POW! Winter Fun on the Slopes
Big early snowfall + mega investments means one thing: an epic season on area slopes
Area ski slopes are doubling down on improvements to not only the slopes but also what's inside. From new paint to new equipment to new places to plug in your crockpot, it's all about making things more accommodating for skiers and snowboarders. After all, winter is coming.

Nub's Nob, Harbor Springs
Upgrades inside and outside is expected to make Nub's even more appealing. First, more snow, courtesy of an additional well, and a new PistenBully Winch Cat to provide better grooming on the steep front side slopes. Nub's has added a dedicated snowshoe and uphill ski trail: The Upper Orange Loop takes a trek through the trees in natural conditions and is open to uphill skiers for skinning up the snowshoe trail and descending through the surrounding glades.

The lodge's back deck has been redone and expanded, offering more room adjacent to the pub. The expansion also means better access to the Winter Garden, its large outdoor seating area. The resort's flagship Green Lift has gotten a facelift, with a new paint job in a brighter shade of green. All the seats have gotten new cushions.

Inside, the lodge's basement was completely renovated. Known affectionately as the Brown Bagger, it was historically used as excess space during peak season, but also as a dedicated area for customers to keep coolers and prepare their own food. It now boasts a changing room, new bathrooms, more seating and tons of free storage space. The resort has also run power to new counter spaces to accommodate guests using things like Crock-Pots to prepare food for large groups and teams.

Technology hasn't been ignored, as Nub's Nob has overhauled its network as well. Guests will find that the Wi-Fi coverage is complete and much faster than in the past.

Treetops Resort, Gaylord
One-stop shopping on the slopes? Why not? The Gaylord resort has moved the check-in for nearly everything to the skier services building. It now services downhill skiing, Nordic skiing, snowshoeing, fat tire biking and sleigh rides at the base of the hill, in lieu of several different locations for these activities in years past.

As it opens additional terrain, Treetops will be introducing a new glades area on the back-side slopes. The resort has also completely revamped its Skiable Feast route, a popular cross country/snowshoe excursion with stops for food and drink along the way. The resort will again host multiple USASA freestyle ski and snowboard competitions this winter.

Shanty Creek, Bellaire
With new rental equipment from Rossignol, Shanty Creek will offer nearly 500 pairs of Rossignol adult skis. Rossignol's lineup provides the latest design technology to create buttery smooth turns and carving. But wait, there's more: In addition, there will be a new selection of Rossignol high performance demo skis and boots.

Shanty Creek's kiosks for lift ticket redemption and fulfillment have been so well received that it's adding more. It's just the ticket for those who would rather be on the hill than standing in line to redeem a voucher for a lift ticket. Just grab your lift ticket and go.

More: The resort has added additional seasonal rental lockers, plus a new NASTAR timing facility for race enthusiasts.

Mt. Holiday, Traverse City
"The most exciting thing is new management, new food, and ongoing infrastructure improvements," said Nate Pupel, the director of operations. Chef Keil Moshier has upgraded the menu at the T-Bar Lounge, which now includes a raft of sandwiches, burgers and entrees such as New York strip and chicken pot pie.

Pupel said Mt. Holiday is beginning upgrades on its snowmaking ability with a new waterline and new pedestals, but the improvements won't fully come to fruition for another couple years.

"Within two or three years we'll be getting the hill totally updated to the point we can open within 100 hours" of proper temperatures, he said.

Crystal Mountain, Thompsonville
More snow and more grooming means more racing, which means more prize money. Crystal Mountain added another snowmaking machine to its arsenal and a new PistenBully 400 groomer to the fleet. When the Liberty Mutual Insurance NASTAR Midwest Championships visit the resort Feb. 29-March 1, the winners will be awarded prize money for the first time in the event's history. The two-day event uses a handicap system, allowing racers in each age, gender and ability group to compete head-to-head. The top four competitors will share a $5,000 purse.

Those not so much into racing will still have plenty to look forward to with tweaks to the terrain, providing more room and visibility for skiers and riders. As part of an ongoing project to remove the retired Cheers lift, the lower terminal is history, creating better traffic flow to the Buck quad chairlift. Even the Crystal Spa is getting into the act, with seven new services exclusively for the winter season.

Caberfae Peaks, Cadillac
It's all about the snow at Caberfae, starting with a new 12-inch snowmaking pipeline out of the pumphouse, which replaced 1,000 feet of old eight-inch pipe. Then add another water line and electricity to feed three more snow machines and four new SMI Super PoleCat snow guns. With an addition five upgraded snow machines, it all translates into more snow. Plus a new Prinoth BR350 groomer, and three additional first floor guest rooms at the slope-side Mackenzie Lodge, allowing for ski-in/ski-out lodging without any stairs.

The Homestead, Glen Arbor
The Homestead's recently unveiled taproom located in Mountain Village, Whiskers, is expected to be the centerpiece of winter gatherings, with its expanded menu, locally sourced beers and ciders, and communal table, all anchored by an outdoor fireplace. "People can gather at by the fire, with the outdoor bar and celebration table," said Tom Bartholomew, the resort's senior manager of outdoor recreation.

The resort will also be showing off its new skating rink. Previously it used the frozen ponds for skating, but Bartholomew said excavation of a dedicated area will provide resort guests with a new, expanded ice rink. He said the Bay View trail has also been re-marked, providing better visibility for cross-country skiers and snowshoers on the National Lakeshore-owned tail, which is maintained by the Friends of Sleeping Bear.

Boyne Mountain, Boyne Falls
More snow (always a good thing) and innovative technology are on tap at Boyne Mountain. It's testing two new HKD KLiK snowmaking hydrants as a step toward snowmaking automation. Two snowmaking pumps have been rebuilt for increased snowmaking capability; the resort has also replaced 400 feet of snowmaking mainline pipe and added valves on Meadows for increased flexibility. To get to the top, six lifts will feature scanning for tickets and season passes, which will streamline access to lifts.

On the slopes, glade skiing has been expanded on Hemlock and Victor, and lift and race houses on Superbowl, Ramshead, and Alpine have received makeovers. If you'd rather bike than schuss, Boyne Mountain is renting out Sno-Go bikes, with additional bikes for sale through its Boyne Country Sports store.

Boyne Mountain is also hosting the only Ski for MS Vertical Challenge in the Midwest. The five-hour fundraising challenge on Feb. 29, 2020 benefits families living with multiple sclerosis and Challenge Mountain, a Boyne Falls-based organization that offers adaptive recreation to people living with disabilities.

Boyne Highlands, Harbor Springs
The Highlands' main lodge is being renovated, offering 85 upgraded rooms and suites. The renovation will also include a multi-level European-style spa facility, reimagined restaurants, modernized conference facilities, swimming complex, and more.

Like its sister operation, Boyne Highlands will begin using scanning technology on four lifts this season. On the slopes, a skier/boarder cross has also been added to the line-up during the Bacon & Bourbon Bash on Jan. 19. A new family relay race, the Homecoming Hot Cocoa Hustle, is taking place on Jan. 25 during Homecoming Weekend, along with the return of the Highlands Downhill the following day.

Hickory Hills, Traverse City
This will be the first winter patrons will be able to take advantage of all the benefits of $4 million in improvements. Those include the new lodge, alpine slopes and Nordic ski trails, as well as a lighted loop. Night skiing is available on most of the runs, and cross-country skiers will find more than 5 kilometers of trails with a 1K trail lighted for night skiing.

Beginner slope Fast Tammy now features a magic carpet lift; there is a new sledding hill and a new retail operation.

"For the terrain park we've purchased four new rail features that are being custom made for Hickory Hills," said Derek Melville, the parks and recreation superintendent for the city.

As a result of the improvements, Hickory Hills will host the high school state championships for Nordic skiing in February.

"It's really exciting for us to host the state championships," said Laura Ness, president of the citizen group Preserve Hickory, which worked with the city on the improvements.

All that activity can work up an appetite. Inside the new lodge, kitchen upgrades improved food service options, made possible by a collaborative effort between the City of Traverse City and Child and Family Services.

Otsego Resort, Gaylord
Otsego Resort is now in its second year of being fully open to the public. It will also be celebrating its 80th birthday this year and is opening Dec. 13. To celebrate, it will be offering free ski packages with lodging the first two weekends.

What's new? Lights, camera, action – or at least lights leading to action. Lifts 4 and 5 will be lighted, for more evening skiing options. On the tubing side, the resort has opened another tubing lane, bringing the total to three. And hey, who doesn't want to go Disco Tubing? Lights and pulsating music can only make the slide down the hill more fun.

Sales director Michelle Norton said Otsego Club will also be offering specials of one sort or another every weekend, which she said will be announced on its Facebook page.
Trending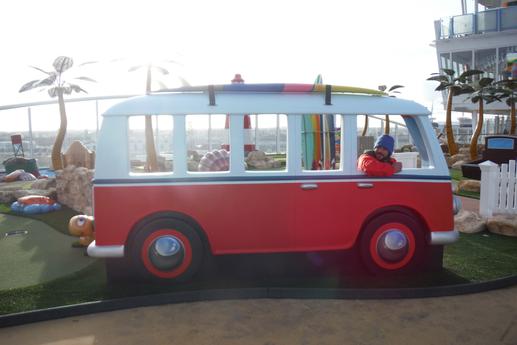 Not just a job but an adventure
No matter the work, fulfillment is about the enjoyment, the challenge, and the satisfaction of a job done well. That&rsquo...
Read More >>
Are You a COVID Snob?
It can be satisfying to judge other people. It gives us a sense of control. We don't feel so helpless when w...
Read More >>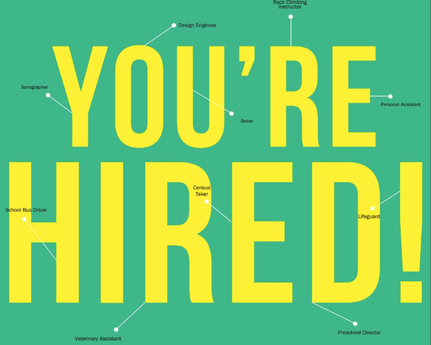 Jobs Across the Region
HagertyTraverse CityArt Director and ManagerHagerty, the leading provider of classic car insurance, valuation tools, and r...
Read More >>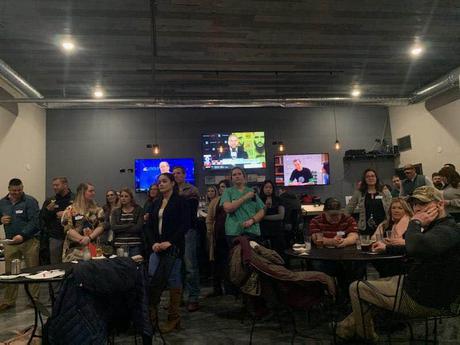 Building Bonds and Climbing the Ladder — Even When the World is Closed
No matter the field, career growth is challenging. For younger professionals without the benefit of decades of exp...
Read More >>
↑