Profile: Musician Jake Allen
Chasing a World of Music
Jake Allen started experimenting with mixing boards when he was just six years old, in his dad's home recording studio in Grayling. With parents who both played music, it might have seemed inevitable that he would gravitate toward the same pursuit. It was. By the time he'd picked up a guitar at age 13, he'd chosen his road: "I just wanted to rock."
By 16, he'd formed his own band and was writing original tunes. By 19, he was touring nationally as a solo singer-songwriter and guitarist. (A multi-instrumentalist, Allen also plays bass, piano, drums, and harp.)
And just a few years later, a half-baked idea would ignite his local music career.
"My friend Jakey Thomas, a bass player, was the first musician I took on the road with me," Allen says. "In 2013, he mentioned that he wanted to start a cover band, so we got that rolling. We also got my sister, Lexi, involved, as I'd always wanted to be in a band with my sister. We didn't take it too serious at first though. We just thought it would be a fun thing to do."
That "fun thing" rapidly evolved into The Cookies, which became one of northern Michigan's premiere wedding and party bands. If you were at any event in the region between 2013 and 2016, chances are good you've seen The Cookies perform their mix of pop and funk hits.
"We saw a need for doing what not a lot of people were doing up here: the kind of Motown, matching-suits, high-energy dance music show you see in bigger cities," Allen said. "We made a pretty good living from The Cookies for quite a while."
But as many bands do, The Cookies disbanded. "We just went through the usual 'band tensions,'" Allen says. "New Year's Eve 2016 was our last gig as The Cookies," Allen said.
Once on his own, Allen toured with toured Traverse City's The Accidentals — both as a band member playing guitar and keyboards, and as an opening act, performing his own solo music. In 2018, he embarked on a few domestic solo tours, and then fate intervened.

A friend invited him to join an artist's collective called Take Me to the River. The group, which represents a variety of artistic media — drawing, painting, photography, sculpture, performance — has a singular goal: building bridges across country and cultural borders via art exhibitions. When Allen joined, the group was planning an exhibition in Lithuania. Allen, of Eastern European descent, was intrigued.
"Around that same time, I got a call from Takamine Guitars, who have been one of my sponsors since 2012, and they wanted me to go to Asia to perform at two music conventions — Music China in Shanghai, and the Tokyo Music Fair."

Allen booked Lithuania for September and Asia for October, and set up a tour in between. He began in the Lithuanian resort town of Palanga, a lively town with forests, coasts and dunes that reminded him of northern Michigan and inspired his song, "Color in the Gray."
That song would become Allen's contribution to the art exhibition; he recorded it there, and it was played on a loop with an accompanying video (created by another Take Me to the River artist) throughout the duration of the exhibition, held at Vilnius, Lithuania's Contemporary Art Center and its Pacai Palace.
"The exhibition's goal was to celebrate friendship between American and the Baltic States," he says. "So the art on display was from our group of international artists, plus artists from Lithuania, Latvia, and Estonia."
The biggest challenge of such a big event? The language barrier.
"There was alot of Google Translate being used on everyone's phones that night," Allen says.
After the exhibition had closed — and Allen had inadvertently rubbed elbows with one of the biggest rock stars of Lithuania, Andrius Mamontovas, at a late-night small gig at a club back in Palanga — he was ready to move on, and hopped a plane to Berlin, Germany. From there, he headed to Prague, Vienna, and Paris. Takemine guitars paid him to do a couple guitar clinics in Belgium and the Netherlands, and a fellow guitarist friend, Beck Langan, drew Allen to Manchester, England to play a show.
Then, he was bound for communist China.
"Before I'd even left the States for this whole thing, I'd had to drive to the Chinese consulate in Chicago to get my visa," Allen said. "Their consulate made the DMV look like a spa visit. The staff was very cold, the whole thing was very stressful, and when I said I needed a visa, they misinterpreted it as a regular work visa. So I had to explain over and over again that I was going to communist China as a performer, and I had to go through a long process of paperwork and jumping through various loopholes."
He said he continued to feel a similar level of tension once he got to Shanghai, which was heightened by the fact that he quickly found himself blocked out of his usual social media accounts. "I just couldn't use anything, social-media wise," he said. "When you tried to load up any social media accounts, your browser would just say 'Safari cannot find that page.' Nothing would load. I finally had to download a bootleg app to try and bypass that; it only worked part of the time, but at least I could do something."
The flip side of that coin, he added, was that the mere fact that he was from American drew him plenty of attention. Walking the floor of the Music China expo, he was constantly approached for photos. "A few people from the music-nerd world recognized me, but mostly people wanted photos because I was a Westerner."
The convention itself was also a divergent experience. "Unlike an American music convention event like NAMM (National Association of Music Merchants), this event had no limits on sound levels in the con or time limits on performances. There was virtually no sound ordinance. So it was a giant building full of hundreds of music exhibitors with no rules, meaning it was constant, overwhelming noise," he says. "When I performed, I couldn't even hear myself. It was a free-for-all."

The final show of Allen's worldly trek took place at the Tokyo Music Fair at the Big Sight International Convention Center, where he gave five performances, including one alongside Jiro Yoshida, another Takamine artist.

Finally, he lifted off toward home via San Diego, performing in Los Angeles, Arizona, and Chicago along the way, before returning to Michigan. Now that he can claim the title of "worldwide entertainer," what's next for Allen?

Not surprisingly, more music. He's at work promoting his current album, "Deviant Motions" and writing music for his next one.
His massive trek was Allen's first major trip away from the United States, it left an impression on him that continues to reverberate: how music, including his own, reaches people.
"The idea that there are all of these different places around the world, and I'm meeting all of these other people but we're all really the same, just really affected me," he says. "How music is such a universal language. I traveled to all of these places, watched other musicians perform — and in many cases, I didn't know a word of what they were singing — but through the music, I still understood."
For more information on Jake Allen and his music, visit www.jakeallenmusic.com.


Trending
Moving Dirt And Stone
This year is taking a toll on me. I'm more sluggish. It's harder to get out of bed each morning. I have muscle pain that I...
Read More >>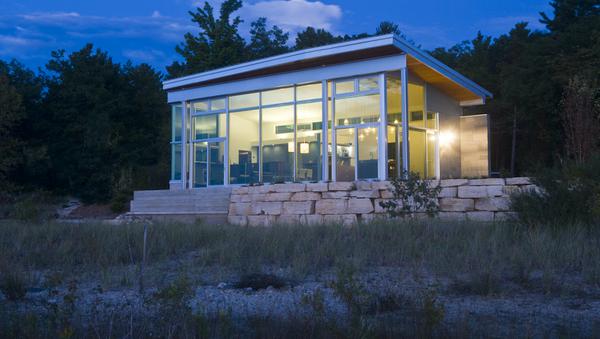 Northern Michigan Modern
From rustic log cabins to Victorian-style homes all the way to more traditional suburban-like developments, northern Michi...
Read More >>
Warts And All
Project 1619, a product of New York Times Magazine writers, is a potential public school curriculum that attempts to redef...
Read More >>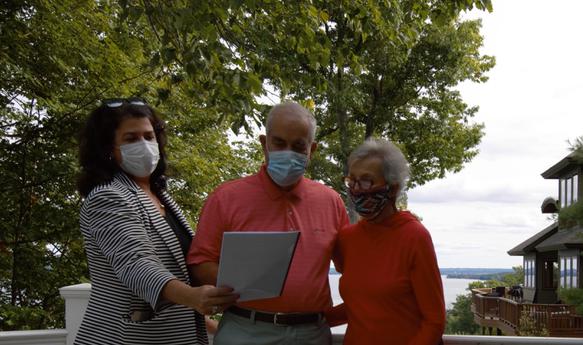 Pandemic Brings Even More Heat To A White-Hot Real Estate Market
There's a mad dash going on in real estate: companies bailing on their massive corporate office buildings, families ...
Read More >>
↑