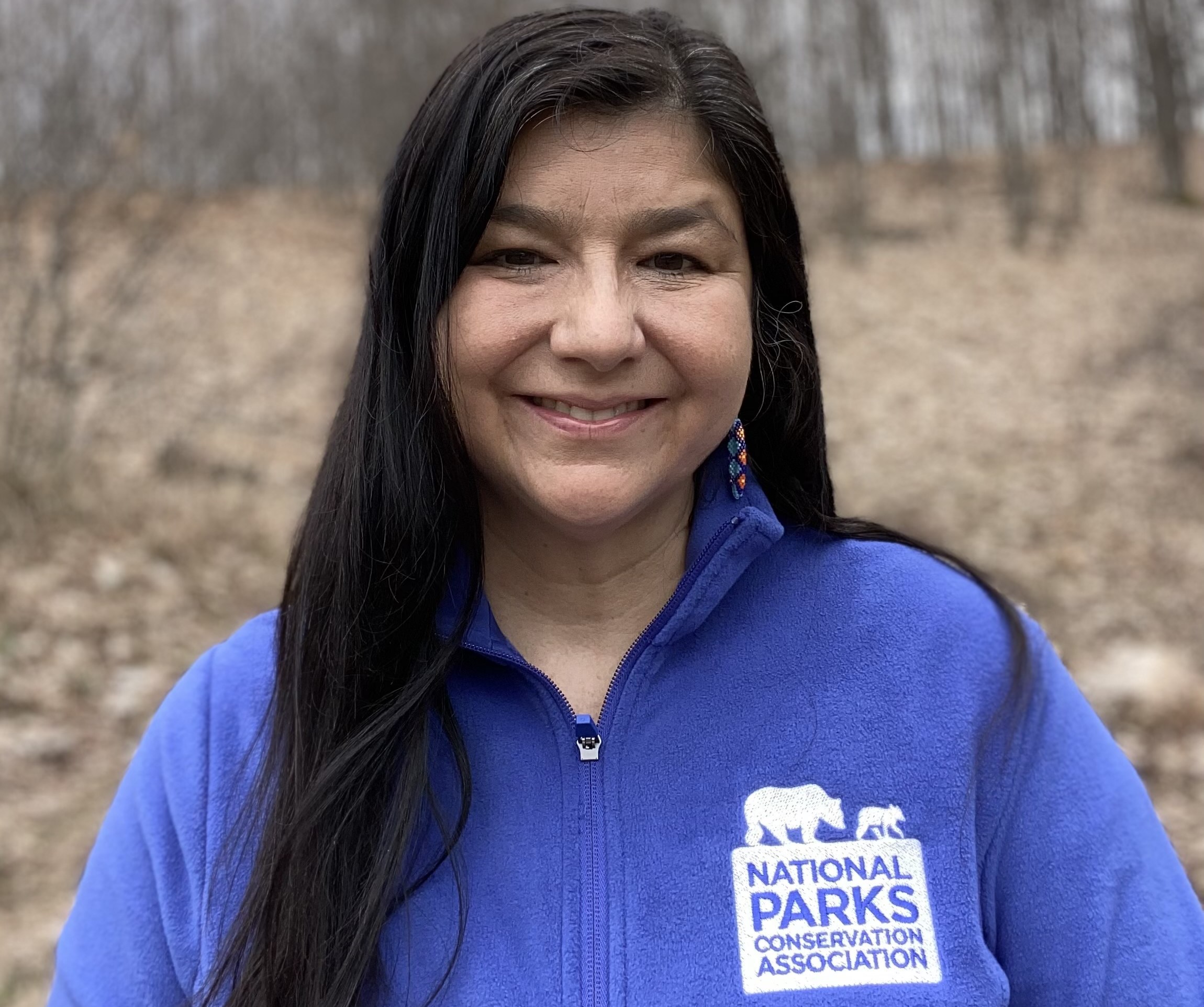 Protecting Our Parks
Northern Michigan local Kira Davis joins the National Parks Conservation Association
The Great Lakes offer a landscape full of diverse ecosystems, breathtaking shorelines, and, of course, the largest system of fresh water on the planet. With such incredible and unique environments comes a responsibility to sustain, protect, and conserve these lands and waterways to maintain the health of the Earth and to ensure future generations are able to enjoy the Great Lakes.
The National Parks Conservation Association (NPCA), a nonprofit dedicated to the protection and preservation of the National Parks, recently opened a new field office in Suttons Bay and appointed Kira Davis as the new Great Lakes Senior Program Manager. Davis, a tribal citizen of the Grand Traverse Band of Ottawa and Chippewa Indians, grew up near Petoskey and has long fostered a love for the region and its waters.
Working Forward
After graduating from Michigan State University, Davis went on to work with the Little Traverse Bay Bands of Odawa Indians (LTBB). She was integral in helping pass tribal water quality legislation while working in the water quality and wetlands program. From there, she oversaw wetland and wildlife preservation in the Sleeping Bear Dunes area as the program director at the Conservation Resource Alliance (CRA), a Traverse City-based nonprofit committed to "sensible stewardship of the land."
Davis brings over two decades of experience to her position with the NPCA, as well as a huge passion for the Great Lakes and their surrounding landscapes. Davis credits her work with LTBB and CRA for who she is today and how she views the world, telling Northern Express, "I have learned so much about applying sound science and traditional ecological knowledge when it comes to conservation."
Traditional ecological knowledge, she says, "is the relationship, connection, and understanding one has with living things and is especially important today with the shift in species with an ever-changing climate."
In her new role, Davis is focused on the Great Lakes Region, which includes the Indiana Dunes (Indiana), Perry's Victory and International Peace Memorial (Ohio), the Apostle Islands (Wisconsin), Isle Royale, Pictured Rocks, and Sleeping Bear Dunes, the latter of which is especially close to Davis' heart, as she considers it "practically in my backyard."
"What I love about Sleeping Bear is the feeling and clarity it brings to my mind and soul," Davis says. "As an Anishinaabe kwe [woman], we are people of the water, and when I need to find solace or need peace, I go to the water. There is nothing like sitting atop a sand dune, wind blowing on your face, smelling the air and looking out at that sacred life, nibii [water]."
Giving Back
For those of us who reside near some of these magnificent landscapes, it's natural to want to protect and conserve their natural beauty. In the last few years, strong storms, high lake levels, and a surge in traffic have caused a myriad of issues that threaten the lands and how visitors are able to experience them.
The high visitation rates, especially in Michigan's National Parks, have led to issues with littering, resulted in more cars parked in areas that should be left undisturbed, and forced park rangers to step into roles beyond their required duties, fulfilling janitorial, maintenance, traffic control, and search and rescue needs when they could instead be focused restoration efforts or leading tours.
The expansion of the human environment—and the changes in animal habitat—also pose issues for parks. "The biggest environmental challenges differ at many parks, but aggressive development tops the list, either in home or industrial construction adjacent to parks, or in the case of western parks, oil and gas development," Davis explains.
She adds that parks like Isle Royale are seeing new challenges with wildlife too. "Species found in parks are shifting based on climate change, and hunting practices both inside the national parks and outside park boundaries are threatening to reduce wolf and brown bear populations."
Davis recommends a few methods for helping to preserve the National Parks and Lakeshores. She says if you live near one of the parks, you can volunteer by contacting the park office or an associated "friends of" group. In the state, this includes Friends of Sleeping Bear Dunes, the National Parks of Lake Superior Foundation (supporting Pictured Rocks), and the Isle Royale & Keweenaw Parks Association.
Davis notes that you can also add your voice by talking with legislators about the National Park Conservation Association's efforts to get more funding for the National Park Service to increase park staff and help make critical investments to address climate change and maintenance needs.
In addition to her work with the NPCA, Davis is newly appointed to the Grand Traverse Band of Ottawa and Chippewa Indians Natural Resource and Environmental Committee. There, she works "to protect and enhance the natural resources and environment entrusted to us by the Creator for managed and respected utilization by Anishinabek for past, present, and future generations." The lands she works with are the ancestral and current lands of the Odawa and Ojibwe.
"I perceive this as a journey of responsibility instead of work," Davis says. "For me, it is about all our relations with the Earth and all living things. People are only able to survive because of our earth and elements, so our relation to these should be one of respect, equality, and giving back."
Trending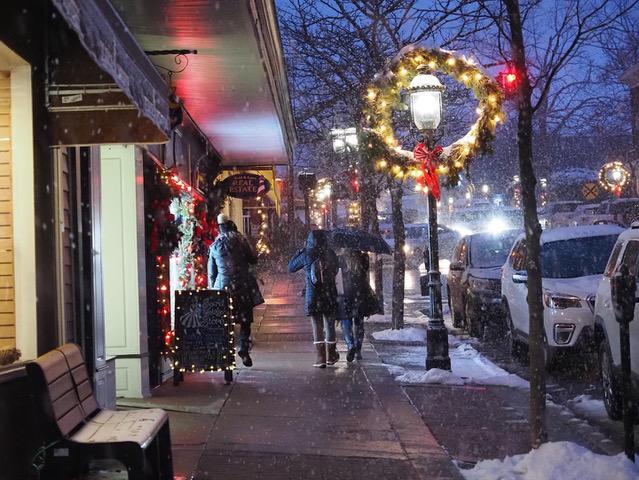 Jump Start Holiday Shopping
Downtown Petoskey hosts their Holiday Open House on Friday, Dec. 2, from 6-9pm as Santa flies into town to light the giant...
Read More >>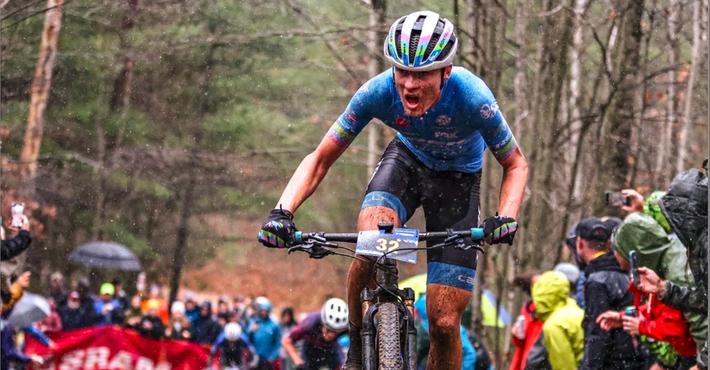 A New Gear
If last week's snow made you think the two-wheeling season is over, think again. Tuesday, Nov. 29, is the official l...
Read More >>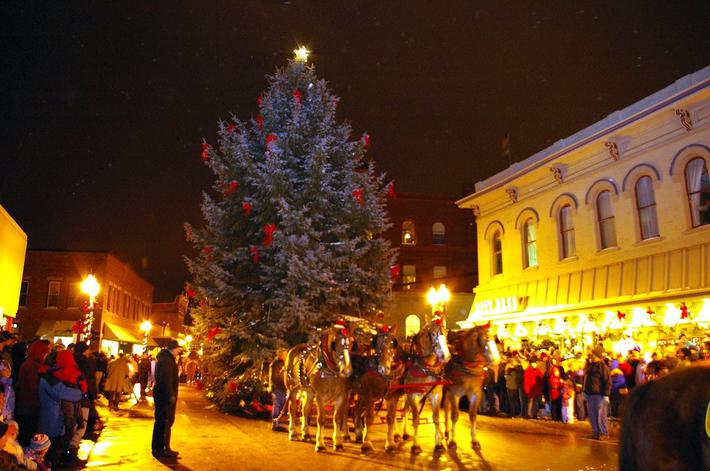 Jingle All the Way to Manistee
The town of Manistee is going into full holiday mode—and going back in time—this weekend. Friday, Dec. 2, the ...
Read More >>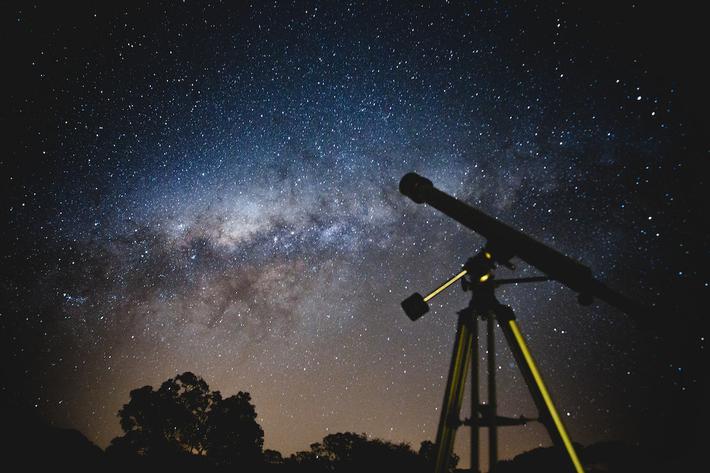 Aim for the Stars
Aliens may walk among us, but this weekend it's our turn to wander through the galaxy. On Saturday, Dec. 3, the Denn...
Read More >>