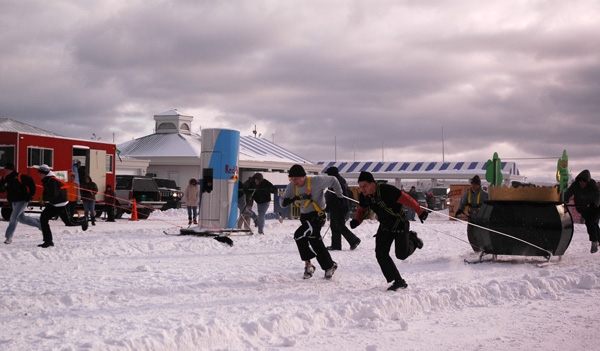 Wacky races the norm at winter festivals
Indian River Winterfest, Jan. 13-15
Whether you arrive by foot, car, cross-country skis or snowmobile (the venue is easily accessible by both roads and trails), you'll want to be in Marina Park for Indian River's annual Winterfest.
You might also want to bring a chair, if you enjoy a little friendly competition. One of the festival's highlights is its Run-What-Ya-Brung Ski Chair Race, a quirky event that finds fearless winter athletes strapping skis onto chairs in a bid to outrace their friends across the snow.
Teams of no more than four compete in this wacky race, with one person required to sit in the chair for the ride, and the rest supplying the human power to make the newfangled ski chair go.
"You see just about everything in that race — dining room chairs, folding chairs, it's just crazy," said Rachel Vizina, the Indian River Chamber of Commerce's events director. "We have a round ice rink at the festival with a kind of snow track around the outside of it, so they race the ski chairs around that, and they can get going pretty fast."
A wide range of classic and vintage snowmobiles are another one of the festival's big draws; they're on display throughout the event and are judged by a team of local experts for best in show.
"Those are very different-looking than the snowmobiles we use today," Vizina said. "Last year, one was so old it just looked like a box on skis — I'd never seen anything like it. It may have been the oldest thing I've ever seen."
Once you've raced your chair and viewed the winter transportation of the past, you can enjoy festival raffles, a poker run and a slate of children's activities, then indulge in some hearty food from Wilson's River's Edge Restaurant, which will be serving up portable hot entrees and soups.
And in the evening, it's all about the live music. Friday night's Winterfest entertainment will feature The Decoys, while Saturday's concert will be The Remedees; both bands will take the stage from 7-11 p.m.

For a complete schedule and more information, visit irchamber.com.
Mackinaw City Annual Winterfest and Outhouse Race, Jan. 19-22
The sight of an outhouse in this day and age is rare under most circumstances. So seeing an overload of outhouses careening down a street in the middle of a tourist town is a surprise of epic poo-portions. But the latter is exactly what happens during Mackinaw City's Annual Winterfest and Outhouse Race — the retro toilets take to the Shepler's parking lot in a bid to outrun each other.
"This is the 24th year for our outhouse race," said Becky Yoder, events coordinator for the Mackinaw Area Visitors Bureau. "It's definitely one of the most popular events at the Winterfest."
Each outhouse is set upon skis that must measure 6 feet in height. Teams consist of five people — four to push and pull the outhouse through the race course, and one who is required to ride inside during the proceedings.
"The person inside can usually see out, but not always," Yoder said. "Each outhouse has to have a toilet seat and toilet paper of some kind," she said.
While only four outhouses win awards, a couple dozen usually enter, making for quite the spectacle. The outhouses participate in a parade before the actual race, and then once it's go time, everyone fights to get their outhouse moving as fast as possible in pursuit of the $1,000 prize for first place (additional prizes include $500 for second place; $250 for third; and a $100 prize for best in show).
"All of the outhouses are homemade, and there are always so many different styles," Yoder said. "It's just a really fun and funny thing to watch."
While the outhouse race is Winterfest's main attraction, there are plenty of additional activities to enjoy. There's a big chili cook-off that awards both judges' choice and people's choice, and for the cost of a $2 Winterfest button, you can do your best Guy Fieri impression and try them all.
Rounding out the fun are sleigh and/or wagon rides (depending on the weather), arts and crafts, a euchre tournament, amateur and professional snow sculpture competitions, and an ice fishing tournament.
And after the day's events are over, you can celebrate those long winter nights with your newfound festival friends at two evening parties, one with live music at O'Reilly's Irish Pub, and the other a reception for the outhouse racers at the Dixie Saloon with a DJ and dancing.
Bonus: Both bars have indoor bathrooms.
For a complete schedule and more information, visit mackinawcity.com or mackinawouthouserace.com.
Kristi Kates is a contributing editor and freelance writer.
Trending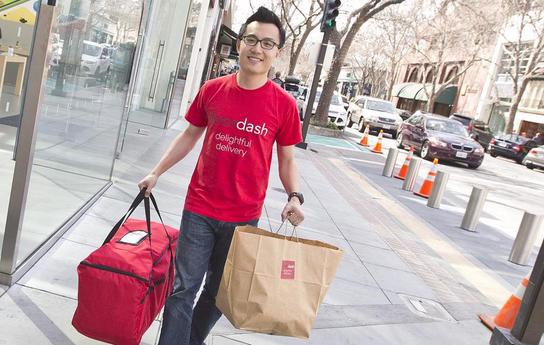 Could Delivery Save NoMi Eateries?
What was once the exclusive province of pizza and sandwich joints has become a means for some restaurants to thrive. But e...
Read More >>
What You Are Voting For?
After voting straight Republican for 36 years, from 1971 through 2007, I have been an Independent since 2008, studying and...
Read More >>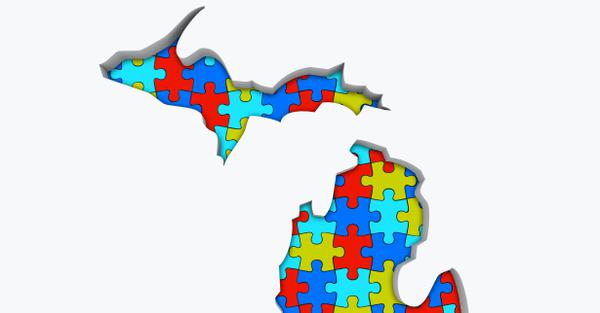 The Democracy Lottery
Mary Burget, a retired Northwest Michigan College math instructor, thought her math skills might be useful in redrawing Mi...
Read More >>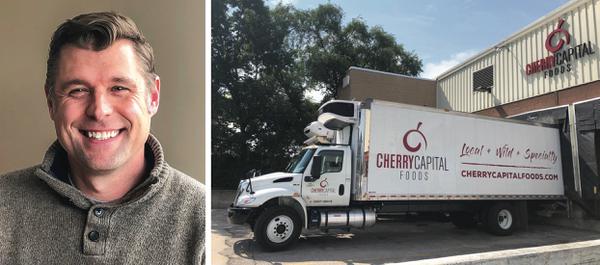 Forged In Fire
As the new managing director for Traverse City's Tamarack Holdings, Michael Lahti is helping to lead a company that ...
Read More >>
↑