Real Estate Pros Share Their Secrets
Weekend DIY projects to spruce up your home
By Al Parker | March 19, 2022
March Madness is underway on college basketball courts, but it's also happening here in northern Michigan. It's that heady, springtime feeling that hits homeowners who are interested in selling their houses. Northern Express reached out to real estate experts across the region seeking tips for folks looking to enhance their home's value or beauty over a weekend, on a budget, and with minimal DIY skills. Here is their sage advice.
Bridget Maguire of Coldwell Banker Schmidt Realtors
Tip #1: Paint Dated Tile
"Backsplashes, showers, [and] tiled countertops can all use a nice lift with a few coats of tile paint. One pack of Rust-Oleum's Tub & Tile paint can cover 10-110 square feet of tiled space for only $50, although I would recommend doing a few coats."
How to:
- Remove caulk by any seams that will need to be re-caulked
- Clean and sand the tile area
- Tape off and cover areas that will not be painted
- Put on safety gear and ventilate your workspace
- Use disposable rollers and/or paint brushes to apply paint to the tile area. Let the first coat dry and apply another.
- Allow room to dry. Consider staying elsewhere for a day or two while the paint dries and the fumes dissipate.
Cost: $200 for paint, brushes/rollers, tape, drop cloths, gloves, safety goggles, and tile cleaner
Labor: 1-2 days
Tip #2: Power Wash Your Home's Exterior
"I think that a power washer is one of the most valuable tools a homeowner could own, from removing chipped paint to cleaning vinyl siding, decks, and concrete to removing moss and preparing windows and screens for warmer weather…and even cleaning area rugs!"
How to:
- Hook up the power washer to a garden hose. Start at the highest point of the project (top of the house, top of the driveway). Be sure to check pressure and/or test spots before using machines on decking, wood siding, etc.
- Clean all areas near windows and entry areas. Follow window cleaning with proper window cleaner and squeegee.
- Once your driveway or deck has been cleaned, take out your exterior rugs and even interior area rugs (that can be cleaned). Use biodegradable soap and the power washer to clean the rugs. Use foldable picnic tables or saw horses to hang rugs dry in the garage or under a porch.
Cost: Buy a power washer for as little as $99 or rent from TC Rentals for $75-$90 per day, depending on the machine.
Labor: half a day to a weekend, depending on the scope of the cleaning
Melissa Townsend of Mackinac Properties
Tip #1: Spruce Up Your Cabinets
"My husband and I brought a piece of history back to life [in St. Ignace]. The tips I would have would be to stick with it and don't compromise with rushing the work. What we did was simply time consuming, but really DIY projects anyone can do. This included tasteful but easy and affordable cabinets enhanced with a new coat (well, several coats) of trendy royal blue paint."
How to:
- Remove the cabinet drawers, doors, and shelves and take them to your painting workstation (recommended to be outside of the kitchen so you can still use it throughout the process). Be sure to label each piece so you know exactly where it goes!
- Remove hinges and pulls, which can be reused or replaced after painting and drying are finished
- Put on safety gear and ventilate your workspace
- Clean and sand your cabinets as needed (based on factory finish, previous paint, etc.). You may need to strip previous paint depending on the state of the cabinets.
- Prime the cabinets and let dry before sanding. Then it's time to paint! Use a high-quality brush (synthetic for latex paint, natural-bristle for oil-based paint). Let dry and lightly sand between coats as needed.
- Meanwhile, clean and tape off the cabinet frames in your kitchen (if painting). These can be sanded, primed, and painted as well.
- Once fully dried, cabinets can be rehung in the kitchen
Cost: $300 for paint, primer, brushes/rollers, tape, drop cloths, safety gear, and sanding and prep tools.
Labor: 2 days
Jon Zickert of The Jon Zickert Group, Real Estate One – Beulah/Frankfort
Tip #1: Clean and Organize Your Mechanical Room.
"The mechanical room is home to many high-ticket items. If a potential buyer sees that you maintain this room and its mechanicals, [they'll] imagine how you maintain the rest of the house. It sounds silly at first, but sellers love the results. One client even said he should have done it ten years ago and can't believe what a difference it made."
How to:
- Clean all mechanicals, removing dust and stains
- Organize items (the fewer the better)
- Paint the floor with gray concrete paint (be sure to clean it properly ahead of time!)
Cost: $50 for paint and materials
Labor: 2-4 hours
Tip #2: The Four-Diamond Hotel Room Expectation
"What are your expectations when checking into a four-diamond hotel regarding room cleanliness and upkeep? We suggest sellers step outside the front door and imagine walking into their home for the first time. Start in one corner of the entry and review each room. Note any cleaning and maintenance needed on a notepad."
How to:
- Look for dust, clutter, wall marks (a Magic Eraser does wonders), water stains on ceilings, dusty or rusty vent covers, and burnt out light bulbs
- Windows should be cleaned, and be sure to check for fogging between panes
- Prepare your list of bigger-ticket updates for the future
Cost: $50 or under for cleaning supplies
Labor: half a day to a weekend based on what needs cleaning
A Real Remodel
Want to go bigger with your changes? Try a bathroom fixture update, where your average return on investment can be in excess of 200 percent. A full remodel has a hefty price tag around $14,000, but what if you just concentrated on a few areas?
"Replace the vanity, sink, and toilet and leave the tub and floor," says Rick Matley of the Difference Real Estate in Kalkaska. "This minor remodel would cost, on average, about $7,500 and could look like a complete remodel. I have recommended and seen this scenario unfold recently. Although it is hard to say for 100 percent certain, we believe we obtained approximately $20,000 more for this residence because of this minor remodel."
Matley says the remodel will take about one week from start to finish, and he recommends finishing touches like repainting the bathroom walls, washing the floors, and re-caulking the tub or shower once you're done.
Trending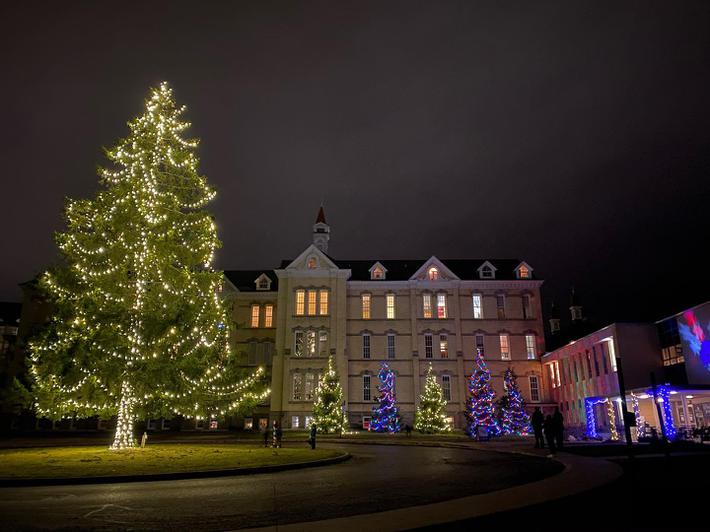 An Uncommon Celebration
The Village at Grand Traverse Commons is a shopping destination all year round, but we especially love a visit during thei...
Read More >>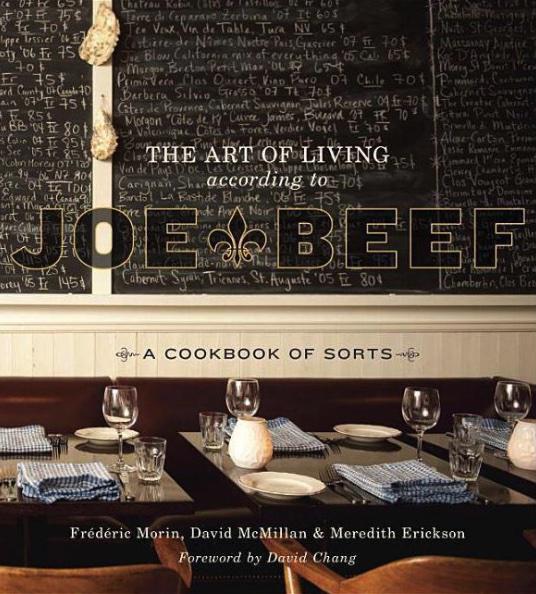 Cookbooks and Canadians
The beloved amical Cookbook Dinner Series is back, and this month the TC restaurant features The Art of Living According t...
Read More >>
Christmas on the Farm
If you'd like your ho-ho-ho to be a bit more e-i-e-i-o, then look no further. First up: Christmas with Alpacas at No...
Read More >>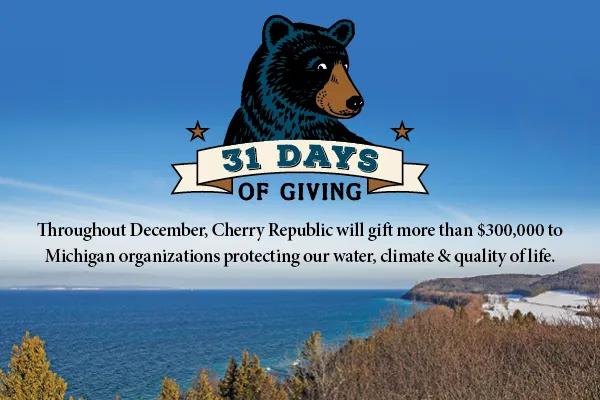 31 Days of Giving
Giving Tuesday, which falls every year on the Tuesday after Thanksgiving, is typically a busy day for northern Michigan, g...
Read More >>