Rebuilding this City on Rock and Roll
How a high school reunion concert launched a nonprofit that's changing the face of Manistee
Old bands reunite, play a dance, and save the city. Sort of.

Spinal Tap? Nope, try Salt City Rock and Blues. And while that might sound like a band, it's not. It's the name of the Manistee-based nonprofit that emerged from a parade that switched holidays to become a funding resource that saved — OK, not the city, but dozens of dogs and cats. And next on the nonprofit's life-improvement agenda is a new amphitheater for the town.

Confused? Let's go back a few years. The Manistee High School class of 1973 was preparing for a 40th reunion when the idea came up to invite two of the region's popular bands from back in the day, Red Apple Road and Band X, to reunite for the festivities.

"Those two bands were very popular," said Bob Ogilvie, one of the planners for that reunion and now vice president of the Salt City Rock & Blues nonprofit. "A lot of the musicians from both bands still live in the Manistee area. It was not only a reunion for us; it was a reunion for them."

So the reunion became a two-night event. The first night featured Red Apple Road and Brand X (some members coming from as far away as Colorado), and a third band, Bo White and the Bluezers, featuring members of both the other bands and other area musicians. The second night was the class reunion proper.

The organizers were so pleased they decided to do it again the next year, and that would be the end. But then … ?

"We had such success with the first two, we said let's keep it going," said Tom Volkema. He's another of the original planners and the president of Salt City Rock and Blues.

Not only that, but because of the overwhelming response to the reunion concerts, the organizers decided to raise funds for local charities as a sideline. The first couple years they raised money for Manistee North Pierhead Lighthouse — over $20,000, according to Volkema. They also made a donation to Homeward Bound Animal Shelter.

The group had also begun working with the Manistee Area Chamber of Commerce, which Ogilvie said offered them the prime Saturday night slot for the city's annual Fourth of July festivities. But Ogilvie said, as the years went by, the event never caught fire like it did those first few years. One reason, Ogilvie and Volkema suspect is that there was already such a crowd at the beach for carnival rides and such, parking was hard to come by. So after much thought and discussion, last year the group struck out on its own.

First they made it an official 501(c)(3) nonprofit under the sobriquet Salt City Rock and Blues. Second, it opted out of the Independence Day holiday and instead took on Labor Day for its own signature event: LaborFest.

In addition to a classic car show and Labor Day parade, LaborFest features several local bands playing during the day, while the evening features a national headliner. The daytime music is free; the evening show is a ticketed event.
"Last year was a phenomenal success with Here Come The Mummies," said Ogilvie.

"We want to rotate [the bands] to encompass more. Everybody should get a shot," he said. That includes younger bands and music geared for the under-40 crowd, which Ogilvie said is important as the organization looks to attract younger members. One key to that is attracting bands with younger audiences. "We want to get some bands that get [younger fans] enthused," he said.

Volkema agreed. "We're all getting older and hope the younger generation steps in a follows. Everybody loves music. I don't think that will fade away."

They certainly hope not. Especially since Salt City Rock & Blues has taken on a new, multi-year project: The money it raises is now earmarked for a bandshell at the beach. The cost for the state-of-the-art amphitheater is $2.7 million, which the group hopes to raise through a combination of its efforts and grants.

It's quite a ways from that initial class and band reunion. And while Band X and Red Apple Road haven't played the show in several years, the hope is they come back for another go-round. "We had some of the musicians [from those bands come to Manistee] but Band X and Red Apple Road were not here in 2018 or 2019. But 2020 is a possibility," Ogilvie said.

For more information or to volunteer (they'd love that), search "Salt City Rock and Blues" on Facebook.
Trending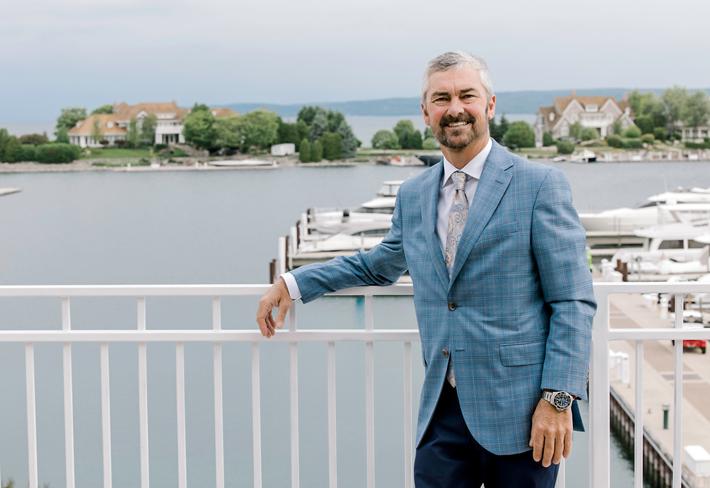 Selling the Dream House
Real estate is part finance, part therapy, and part vision. The ability to combine those aspects has served Pat Leavy duri...
Read More >>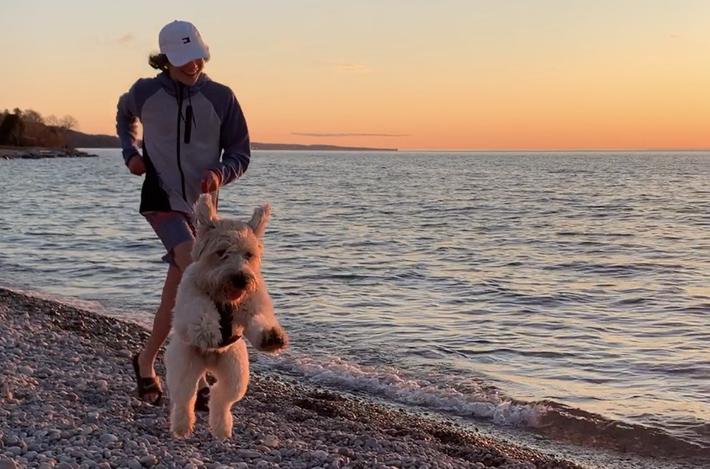 See Your Pet in Print!
Every fall, Northern Express puts together our Pets Issue, which features stories about our favorite furry friends. As par...
Read More >>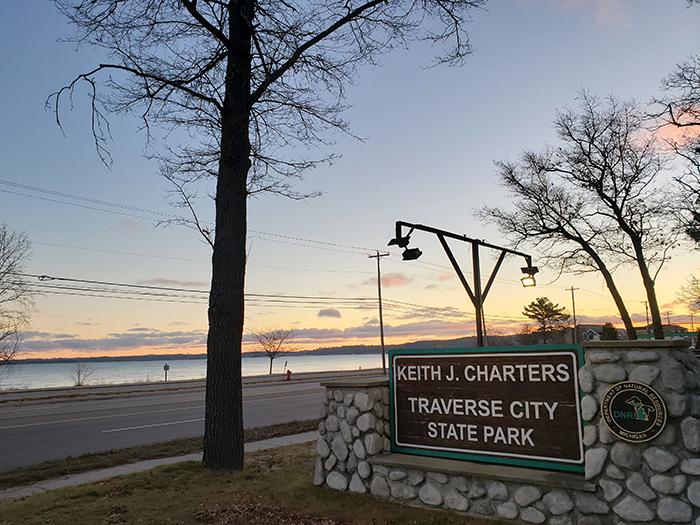 Harvests and Haunts in the Park
Harvest festivals are popping up all over the region, and if you plan your autumn schedule just right, you can hit at leas...
Read More >>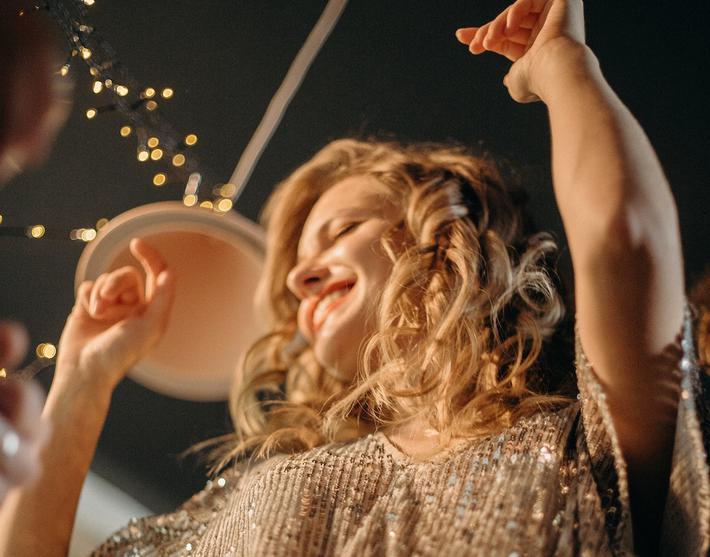 Illuminate the Night
Do you still have that old prom dress hanging in the back of your closet? A tux from days gone by? (And the hair, makeup, ...
Read More >>