Resort Memberships for Locals: Are they worth it?
Costs and benefits to join 5 of the region's biggest local-friendly resorts
A major perk of living in a heavily touristed region: There are beautiful resort properties tucked in just about every corner, all of them offering an embarrassment of riches in terms of amenities. While some spots and services within the resorts' properties are earmarked for guests alone, most are available to locals willing to pay for a membership — an option that will often net you better prices, better accessibility, and sometimes even better perks. Since resort membership rules and pricing tiers can be a bit labyrinthine, Northern Express dove down the rabbit hole to find out what some of our biggest Northern Michigan resorts offer local members, what they charge, and what members get in return.
Grand Traverse Resort and Spa
Membership options: Grand Traverse Resort and Spa offers three membership tiers: Bear, Village, and Pick 6.
What you get: Village and Pick 6 memberships include unlimited access to Resort Health Club facilities, free fitness classes, seven-day access to indoor and outdoor tennis courts, private member dining at The Clubhouse Grille, and discounts at all four of the resort golf courses, its restaurants, bars, retail shops, hotel accommodations, and spa services. A Bear membership incorporates all of the above but adds even more golf perks, including bigger discounts on golf rounds for both members and their guests, cheap twilight rates, and access to exclusive golf events and tournaments.
What you pay: All Resort membership packages include an initiation fee, as well as monthly dues. A full Bear membership carries a $5,500 initiation fee for families and $4,000 for individuals, with dues adding $225/$195 (families/individuals) per month. The Resort also offers a "Jr. Bear" membership for younger members (those under 40 years of age), which includes the same initiation fees, but offers lower dues and the option to pay the initiation fee over a three-year period.
A Village membership carries family/individual costs of $875/$600 (initiation fee) and $120/$95 (monthly dues), while Pick 6 allows members to pick any consecutive six-month stretch in a year to keep their membership active. It bears the same initiation fees as the Village membership, and while it carries slightly higher requirements for monthly dues ($145 for families, $105 for individuals), members don't have to pay dues for the months in which their memberships aren't active.
What makes it unique: In terms of membership options, the Pick 6 variation is unusual: an option designed for snowbirds or other would-be members who only spend part of the year in northern Michigan. As for the Grand Traverse Resort property itself, the golf tends to be the main draw (at least in the warmer months), with well-maintained courses designed by golf legends like Jack Nicklaus and Gary Player. There's also something to be said about Aerie, a fine-dining restaurant on the top floor of the Resort that offers arguably the finest view in northern Michigan.
Crystal Mountain Resort
Membership options: Crystal Mountain's flagship membership program is called the "Four Seasons Club" and includes four tiers: Pool & Fitness, Premium Snowsports, Premium Golf, and Ultimate. More restricted season passes are also available for golf and snowsports.
What you get: The Ultimate membership includes a lengthy list of perks, including built-in season passes for skiing, member golf rates, fitness center memberships, access to tennis courts and disc golf, and discounts on everything from private golf lessons to spa services to daycare services to lodging. The other three Four Seasons Club memberships mix and match perks depending on the category. For instance, the Premium Snowsports membership includes all the same wintertime benefits as the Ultimate membership, but only offers a few golf perks; the Premium Golf membership is just the opposite.
If you'd prefer something a little more bare-bones, you might consider the Limited Golf Pass, which gets you a season's worth of golf on Crystal's Betsie Valley course but limits your tee times to less high-demand days and times. Similarly, there are several season ski passes available, including a Premier Season Pass (unlimited downhill skiing all winter, with no blackout dates) as well as more restricted options (such as midweek or Sunday passes).
What you pay: With such a wide array of membership options to choose from, it's no surprise that Crystal Mountain also has a full spectrum of price ranges. The Limited Golf Pass was $259 for the 2020 golf season, while season skiing passes for the upcoming 2020/2021 season peak at $325 (for the Premier Season Pass) and go downhill from there (pun intended).
The Four Seasons Club membership has a one-time initiation fee ($200 for Pool & Fitness, $2,000 for Premium Golf, Premium Snowsports, and Ultimate), plus a one-time processing fee of $50 and monthly membership dues. In terms of dues, Pool & Fitness and Ultimate have both individual and family memberships ($35/$75 for the former, $95/$230 for the latter), while dues for Premium Snowsports and Golf will fluctuate depending on the size of your family. Snowsports dues are $25 per adult, $18 for juniors (ages 7-17), and free for kids six and under; Golf dues are $85 per adult and $25 per junior.
What makes it unique: The Four Seasons Club is aptly named, particularly in the case of the Ultimate membership. If you are looking for year-round recreation and leisure opportunities, then Crystal Mountain's top plan likely gives you the most per-dollar fun of any resort in the region. That's especially true given a recent price change. The Ultimate plan used to have an initiation fee of $4,000, but dropped down to a bargain $2,000 rate within the past few years.
Shanty Creek Resort
Membership options: Shanty Creek's memberships mostly exist under the umbrella of the Mountain Creek Club, which includes both annual and seasonal memberships. Within each membership category (Annual, Seasonal Golf, and Seasonal Ski) there are two tiers: Imperial and Ambassador for the annual membership, Imperial and Presidential for each of the seasonal memberships. Shanty Creek also offers SuperPass season passes for skiing and standalone memberships for the fitness center.
What you get: Shanty Creek's top Mountain Creek Club membership, the Imperial annual membership, includes unlimited member green fee on all four resort golf courses, additional golf benefits (such as unlimited use of practice facilities, access to clinics, and pre-reserved weekend tee times), season passes for resort ski hills, access to the fitness center or the members-only Schuss Pub, members-only lift lines for skiing, and discounts on daycare, food and beverage, lodging, and spa treatments. The Ambassador annual membership converts many of the Imperial membership's inclusions (such as season ski passes and unlimited golf) into discounts.
Seasonal memberships allow members to get just the golf perks or just the ski perks in exchange for lower dues. Imperial seasonal memberships still incorporate some of the off-season perks (for instance, a golf membership holder would still get discounts on seasonal ski passes), while Presidential memberships have no off-season perks.
What you pay: An annual Imperial membership has a one-time initiation fee of $1,250 (for family memberships) or $975 (for individuals), as well as monthly dues of $240 (family) or $183 (individual). The annual Ambassador membership is significantly less expensive: $250/$195 upfront for family/individual, with dues of $78/$68.
For seasonal memberships, only the Imperial options include the initiation fee: $935/$730 for golf, $825/$555 for ski, plus in-season monthly dues of $313/$235 (golf) or $365/$204 (ski) and off-season monthly dues of $30. Presidential seasonal memberships include neither initiation fees nor off-season dues and are simply billed annually: $1,675/$1,150 per year for golf, $1,675/$835 per year for ski.
SuperPass options for the 2020/2021 ski season are $379 for adults (18-61), $349 for teens (13-17) and seniors, $249 for youth (9-12), $29 for eight and under or 70 and older age groups, and $221 for college students or military. There is also a SuperSaver midweek pass (new in 2020/21) for $99.
What makes it unique: Members-only perks, including access to an exclusive pub or specific lift lines, make for a VIP experience at Shanty Creek – and one that feels particularly valuable in the age of COVID-19 and social distancing.
Treetops Resort
Membership options: While it boasts a hotel, a spa, on-site dining, and a ski resort, Treetops Resort in Gaylord focuses primarily on golf with its available membership packages. Treetops offers three golf club memberships – Club 81, Corporate, and Twilight – though it also has season ski passes available.
What you get: Treetops is home to 81 golf holes, spanning five courses. The Club 81 and Corporate memberships offer unrestricted access to all five courses, at any time, with no added cart fee. The Twilight membership offers unrestricted access to all five courses after 3pm. Memberships also include discounts for golf leagues, merchandise, or guest fees. Club 81 and Twilight memberships are targeted toward individuals or couples, while the Corporate membership is meant for businesses.
Season ski passes offer unlimited access to Treetops slopes and cross-country trails, plus discounted rates on merchandise, private lessons, equipment rentals, lockers, food and beverage, lodging, and more.
What you pay: Club 81 memberships are $2,400 for individuals, $4,050 for couples, and $850 for veterans or active military. There is also the option to add a junior golfer (any golfer 22 years old or younger) to the membership for just $81. Twilight memberships have the same tiers at lower prices: $650 for single, $1,050 for couples, and $399 for military or vets, with the same junior golfer add-on option. Corporate memberships go for $7,500 and include full Club 81 membership benefits for four people. Treetops also offers discounted Club 81 rates to those who own property on Treetops premises: $1,650 for individuals, $2,650 for couples.
Downhill ski passes are $287 for adults, $225 for military, $225 for teens or juniors (ages 7-22), and $20 for kids (6 and under) and seniors (70 and older). Rates for adult, teen/junior, and military are currently on sale at discounted rates, for $199, $139, and $139, respectively. Cross country ski passes are $59 for adults, $39 for teen/junior, and $20 for child/senior.
What makes it unique: In addition to four full 18-hole golf courses, Treetops is also home to Threetops, a nine-hole executive course (shorter-than-standard) that is often touted as one of the best par-3 courses in the United States. You'll also have access to The Himalayas, one of the only all-putting (not putt-putt!) golf courses in the state. We also love the generous military/veteran rates that Treetops offers for its memberships.
Boyne Resorts
Membership options: Boyne, a collection of three northern Michigan resorts (Boyne Highlands, Boyne Mountain, and the Inn at Bay Harbor) has two memberships under its umbrella, according to director of membership Keriann Lonnee. Both membership programs – Country Club of Boyne and Bay Harbor Golf Club – are golf-centered offerings. The main membership at Country Club of Boyne is known as the "Platinum" membership, while the primary offering at Bay Harbor Golf Club is the "Premier" membership. Both programs also offered trial memberships for 2020.
What you get: Members of both the Country Club of Boyne and Bay Harbor Golf Club enjoy unlimited golf at all 10 Boyne Mountain, Boyne Highlands, and Bay Harbor golf courses (cart fee not included). Memberships also include members-only tournaments and social events, as well as discounts on dining, retail, lodging, bike rentals, spa and salon services, trail rides at the Boyne Highlands equestrian center, admissions to the Boyne Mountain Avalanche Bay indoor waterpark, and more. The two memberships are very similar, though certain members-only events (including tournaments, weekly play days, and social events) are specific to the individual club to which a member belongs.
What you pay: At the Country Club of Boyne, a Platinum Golf Membership carries a $6,500 application fee, plus annual dues. Dues range from $2,500 to $5,450, depending on the category (couple, single, 80 and older, etc.). At Bay Harbor Golf Club, the application fee is $11,500, plus annual dues ranging from $2,900 to $6,620. Discounts and financing opportunities are available for those ages 27-44.
Both membership programs also offered trial versions for the first time ever in 2020, which started in May and will run until Boyne courses close in October. Trial memberships were $3,000 for individuals/$3,500 for couples at Country Club of Boyne and $3,500 for singles/$4,000 for couples at Bay Harbor. While those memberships expire this fall, current trial membership holders will receive 20 percent off the application fee if they decide to convert to full memberships.
What makes it unique: The sheer volume of golf opportunities is the core selling point of being a member at the Country Club of Boyne or the Bay Harbor Golf Club. Not only do members get unlimited golf at Boyne's 10 Michigan courses, but those perks also apply to the company's out-of-state courses (at Sugarloaf Resort and Sunday River, both in Maine; or Big Sky Resort, in Montana) so long as a member has booked lodging at those properties.
Trending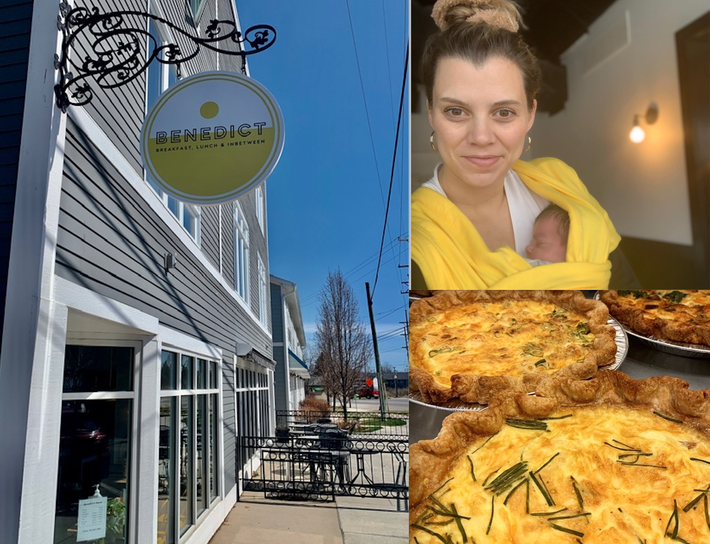 Benedict
No matter the weather, Traverse City's newest breakfast and lunch restaurant, Benedict, radiates a welcome as warm a...
Read More >>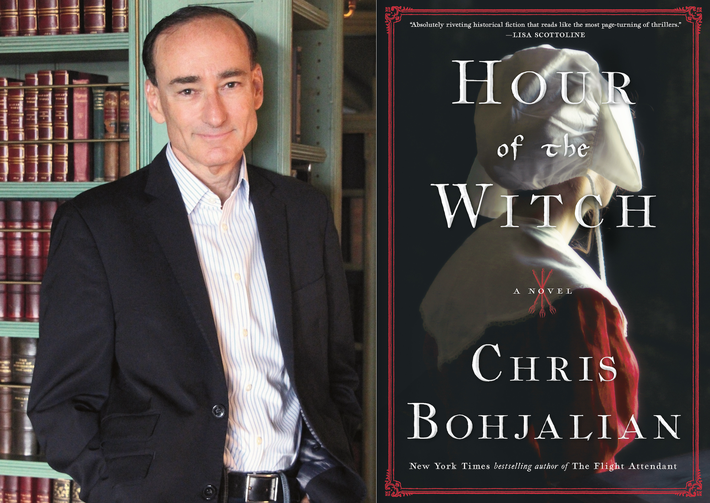 Sneak Peek: Chris Bohjalian to Talk with Locals Before Next Novel Drops
Award-winning author Chris Bohjalian is one of those people who was born to write. A schoolroom hobby-turned-carefully-hon...
Read More >>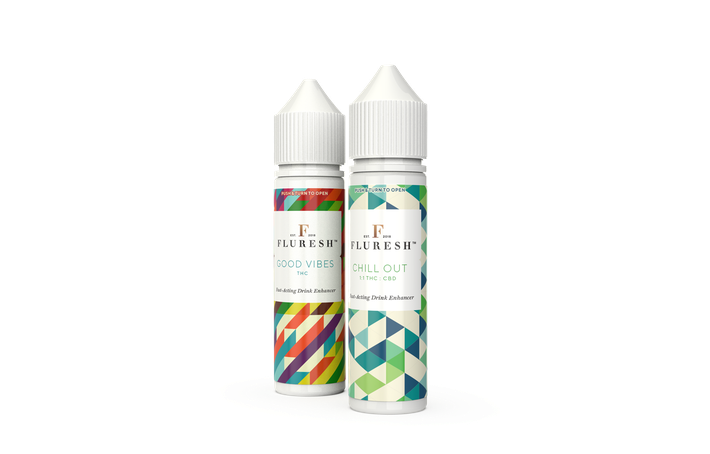 Eat, Drink, Rub: THC Products Review
Progress, thy name is marijuana. Despite what for any other industry would be major stumbling blocks — major disrup...
Read More >>
The DIY Lobotomy
"Did you read the review in The New Yorker of the new Philip Roth biography?" I asked my well-read conservativ...
Read More >>
↑