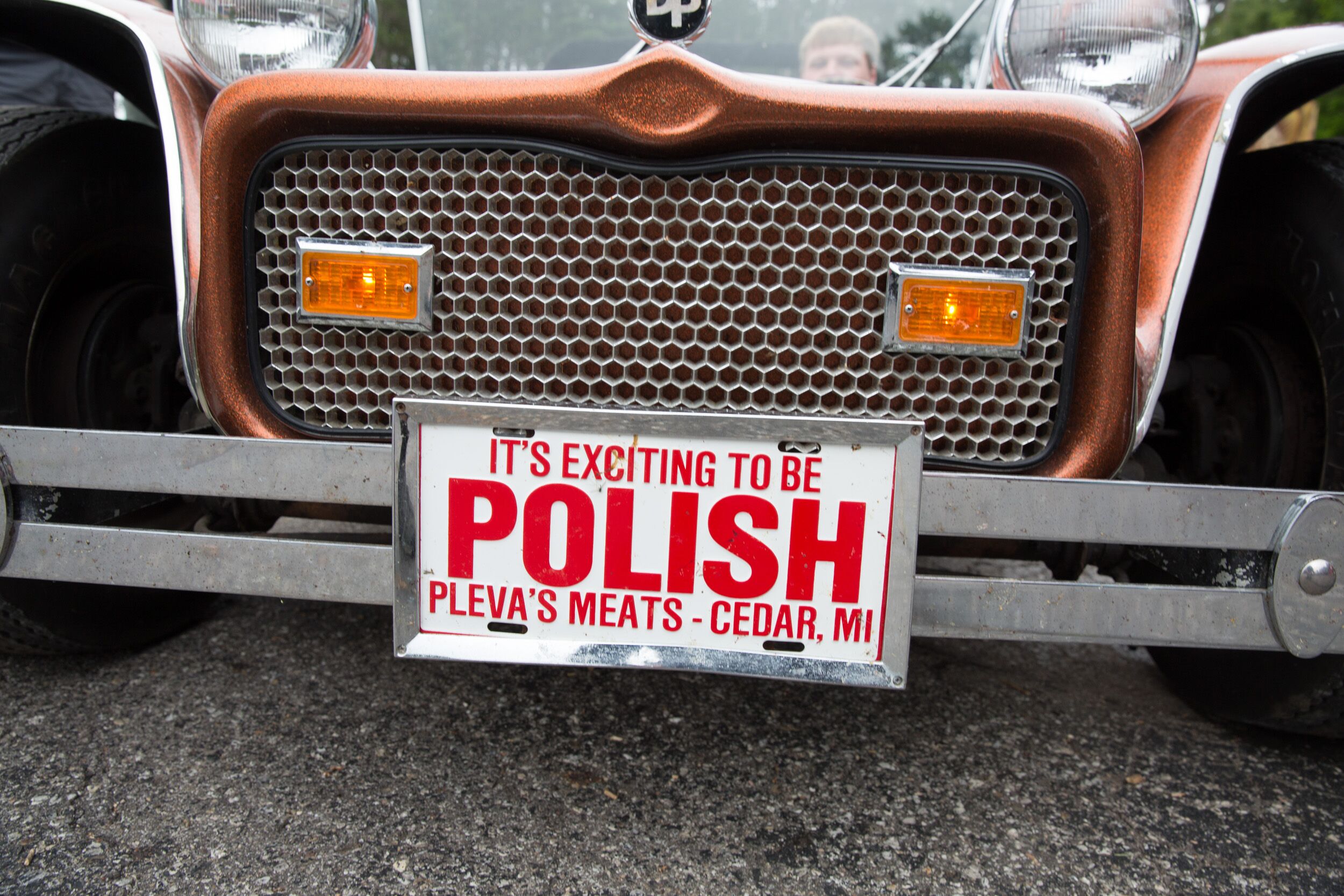 Roll Out the Barrel: The Cedar Polka Fest is Back
New dates, new events, and a whole lot of tradition
The village of Cedar is home to roughly 900 people, but every year for one weekend, the little village sees 2,000 to 3,000 visitors who are there all in the name of polka. When Polish immigrants settled in Cedar in the 1800s, they brought their culture and a strong sense of community. They've been celebrating their heritage and traditions since 1975 when the first Cedar Polka Fest was held.
The Old
"That very first one was held in the street in downtown Cedar, and it got a little out of hand," festival co-chair Lisa Rossi-Brett says with a laugh. "It was put together by a few locals who liked polka music. They got some bands, set up on the street, and had beer. They couldn't get a liquor license, so they didn't sell you the beer; they sold you the cup." Those early festivals had parked cars spilling out onto M-72. Attendees were shuttled into Cedar by farmers. Of course, this wasn't sustainable for future festivals, and it was eventually reconfigured to be held in the tennis courts, where it's still held today. Locals and travelers alike look forward to all of the traditions that come with the festival. "Of course, the Polish food — kielbasa, sauerkraut, pierogi, who doesn't love that? We've got Polish beer, and definitely, Polish music."
This year, old traditions like Lions Club pancake breakfast will be back on Saturday morning, followed at noon by the annual parade. Saturday is also Veterans Night: All vets get free admission and a free drink. Atone for any overindulgences at a Polka Mass held on Sunday at 10 am, a festival favorite. Also, a favorite for the last few years has been having Polish dancers perform. Traditional Polish dance, by the way, doesn't include polka, which is believed to have started in the Czech region of Bohemia. However, the lively, jumpy dance quickly grew popular throughout eastern Europe and became a beloved part of the Polish culture. Polish immigrants coming to the U.S. in the early 1900s and U.S. soldiers in the Europe during World War II are generally credited for bringing polka to the States and popularizing it. Although the dance's popularity has waned among the general public in the decades since, it's still embraced in ballrooms and festivals.
The New
For those who haven't danced the polka before, worry not. The Cedar Area Community Foundation offers lessons every year in the week before the festival. Attendees also have an opportunity to learn on the fly. "One thing that we have that's new this year is we have an emcee who will be there from start to finish. He's a polka dancer, so we've talked about having him do polka lessons in between announcements and [when] bands change over." Lisa Rossi-Brett and Rich Nachazel are the event co-chairs. They organized their first festival together in 2019 and are excited for a great first festival back. A car show sponsored by Haggerty was new in 2019 and will be brought back this year on Saturday from 9 am until noon. A four-mile 'Run 4 the Kielbasa' is also new this year and will be Saturday at 8:30 am.
"Everyone who runs in that race will get a pancake breakfast. We've got a great race shirt that I'm sure people will come year after year for!" Something else new to the roster is a First Responder Night. First responders will have a first responder blessing, special giveaways, free admission, and a free drink on Thursday. A craft fair on Sunday is new as well, along with a cornhole tournament. Sunday is made even sweeter with a farmers market and free admission to the festival for all. The Scottville Clown Band will provide entertainment for the kids, and Challenge Island is putting together educational and fun STEAM activities where kids will get to play, make and learn all at the same time. Another new and convenient addition to the festival is BATA bus rides. BATA will provide free rides for folks coming from Traverse City and Suttons Bay on Friday and Saturday from 5 pm until midnight.
The Always
"I mean, this festival truly is huge to our community. Every penny goes back into our community. In 2019 it was $42,000 that was put back into the community. It goes to college scholarships, and it goes to firefighters, it goes to families in need, and to maintaining our downtown."

The event is a fun experience for all ages, and this year will be one for the books - whether you can polka or not. "You know, the thing about polka music is around 11 or midnight; everyone knows how to polka."
The Cedar Polka Festival will run August 26 through 29. Admission is $10. Registration to participate in the car show, Run 4 The Kielbasa, cornhole tournament, craft fair, and farmers market are still open. Head to www.cedarpolkafest.org to sign up and see a schedule of events.
Trending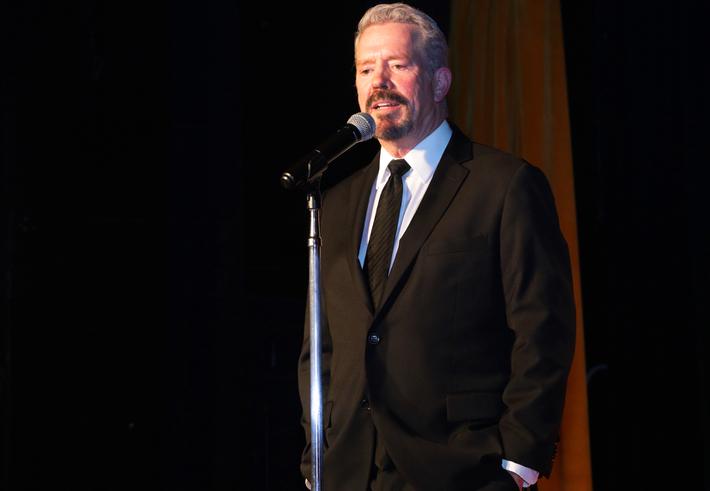 Bob Phillips Brings It to TC
When you're one in a crew of eight Catholic kids, it's imperative that you find your spot. For seasoned stand...
Read More >>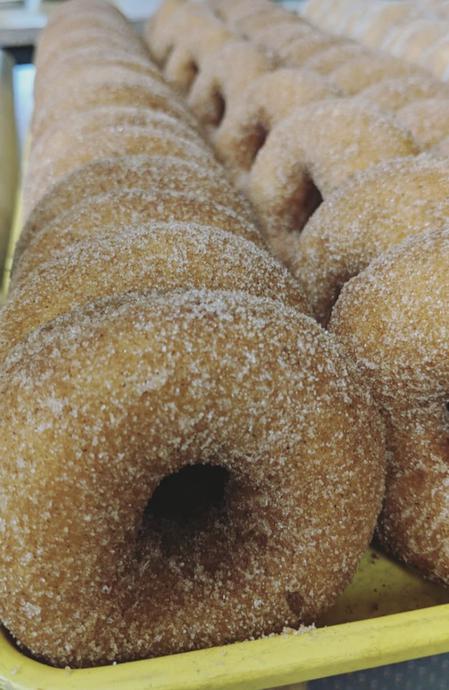 Gallagher's Farm Market Donuts
We're not much for pumpkin spice lattes, but we do have our own seasonal cravings, and these little round wonders ca...
Read More >>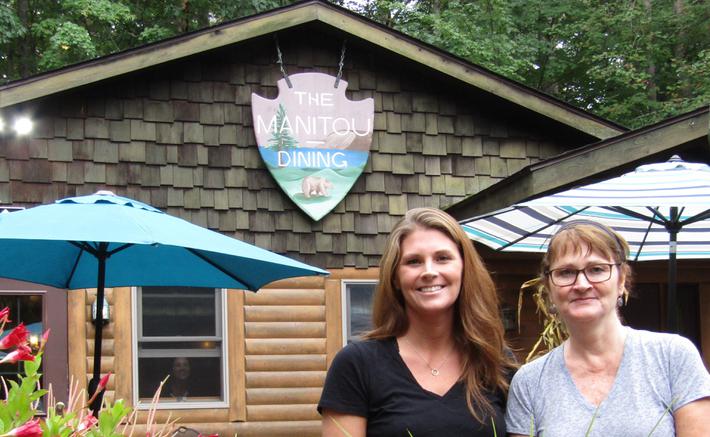 All In The Family
It started life as a common northern Michigan resort cabin, but over the years it's been transformed into one of Benzie Co...
Read More >>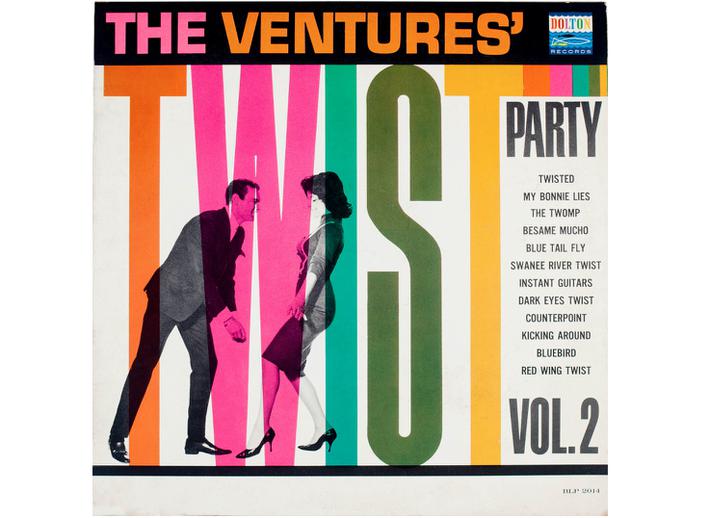 One For The "Record" Books
Let's dance. That's the invitation that authors Janet Borgerson and Jonathan Schroeder are extending to...
Read More >>
↑