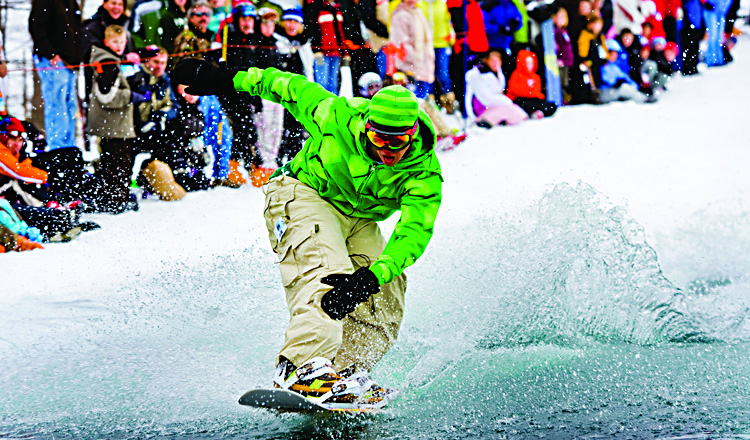 Sayonara, Slopes!
Six Great Ways to Say Goodbye to the Ski Season
Don't put away that gear just yet! While signs of spring (although faint) are juuuust starting to peek around the corner here in northern Michigan, there's still some skiing left to enjoy at our local resorts. Take those skis in for one last waxing, and hit the hill for these fun season-ending events.

Celts and Kayaks – Crystal Mountain – March 16–17
Blending the wrap-up of ski season with the festivities of St. Patrick's Day, this weekend at Crystal includes bonus goodies like drink specials in the Vista Lounge; a BBQ on the Lodge Deck on Saturday; free Shamrock glitter tattoos; a Pot of Gold best-guess challenge; a Shamrock Search with prizes; and the non-stop hunt for a photo op with the ever-elusive Leaping Leprechaun, who arrives at Crystal just once a year. Saturday night, get your dancing shoes on for the six-piece variety band Brena, who will be in concert in a giant outdoor tent near the base of the Buck run.
It's a must-ski: Don't miss the traditional Kayaks on the Snow race, where you attempt to kayak down a mountain (or watch others do it) Saturday morning at 11am. Registration is required 30 minutes prior to the event; no personal equipment allowed; you must use Crystal's kayaking gear.
More information: crystalmountain.com or (855) 995-5146.

Carnival Weekend – Boyne Mountain – March 16–18
The locals call Boyne Mountain's famed Carnival Weekend — a combo of St. Patrick's Day and Mardi Gras — Crazy Daze for good reason. Expect plenty of wacky costumes, ski bunnies in bikinis, live and DJ'd music, and plenty of food and drink as skiers, boarders, and even zipliners give winter its last hurrah.
It's a must-ski: Don't miss The Slush Cup, the one time of the ski season where the Mountain actually welcomes slushy conditions — and where only the bravest of bodies attempt to skim a pond of icy slush for a wildly cheering crowd.
More information: boyne.com or (855) 688-7024.
Krazy Daze – Boyne Highlands – March 17
Joining Boyne Mountain in the crazy festivities department is Boyne Highlands' take on the end of ski season, during which the sister resort features its own version of the Slush Cup (the more tamely named Ski Over the Pond), and opportunities to participate in a big tailgate party with other competitors and guests at the resort. Get your face painted in bright colors so you stand out in the Silly Slalom ski race, enjoy some bounce time in the inflatables at the bottom of Camelot Slope, and rest up in between events with some live acoustic entertainment in the Slopeside Lounge.
It's a must-ski: Don't miss the yearly Get Krazy Party in the Zoo Bar — it's a legendary bash that's open to everyone 21 and over, and will include uber-danceable live music, drink specials, lots of krazy fun, and plenty of opportunities for memorable selfies.
More information: boyne.com or (888) 436-2296.
Mardi Gras – Nub's Nob – March 17
Nub's end-of-season celebration is aimed squarely at family fun, so don't be shy about bringing the kiddos along for activities like the Pepsi Challenge races, the costume contest, and a load of silly races in which you'll enjoy laughing as much as skiing. Much like Nub's fellow ski resorts here in northern Michigan, there's also a "Soaker Cup" to take advantage of all that March slush, and an opportunity to win the crown as the "Crazy Couple" of the day, provided you and your significant other are dressed the part.
It's a must-ski: Don't miss the return of the Petoskey Steel Drum Band, one of the musical prides of Emmet County. This isn't your typical marching band, folks — it's the chiming, celebratory tones of the Caribbean, brought in to contrast perfectly with Nub's snowy ski runs.
More information: nubsnob.com or (231) 526-2131

Luck O' The Irish – Shanty Creek - March 17
Shanty Creek says that "everyone's Irish this weekend" as they celebrate season's end with a host of laughably fun and precarious outdoor games like Giant Jenga and Corn Hole, plus plenty of spring skiing. On the dining/drinking side, snag $3 pints at Ivan's Kill the Kegs events (and, yes, you can expect green beer, too, in honor of St. Pat), plus great food, the NCAA tourney on the big screen, and apres-ski live music for your entertainment in the evening.
It's a must-ski: Don't miss the Blarney Stone Rail Jam, a daring snowboarding competition that brings together the most ambitious boarders in the region to show off their talent. They'll be judged by a trio of experts as they work to wow crowds and win prizes like lift tickets for the next ski season.
More information: shantycreek.com or (866) 695-5010.

Short's Rocks the Mountain – Treetops Resort – March 17
Put on a pair of shorts to ski or snowboard and grab a lift ticket for just $10. You'll find a beer tent at the top of the hill, complete with a range of brews from Short's Brewing Company in Bellaire. There's a costumed Slush Cup here too — plan yours carefully; the prize for the best duds is a 2018–2019 ski season pass — plus a Corn Hole tourney for a $25 Treetops gift card.
It's a Must Ski: Ever seen a leprechaun careening around on stilts? You will at Treetops! Catch him wandering around the resort from 11am to 7pm. He might even pose for a photo with you if you ask nicely.
More information: treetops.com or (866) 348-5249.
Trending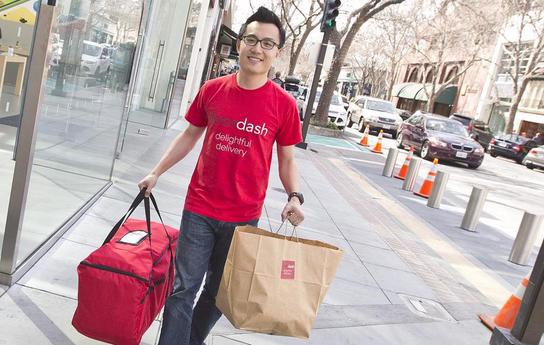 Could Delivery Save NoMi Eateries?
What was once the exclusive province of pizza and sandwich joints has become a means for some restaurants to thrive. But e...
Read More >>
What You Are Voting For?
After voting straight Republican for 36 years, from 1971 through 2007, I have been an Independent since 2008, studying and...
Read More >>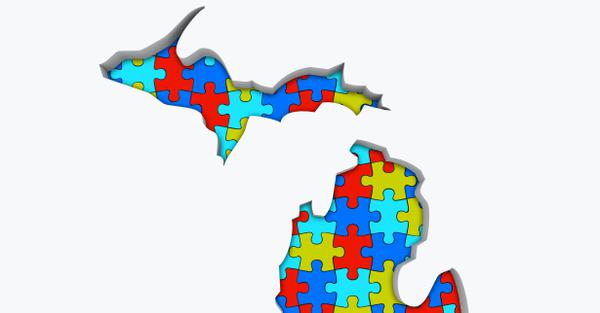 The Democracy Lottery
Mary Burget, a retired Northwest Michigan College math instructor, thought her math skills might be useful in redrawing Mi...
Read More >>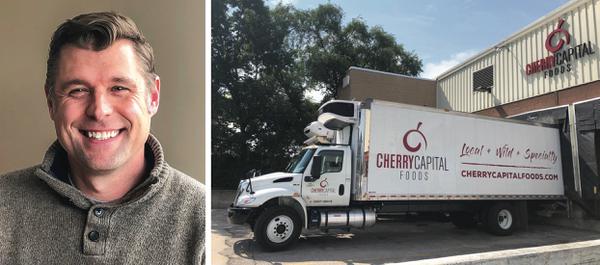 Forged In Fire
As the new managing director for Traverse City's Tamarack Holdings, Michael Lahti is helping to lead a company that ...
Read More >>
↑