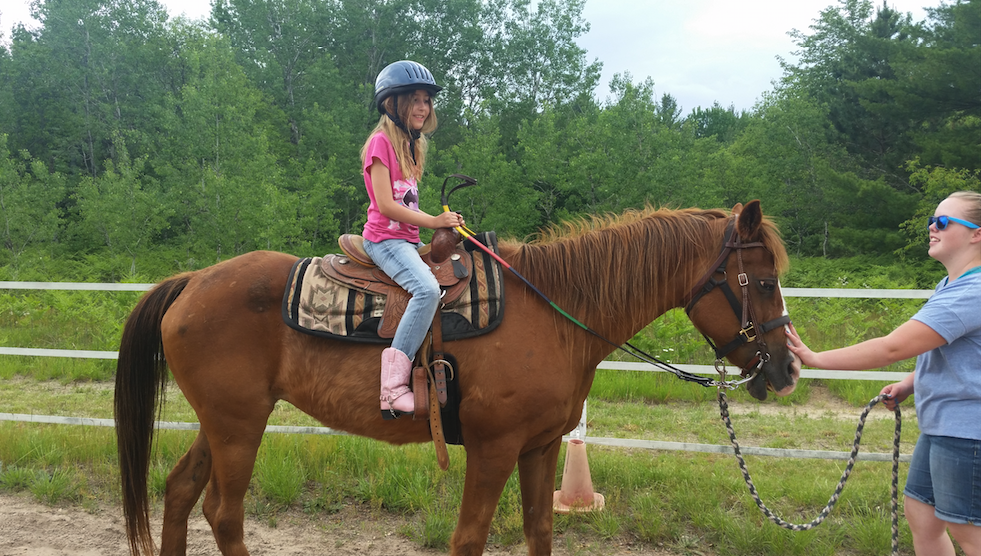 Sensory Successes at Gaylord's Liberty Valley Ranch
Horse Magic
According to Gaylord's Jane Rau, passion for horses runs in the blood. Rau and her family — husband, Robert, and their four kids — moved to Michigan from Madison, Wisconsin in 2000. Since Rau had grown up with horses, they family planned to get a couple after establishing their new home in Gaylord. What she didn't anticipate was how the horses would lead her to a whole new career.
Michigan started as a vacation spot for the Raus, who had visited many times prior to moving here. "We had friends here, and we just fell in love with the area," Rau said. "The countryside, the open spaces, the northern appeal. And we're from the city, so we'd always wanted to own some land."
Upon arriving in Michigan, the Raus got their kids involved in the local 4-H, joining a neighbor's rabbit club. Soon, they found a couple of nice horses and ponies for their family. "Then, I thought, well, we might as well start doing some lessons and maybe a camp," Rau said. "But the whole thing kind of exploded!"
The fallout was Liberty Valley Ranch, where the Rau's home — and that of their horses — sits on a beautiful stretch of open pastures and wooded trails weaving among pines, hardwoods, and pin cherry trees, all backed up against an equally pretty expanse of state land.
As their ranch drew more and more people seeking lessons, the Raus bought more full-size horses. And as their string of horses grew, another aspect of Rau's background came into play.
"I grew up with a brother with a disability, so I've always had a heart for special needs people," she explained. Rau, who had helped her brother train to compete as a swimmer in the Special Olympics began toying with the idea of using the family's team of horses as therapy.
Rau took the classes and certification to become a certified therapeutic riding instructor with PATH (the Professional Association of Therapeutic Horsemanship), and started applying those skills to Liberty Valley Ranch clients. "That's a lot of long words to say that I utilize horses to help people," she said.

Assisting both adult and youth clients, Rau and the Rau family's horses — quarter horses, a Tennessee walker, a Norwegian fjord, an American paint, and Shetland ponies — team up to help people with a host of different issues, both physical and mental.
"I'm a facilitator and a guide. I know the horses, and I get to know the rider, so we match them up for the best fit," Rau said. "There's a lot of pre-planning before our first lesson. I communicate with the rider, or the parent if it's a youth rider, to understand their current abilities and future goals — which all can change as we go, based on what we're working on. You really have to be flexible."

Horses offer a lot of sensory input to people: the sounds they make, the texture of their coat, their movements — even their gaits as they walk over different surfaces (grass, concrete, a hard-packed trail). As a rider experiences these changes and differences, said Rau, it can help them both calm down and open up. Accomplishing various goals, from simple ones like grooming a horse, to more challenging ones like learning to ride, fosters growth and change in the ranch's clients.
And just like people, each horse has a different personality. Two of Rau's favorites for working with her clients are Annie, a calm 32-year-old sorrel quarter horse, and Jasper, a 21-year-old brown-and-white American paint, who is a relative newcomer to the ranch.

"Annie has been giving adults and youth therapeutic lessons here for the past eight years," Rau said. "Something unique to her is when the clients brush her, she closes her eyes and rests her head on the grooming post. You can see the connection and the peacefulness between horse and rider. That may not sound like much, but it helps the rider to see how positively their actions are affecting the horse."
Jasper, she said, is "just a stocky, nice guy." "He did therapy programs at another place two years before we got him," she said. "We just got him last year, and he's a real up and comer with our riders. He's super nice and so easygoing."
Although many kids and adults benefit from working with Liberty Ranch's horses, Rau said kids with autism and other sensory issues especially seem to thrive. "We have them groom and brush the horses, and for many autistic kids, their behavior smooths out during the lessons, and for a while afterward," she said.

For people with physical limitations, Rau said the gait of the horse moves the rider's body gently and rhythmically in a manner that closely simulates the way a person walks.
"So, for someone who can't walk, now they can experience this movement that they might not otherwise be able to have," she said. Riding the horses has many other benefits as well; Rau said that the lessons help improve muscle strength, flexibility, balance, coordination, and self-confidence.

"It's hard to wrap it up into a few sentences, as there are so many ways the horses help, and it's very rewarding," she said. "When you put a person with a horse, and the horse allows the rider to totally forget about their disabilities and have successes, that's the biggest reward. But I've got to point out that it's really not anything that I do — it's the horse. There's a magic, something very special that goes on between horse and rider."
For more information, visit libertyvalleyranch.com or call (989) 731-0149.
Trending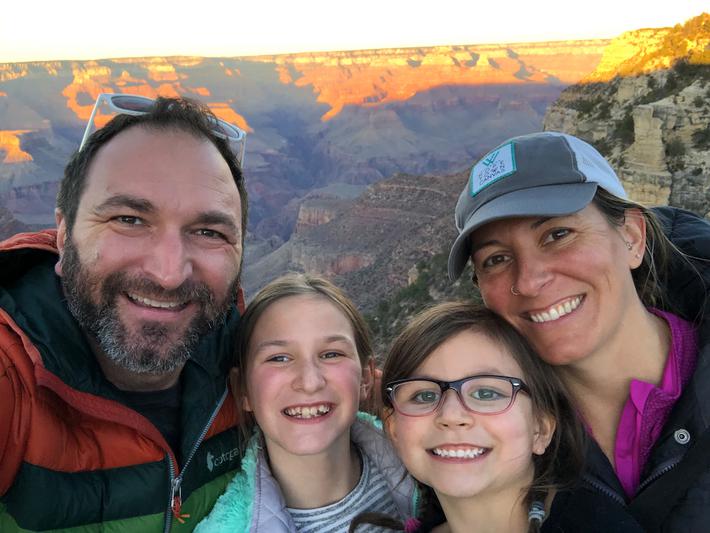 A Nine-month Family Vacation
Long before the pandemic, Joe and Christina Sanok had a plan. A dream, really: They wanted to take off with their kids and...
Read More >>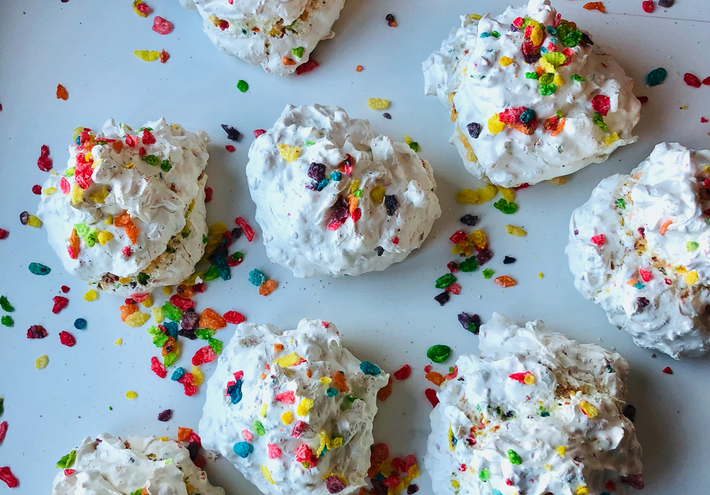 7 Batches Made in Heaven
Let's be honest: Picking the best cookies in northern Michigan is an impossible task. There are so many "right...
Read More >>
Respecting the River
Forever, the Grand Traverse Band of Ottawa and Chippewa Indians (GTB) has regarded the water — and the Boardman/Otta...
Read More >>
Not a Clue
Surely politicians wouldn't be so clueless that they'd lie about COVID-19 deaths or take a vacation during a statewide eme...
Read More >>
↑