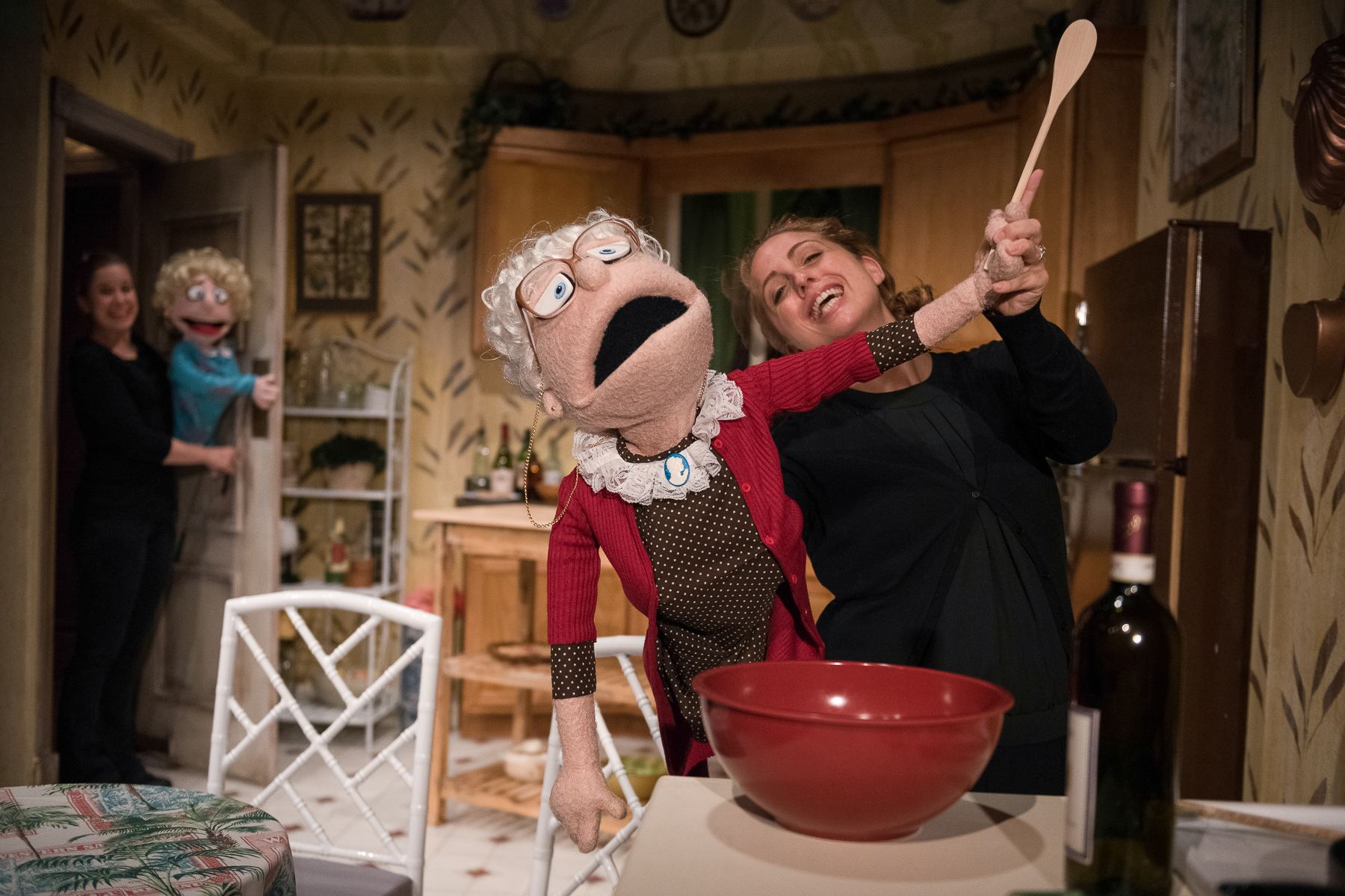 Sex and the Senior Citizens
The Golden Girls return with their arms — and our hearts — on a string
From 1985 to 1992, the NBC sitcom The Golden Girls told the story of four single women in their golden years who shared a house in Miami. It won multiple awards and critical and popular acclaim.

Now it's back and about to hit the stage at the City Opera House in Traverse City, albeit in a slightly different format. Blanche, Rose, Dorothy, and Sophia are sharing the stage with four other actors. Which they kind of have to, since they're puppets.

"That Golden Girls Show! A Puppet Parody" will be on stage Nov. 6. Producer Jonathan Rockefeller and co-creator Thomas Duncan-Watt, CEO of Summer Palace Productions, first conceived of the idea several years ago in a standup comedy routine.

The show stars Casey Andrews (Dorothy), Ashley Brooke (Sophia), Meggie Doyle (Rose), and Erin Ulman (Blanche). The actors are both the puppeteers and provide the voices for the characters. The stage show showcases three new "episodes" of the series, with familiar lines and situations, some drawn word-for-word from the original show.
"They have the zingers and punchlines you know and love but with new stories that you've never seen before … and puppets!" said Ulman.

While The Golden Girls originally aired from 1985 through 1992, followed by a single year of the spinoff, The Golden Palace, the series has continued on through syndication almost continuously since its original broadcast run. Each of the series stars won at least one Emmy award, as did the show itself. Overall it garnered 68 Emmy nominations, 21 Golden Globe nominations, Directors and Writers Guilds awards, and five American Comedy Awards.

It was a groundbreaking show, with women of a certain age discussing aging, sex, and money (or the lack thereof, and Sophia's typically ridiculous ideas about how to get more). Even though the show was focused on single women in their 50s and 60s (and 70s, thanks to Sophia), the stories the series told had a universal appeal. The original idea for the show came from NBC executive Brandon Tartikoff.

It combined slapstick and sophistication, and while the cast typically bickered throughout the show, at the end they came together as friends. "These characters are so real, so vibrantly fleshed out; they are women we all know in our own lives. That's why I believe their storylines still resonate today. They were so ahead of their time, so completely bold and sassy. They never shied away from any issue, and they always dealt with everything head one," said Brooke. "At the end of the day, it's a show about friendship and lifting each other up."
So how — and why — recreate something that was so of its time? "The goal was to create something that would appeal to longtime fans as well as newcomers who are meeting the fab four for the first time," said Hull.

But — puppets? "Puppets provide a heightened sense of reality and encourage the imagination of the audience," said Rockefeller. "Puppets also allow us to exaggerate the traits and nuances of the characters."

So Blanche will be even more man-hungry, Rose will be even more daffy and naïve, Sophia will have even more get-rich-quick schemes, and Dorothy will be even more exasperated. Plus you can do things with puppets that you can't with real actors.
"You'll see what I mean in the first episode — it's not something that is physically possible on television," Rockefeller added.

His involvement began in 2016, when the show was playing Off-Broadway in New York. "That run was an absolute delight. I've always loved The Golden Girls, but until I worked on this show, I don't think I realized just how much people love them. Audiences would stick around to meet the cast after the show just so they could continue laughing about the show, tell us how much we sounded like the original cast, or let us know which original girl was their favorite," he said.

The show has since traveled throughout the U.S., crisscrossing the country, even playing in Florida, the original home of the Golden Girls.

The curtain opens on "That Golden Girls Show! A Puppet Parody" at 7:30pm Nov. 6 at City Opera House in Traverse City. For tickets or more information, go to www.CityOperaHouse.org.
Note: Photo above courtesy of Russ Rowland.
Trending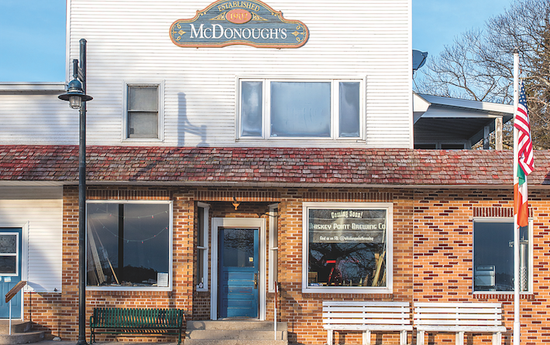 Welcome to Michigan's Most Remote Brewery
After years of planning and honing his beer-making skills, this spring, Patrick McGinnity plans to open Beaver Island&rsqu...
Read More >>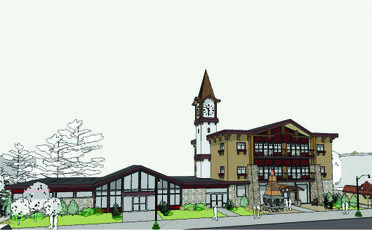 Gaylord: A boomtown Up North
Gaylord native Gary Scott had moved to Indiana, where he and some partners started a business to invest in distressed prop...
Read More >>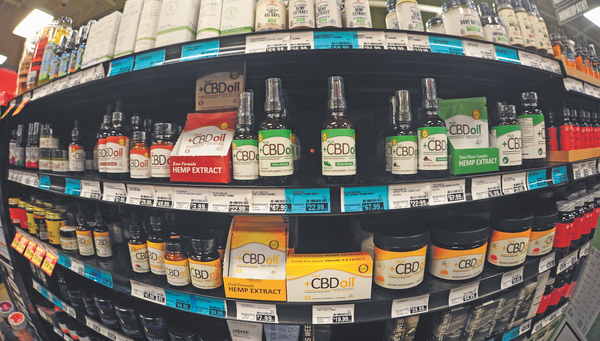 CBD Laws: Dazed and Confused
The sign outside of Family Video in Kalkaska lets drivers know the store has more than just movies. The sign reads: &...
Read More >>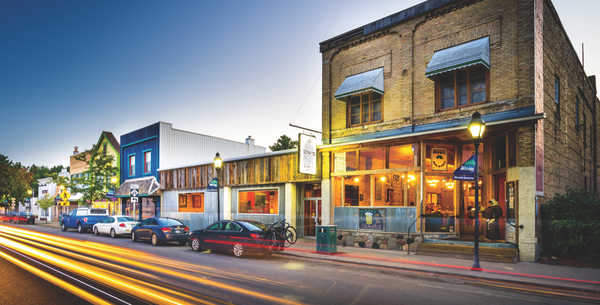 Small Up North Towns on the Rise
Spotlight on Bellaire (pictured)Seems Traverse City isn't the only place in the region making those "Best...
Read More >>
↑