Shopping for Joy at Sanctuary Goods
Sanctuary Goods owner Ansel Bowden shares his go-to gifts
The Village at Grand Traverse Commons has come a long way in the past decade, transforming from seldom-used buildings and hauntingly beautiful grounds into a bustling marketplace filled with shops, restaurants, bakeries, and more that brings visitors by the droves. One of our favorite stops in the vibrant Mercato is Sanctuary Goods, an eclectic shop that focuses on unique and handcrafted goods from independent and local artists.
After completing his degree at the University of Michigan, Ansel Bowden worked in outdoor outfitting stores in Arizona for a few years before moving back home to Traverse City, where he managed Plamondon Shoes for the next decade. He then decided he wanted to set up shop in the Commons.
"After working downtown for so many years, I immediately embraced the more tranquil atmosphere as well as the ubiquitous sense of community at the Village," he tells Northern Express. After a short nine months working at Sanctuary Goods, he offered to purchase the business from owner Christie Minervini in 2022, saying it felt like a lot of it felt like he was in the right place at the right time.
In the last year, Bowden reports things have been going wonderfully. "After purchasing the business, I gave Sanctuary Goods a comprehensive branding update. I put a lot of my own influence into the merchandise and curating, while trying to maintain the core features of the store."
He says it can be intimidating to change things up in a place that was already successful, and he wasn't sure if the things he found to be cool and unique would have the same appeal for his customers. "I've made a great effort to carry unusual, handcrafted, and local items that aren't outrageous in price. The goal is for everyone who walks through the door to find something that brings them joy."
Gift Guide
Stocking the store with such a wide array of goods is a huge effort. Bowden says that he and his wife, Caitlin, used to go to trade shows, but recently they hadn't been finding many new options that caught their eyes.
Now, he says, his solution is to maintain more of a "never-ending search, instead of a consolidated buying trip," and he actually sources a lot of his goods from artists and creators he finds on social media. He often reaches out to inquire if an artist sells their work wholesale, and the answer is nearly always an affirmative. "The internet definitely levels the playing field for newer or less prominent artists to gain wider exposure … I think the results are more unique and special."
While lots of items perform well, jewelry is always one of the most popular gift options, Bowden says. "One of our favorite local artists, Holly with Wondering Waters Designs, is always stunning us with her chic new jewelry that incorporates a variety of local stones. The majority of our jewelry is strongly influenced by nature, and hers is no exception."
Wall art also performs well; Sanctuary Goods carries pieces by many local artists whose works can be seen decorating the halls of the Mercato. For those looking for something holiday-oriented, the store stocks a wide assortment of handcrafted ornaments in all sorts of textiles, from blown glass and ceramics to felted wool.
A few other giftable items that regularly fly off the shelves include a wireless phone charger housed in a vibrant slice of agate crystal, an LED electric and dimmable candlestick, their selection of TokyoMilk perfume products, and the huge array of Nepalese fair trade wool cat toys they keep stocked.
When asked what he would recommend for gift-giving, Bowden suggests handcrafted wooden watches, polarized sunglasses, and wallets, or the shop's Travel Watercolor Postcard kit, which contains everything you need to make your own watercolor postcard.
"One cool thing about Sanctuary Goods is that it's almost better to visit without a preconceived gift idea in mind. You might not even know the item you want exists before you happen upon it at our store," Bowden says.
He tells us he has a few dedicated customers who come in annually to do nearly all of their holiday shopping in one fell swoop. "It may not seem significant to the consumer, but that kind of act makes an absolute world of difference to a small business like ours."
Underground Toys
As if running Sanctuary Goods weren't enough, Bowden is ready to take on a new endeavor: Underground Toys.
Bowden and Jacquilyn Herman (owner of Premier Floral Design & Gift Emporium, also found in the Commons) were keenly aware of the small number of independent toy stores in the Grand Traverse area and decided to address it. They both approached The Minervini Group, which manages the property, about the possibility of opening a toy store in the Commons separately, but ultimately decided to team up, along with Bowden's wife, Caitlin.
Their goal is to create a more engaging and positive experience for younger guests who may not be old enough to appreciate the history and architecture of the former asylum.
"We want Underground Toys to be more to the community than just another retail store," Bowden says. "Of course we'll have toys and games for all ages, but we also want to offer a variety of complimentary experiences for our guests to enjoy. We'll offer some self-guided activities for younger patrons such as scavenger hunts, activity sheets, and creation stations. We plan to work with local authors to host regular storybook readings."
The focus for the store's stock will be on unique games, toys, and puzzles, putting a particular emphasis on items that incorporate science, technology, engineering, art, and math. "But ultimately we just hope to make the coolest toy store you've ever visited," Bowden says.
The grand opening will coincide with The Village Tree Lighting on November 25, where they'll supply free red spire pinwheels to everyone who stops by!
Trending
Pronouns 101
My first assignment in an online graduate-level class was to provide information about my background, including my pronoun...
Read More >>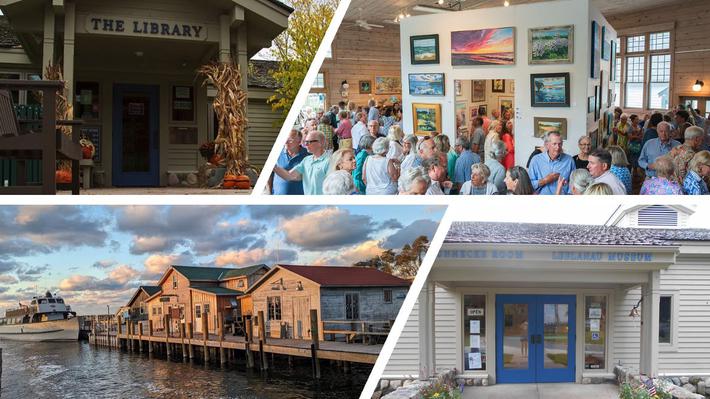 Collaboration Is the Name of the Game
How long does it take to create a cultural center? As few as three years, or as many as 170. Sometimes both. The organiza...
Read More >>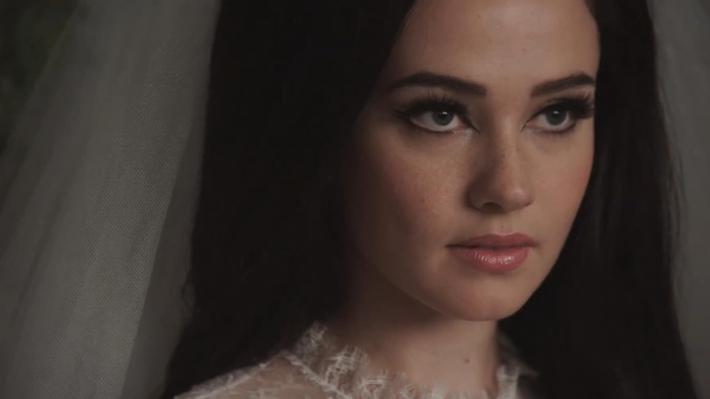 Film Review: Priscilla
While you will certainly be mesmerized by the haunting lead performance from newcomer Cailee Spaeny—and be impressed...
Read More >>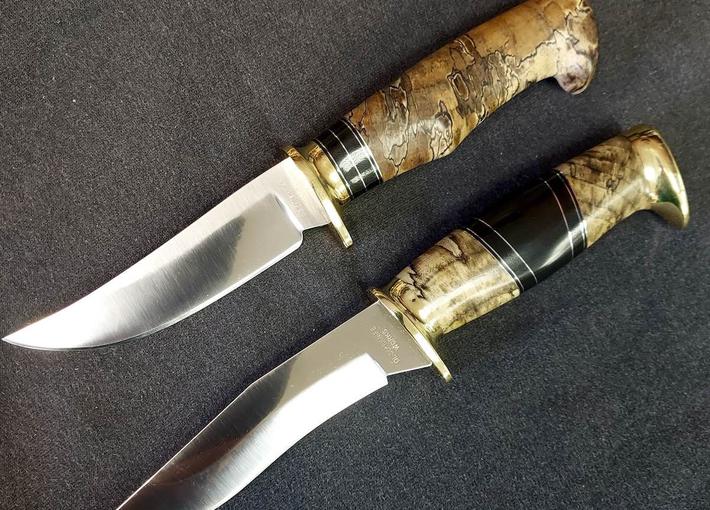 Bespoke Blades
What do you do with a battered ice skate, an old rubber puck, a cracked hockey stick, and a gob of tape? Pitch 'em, ...
Read More >>