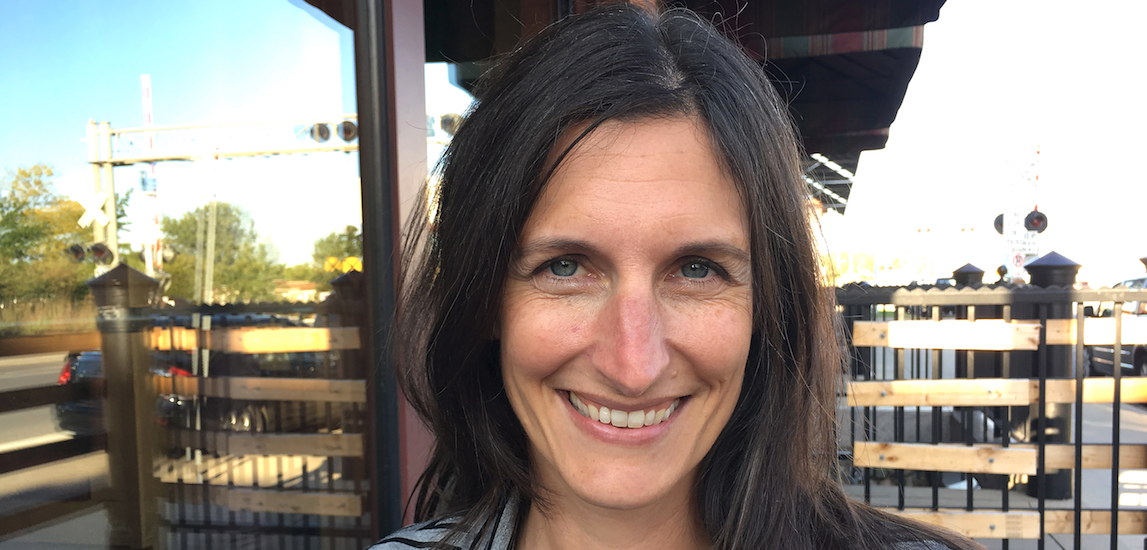 Single MOMM on a Mission
After her husband left her, Jennifer Finnegan Pool craved a place she could go to connect with other single moms. She couldn't find one, so she created one.
Jennifer Finnegan Pool clearly remembers the day that she was, as she calls it, "deposited" in northern Michigan with her two children, aged one and three years old.

"My husband had left me, and I had to move in with my parents, who were living just north of Traverse City, to restart my life," said Pool.

Thrown into the deep end, Pool — who had been a stay-at-home mom — suddenly found herself in need of things that felt very foreign to her.

"I needed to find employment, I had to go on public assistance for the first time in my life, I was going through all the emotional pain of the situation, and trying to guide my small children through all of it," she said.

It took her two years to "feel like she was actually standing up again." She took on several jobs to support herself and her kids, and finally began to establish new routines.

"At that point, I started kind of looking around, and I realized, huh, there are a lot of other women trying to do this single parenting thing too," she said.

"And the thing was, people were encouraging me to go to singles groups, but I wasn't able to go out at night, as I had to kids to take care of. And I wasn't really single — I had a family. So I tried parents' groups — but I didn't feel like I fit in there either."

Frustrated with the situation, she looked around for an alternative. But nothing seemed right.

And so Single MOMM was born in Pool's living room, at first as just a simple idea to gather single mothers together to support each other and talk about their possibilities.
"I just didn't want women, as I'd been, to feel overwhelmed and tired and alone," said Pool. "I believed my family, the way it was, could be whole and strong and viable, and that I could contribute back to my community. But the talk 'out there' wasn't like that at all. It was very negative about single moms.

"I thought, you know, let's get all of us into a room where, when you talk, everybody else nods their head in agreement, because they understand," she said. "We began doing monthly event nights, where we'd have the kids watching a supervised movie in another room, and we moms would all get to eat food and talk."

At first it was primarily a supportive social event. But soon, Pool decided she wanted to help change public perception of single moms both locally and nationally.

"I wanted to help change that thought process, so we needed to gather more community support," she said. "That way, we could all work together for single moms, to build confidence in ourselves so we can build that bridge to the other pieces of our community."

Pointing out that many single moms are forced to be independent, Pool said it can be difficult to know yourself and figure out what your needs are, because you're just so focused on surviving.

"People say, 'Oh, well, now you have all this time to explore who you are — but that's not it at all. You're too busy," she said. "So our organization is a pause button to help women pause, seek, and learn how to move themselves and their families forward."

Through Single MOMM, Poole said she's seen many of her fellow single mothers step off of public assistance, become homeowners, improve their finances and personal relationships, get better at co-parenting, and in some cases (including hers; Pool is now remarried), choose to establish new romantic relationships.

"As we work with single moms, that also benefits their children directly, and also benefits co-parenting," Pool said. "We are not empowering single mothers against fathers — we want everyone to work well together."
Pool's initial idea of event nights still continues, as one of the tentpoles of the organization.

"We offer an open invitation for single moms to network and encourage each other, and be filled with hope to help displace some of the discouragement they might be feeling," she said.

Now expanded from its initial modest offering, the Single MOMM event nights provide an entire supervised kids' program for the evening for newborns through 16-year-olds, with appropriate games and movies for each age category, plus pizza and snacks.

The kids' evening happens at the same time as the mom's program, which takes place in a church gymnasium. The ambiance, Pool said, is a big component of the moms' side of the event.

"We decorate the gym beautifully, with warm lighting, a welcoming atmosphere, a coffee bar, and meals sponsored by different places in our community, like Grand Traverse Pie Company," she said. "A single mom will walk through the door, and think, 'Wow, someone did this for me?' And that's exactly the point. As a single mom, sometimes you get forgotten on holidays, you don't get attention on Mother's Day, you don't get a hug on your birthday. These event nights are a moment where we say, 'We see you, and you've got this.' We show them how valuable they are."

At the event, single moms are introduced to Single MOMM's mentorship program and other components of the organization, including resource networking, a new pilot residential program to help with housing concerns, and the 'No More Crazy' binder, a legal organizational tool to assist with court situations.

Another pivotal component is the ReVIVE course.

"This is our signature program, entirely written and designed by me," Pool said. "It's a 13-week intensive program with three different phases, on a DVD that was recorded locally and features 19 local single moms plus myself."

During the ReVIVE course, participants watch the DVD, then break up into small groups to work through the course.
"It includes understanding self, personal barriers, practical management, and financial decision-making," Pool said. "It's a lot to digest, and some people take the course twice, but in the end, they'll have the tool set to decide on what they need, and how to achieve that."

Single MOMM offers reduced prices for local moms living within specific northern Michigan counties (see the website for pricing details); the overall fee includes a retreat weekend halfway through the course, which is subsidized locally through private funding.

"While a big part of our focus is local, here in Traverse City, the ReVIVE course will also be extended beyond our local region," Pool said. "We are going to release it nationally after the first of the year. Single moms everywhere, building full lives — that's the goal."
To participate, support, or find out more about Single MOMM, visit singlemomm.org; additional information on the ReVIVE course can be found at revivecourse.org.
Trending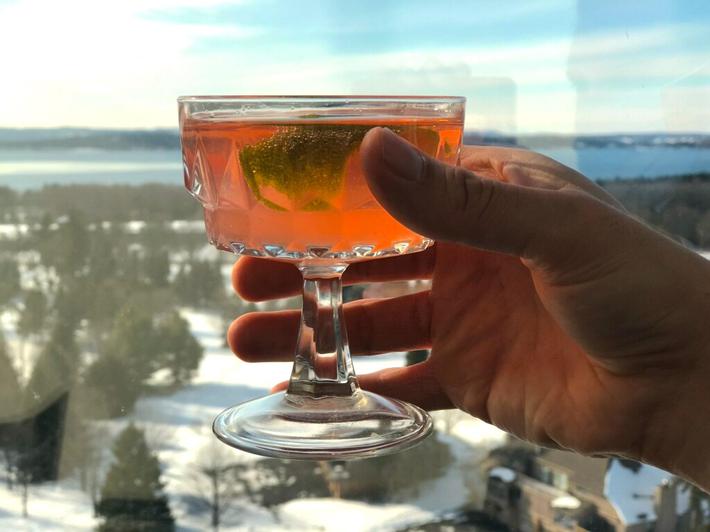 Tiny Pink Bubbles
Hey, ladies, do we have the pink drink for you: Aerie's Tiny Pink Bubbles. With a taste and body as delicious as its...
Read More >>
The Power of Our Example
Every new president faces a daunting array of problems, but 2021 will go down in the history books: Our country is under s...
Read More >>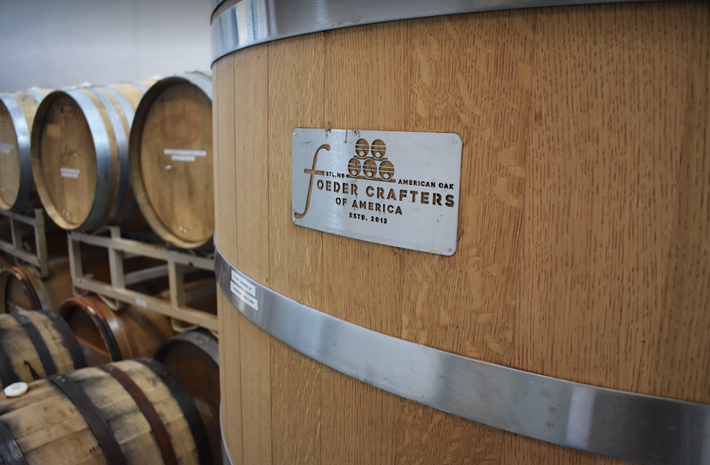 Getting Wild with the Foeder
Drinkers with a discerning eye may have noticed a couple interesting-looking wooden containers in the back of Traverse Cit...
Read More >>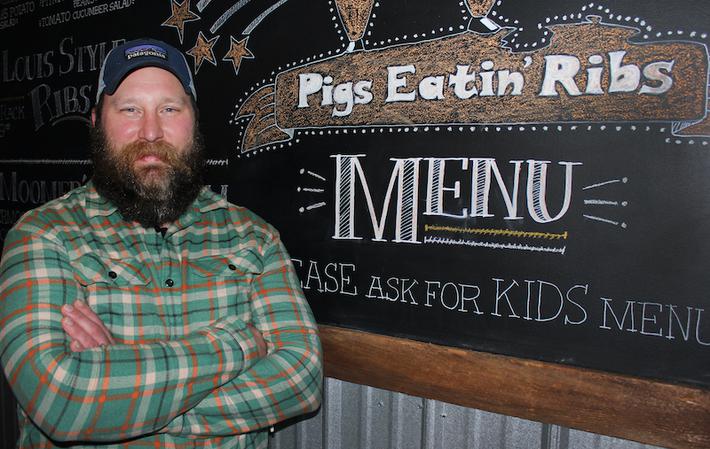 Charlevoix's Pigs Eatin' Ribs
By 2008, Charlevoix Chef Adam Kline had seen and tasted enough. The Northern Michigan food scene had stagnated, he said, i...
Read More >>
↑