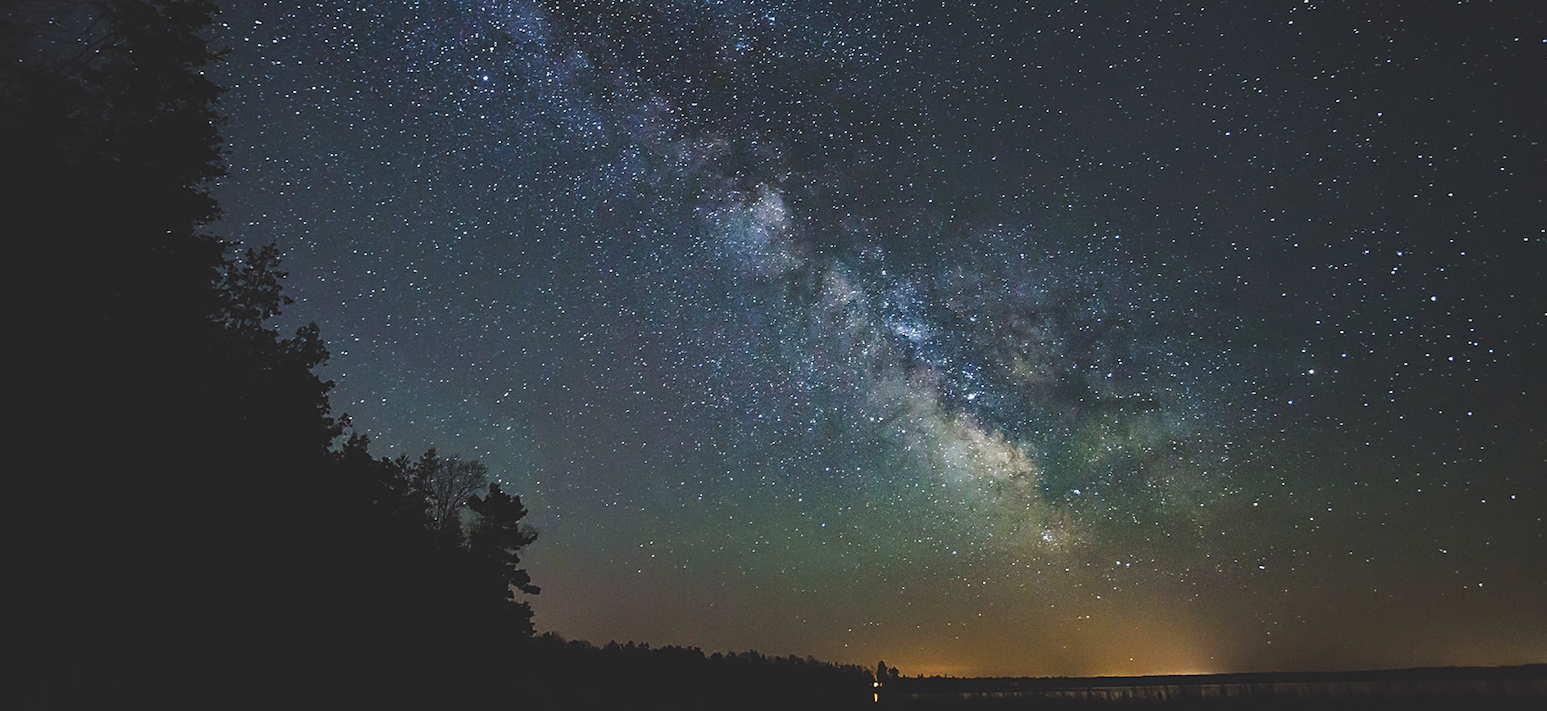 Six Stellar Holiday Jaunts
December day trips Up North
Don't have time for a full Christmas vacation? Or simply want to stay closer to home this holiday season? Gift yourself a mini getaway that won't max out your mileage or wreck your wallet.
Sit Down for a Sleigh Ride
When is it "lovely weather for a sleigh ride together," as the song suggests? Pretty much all throughout the Christmas holiday season! Head on out over the hills and through the woods at Cook Family Farm, where you'll enjoy a perfect 40-minute respite from this hectic time of the year, with Belgian horses leading the way as you take in the beautiful countryside scenery from underneath a comfortable blanket. At the end, you'll disembark at a picturesque cabin for a cup of hot cocoa and fresh-baked cookies, to head back to your holiday festivities rested and refreshed.
Your Destination: Cook Family Farm, 4282 Hayes Tower Road, Gaylord
When: Call the farm to book ahead — reservations are required.
Cost: $150 per ride (Each sleigh can hold 12-14 people.)
Info: (989) 731-1332 or cookfamilyfarm.com
Wonder at the Winter Solstice
Mark the moment when Earth arrives at midwinter by visiting the Dark Sky Park for this special event. The winter solstice — the shortest period of daylight and longest night all year — is an astronomical event surrounded by cultural ceremony and customs; you can learn more about it at the park's solstice program, during which you'll also get the opportunity to hand-roll beeswax candles and participate in a drum gathering. The Dark Sky Park is open 24 hours a day, 7 days a week, so you can even pop up to Mackinaw City for some food after the event, then drive back to the park for some night sky viewing.
Your Destination: The new Waterfront Event Center at the Headlands International Dark Sky Park, 15675 Headlands Road, Mackinaw City
When: December 21 starting at 4pm
Cost: $5
Info: (231) 348-1713 or midarkskypark.org
See Art with Santa
Did you know that Santa Claus is also something of an art aficionado? Pop in to the Crooked Tree Arts Center for a visit with the guy in the red suit — during which you can also enjoy complimentary coffee, cocoa, and cookies — and browse the galleries at CTAC to enjoy their current exhibits of artwork. Later in the week (if you didn't get all your gift requests sorted with Santa), stop back in to CTAC for the Artisans and Farmers Market, where in addition to the usual produce, you'll find an eclectic selection of hand-crafted pottery, textiles, and other gift items; shop alongside live entertainment for some of the most unique gifts you'll buy all season.
Your Destination: Crooked Tree Arts Center, 461 E. Mitchell St. Petoskey
When: Santa visits 4–6pm, Tuesday, December 19; the market will be open 10am–1pm Friday, December 22.
Cost: Free to see Santa; gift costs vary.
Info: (231) 347-4337 or crookedtree.org

Do Some Discovering
Set on 157 beautiful acres in Charlevoix County complete with forests, fields, and a pond, Raven Hill Discovery Center lets you step away from the ordinary and immerse yourself in a world of fascinating exhibits covering everything from nature, animals, and crafts to science and evolving techologies. Climb inside a kaleidoscope or check out a collection of old-fashioned tools; experience what life might've been like back in the day in Raven Hill's full-sized vintage schoolhouse; sign up for a class in printmaking or looming; and meet live animals including turtles and lizards.
Your Destination: Raven Hill Discovery Center, 4737 Fuller Road, East Jordan
When: December 22 to January 2 from noon to 4pm daily (closed Christmas Day and New Year's Day.) Open Saturdays and Sundays throughout the rest of the winter months.
Cost: $10
Info: (231) 536-3369 or miravenhill.org
Have a Musical Holiday
Classical music is a beautiful way to step out of the hustle and bustle of the season for an evening, and with this event being located right next to downtown Petoskey, it's easy to walk over to the Gaslight District for an afternoon of holiday strolling, a pleasant dinner, and then arrive at the pretty church for an evening of impressive music by the Great Lakes Chamber Orchestra. This year's annual holiday performance will include Handel's Messiah, which will also showcase a chorus and solo singers; plus additional music from J.S. Bach (Suite No. 1, BMV 1066) and Rutter (Carol of the Magi.)
Your Destination: Great Lakes Chamber Orchestra at the St. Francis Xavier Catholic Church
When: Concert starts at 7pm, December 15.
Cost: Reserved seating; tickets start at $25 for general admission (available at the website and at area chambers of commerce).
Info: glcorchestra.org or (231) 487-0010.
Tour a Candy Factory
Want to pretend you're Willy Wonka, or perhaps one of Santa's helpers getting all of the sweets ready for Christmas stockings worldwide? Then take a day trip to Kilwin's Chocolates in Petoskey; they offer fascinating tours of their chocolate factory, where you'll get to watch treats like chocolate truffles, caramel apples, and peanut brittles being made. You'll see the organized chaos that goes into creating Kilwin's confections, like the conveyor belt that "enrobes" the candy treats in liquid chocolate (look out, Augustus Gloop…) – and bonus! You get free candy samples at the end of the tour.
Your Destination: Kilwin's Chocolates, 1050 Bay View Road, Petoskey
When: Tours run Monday–Friday from 10am–4pm on the half hour.
Cost: free
Info: kilwins.com or (888) 454-5946.
Trending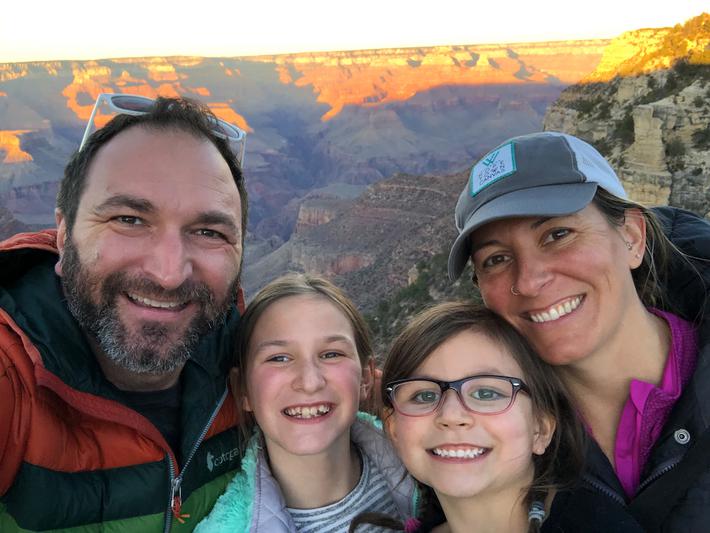 A Nine-month Family Vacation
Long before the pandemic, Joe and Christina Sanok had a plan. A dream, really: They wanted to take off with their kids and...
Read More >>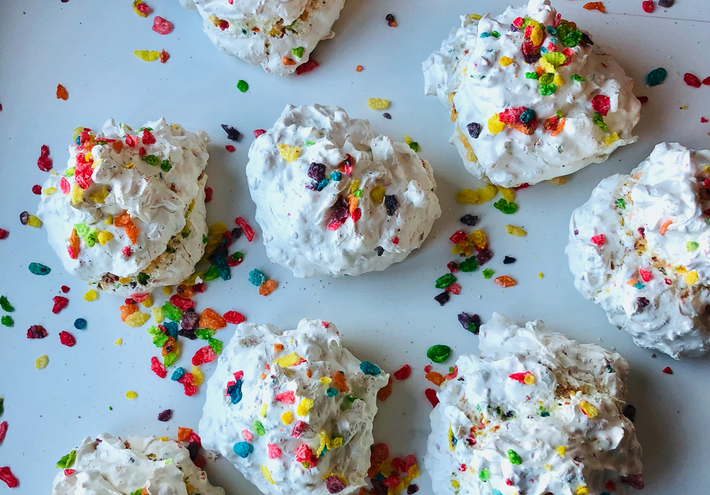 7 Batches Made in Heaven
Let's be honest: Picking the best cookies in northern Michigan is an impossible task. There are so many "right...
Read More >>
Respecting the River
Forever, the Grand Traverse Band of Ottawa and Chippewa Indians (GTB) has regarded the water — and the Boardman/Otta...
Read More >>
Not a Clue
Surely politicians wouldn't be so clueless that they'd lie about COVID-19 deaths or take a vacation during a statewide eme...
Read More >>
↑