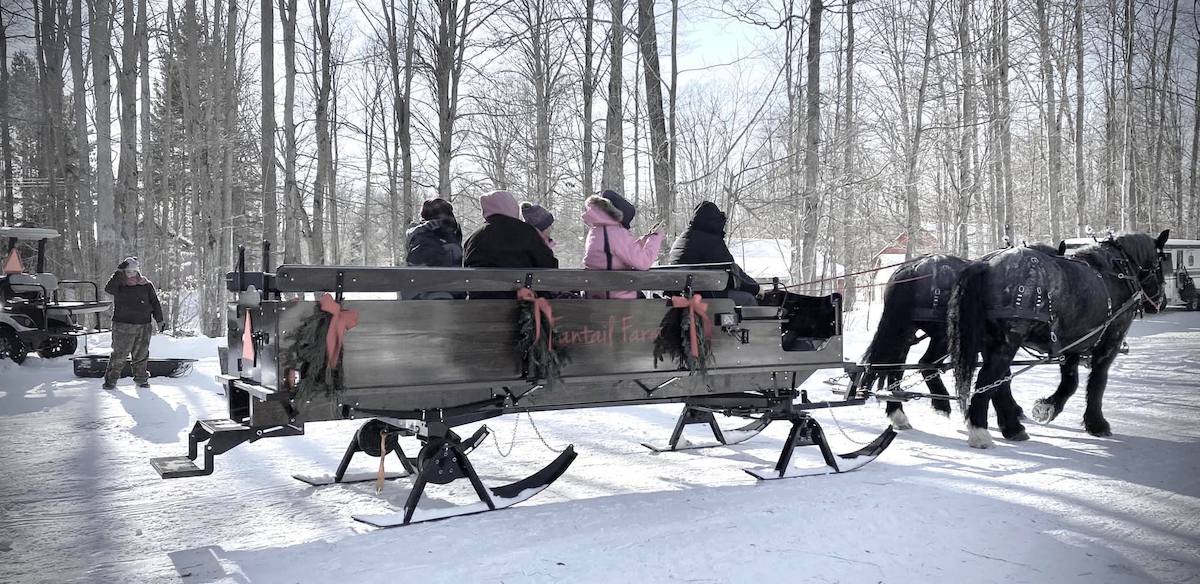 Sleigh Bells Ring: The Horses Know the Way at These NoMi Farms
The Cook Family Farm and Fantail Farms share their sleigh season stories
There's no sound that better represents the joy of the holiday season than the gentle, sweeping rhythm of sleigh bells keeping pace with hooves crunching snow.
It's this sound that Waneta Cook reminisces about this time of year. Growing up, wintertime was at its most magical during her visits to her grandparents' northern Michigan farm, where she loved to hop beside her grandfather in his horse-drawn sleigh and galavant through the glimmering cold.
Nowadays, Cook recreates the experience for all ages and abilities on her own farm in Gaylord, where she hosts rides for the public from December until the snow begins to melt away in early spring. "You're wrapped up with a blanket around you, singing Christmas carols, laughing, and it's a really special time," she says of the experience.
The Cook Family Farm
Her farm, which is run by Cook, her husband, Tom, and their 11 children, began three decades ago as just a small home surrounded by 10 acres of sandy, arid soil that had been devastated by fire around the turn of the twentieth century. Together, the couple worked to heal the land and build out their farm and storefront, which now boasts grass-fed and pasture-raised meat, farm fresh eggs, organic produce, and even homemade, all-natural soy candles with festive scents like "Christmas Past" and "Christmas Cookies."
But it's their Belgian draft horses who take center stage once the Thanksgiving rush of processing turkeys, baking pies, and ringing up glass bottles of fresh milk for mashed potatoes calms. From then until the unofficial start of spring, Cook says they run hundreds of rides between their three sleighs each season, with the pandemic only improving their numbers as Michiganders sought outdoor activities over the past couple of winters.
"It's grown every year," she says. "Last year we did 350 rides. This year, that's going to be higher based upon how many pre-ordered or pre-scheduled [rides] we already have."
At around $200 for a full sleigh ride (which fits up to 12 adults) this seasonal enterprise might seem like a lucrative side hustle, but it's not quite. When factoring in feeding, farrier service, health supplements, veterinary care, and training, which many horse owners pay a skilled trainer to do for them, the cost of owning just one horse can add up to thousands of dollars annually. Multiply that by the Cook family's nine or so horses (as Cook explains, the number fluctuates as her children marry and "inherit" more horses onto the property) and the overall profit from seasonal sleigh rides only comes out to around 20 percent of their farm's income.
Fantail Farm
Lucky for folks who are planning a horse drawn New Year's Eve proposal or a festive moms' night out, covering the cost of owning equines is the reason so many owners in the region are gearing up their horses with sleighs and bells as soon as the first snow falls.
As Susan Zenker of Fantail Farm says, "We decided to do this because we love our horses and we want to keep our horses in our lives. In order to do that, we needed to find a way to supplement their feed bills, and this seemed like a logical way to do it."
Similar to Cook, the income Zenker sees from hosting caroling families and cozy couples is dog eared for keeping her beloved herd well fed and cared for.
Located just about 10 minutes between Beulah's serene Crystal Lake views and the hustle and bustle of Thompsonville's Crystal Mountain, Fantail Farm sits on 120 sprawling acres, 90 of which are looped with wooded trails where Zenker and her husband host most of their seasonal rides which are led by teams of their American Brabant draft horses.
While the Fantail Farm herd can be seen pulling throughout the year, much of their business happens during the winter when people are looking for a way to embrace the cold and snow. "We can do eight [rides] in a day," Zenker explains.
That is, if northern Michigan's comically unpredictable weather cooperates. If the snow melts or the ground warms too much, it makes pulling the sleigh impossible, so she'll switch her horses over to wagons. When that happens, "We will lose, you know, 30 or 40 percent of our reservations if we don't have [enough snow] because…a wagon ride is not the same as a Christmas sleigh ride."
All About the Equines
Booking back-to-back rides isn't just a financial priority to horse owners looking to monetize their winter—it's also an important factor in keeping their naturally driven animals balanced during a time where horses and humans alike might struggle to get motivated.
"It's kind of like an athlete," Cook says. "These horses are worked all year so that they're in really, really good shape…to be able to work, and that's what they love to do."
However, both Cook and Zenker stress the importance of horse owners being cognizant of their herd's physical and mental well-being during a busy pulling season. "If they can only go out two times, then they only go out two times and then they get a rest and another team will take over," says Cook.
Zenker adds of her own crew, "We've got to where we know our horses really, really well and you know their personalities are all individual. They all have individual character, and you can tell who's having an off day and who's raring to go."
It's this innate range of emotions, as well as their gentle, calming dispositions, that make the horses on both farms such a draw for visitors to observe post-ride. On Fantail Farm, guests are treated to hot cocoa and welcomed into Zenker's greenery-adorned warming sheds for a view of her majestic animals roaming their snow dusted pasture. And while Cook offers her guests fresh baked sugar cookies and cocoa to enjoy around a campfire, she's especially excited to share the very sleigh bells, recently gifted to her by her uncle, that she used to enjoy on those rides with her grandfather, the lively jingle of which can now be heard keeping rhythm on her own farm.
Learn more at cookfamilyfarm.com and fantailfarmllc.com.
Trending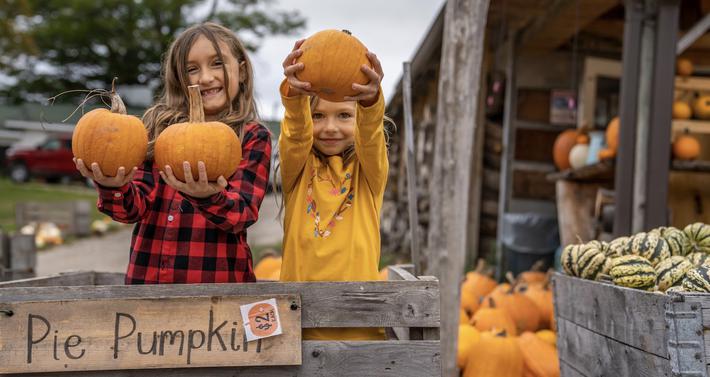 Seven Fall Festivals and Celebrations Around the North
If you ask us, it's impossible to beat the beauty of fall in northern Michigan. Vibrant-hued trees, glowing sunsets,...
Read More >>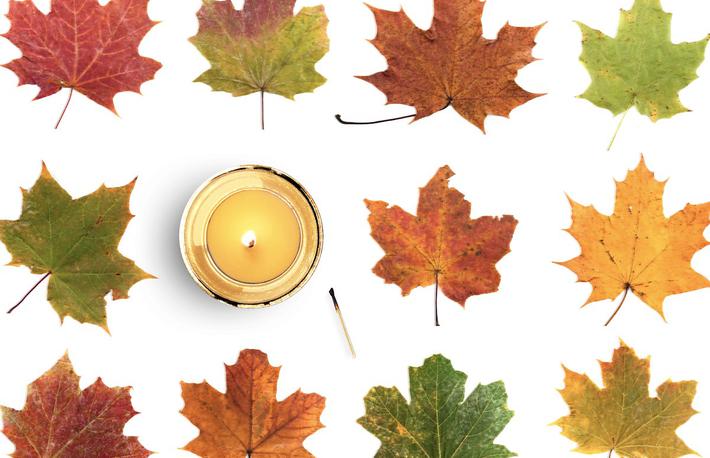 All the Scents of Fall
With the equinox behind us, it's time to go all in on autumn. Traverse City Candle Co. has done just that with their...
Read More >>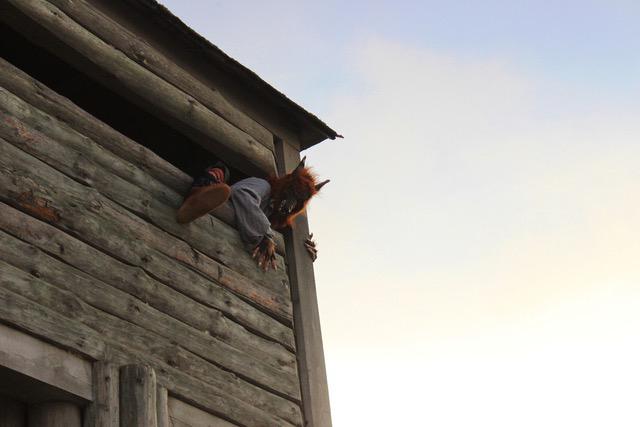 A Night at Fort Fright
This is not your typical haunted house or trail! Make your way through Fort Fright, an 18th-century fort and fur trading v...
Read More >>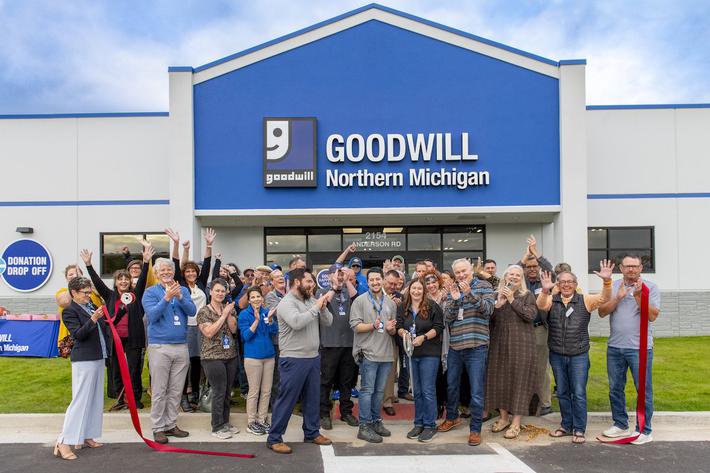 Goodwill Gets New Digs in Petoskey
This past week, Goodwill Northern Michigan opened a new Goodwill store in Petoskey at 2154 Anderson Rd., which replaces th...
Read More >>