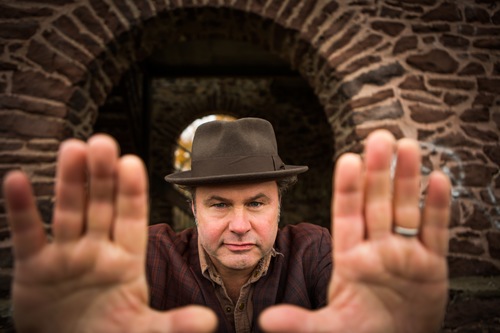 Small-town Summer Festival Guide
Some of the best only-Up-North fests coming yet this season.
Summer has arrived, and along with it, one of our favorite outdoor pastimes: hitting the unique local festivals that make a weekend Up North absolutely unforgettable. Whether you're looking to honor an old tradition or start a new one with your crew, here some of the best only-Up-North fests coming this season.

Blissfest Music Festival, July 12-14
Bliss
Perhaps the best known of all the folk music events in northern Michigan, Blissfest can be thought of as the granddaddy of them all, having welcomed such big names as Jeff Daniels, Loudon Wainwright III, Richie Havens, and Railroad Earth. The fest's 39th year is no exception. Alongside its usual monster roster of local, regional, and lesser-known national folk, bluegrass, and world-music acts, Blissfest is bringing in a quintet of impressive headliners: Amy Helm, Canned Heat, Sam Bush, Steve Poltz, and Martin Sexton. Pick up a weekend wristband, and you're in for three full days of tunes from hyper-talented artists, plus family friendly activities and events.
Don't Miss: The after-hours side of Blissfest. Attendees can reserve a camping spot to stay overnight on the festival farm site. It's like your own mini-Woodstock, but with easier access to food and water.
More Info: www.blissfestfestival.org
Summerfest, July 18-21
Indian River
Expect this quiet northern hamlet to shake off its lazy summer vibe in ways only a small northern town can manage. Summerfest kicks off with a lobster feast and beach bash in Marina Park on Thursday, where a host of beachfront events — sandcastle building, pool-noodle hockey, a Lego minifigure knockdown — get the fest started off right. The neighborhood feel of the event continues on Friday with an ice cream social, rubber duck race, cruise night, and live music from Mike Ridley. Saturday features the fest's 39th Annual Craft Show, plus more cars and music in the evening.
Don't Miss: The Three-legged Race/Water Transfer relay, July 18, is pure liquid chaos and fun for the whole family.
More Info: www.irchamber.com
Venetian Festival, July 20–27
Charlevoix
A full week of festive fun takes over Charlevoix in mid-summer every year. Kicking off on Saturday, July 20, the 89thVenetian fest begins big, with the Aquapalooza Beach and Boating Party (giant floaties welcome; Zion Lion will bring the jams). Sporting activities from pickleball to cottage croquet, golf, tennis, and foot races continue throughout the week, as does Arnold Carnival's rides and games and a plethora of food concessions. Live music is part of the fun via the Venetian Rhythms concerts series, featuring such acts as Mitch Ryder, Union Guns, and the Up North Big Band, and don't forget to snag your year-branded Venetian merchandise to commemorate the occasion.
Don't Miss:The final Saturday — July 27 — brings the famed Lighted Boat Parade — the Round Lake event around which the whole event revolves and a nighttime treat for average folks and photographers.
More Info: www.venetianfestival.com
Antique Flywheelers Show, July 25-28
Boyne Falls
Back in 1988, a couple dozen vintage-engine enthusiasts gathered together to make Larry Matthew's dream of an engine show and "preserving the past for future generations" a reality. Since then, this festival homage to the days when life used to rumble by much more slowly has drawn in gearhead fans of everything from small engines to large farm engines, chainsaws, buzz saws, cultivators, and other fun and interesting historical examples of vintage power and progress. Woodworkers, blacksmiths, rope-makers, and an old-school barbers are also on-site for even more live-action experiences.
Don't Miss:The "Tractor Safari," held at the end of each night (7pm, excluding Sunday), which features a remarkable lineup of vintage machinery in action.
More Info: www.walloonlakeflywheelers.com
Rendezvous in Mackinaw/18th Century Trade Fair, Aug. 1–4
Mackinaw City
Experience the North's answer to (and 200-year-accelaration past) downstate's Renaissance Fair, and treat yourself to a look at area merchants of the 18th and 19th centuries selling clothing, accessories, and crafts of the time. As you wander through the trade fair market area, you'll also be able to see demonstrations of such vintage trades and frontier skills as cooking, musket-firing, knife-throwing, and more. The event aims to be an authentic depiction of how Native American, American, English, and French people coexisted in encampments as the Straits became settled.
Don't Miss: Keep an eye out — you might be caught unaware as a "skirmish" breaks out in the encampment!
More Info: www.mackinawchamber.com

Polish Festival, Aug. 1–4
Boyne Falls
Boyne Falls' Polish Festival, which pays homage to local heritage through a series of fun, family-friendly events and activities, is hitting 45 years of festival history this year. And no wonder: At this Polish party, you'll find a carnival, a mud run, a car show, and of course the famous Polka Tent stuffed with a full roster of music (primarily polka tunes, but with a little rock and oldies thrown in for good measure). There will be plenty of Polish (and other) foodstuffs, too, plus you can say hello to the 2019 Boyne Falls Polish Festival Royalty: Honored Citizens Patricia West and Dorris Danbert, Grand Marshals Mike and Marilyn Seeyle, Little Miss Alyssa Reynolds, and Little Mister John Matelski.
Don't Miss:Some exceptionally talented Gwiazda Dancers from the Polish Roman Catholic Union of America, a talented cross-section of polka dancers/performers from Metro Detroit's "Polonia."
More Info: www.boynefallspolishfestival.com
Riverfest, Aug. 8–11
Alanson
Organized by the Village of Alanson to celebrate its small but welcoming community — and river and new Sanctuary Island (reached by a small hand-propelled ferry!) — Riverfest is a festival destination for the entire family. Teens get first dibs on the fun on Thursday with a teen dance in the entertainment tent while the younger set can enjoy a movie in the park. Friday kicks off the start of the Arts Crafts and Antiques Flea Market (Friday-Sunday), while Saturday is Family Riverfest Day, featuring candy bar bingo, a carnival, and the annual frog-jumping contest. The fest wraps up on Sunday with a noon concert from the Petoskey Steel Drum Band.
Don't Miss: For $1,you can adopt a brightly colored, numbered plastic duck to race in the big Crooked River Duck Race. The fun starts floating 2pm Sunday at the town's Swing Bridge.
More Info: www.alansonriverfest.com

Ironworkers Festival. Aug. 9–11
Mackinaw City
Held each summer on the shores of the Straits overlooking the Mackinac Bridge — an appropriate location considering the gentlemen who worked on that very bridge are the focus of the event — the Ironworkers Festival gives guests an inside look at these complex and often dangerous jobs. The fest is open to all, although only ironworkers can compete in the events, which include knot tying, a rivet toss, a spud throw, and the World Championship column climb, plus a series of "old-timer" events for retired ironworkers. Throw in some live music and refreshments, and it's a great change-of-pace festival.
Don't Miss:Want to step into an ironworker's shoes? (Well, sort of …) Check out the vendor booths on-site, which offer authentic tools and boots for sale.
More Info: www.mackinawchamber.com

Odawa Homecoming, Aug. 10–11
Petoskey
Bursting with drumming, singing, beautiful regalia, and a wealth of cultural traditions and information, the Odawa Homecoming event celebrates the Native American Odawa people of northern Michigan and beyond, and offers countless beautiful ways of introducing others to their culture. Saturday begins with the spectacle of the Grand Entry, followed by a full day's worth of music, food, and the crowning of Miss Odawa Nation and Junior Miss Odawa Nation. Sunday features a similar events schedule; both days feature opportunities to observe, participate, and meet the dancers and musicians. New upgrades to the Pow Wow grounds will make this year's event even more special.
Don't Miss: The Group Hand Drum contest on Saturday, an energetic celebration of rhythm and skill.
More Info: www.odawahomecoming.weebly.com
Petoskey Festival on the Bay, Aug.15-17
Petoskey
This classic waterfront event serves to draw people to Petoskey's downtown park on the shores of Little Traverse Bay, where a wide selection of summer activities are staged over the weekend. Popular favorite stops include The Big Art Show, cornhole and volleyball tournaments, and a busy midway of food vendors (roasted corn, brats, Native American fry bread, pizza, tacos) plus event and product vendors. Music is a huge part of the fest, with a daytime stage on the midway, plus two stages — an indie music stage on Saturday, and one in the entertainment tent all three nights. Expect to hear performances from the Petoskey Steel Drum Band, the Pine River Jazz Band, headliner Detroit Soul Revue, and many others.
Don't Miss: The Cardboard Boat Race, a zany regatta of unstable proportions in which each cardboard vessel gets an equal chance to sink or float.
More Info: www.petoskeyfestival.com

Trending
Moving Dirt And Stone
This year is taking a toll on me. I'm more sluggish. It's harder to get out of bed each morning. I have muscle pain that I...
Read More >>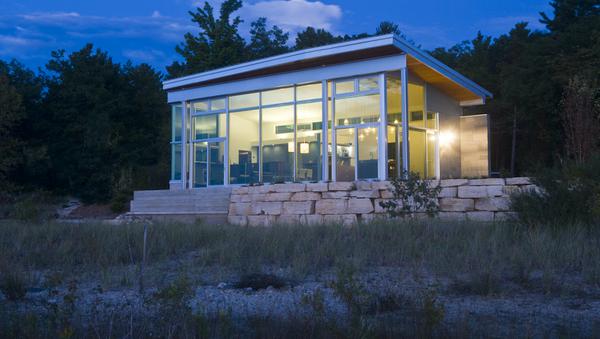 Northern Michigan Modern
From rustic log cabins to Victorian-style homes all the way to more traditional suburban-like developments, northern Michi...
Read More >>
Warts And All
Project 1619, a product of New York Times Magazine writers, is a potential public school curriculum that attempts to redef...
Read More >>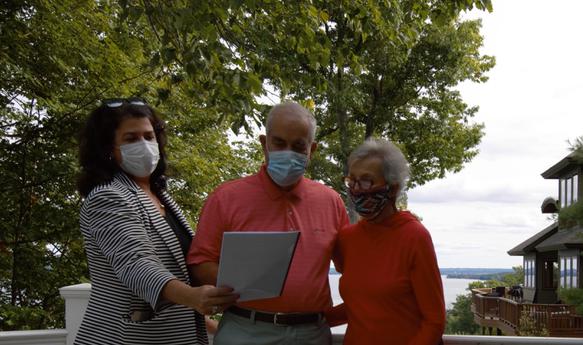 Pandemic Brings Even More Heat To A White-Hot Real Estate Market
There's a mad dash going on in real estate: companies bailing on their massive corporate office buildings, families ...
Read More >>
↑