Sober St. Patty's
Irish-inspired events for bar-averse folks and families  
You don't need to be Irish to enjoy St. Patrick's Day, and despite what the North's many packed pubs and bars indicate each year, there are other ways to celebrate the holiday without guzzling a gallon of green beer. Here are our picks for getting in the Irish spirit before and on St. Pat's:

Pre-Patty Party
First up, get a little pre-Patty warmup in with Kennedy's Kitchen, performing at the Bay Theatre in Suttons Bay March 10. The sextet hails from that bastion of Celtic music, South Bend, Indiana. Its music is rooted in traditional Irish jigs, reels, hornpipes, aires, recitations, stories, and songs, with the band's own compositions as well. Expect to hear fiddle, flutes, whistles, mandolin, bouzouki, guitar, tenor banjo, harmonica, bodhran, bass — and they love to sing. Tickets for the 4pm show are $25 at the door. www.baytheatre.com.

More Celtic music fun: The Outside Track performs at 7pm at Sleder's March 12 and at 7:30 at the Garden Theater in Frankfort March 13. Winners of "Best Group" in the Live Ireland awards and the Tradition In Review awards, The Outside Track also won the German Radio Critics Prize for its album Flash Company. Live Ireland has named The Outside Track "Among the top bands in the world."

Of course, for audiences, it's not about awards, it's about the music. The four-female, single-male quintet blends the sounds of fiddle, accordion, harp, guitar, flute, whistle, step-dance, and vocals into a Celtic stew of music, song and dance. Band members hail from Scotland, Ireland, and Cape Breton, united by a love of traditional music and a commitment to creating new music. Tickets for both shows are $20 in advance and $25 at the door. www.sleders.com and www.frankfortgardentheater.com.

On-Holiday Canadian Celtic
But wait, there's more: The Steel City Rovers perform on St. Paddy's Day its own self, with a 5pm concert March 17 at Sleder's. While admittedly a Celtic band, the Canadian group also incorporates bluegrass, folk and country strains into its music. The band members perform on meticulously crafted replicas of historic instruments. Active as educators as well, the group frequently gives workshops and master classes, even performs with symphonies. Tickets are $20 in advance, $25 at the door.

Run Leprechaun, Run!
The 9th annual Fifth Third Bank Leapin' Leprechaun 5K foot race launches 9am Saturday, March 16, from Traverse City's Warehouse District. Proceeds go to the Munson Healthcare Foundation in support of the new Family Birth and Children's Center.There are prizes for best Irish costume, a complimentary beverage and music following at Kilkenny's Irish Public House, courtesy of the Wild Sullys, Song of the Lakes, and Blue Footed Booby.

Arts & Edibles
Go north to Boyne City, where the Charlevoix Creatives Collective and the Boyne River Inn are hosting a weekend celebration. The fun begins Friday, March 15 with an opportunity to color a Celtic knot design. Take selfies at the photo station — costumes welcome — and stay until 6:30pm to hear a live podcast with (we're not making this up, The Fat Irish Nerd & Friends). Saturday opens the Soda Bread Contest, with the winner named Sunday. More music? Yep, with the Hidden Valley Irish Band. Sunday will feature more music, poems, stories, and of course Irish food and drink. Free admission. Search Charlevoix Creatives Collective on Facebook.

An Irish Dinner Party
The Ramsdell's Irish Night Festival in Manistee Friday, March 15, will be part food, part music, and all fun. Doors open at 6pm, and then Chef Brian Kissel from the Manistee National will prepare an authentic Irish meal. The Conservatory of Dance Manistee performs at 6:30, and at 7pm, An Dro — a band of "eclectic instrumentalists — takes the stage in the theatre. The dancers return at 8:15, followed by the Moxie Strings. Both bands are string duos often augmented by percussion, which blend everything from Celtic and folk to Arabic and African sounds. Tickets are available at www.MyNorthTickets.com.

Outdoors, Silly-Style
More the outdoors type? Not a problem. Celebrate your St. Patrick's Day weekend Shanty Creek-style, with the soon-to-be-world-famous Cardboard Classic on Saturday, March 16. Sleds must be made out of cardboard, tape, and glue — and nothing else. Cardboard Classic prizes will be awarded for best design, best use of the Shanty Creek logo, and fastest sled. There's tons of other activities for kids and families, too: face-painting, crafts, shamrock-cookie decorating, a frozen fish toss, silly slalom, and shovel races.

Kayak the Slopes
Oh, so you like your St. Pat's festivities on the slopes? No problem. At Crystal Mountain it's Celts & Kayaks on the 17th. From 9am to 4pm you can enter thePot of Gold Challenge — best guess wins thePot of Gold. And while you look for the leaping leprechaun on the hill, you can get readyfor the kayak race (equipment provided), where racers will compete in waves. (Of course.) Following that is the Slush Cup, ski or ride through a giant pit of icy slush.

Parade Party
Finally, everybody loves a parade. And the 19th annual Gaylord St. Patrick's Day parade, which wends its way through downtown on Saturday, is one of the best. Parade marshal is Joe Somerville, a fixture at Gaylord Middle School for the past 26 years, and one of the founding members of the Ancient Order Of Hibernians.
Trending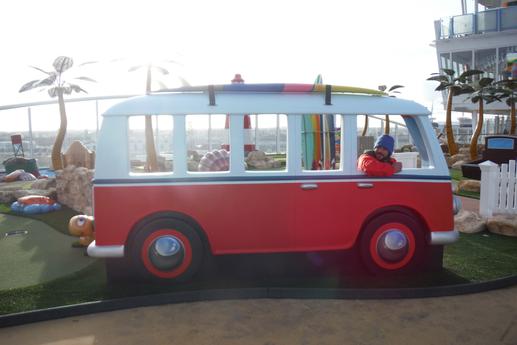 Not just a job — an adventure
No matter the work, fulfillment is about the enjoyment, the challenge, and the satisfaction of a job done well. That&rsquo...
Read More >>
Are You a COVID Snob?
It can be satisfying to judge other people. It gives us a sense of control. We don't feel so helpless when w...
Read More >>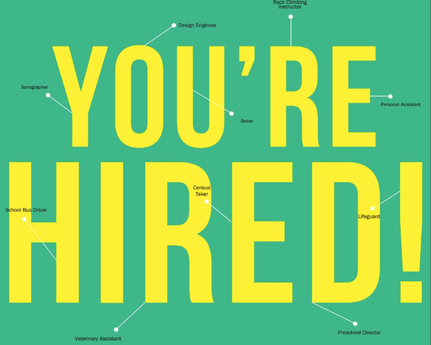 Jobs Across the Region
HagertyTraverse CityArt Director and ManagerHagerty, the leading provider of classic car insurance, valuation tools, and r...
Read More >>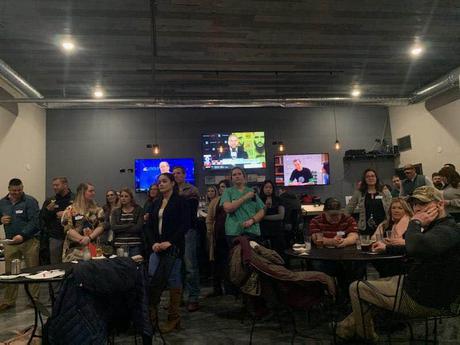 Building Bonds and Climbing the Ladder — Even When the World is Closed
No matter the field, career growth is challenging. For younger professionals without the benefit of decades of exp...
Read More >>
↑