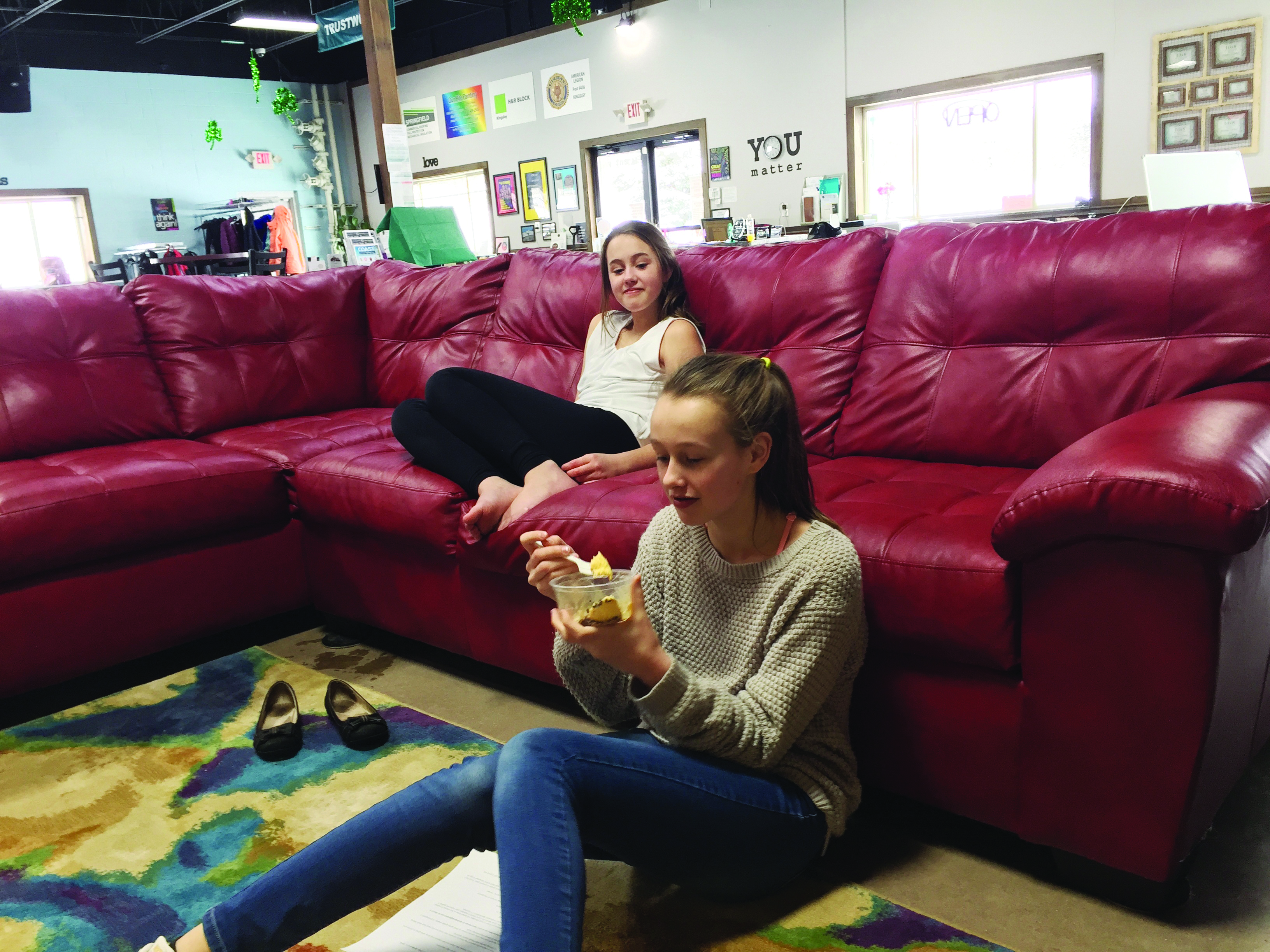 Solid as a Rock
How The Rock in Kingsley is working to change kids' after-school experience — and more.
Diane Walton is the founder and director of The Rock, a youth center in Kingsley. She seems to be everywhere at once. She's checking kids in, tidying up pillows on couches, and preparing dinner in the center's commercial kitchen, all while keeping an ever-watchful eye on her charges: Kingsley's sixth through 12th graders. Walton has invested significant time and money into this facility since its opening in January 2010, but what's most remarkable is her dedication to her cause. She's looking to the future: "Our natural resource is our kids," she says — though things aren't exactly looking good for teens in the United States.

In October 2018, the Pew Research Center released a reportstating that one in five teens can't finish their homework because they don't have access to high-speed internet at home. Between 2006 and 2016, the teen suicide rate in the United States almost doubled, and according to the CDC, 22.8 percent of high schoolers in Michigan reported being bullied on school property. More than a third have tried cigarettes. Almost two-thirds have tried alcohol. The Rock seeks to provide a respite from these statistics, and a safe, monitored alternative for working parents so their children don't come home to an empty house. That said, everyone is welcome.

The kids start trickling in right after school and can stay until 6:30 p.m. Snacks are available for purchase— bagels and cream cheese, cookies, and drinks. But, in an effort to make more healthful choices, The Rock no longer serves soft drinks. There's also a free dinner on Wednesdays and a computer lab where kids can do homework.

"The food's very good here," says 12-year-old Mia Clair. She and three friends, Patrick Bartelmay, Trenton Peacock, and William Pelloski, all 12, are perched around a high-top table doing their math homework. Some of the boys have already gone to grab their after-school meal of of hot dogs and chips from the Snack Shack.

Each started coming to The Rock about two years ago, when they were in sixth grade. All of their parents work full-time, and they like heading here after school because it's a place where they can hang out with their friends without having to worry their parents. Peacock says that it's the kind of place where the seasoned kids will make a point to find the new kids and show them around. "My parents feel like they're sending me to a safe awesome place where I can hang out with my friends," he says.

The Rock also serves as a center for community programming. On Friday mornings, a group of seniors gathers around four or five card tables and battle it out over a game of euchre. There's a Bible study that meets on Tuesdays from 4pm to 5pm. It's hosted self-defense classes and the high school football team's playoff-selection party. It's also an official American Red Cross emergency shelter for the area and the site of a local Alcoholics Anonymous meeting.

Walton and her team at The Rock have successfully established themselves as an integral part of the Kingsley community. While there's always been fear that the center might run out of funding, or that the volunteers who make the programming possible will suddenly disappear, The Rock has proved to have remarkable staying power.

In fact, multiple organizations have come to Walton to ask advice on how they might start or sustain a non-profit teen center. Two years ago, Rebekah and Gerald TenBrink in Suttons Bay started their program, LIFT, an after-school program for youth that operates in the basement of Friendship Community Center in Suttons Bay.

"She was so warm and welcoming and gave us some incredible feedback — didn't hold anything back, which was really fantastic," says TenBrink.

Walton's advice? You have to be in it for the long haul, know your community — she's adamant that what works at The Rock might not work outside of Kingsley — and always "surround yourself with good people."

The Depot in East Jordan, which opened in January 2017, also reached out for advice. Administrative Director Pete Elliott remembers originally not wanting to have video and computer games at The Depot, but Walton showed him that kids playing video games together don't typically stare silently at the screen; they are often extremely interactive. She also shared practical advice like how to implement a security system and setting time limits on certain activities — like video games. Kids "They [teens] know the people there care about them. That it's a safe place," says Elliott.

Walton also makes an effort to stay in touch with local community groups, schools, and churches so that they can all work together.

"Not only do they provide some cool stuff for our youth," says Kingsley High School Principal Mike Moran, it's also "a community gathering place and resource. In the last month we had a mental health training program for adults in the area."

After two Kingsley students committed suicide — one in June, and another in September — The Rock hosted a program about recognizing teens in crisis; staff from both the middle and high schools attended. Following the most recent tragedy, in which Kingsley's Shealynn Pobuda, 14, died by suicide in February, Walton and volunteer counselors from Munson Hospice put together a community listening forum in which youth and adults were encouraged to share their thoughts and feelings, filled out surveys about next steps, took part in an art therapy project and a memorial candle-lighting ceremony. Afterward, participants received copies of the book "Hold On To Your Kids." The event, says Walton, was a successful first step toward future efforts, perhaps a discussion about the book, learning opportunities, and more youth mental-health crisis training.

Despite the complexities of teen life these days, Walton's mission remains simple: She wants kids to be safe. She wants to teach kids how to be good people. She wants them to remain honest and participate in their communities. And most importantly, she wants to teach them how to help themselves so that they believe in themselves and never doubt their value in this world.

"If you have knowledge on how to put air in your tire then you don't have to take your car to the garage. It's just grassroots stuff. It's not rocket science. It's everyday living stuff." And it matters.

Learn more about The Rock at www.therockofkinglsey.com and keep up on its current events by searching The Rock of Kingsley Youth Center on Facebook.

Wish List
Founder Diane Walton says The Rock "strives to be a positive influence in the lives of all who enter." To reach its goal, volunteers and donations are key. If you're interested in donating any of the items on The Rock's wish list, please email diane@therockofkingsley.com or call 231-263-7000. Prefer to give cash? There's a Donate button at the top of The Rock of Kingsley Youth Center Facebook page.

High tables and barstools
Blackout window shades
Gas grill
Travel-size deodorant
Toilet paper
Quart and gallon Ziploc freezer bags
39-gallon trash bags
Soft Scrub
Glass cleaner
Lysol disinfecting cleaner and spray
Black & color Sharpie markers
Sketch pads or paper
81⁄2 x 11′′ copy paper (assorted bright colors)
Double-sided 3M mounting tape
Stamps (letter and postcard)
Index cards
Double-sided Scotch tape
81⁄2 x 11′′ card stock (assorted colors) Post-It Notes (assorted sizes)
Pencils
HP Printer Toner (305A Black, Yellow, Magenta, Cyan)
Birthday, thank you, get well cards
Trending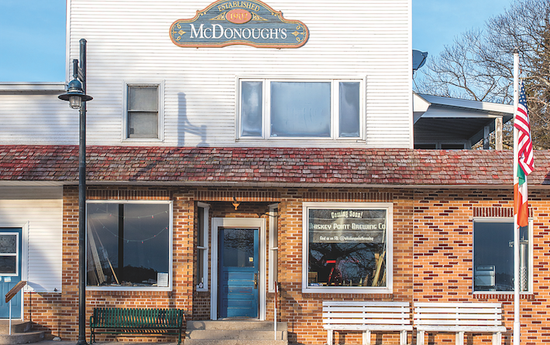 Welcome to Michigan's Most Remote Brewery
After years of planning and honing his beer-making skills, this spring, Patrick McGinnity plans to open Beaver Island&rsqu...
Read More >>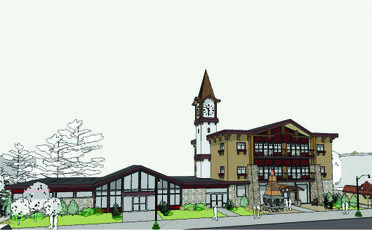 Gaylord: A boomtown Up North
Gaylord native Gary Scott had moved to Indiana, where he and some partners started a business to invest in distressed prop...
Read More >>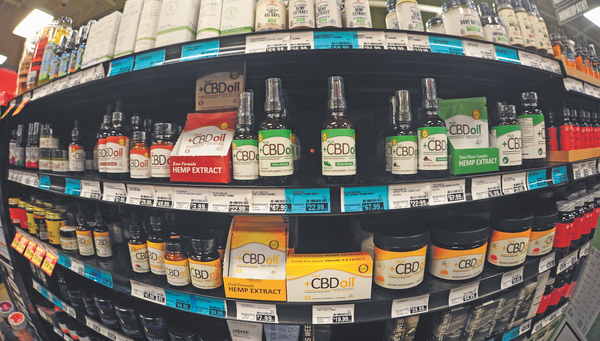 CBD Laws: Dazed and Confused
The sign outside of Family Video in Kalkaska lets drivers know the store has more than just movies. The sign reads: &...
Read More >>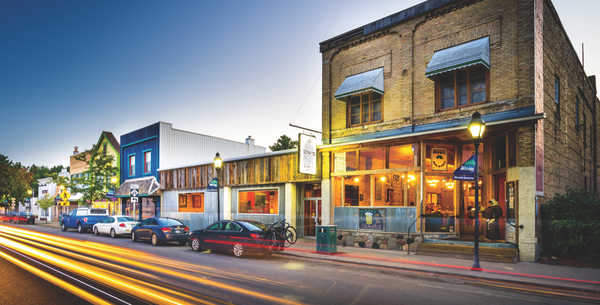 Small Up North Towns on the Rise
Spotlight on Bellaire (pictured)Seems Traverse City isn't the only place in the region making those "Best...
Read More >>
↑