Spring Break Getaways and Activities in NoMi
No passport, airfare, or wristband necessary
Northern Michigan may not be the tropical spring break location we all dream of, but that doesn't mean it's without its fair share of getaways and entertainment options. In fact, springtime is usually a great way to experience places (or stays) you've had on your list for a while, as the crowds are gone, rates are lower, and things are just starting to pick back up after a long winter.
So cozy up in a treehouse, treat yourself to a spa getaway, or unwind in a yurt—there are plenty of ways to make the most of your Northern Michigan spring break.
An Arboreal View for the Adventurers
Tree House Ridge
Many of us harbored the childhood fantasy of spending the weekend in a tree house, and now visitors of Tree House Ridge in Thompsonville can do so (and do it comfortably).
Father and son duo Fred and Jess Knoll completed construction of the first tree house in 2021 "after realizing they possessed the skills to create a Treehouse Masters-style of building on their own property," Ashlee Knoll, Jess' wife, says, referring to the Animal Planet TV show that featured jaw-dropping homes in the trees.
A second structure followed, and the two tree houses on the ridge now boast air conditioning and heating, laundry units, restrooms, fireplaces, kitchenettes, large balconies, and handicap accessibility. The surrounding environment is incredibly peaceful, with stately oaks and nearby access to hiking, biking, golf, and more at Crystal Mountain Resort. "It's so quiet there, you can hear the birds and really enjoy nature. It's very relaxing and refreshing to step away from things for a bit," Ashlee says.
The treehouses are great for families looking to get away, groups of friends seeking a unique weekend trip together, and couples hoping for a quiet weekend to reconnect. Each unit can sleep four people comfortably, with two queen beds, plus the option for an additional guest or child on a loveseat. The starting rate for a night in one of the treehouses is $275. Visit treehouseridgemi.com to book.
A Step Back in Time for the History Lovers
Bay View Inn Petoskey
The Bay View Inn, part of the Stafford's family of properties, is a historic hotel that continues to serve visitors and locals alike. The building that houses the inn was originally built as a home in 1886 by John Wesly Howard, expanding and changing names over the years—it adopted its current name in 1935—but continuing to serve as a summer destination. Today it remains the oldest "summer hotel" north of Grand Rapids.
The Victorian country inn has been lovingly kept and restored over the years, retaining its glamor from the late 19th century. The stately home is just north of Petoskey, where guests can soak in the vast tranquility of Lake Michigan's Little Traverse Bay, enjoy the local shops and restaurants downtown, or explore the wineries, trails, and nature preserves in the area.
For $289, the Bay View Inn offers a spring break special that includes a two-night stay, daily breakfast, and $40 towards a Stafford's restaurant. Visitors can also opt for add-on packages to make their stay more special or to commemorate a celebratory getaway, such as the Romance Package with a bouquet of flowers, bottle of bubbly, and chocolate-covered strawberries or the Wine Lovers Package with a bottle of wine and cheese tray. Head to thebayviewinn.com/lodging-packages for more details.
A Spa Staycation for the Luxury Travelers
Grand Traverse Resort and Spa
Looking for a way to unwind during your spring vacation? For those in need of a little springtime self-care, Spa Grand Traverse is running a series of spring specials intended to rejuvenate and refresh the body. First up are the Spring Spa Days, which run from March 26 to April 9. Choose from a 50-minute facial, massage, or mani/pedi for just $69 plus tip.
Then there are seasonal specials, which include a rain shower ritual, sugar and salt scrub, tropical superfoods facial, and a citrus and chamomile massage. And that's all in addition to an extensive spa menu that treats guests head to toe. Whether you opt to get those feet flip-flop ready or give your skin a little TLC, you'll leave feeling better than when you came in.
If you want to make a getaway out of your spa day, Grand Traverse Resort and Spa is running a spring break special, offering rooms starting at $169 per night (with a two-night minimum) and giving guests $100 of resort credit to use during their stay. The resort campus has plenty to keep guests of all ages occupied: an indoor playground and pool for the kids, hot tubs, tennis courts, shops, an entertainment center, large fitness facility, and several restaurants. They're also in the midst of a $10 million renovation of the hotel side of the property (not the 17-story tower), so you could be the first to stay in a brand-new room. Book at grandtraverseresort.com.
A Retreat for the Outdoorsy Types
The Yurt at Spruce Hill
Nature isn't difficult to come by in Northern Michigan, but fully immersing yourself in the beauty of the area is easy to do in style and comfort at the Yurt at Spruce Hill.
This cozy space is crafted with newly finished wood and features amenities including a wood stove and large skylight. The yurt is set on Spruce Hill Farm on the Leelanau Peninsula, where guests can mingle with some of the local residents, including chickens, ducks, goats, dogs, cats, and even a horse who enjoys attention from people. You'll also have an ideal home base to explore the Leelanau area, whether that's sipping local wines and ciders or hiking some of the stunning natural areas.
Visitors have access to private hiking trails on the farm property that offer a great way to get outside without needing to hop in the car. If the weather permits, a fire pit, outdoor kitchen, and picnic table are available outside for guest use. (An indoor kitchenette provides ample materials for whipping up something to eat in the yurt, too.) Rates start at $136 nightly, offering an inexpensive way to try something new. Learn more about the yurt and the farm at facebook.com/sprucehilldairy.
A Family Outing for the Kids
Local Scavenger Hunts and Free Movies
If you're looking for something to keep the little hands and minds of your kids busy, Traverse City Tourism has created a Northern Michigan Scavenger Hunt Pass that's the perfect project for the break. You and the kids can explore lighthouses, tunnels, murals, trails, parks, and more, earning points along the way for each location or activity you check off, which can be redeemed for a free slice of pie at the Grand Traverse Pie Company. Download the pass here: traversecity.com/things-to-do/kids-activities/scavenger-hunt.
Just need the kiddos to sit still for a few hours? The State Theatre offers free movies throughout the week of March 24-30, the lineup for which is be posted to their website at stateandbijou.org. The Vogue Theatre in Manistee also has a few free movie showings that week, though tickets are limited to six per group on a first-come, first-served basis. Tickets are available in person starting 24 hours before the showtimes, which can be found on their website, voguetheatremanistee.org/spring-break.
Trending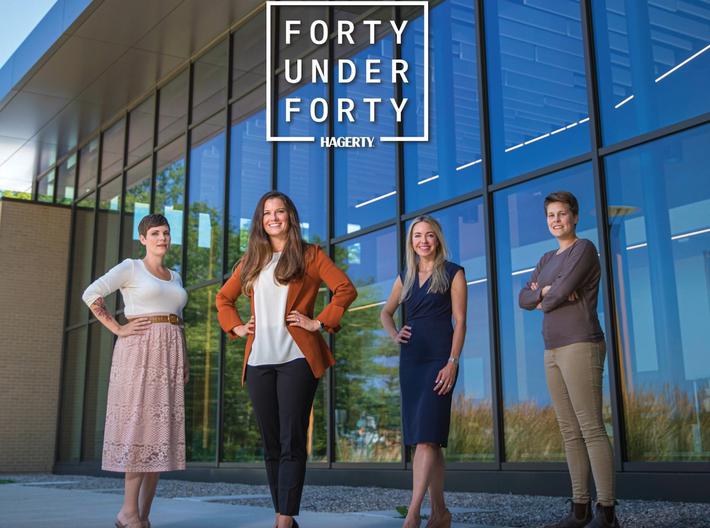 Nominations Now Open for the Hagerty/TCBN 40Under40
For 17 years, the Traverse City Business News, sister publication to Northern Express, has been celebrating the young move...
Read More >>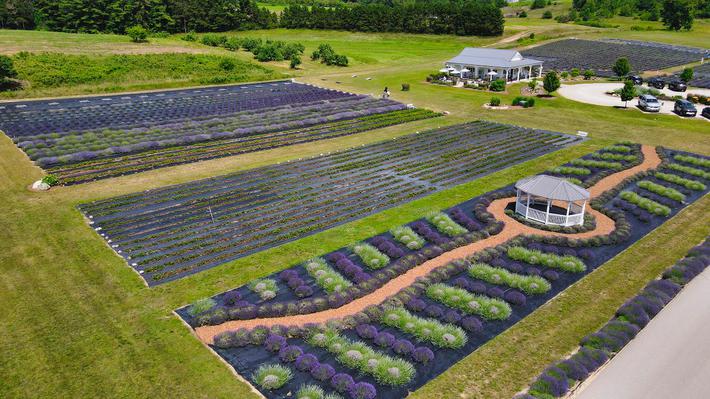 A Secret Garden
Sshh! This one is for your eyes only. The Secret Garden at Brys Estate has opened for the season, and it's time to c...
Read More >>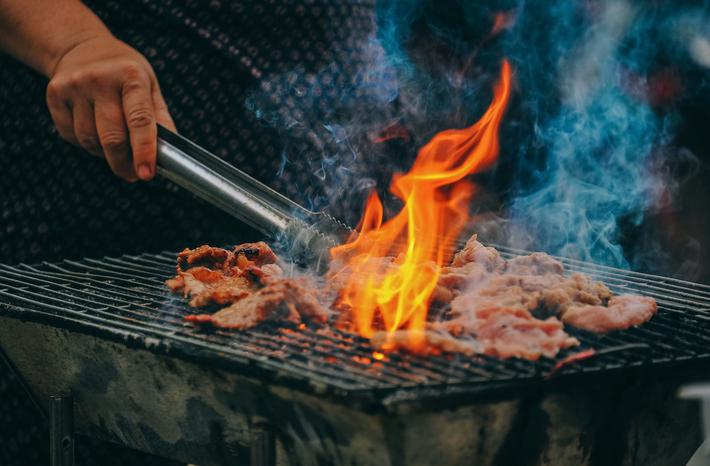 What's Cooking at Shady Lane
Celebrate your dad at Shady Lane Cellars' Father's Day Cookout. Offering a brat and Gruner Veltliner pairing f...
Read More >>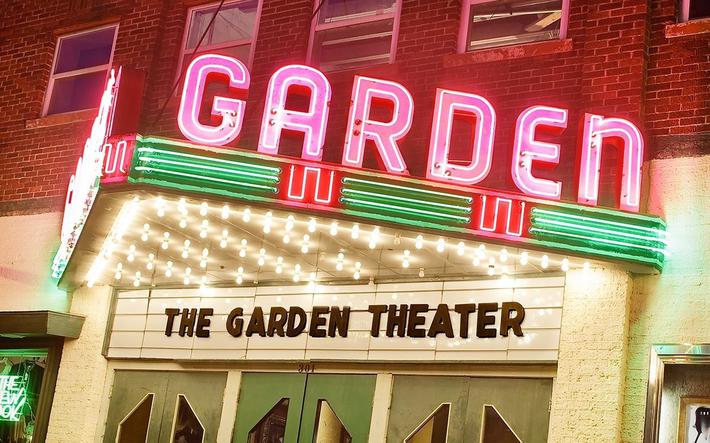 48 Hours in Frankfort
Roll the cameras—the Frankfort48 Film Contest is full of action this weekend! The contest is the trial grounds for t...
Read More >>