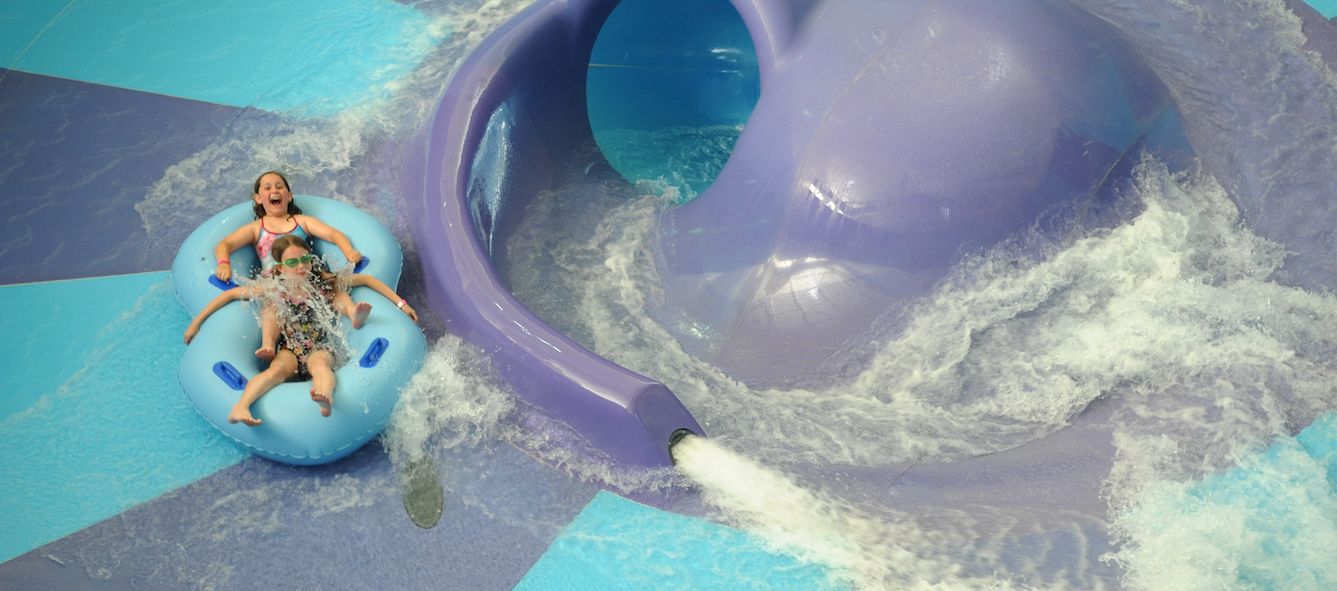 Staycation Time!
Free, cheap, and discounted fun for us locals left behind
A lot of local families are counting down the days until they can jet off to somewhere warm. Not one of 'em? We feel your pain.
If you're sticking around for spring break, there's a good chance you'll be stuck with gray skies and cold temps, but there's no reason you need to endure a cacophony of kids whining about being bored — or go broke trying to keep 'em entertained.

From free movies to special hotel rates, there are plenty of things to do around northern Michigan between Friday, March 23 and Sunday, April 1. Below, we've compiled some of best:
Catch a Free Movie
In 2009, Traverse City's State Theatre started offering a week's worth of free movies for Up North spring breakers. The tradition continues for its 10th year in 2018, with themes like Dreamers Friday, Oscar People's Choice Saturday, Oscar Academy's Choice Sunday, Find Your People Monday, School's In Tuesday, School's Out Wednesday, and Adventure Thursday.
There are 36 different free films on the docket for the week, including La La Land, Wonder Woman, Get Out, Guardians of the Galaxy Vol. 2, Baby Driver, Back to the Future, Jumanji: Welcome to the Jungle, and Star Wars: The Force Awakens. You can see the full calendar online at stateandbijou.org/calendar.
Tickets to all showings are free, but to ensure your seat, plan to pick up tickets ASAP. You can grab them by visiting the State Theatre in person, by calling 231-947-3446, or by using the State Theatre website. There is a limit of four tickets per showing, per person.
Squeeze in Some Shakespeare
Keep the kids' brains off break by taking them to a staging of one of Shakespeare's sharpest and kid-accessible comedies. The Old Town Playhouse is doing a production of A Midsummer Night's Dream through Spring Break. Showtimes are 7:30 p.m. (on March 22, 23, 24, 29, 30, and 31) or 2 p.m. (March 18 or 25). You can order tickets online by visting oldtownplayhouse.com.
Go Totally Retro and See a Raptor
If spring break week proves to be snowy in northern Michigan, and you've got a gaggle of action-loving little and big ones, take a trip to Crystal Mountain. The ski resort is holding its annual Retro Weekend on March 23 and 24.
Friday includes a Birds of Prey event with raptors, owls, falcons, and more. Saturday is jam-packed with Zumba, yoga, a dance party, and a karaoke contest — as well as a ski race and a fat-tire bike race. Throughout, attendees are invited to wear neon duds, ringer tees, gigantic jeans, and vintage sweaters to celebrate the retro theme. '80s music and Rubik's cubes will also make appearances.
Most Retro Weekend events are free for guests of the Crystal Mountain resort, but paid registration is required for the ski and bike races. Learn more at crystalmountain.com/events/retro-day.
Visit Mars
Wear out your wee ones at the Great Lakes Children's Museum. Beyond the permanent exhibits at the museum, special spring break activities are planned for every day of the week.
This year, the Children's Museum is focusing on space and NASA, so the week's programs will be built around some heady stuff: earth science, sun science, planetary science, and astrophysics. Kids and parents can participate in the hands-on, educational activities together. The program will run each day, March 26–30, from 11 a.m. to 3 p.m. Participation is free with regular admission to the museum.
Throw a Bowling Ball Down the Street
Sometimes, small towns have the quirkiest traditions. That's the case with Harbor Springs and the annual Bowling Down Main Street event. As local legend goes, the event started about 14 years ago, in the middle of a quiet spring break. The heart of town was so abandoned that a few guys figured they could set up a bowling game in the middle of Main Street, and no one would be bothered.
In the years since, Bowling Down Main Street has transformed from a joke about being the only people in town during spring break to a reason to stick around and play. At noon on March 31, local families and business owners gather on Main Street in Harbor Springs to continue their favorite tradition. Children are the ones who get to bowl, but everyone comes out to cheer them on and see who might manage a strike. Any kids who wish to participate may do so for free.
Unleash Their Inner Adventurer or Artist
Looking for a little me-time during spring break? A couple drop-off programs are available — and awesome.
In Bellaire, the Grass River Natural Area is hosting a three-day camp where kids will track wildlife, tap maple trees for sap, build roaring campfires, and spend lots of time in the great outdoors. The camp is open for kids 7–12 years old, costs $100 per person, and runs 9 a.m. to 3 p.m. from Monday, March 26 to Wednesday, March 28. Register at grassriver.org/spring-camp.
Crooked Tree Arts Center in Traverse City also has courses available for kids sticking around for spring break. The classes this year are pet-themed and include photography, printmaking, painting, and more. There are two courses: one for grades K–3 and one for grades 4–8. Both classes run from Monday to Thursday, with the K–3 class in the morning (10am­–noon) and the 4–8 class in the afternoon (1pm–4 p.m.). You can learn more here.
Go (Not Very Far) Away
Just because you aren't flying off to some tropical destination doesn't mean you can't spend a night away from home. Many northern Michigan hotels are offering big discounts or promotions for spring break:
· The Grand Traverse Resort and Spa, which has an indoor water playground in its pool, Dylan's Candy Shop, and a newly renovated spa (you're welcome, Mom), offers 20 percent off all bookings between March 23 and April 7.
· Chateau Chantal has a Buy One Night, Get One Night Free promotion running for midweek bookings until March 29. Wear out the kids exploring Old Mission Peninsula's parks and hikes (think: Pyatt Lake Preserve, Old Mission Point Park and lighthouse, and Pelizzari Natural Area followed by a stop for ice cream and candy at the Old Mission General Store), then retire to your room to enjoy a bottle of wine with your mate while the kids succumb to their post-hike sugar coma.
· Boyne Mountain, home of Avalanche Bay indoor water park (pictured), has not one, but two weeks of kid-tastic spring break activities planned, plus discounted hotel packages.
· Reward yourself and your spouse for surviving a spring break at home by getting a sitter for the night and running away together to The Park Place Hotel in downtown Traverse City, where you can enjoy a romance package for two that includes a discounted hotel rate, bottle of champagne, and two champagne flutes.
Trending
Libertarian Solutions to Reforming Police State
Americans are finally seeing the need to reform the way our society enforces laws, as the issue of police force has been p...
Read More >>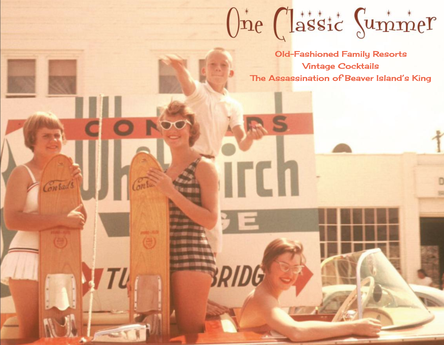 Cruise On In: The Best Resorts of Summers Gone By
As a prime vacation spot, northwestern lower Michigan is home to a number of different lodging facilities, from rustic cam...
Read More >>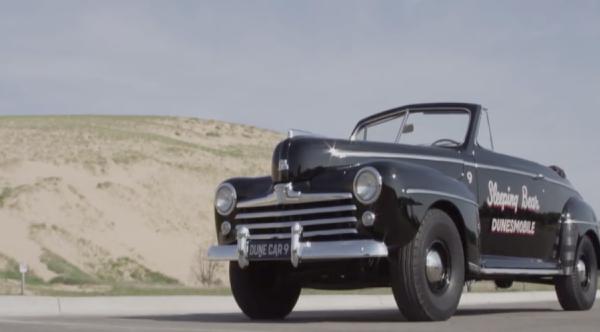 Days of the Dunesmobile
The sand dunes at the Sleeping Bear Dunes National Lakeshore are monuments of nature, 2,000 years old and towering 100 fee...
Read More >>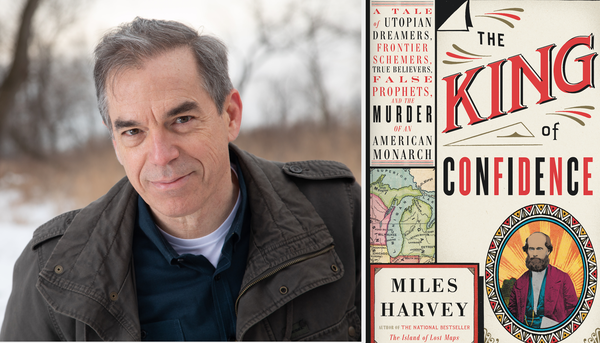 King of Beaver Island
It is possible to make the argument that James Strang is the most interesting person who ever lived in northern Lower Mich...
Read More >>
↑