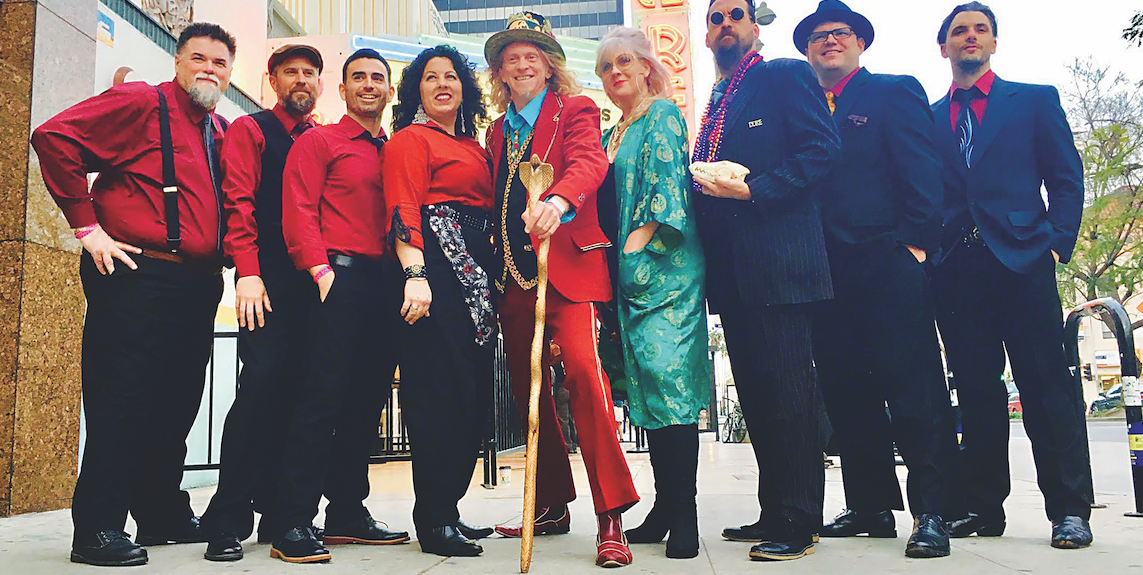 Squirrel Nut Zippers No Longer Feared "Lost at Sea."
New tour, new album, and a return to northern Michigan
The swing craze of the late 1990s spawned a lot more than just a bunch of jazzy couples dolled up in cuffed khakis and swing-skirt dresses.

It also shot a shortlist of swing revival bands to the top of the charts, including The Brian Setzer Orchestra, Big Bad Voodoo Daddy, Royal Crown Revue, Merchants of Venus, and Squirrel Nut Zippers, the latter featuring frontman James "Jimbo" Mathus.

Squirrel Nut Zippers had one massive single hit, 1996's quirky, droll "Hell." It's shifted around some of its members over the subsequent years. But the band's unique brand of hot swing has persisted, and this year SNZ celebrates the 20th anniversary of its album Hot, after a long December spent touring the country with its Christmas Caravan Tour.

LOST AT SEA
"We released a Christmas record 20 years ago called Christmas Caravan, but we'd never performed any of it live before — it was just a studio project," Mathus tells the Express. "But it's become part of a lot of people's holidays, so we're really proud of that and wanted to take it on the road."

The band's last non-Christmas album was 2009's Lost at Sea, which among fans had become something of a reference to the band being fairly quiet, record-wise, for the past half-dozen years or so (the group tours extensively).

"It has been a while, but I've been so busy playing and recording [my own solo albums] that it just flew by," Mathus says.

Lately, SNZ has been adding some different instrumentation to the lineup. For the holiday season, they expanded their sound with a glockenspiel and harmonica; lately, Mathus has been playing mandolin on a few songs — "The 'mountain hillbilly' tunes," he says.)

But mostly, the group sticks to the same template — a reliably successful "if it ain't broke, don't fix it" approach.

BEASTS OF BURGUNDY
"We've always been a blend of hot jazz, cabaret, calypso, swing, and New Orleans small-band jazz," Mathus says. "And we're pretty theatrical about it. That's just what we do, what we've always done."
Next up — lost at sea no longer — the band has a brand new record coming out this March, recorded in SNZ's favorite stomping grounds, New Orleans.

"We're going to be calling the new album Beasts of Burgundy, pronounced Bur-GUN-dy, like Burgundy Street in New Orleans, where we made a lot of music," Mathus says, "and 'beasts' for our revival."

Opening up for Squirrel Nut Zippers at their upcoming concert in Traverse City will be jazz-blues outfit Davina and the Vagabonds, who are making quite a bit of racket of their own, thanks to frontwoman Davina Lozier's dancehall vocals and the band's dynamic horn section. Davina and the Vagabonds' tour is in promotion of their new 18-track album, Nicollet and Tenth.

The Squirrel Nut Zippers with opening act Davina and the Vagabonds will take the stage at the City Opera House in Traverse City at 8:00pm on Jan. 19. For tickets, visit cityoperahouse.org. For more information on the bands, visit snzippers.com and davinaandthevagabonds.com.
Trending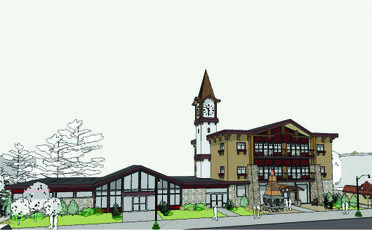 Gaylord: A boomtown Up North
Gaylord native Gary Scott had moved to Indiana, where he and some partners started a business to invest in distressed properties. He was talking to a banker in Detroit about real estate in Bloomington when he asked what kind of deals might be available in northern Michigan. ...
Read More >>
How Beer Revived Bellaire and Other Northern Michigan Towns
Even though Don Hoyt grew up in Gaylord, he never visited Bellaire until he met his future wife, a chiropractor from California who had moved to the Antrim County town for a job. That's the thing about Bellaire – it's not on the way to anything. People ...
Read More >>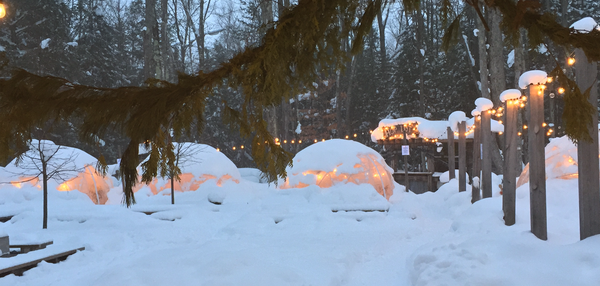 Hop Lot Brewing in Suttons Bay
Brothers Steve and Drew Lutke knew they wanted to do something special with their microbrewery on the south end of Suttons Bay. Even before building their facility, they had begun researching the style and aesthetic they wanted to draw in customers. So they decided to showcase what ...
Read More >>
In The Crosshairs: Home Rule In Michigan
Under the specter of a populist-fueled authoritarian regime installed at 1600 Pennsylvania Avenue, the concept of home rule is now more imperiled than ever in our fragile democracy. Here the term "home rule" refers to local control — the singular place where the endangered species of a ...
Read More >>
↑