Staying Power
Highlighting the folks who are the longtime lifeblood of the North's restaurant industry
Doesn't matter how good the food is. A restaurant isn't worth its salt without a smart, efficient, and highly skilled staff who knows how to hustle, smile, and make even a casual night out special. Here, we highlight just a few of the folks who are the lifeblood of one of the region's biggest (and most demanding) industries. Our aim? To learn two things: What drew them in, and what keeps them coming back night after night.

Abigail Steffens Petrova was 16 when she started. Amber Holmgren was 14. Dave Jambor started in high school, but had wanted to be in the industry since he was a little kid. Tara Williams loved the flexibility as a college student. Dane Porter started making pizzas for Mike Ilitch when the late founder of Little Caesar's was just getting started.

For many people, their first job is in the restaurant industry — busing, washing dishes, greeting and seating customers, or the like. Many people start there, but some stay on, making a fulfilling career of it, or coming back after trying something else. What is it about the restaurant and hospitality industry that hooks people?

We talked to some longtime industry folks around the region and came away with a lot of similar answers for the lure: It's the feeling of service. It's the fast pace. It's about making and keeping people happy. It's sitting down at the end of a busy night and knowing you've served 200 people — and the next day you're going to do it all over again.

Dave Jambor, Multi-unit Manager (pictured on right of far left image)
Kosch, Gaylord
For Dave Jambor, the path to overseeing operations at two Gaylord restaurants and an event center has taken 27 years. Jambor does a little bit of everything at Alpine Tavern and Eatery, Crave Restaurant, and Otsego Grand Event Center. "I spend time at each," he said. "I'll do a wedding one day, make pizza the next."

Not only will you find him coordinating an event one minute and then heading off to the kitchen, he might also be working as a host or training staff. "I've got a hand in menu development, marketing, the business end of the business, making sure costs are in line."

Quite a stretch from washing dishes (though he'll do that, too), his entry into the restaurant industry. A buddy in high school hooked him up with an Italian café at 16. He's since worked as a bus boy, host, server, bartender, and even at a restaurant supplier — Gordon Food Service — for seven years.

The draw, for Jambor, began at Red Lobster. As a youngster out for dinner with his family, he became enamored of the place. "I said, 'I'm gonna work here someday.' I ended up at that same Red Lobster 15 years later."

He's now spent a decade in different positions working for restaurateur Gary Kosch, who owns several restaurants in the Detroit area and across Northern Michigan, and he isn't interested in another path — or slowing down.
"My mother was an RN for 30-plus years, and she always went back to the ER. She was an adrenaline junkie. Me too. I like the action and the people. I'm not one for sitting still."

Amber Holmgren, Manager (pictured far right)
A. Papano's Pizza, Beulah
Amber Holmgren started her career one day late. Her twin sister, Nicole, got to make pizza on her first day at Papano's. The next day, Amber began, too — but cleaning the pizzaria's bathrooms and doing dishes.

Despite her less glamorous start, here she is at Papano's 19 years later. She's taken a few breaks, working at a couple different ice cream shops and joining the Navy, from which she was granted a medical discharge. But always she's ended up back at Papano's in Beulah. "Life and school took us away, and when we came back to the area, Andy [owner Andy Miller] needed help," Holmgren said. The plural reference is apt; Nicole once again works there as well.

Holmgren said those who come in are typically in a good mood, which makes her job easier. "People are happy when they get food. I have regulars who come in three or four days a week to grab a slice and say hi. I've made friendships through work," she said.

As the mom of a four-year-old and a three-month-old, flexibility is important, but it's the relationships she's made working at Papano's that have made it more than a job. She and Nicole both have become close with owners Andy and Becky Miller and their family.

"I watched their kids. Now Blake and Payton [the Millers' 16- and 13-year-old children] have watched my oldest. How cool is that."

Abigail Steffens Petrova, General Manager (pictured center)
Stella's, Traverse City
"I started at Ponderosa Steakhouse at 16, and came to Stella's at 17," said Steffens Petrova. "A friend said I'd be good at hosting."

Guess the friend was right. She hosted at Stella's for years, until her boss insisted she move to another position. "Paul [co-owner Paul Danielson] came to me and quite literally fired me. He said I needed to do something else. So I started bartending."

Inspired by the new vantage point, Steffens Petrova began reading about and researching the different facets of the restaurant industry, even attending some classes Trattoria Stella offered. "They pay us to come in and learn about wine, spirits, beer, hospitality."

She clearly learned her lessons well; Danielson tagged her to manage the Franklin when it opened in 2014. That lasted until a few months ago, when she moved back to Stella's for another top role. "The GM here left, and Paul came to my house while I was making a quiche," she said. She had a new job before the quiche was out of the oven.

She said her attachment to the restaurant industry started at home. "Cooking with my mom, entertaining people — I love the feeling of taking care of people. That's what hospitality is. Here it's kind of like people are at my house," she said.

"Restaurants are sales, but it's way more fun to talk about the tannin wine or the sear of a scallop."

Dane Porter, Director of Operations (pictured fourth from left)
Magnum Hospitality
"I started at 15 in Pontiac when Mike Ilitch only had two or three Little Caesars," said Dane Porter. From there it was on to working his way through other restaurants before moving north, where he began working with Schelde Enterprises.

Restaurateur Howard Schelde owned and operated several restaurants over the years, including Auntie Pasta's at Logan's Landing, the Cove in Leland, Bower's Harbor Inn and the Bowery, and TraVino's. "I moved up through the ranks to run several of them as manager," he said.

Porter then moved on to Magnum. "Jim, Fred, and Mary had also worked for Schelde's," Porter explained, referencing Magnum founders Jim Cartwright, Fred Moore and Mary Palmer. "I did some part-time bartending, and a few months later I was talked into managing Pearl's." That was in 2001, and he's been with Magnum ever since.

He said the restaurant industry means closely interacting with customers and the staff, and he still enjoys it some 40 years on. "Most of us [in the industry] have gone off and tried other things. Once you get it in your blood, it's always there," Porter said.

"It's something new every day. At the end of a hard August night, there's nothing better than the feeling of accomplishment. I love what I do."

Tara Williams, Beer Manager (pictured second from left)
Clam Lake Beer Company, Cadillac
Tara Williams was something of a late starter. She didn't begin working in the industry until college. Now, 17 years later, she's back in her hometown at a job she loves.

"I moved to Grand Rapids for school and started at Vitale's [a popular Italian restaurant]," she said. From there she moved on to a neighborhood bar on Michigan Street, then brewpubs Hop Cat and Logan's Alley.

She's always enjoyed the positive energy and atmosphere. "People coming in are in a good mood," she said. "I get to talk to tons of people who are already happy. They're going skiing, traveling. I get to spend a few minutes in somebody's vacation."

She also enjoys the regulars, and even sees familiar faces at her former employers' when she stops in. "I haven't worked there [the Grand Rapids bar] for eight years, but I walked in last week and knew half the people at the rail."

As bartender and beer manager, Williams keeps her eye on the industry while making sure she balances the offerings of the bar's 40 taps between Clam Lake brews and those from other craft beer breweries across the state and the country.
"The craft beer industry has grown as I've been in the industry. That's a big part of my interest." She's also working on her cicerone certification, an educational program of the beer industry similar to sommelier certification in the wine industry.

"If I wasn't in it, I'd miss it a lot."
Trending
Pronouns 101
My first assignment in an online graduate-level class was to provide information about my background, including my pronoun...
Read More >>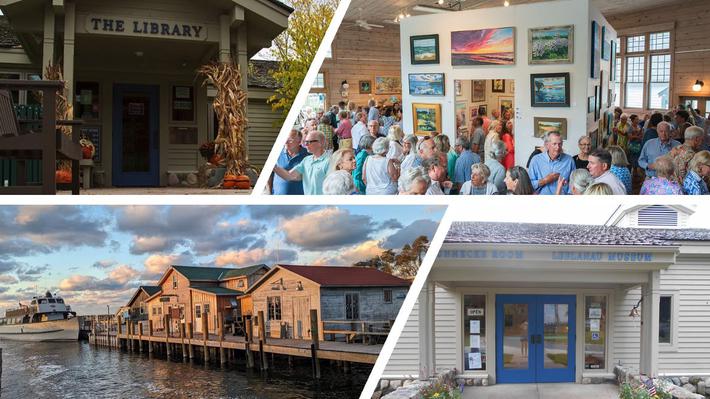 Collaboration Is the Name of the Game
How long does it take to create a cultural center? As few as three years, or as many as 170. Sometimes both. The organiza...
Read More >>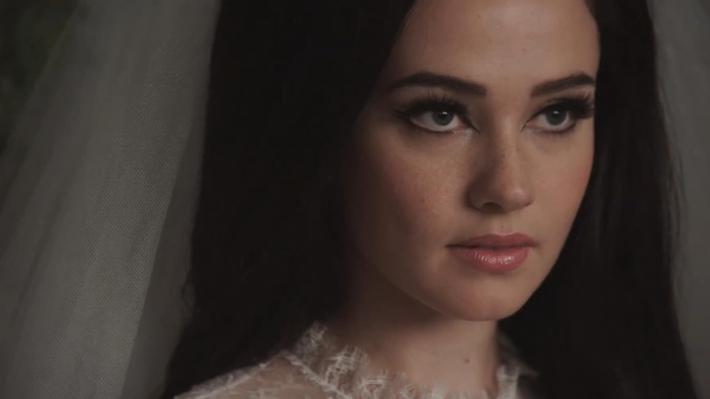 Film Review: Priscilla
While you will certainly be mesmerized by the haunting lead performance from newcomer Cailee Spaeny—and be impressed...
Read More >>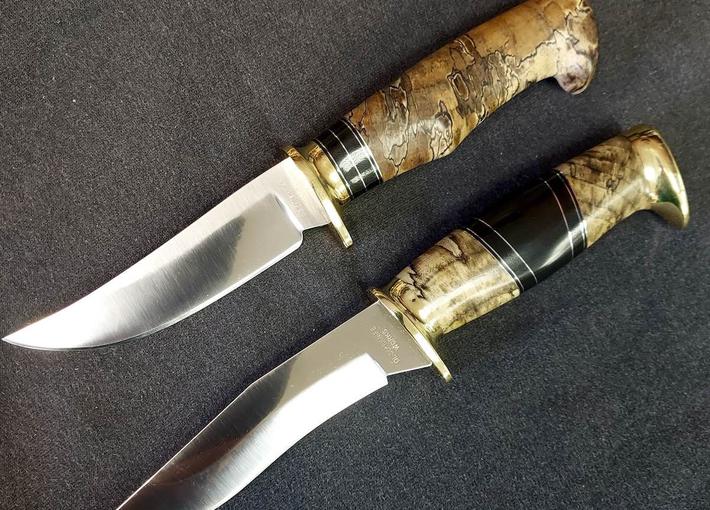 Bespoke Blades
What do you do with a battered ice skate, an old rubber puck, a cracked hockey stick, and a gob of tape? Pitch 'em, ...
Read More >>