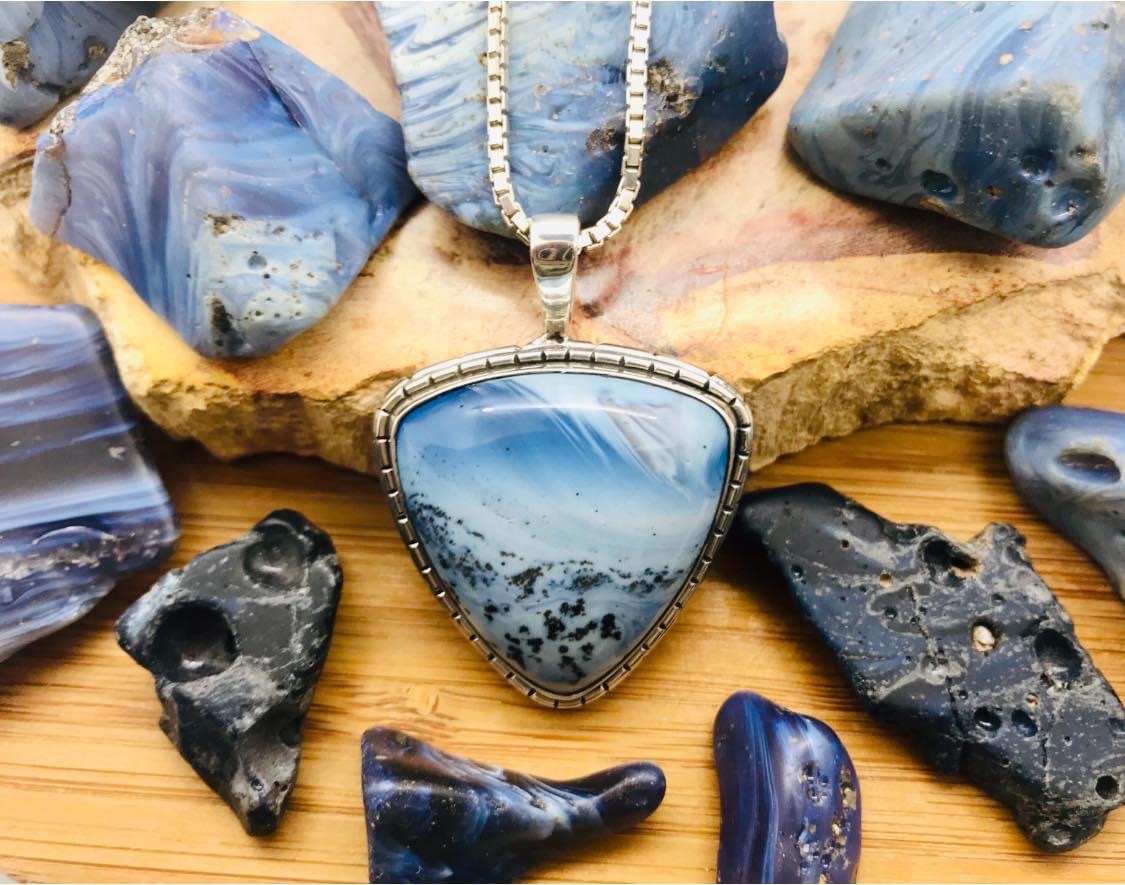 Stone Hunting on the Shores...and in the Stores
Petoskey stones, Leland Blues, and all the "gems" to find (or buy) Up North
There are a few things all northern Michigan visitors (and locals) love: soaking up the sun on a golden beach; noshing on fudge and ice cream from places like Kilwins or Murdick's; sampling local restaurants; and exploring one-of-a-kind shops in search of souvenirs to commemorate their time in the North.
But one of the still slightly-under-the-radar NoMi activities involves finding Petoskey stones and other indigenous rocks along the shorelines and beaches. Akin to finding a four-leaf clover, stumbling upon your own Petoskey stone is almost a rite of summer passage. Those stone hounds who take things a step further know to look for Leland Blues, Frankfort Greens, Lake Superior agates, pudding stones, Charlevoix stones, and more.
A Stone's Throw
If you're not familiar with the go-to rock hunting spots—or your back is just not going to put up with bending over all day—you always have the option of treating yourself to jewelry and other unique items with natural stones embedded in them.
Throughout the region, you'll be able to find ornaments, wine bottle stoppers, money clips, coasters, and of course, loose Petoskey stones to purchase. Still, the most popular items for that must-have gift or souvenir are jewelry pieces. Whether it be earrings, necklaces, bracelets, or rings, an artist or jeweler has undoubtedly fashioned it with beautiful, natural stones that will take you right back to summertime in Michigan.
On the Rocks, a family-owned store in downtown Traverse City, sells jewelry designed by co-owner Kathryn Wilson that showcases the unique minerals and fossils found in the area. Open since April 2011, On the Rocks has provided visitors and locals with fine-crafted pieces for over a decade, and during that time, customers have made it clear what they're seeking.
"Our most popular items are the Michigan-based jewelry we make," says Wilson. "Specifically, the pieces that feature Petoskey stone, Leland Blue, and Fordite, as well as our Upper Peninsula/Copper Country selection."
According to Wilson, the No. 1 and 2 stones people come in looking for are Petoskey stones and Leland Blues. So, for a little science lesson, we'll define both.
Classic Rocks
A Petoskey stone is fossilized prehistoric rugose coral, otherwise known as Hexagonaria percarinata. This fossil is composed of tightly packed, six-sided corallites—the skeletons of once-living coral polyps. We won't go into detail regarding polyps' mouths and tentacles, but suffice to say that this fossil formation has a very unique and identifiable exoskeleton.
On the other hand, Leland Blues are not the result of ancient life forms falling into decay but instead the consequence of manufacturing processes. These stones are pieces of antique foundry glass from iron smelting operations in the 1880s. Just as each Petoskey stone has its own unique pattern, Leland Blues have unique colors ranging from light blue to dark blue and sometimes shades of green. And even though we refer to Leland Blue as a stone, it's technically slag, a byproduct of iron smelting and the mining industry that once thrived up here. Natural byproducts from the iron ore reaching extreme temperatures separate, cool, and mix, thus forming beautiful slag.

But it's not only Petoskey stones and Leland Blues that people are interested in nowadays.

"As people become more familiar with Michigan stones, we've seen increased interest in some of the rarer stones native to Michigan's Upper Peninsula, specifically the Keweenaw Peninsula," says Wilson. "These are some of our favorite stones we get the most excited about—Greenstone, Mohawkite, native copper, datolite, and Lake Superior agates, among others."

But wait…there's more! Perhaps the lesser known cousins of Petoskey stones and Leland Blues are Charlevoix stones and Frankfort Greens. Charlevoix stones look similar to Petoskey stones; however, their exoskeleton fossil design is much tighter and more reminiscent of a honeycomb pattern compared to the broader, hexagonal shapes that are a hallmark of the Petoskey. Charlevoix stones are rarer than their close relation, so if you find one, keep it close!

Frankfort Greens are formed the same way that Leland Blues are, with one significant difference: The quartz found in the Frankfort area mixed with the iron ore, and its byproducts shows itself as different shades of green once the formation cooled.

A Diamond in the Rough
With all the attention on these precious NoMi "gems," are we at risk of running out? After all, both the fossils and the slag are finite resources.

Petoskey stones seem safe for now, says Jackie Johnson, owner of Stone Treasures by the Lake, an online jewelry shop based out of Interlochen. Johnson sells a variety of different types of jewelry, but Petoskey stone pieces—and their Michigan buyers—lead the pack in sales.

"I don't think that I'm going to be wanting for [Petoskey] stones," Johnson says, though she notes that due to the demands of her business, she now works with a supplier. "But then again, if everybody starts collecting, that might make them more rare."

Betty Bailey is the proprietor of Bailey's Place in Petoskey, another spot that specializes in fossil-forward jewelry. When asked whether she thought the popularity of Petoskey stones could make them a rare discovery, she says no.

"I don't think [Petoskey stones] are getting more popular; I think they've always been popular. But they are getting harder to find. That's not to say we're running out of them—I don't believe that. I don't think we're having the weather that brings them to shore."

Rock hounds rely on those big Lake Michigan waves—and their accompanying storms—to bring new material up from the depths of the lake, and this summer has erred on the side of sunshine. On the flip side, though high water levels in recent years have caused their share of troubles, they've also exposed buried treasures thanks to erosion.

For those making and buying jewelry—and those who want to find a stone the old-fashioned way—let's hope Johnson and Bailey are right.

Where to Get Yours
You have a choice: Hunt for your own Michigan stones, or purchase the refined, polished stones in local shops. You can try your luck on the beach in places like:
- Petoskey State Park
- Magnus City Park Beach, Petoskey
- Fisherman's Island State Park, Charlevoix
- Elk Lake, Elk Rapids
- Peterson Park, Northport

You can also ask a friend where their favorite place is, but—much like morels—these stones are in high demand, and some spots will forever remain a secret.

On the other hand, you can skip the work of finding your own stones and visit one of the following retail locations:
- On the Rocks, Traverse City
- Stone Treasures by the Lake, Interlochen (online)
- Nawbin, Traverse City
- Korner Gem, Traverse City and Frankfort
- Grandpa Shorter's, Petoskey
- Bailey's Place, Petoskey
- Linda Michaels, Petoskey
- Grandpa Shorter's Gifts, Petoskey
(Photo courtesy of On the Rocks)
Trending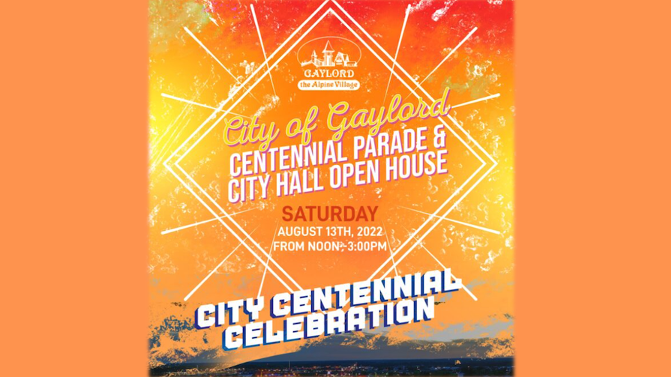 Centennial Celebration in Gaylord
The City of Gaylord is celebrating 100 years this weekend with a parade and City Hall open house. This celebration, just s...
Read More >>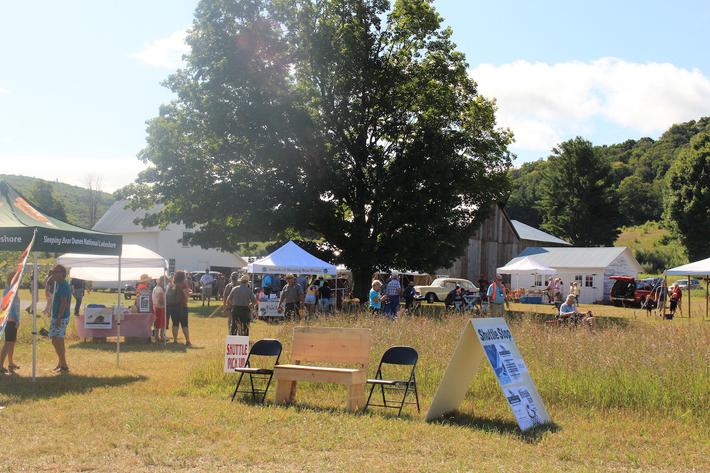 Life in the 1800s Comes Alive at Port Oneida Fair
Head to the Port Oneida Fair in the Rural Historic District of Sleeping Bear Dunes National Lakeshore to experience life a...
Read More >>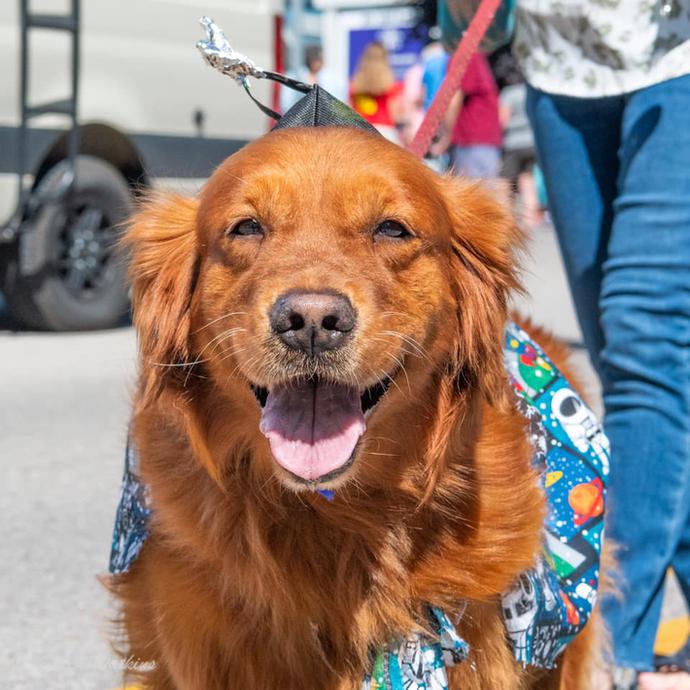 A Dog and Human Show: The Northport Dog Parade
We have three words for you: Northport Dog Parade. (If you really need more information than that, we suppose you can read...
Read More >>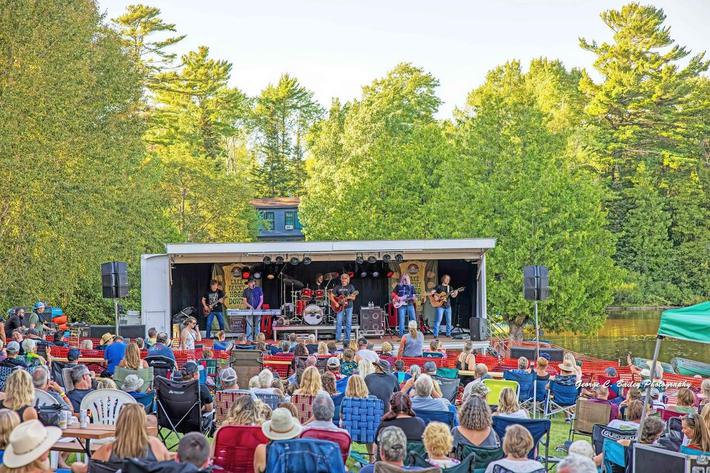 Following the Music
We wish we had infinite room in our Dates and Nitelife sections to alert you to every live music show in northern Michigan...
Read More >>