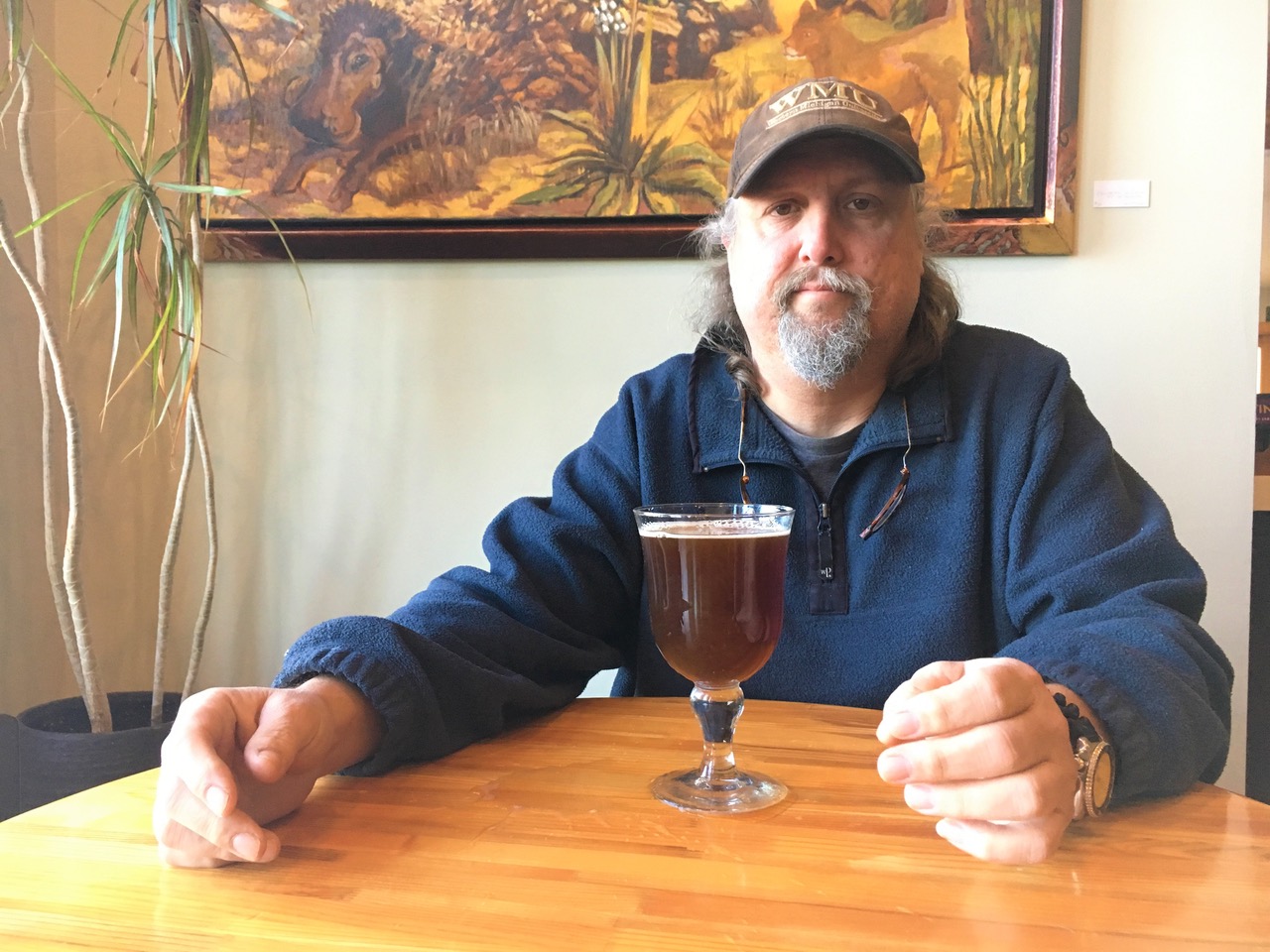 Strange Brew
John Niedermaier, craft beer madman and magician
He's not running the biggest or the oldest brewery, but you can call Brewery Terra Firma's John Niedermaier the godfather of northern Michigan craft beer.
Before he opened his own place in 2013, Niedermaier was playing an important role in shaping Traverse City into the beloved beer town it is today.
Humble Origins
Niedermaier's beer story reaches back decades. He caught the craft beer bug early, inspired by a family Christmas gift exchange. The rules for this particular exchange, Niedermaier says, barred anyone from store-bought gifts. Instead, each person had to make something for a "white elephant" swap. The gift Niedermaier got was a northern Michigan survival kit from his uncle that included a few bottles of home-brewed beer.
For Niedermaier, the home brew was a life-changing moment.
"I said to my uncle, 'Wait, you can make beer in your kitchen? On your stove?!' That's bizarre! I just didn't know it was possible," he said.
Soon, Niedermaier was embarking upon his own home brewing journey – not that doing so was easy at the time. The internet was still in its infant stages, Google Maps didn't exist and finding some place to buy homebrew supplies involved a mix of flipping through the Yellow Pages and asking around to see who might have a recommendation. When Niedermaier finally stumbled upon a homebrew supply shop in metro Detroit – where he was living at the time – he bought just about everything they had.
"I liked it," Niedermaier said of the home brewing process. "But I didn't really like the beer very much. It was pretty limited in terms of the materials you could get at the time, and it got me thinking: 'How come I can't make beer that tastes like the stuff I can buy at the store?'"
Niedermaier quickly abandoned all the books and started looking at commercial brewers. He dug up old textbooks from University of California, Davis and some of the other big brew schools around the country.
"And I just got into the nuts and bolts behind the brewing process itself," he said. "The beer got better real fast."
The Roots of Traverse City Beer
Niedermaier's friends started drinking his beer at a much faster clip. It was a good sign.
"I was always running out," he said.
Still, it would be years before Niedermaier was brewing professionally. When Traverse Brewing Company opened in his native northern Michigan in 1996 – becoming the first brewery to set up shop in the area since the Prohibition days – his still-local mother started sending him newspaper clippings about the business, encouraging him to apply for a job. He toyed around with the idea, particularly after his Detroit job got transferred to Traverse City.
One day, while driving past the Traverse Brewing location – on US-31, between Traverse City and Elk Rapids – he made a snap decision.
"I just decided, 'Well, I want to do something enjoyable with my time on this marble,'" Niedermaier said. "So, I … walked in and I said 'Hey, I'm a homebrewer; I don't know much about brewing commercially, but I'd love to learn.'"
Traverse Brewing hired Niedermaier on the spot.
Over the next 12 years, Niedermaier would go from doing part-time grunt work with the brewery to becoming the full-time head brewer. That leadership position allowed him to mentor some of the bright, up-and-coming assistant brewers who were coming through Traverse Brewing at the time – a list that included eventual brewing superstars like Joe Short (founder of Short's), Russell Springsteen (founder of Right Brain Brewery) and Sam Sherwood (who now runs the Walldorff Brewpub & Bistro in Hastings).
Unfortunately, all good things come to an end and Traverse Brewing Company ultimately closed its doors in the mid-2000s. At the time, Springsteen was just in the early stages of launching what would become Right Brain. He brought in Niedermaier as a consultant to help sort out a few contamination issues in the brewing process. Before the brewery had even opened its doors, Springsteen had offered Niedermaier the brew master's job.
Niedermaier ended up staying at Right Brain for three and a half years, working with Springsteen to concoct adventurous beers that helped shape Right Brain's reputation as an innovator in the craft beer space.
But Niedermaier had something else on his mind: his own business venture, built on the concept of agriculture brewing.
An Agricultural Brewery
If you don't know what an agricultural brewery is, you're probably not alone: There is only one in the state of Michigan and it's the one Niedermaier started.
In some ways, Brewery Terra Firma has more in common with a winery than a craft brewery. Where breweries are often situated on bustling downtown blocks, wineries tend to be tucked away in more rural areas, full of rolling hills and glorious vines. Terra Firma itself is a bit off the beaten path on 10 acres of land on Hartman Road just south of Traverse City.
There, the brewery not only makes and serves its beers, but also grows many key ingredients – including hops, barley, pumpkins and honey. Reclaimed water and spent grain from the brewing process are repurposed to irrigate and fertilize the crops, while BTUs generated by the brewery's fermenters and refrigeration system are harnessed to heat the taproom and brewing facility during the winter months.
When asked why agricultural brewing piqued his interest, Niedermaier points to Traverse Brewing Company founder Jack Archiable, who for years let a friend use the back part of the brewery's lot for gardening.
Archiable's friend, a professional landscaper, started using waste from the brewery to fertilize his plants, explaining that doing so gave the crops plenty of water, nitrogen and phosphorous – all essential for plant growth.
"There was no irrigation back there, and we went through a few summers where we had really, really tough droughts," Niedermaier recalled. "Everything was brown and crunchy ... except for that garden back there. It was like a Tarzan movie. We hadn't had rain in forever and everything else looked like it was dead, and then we had these lush, 12-foot ornamental grasses."
It took years for Niedermaier to find a property that would work for an agricultural brewery: It had to be farmland, but he also wanted it to be within a 15-minute drive from downtown. In addition, because his concept for a brewery was so novel, he knew he was rolling the dice on whether any township would even approve his proposed use for the land.
Luckily, Garfield Township was surprisingly flexible in working with Niedermaier to issue what was essentially an unprecedented special use permit. He hit a few other strokes of luck too. Just as Brewery Terra Firma was breaking ground on construction, the equipment and intellectual property from Traverse Brewing Company hit the market.
Niedermaier made what he thought was "an embarrassingly low offer" for all of the above and the bank jumped at the opportunity to make a deal. Terra Firma still uses that same equipment to this day, while the flagship Traverse Brewing Company brands – particularly Manitou Amber Ale, northern Michigan's first craft beer – remain staples in Niedermaier's 1,000-plus beer recipe portfolio.
An Adventurous Palate
Looking back, Niedermaier's only regret is that he didn't find the property for his dream brewery sooner. Mostly, he's thrilled that the marketplace has embraced craft beer in the way it has – particularly his preferred approach to craft beer.
"I've never been much for people who take a sip of your beer and say, 'Yeah, that's pretty good,'" Niedermaier said of the beer he brews. "I want them to say, 'Wow, that's ... huh ... I'm going to have to think about that.'"
Some of the beers that stand out as beloved parts of the Terra Firma rotation today – like the Snowbound Chocolate Mint Stout or the Little Italy Honey Basil Ale – were things Niedermaier concocted back in the Traverse Brewing days. Back then, he says he got a lot of raised eyebrows at his more adventurous beers. Most beer drinkers at the time were more interested in "stylistic brewing," or the practice of taking a traditional beer style – a lager, an oatmeal stout, a pale ale, etc. – and brewing it in a balanced, down-the-middle fashion. Rather than take this "follow the recipe" approach, Niedermaier's preference has been to throw away the rulebook.
"Stylistic brewing is kind of like painting by numbers," he said. "You have all the figures right there, written down for you and you just have to hit between the marks."
Stylistic brewing is its own discipline, he said.
"If you want to brew a beer with chocolate and chili peppers in it, those materials don't come with data," he said. "You just have to suck it up and wing it: Start brewing different batches and making tweaks and thinking about different ways to handle the materials. It's way more involved and it allows you to be more creative, because you can take some materials that work really well together in the food world and translate it to liquid."
These days, Niedermaier says it's rare to see a beer enthusiast who isn't willing to go out on a limb.
"It's surprising to say it, but today's beer clientele is not so interested in drinking something that's really awesome," he said. "They want it all to be awesome, of course, but what drives them is to try something new; something weird. We've got that."
Trending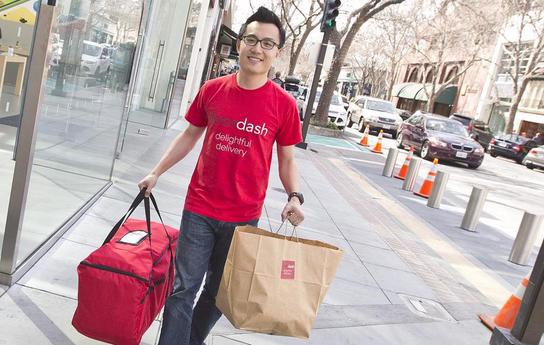 Could Delivery Save NoMi Eateries?
What was once the exclusive province of pizza and sandwich joints has become a means for some restaurants to thrive. But e...
Read More >>
What You Are Voting For?
After voting straight Republican for 36 years, from 1971 through 2007, I have been an Independent since 2008, studying and...
Read More >>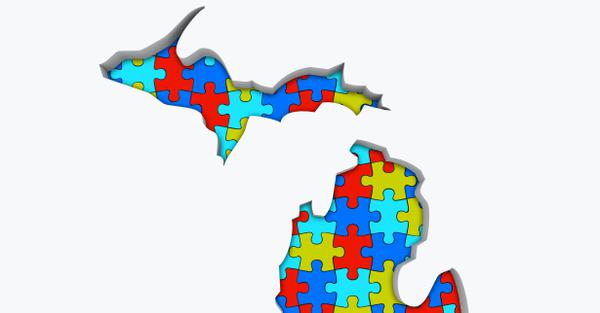 The Democracy Lottery
Mary Burget, a retired Northwest Michigan College math instructor, thought her math skills might be useful in redrawing Mi...
Read More >>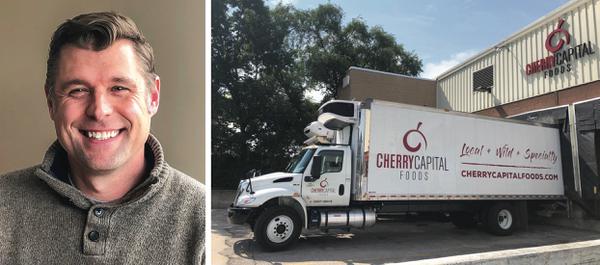 Forged In Fire
As the new managing director for Traverse City's Tamarack Holdings, Michael Lahti is helping to lead a company that ...
Read More >>
↑