Summer Destinations: Magnificent Manitoulin
The World's Largest Freshwater Island
45.7026° N, 82.0372° W: Those are the GPS coordinates for the world's largest freshwater island, Manitoulin — which just happens to be northern Michigan's Canadaian neighbor. About five hours drive from Mackinaw City (through Sault Ste. Marie and east to Ontario), Manitoulin Island lies northeast of Alpena, at the top of Lake Huron. It's another country that feels a world away.

The origins of its name will be familiar to our own Native American community: It's the English-via-French translation of the historic Odawa name Manidoowaaling, which means "cave of the spirit," echoing the name of an underwater cave where a powerful spirit was thought to live.
The remote Manitoulin Island is the perfect setting for an H.G. Wells-worthy adventure story. It's an island that's so large that it has four rivers and 108 freshwater lakes, many of which in turn have their own islands — and in an M.C. Escher twist, many of those islands have their own ponds.
The biggest lake is Lake Manitou, which is stuffed with fish and is the world's largest lake within a freshwater island; the island's largest island is the appropriately monikered Treasure Island, which sits in the center of Lake Mindemoya.

All of this, of course, means that Manitoulin Island is also full of opportunities for outdoor activity — fishing, hiking, nature trails, kayaking and boating — in beautifully scenic and quiet surroundings.

The local community, a rich mix of about 12,000 people of European heritage and Native Americans, contributes greatly to the island's cultural attractions, which range from friendly local festivals and powwows to spectacular opportunities for photography, dining, and outdoor sports.

With all of the above to choose from, how do you pick? Here's a guide to get you started.
Get There
The island is accessible via several different travel avenues. From early May to mid-October, Mainitoulin-bound passengers can take the ferry MS Chi-Cheemaun from the Bruce Peninsula in Ontario, Canada (ice prohibits ferry use in the winter).

Year-round, visitors can drive over the one-lane Little Current Swing Bridge, which is located in the Little Current community in the town of Northeastern Manitoulin and swings sideways across the North Channel to let boats pass through in between vehicle traffic. If your pockets are a little deeper, you can also take a flight into the Gore Bay-Manitoulin Airport.
See
Nature lovers will find Manitoulin an endless source of rugged hiking trails carved through limestone outcroppings, with remarkable panoramic views and camera-ready shots.

The Cup and Saucer Trail is perhaps the most popular of these treks.
"Cup and Saucer just reopened with a new entrance, and heads up an escarpment through forests and rocky peaks," said Lindsay Orr, the Manitoulin Tourism Association's senior tourism advisor. "It's so great because you get to look over a huge forest area on one side, and the bay with all of its smaller islands on the other side."
The M'Chigeeng trails also offer stunning outlooks over the North Channel but via two routes: one along the bottom of the bluff, and another that takes you to the top, with Fossil Rock Point and the Bear Caves being two must-see stops.
Finally, Bridal Veil Falls is another spectacular sight, with a steel staircase for easy viewing of the cascade tumbling over the gorge, and spots for both walking behind the falls and sliding down the smooth rocks out to the fall's pool.

Explore
To learn more about the island's natives — an Anishinaabe alliance of the Odawa, Ojibwe (Chippewa), and Potawatomi tribes known as The People of the Three Fires — visit the Great Spirit Circle Trail, where you can try a traditional meal of moose meat, corn, and rice around a campfire, be guided through making your own drum, or enjoy aboriginal dances as accompanied by the Genaaabaajing drum troupe.
Although hiking reigns here, cycling and horseback riding are two popular ways to get around the island (cross-country skiing in the winter is spectacular too), but be wary; you'll often share the road with cars.
For more leisurely pursuits, try one of the island's many natural beaches, spend a day fishing, or take a drive to seek out some of the local boutiques, souvenir stores, and art galleries. Try the Perivale Gallery in Spring Bay next to Lake Kagawong to view an impressive selection of works you might not expect to see in such a remote locale.
And keep an eye on the Manitoulin Tourism Association's website to catch some of the island's festivals, including several native powwows: Gore Bay Harbor Days; the 55-year-old Wikwemikong Cultural Festival; and the Haweater Weekend in Little Current, which offers plenty of family-friendly fun from parades, dunk tanks, and fireworks to an old-fashioned street dance.
DINE
Fish is No. 1 on the menues of Manitoulin Island. "Always fresh, of course," said Orr. For fast but good takeout, try The Port, an unassuming little blue shack that gets rave reviews — from locals and visitors alike — for its battered, locally-caught whitefish, served with crispy "chips" (French fries) and house-made tartar sauce.
Carol and Earl's in South Baymouth is perhaps the island's best approximation of a welcoming classic diner, with home-cooked fare like hamburgers, soups, real mashed potatoes, and pies.
And for a slightly more upscale meal, try the Meldrum Bay Inn and Restaurant, where you can dine on the outside veranda and enjoy food crafted in part from local produce, including dishes like Lake Trout Almondine and Caesar salad.
If you're looking for snacks or sweets, Manitoulin Chocolate Works in Kagawong is another unexpected find. Two sisters run the business, handcrafting small-batch candy treats and cupcakes using Belgian Callebaut chocolates and serving them up with fresh-roasted coffee.

And don't miss a chance to try the island's trademark "hawberries" (the namesake for the aforementioned Haweater Festival) — they're the fruit of the hawthorne tree, taste like very ripe apples, and are used in everything from jam and salads to ice cream. If you really want to learn more about them, you can even tour Hawberry Farms on the island's south shore, a century-old facility that produces jams, jellies, dips, and more.
STAY
With so much of Manitoulin's commerce focused on tourism, there are a wide variety of places to stay. "For camping, the island has everything from regular campgrounds and trailer rentals to teepee tenting and even glamping [i.e., glamorous camping, with higher-end tents and amenities]," Orr said. "And of course there are the many hotels, bed and breakfasts, and cottage resorts."

A few options of note include the quaint and friendly Batman's Cottages and Campground in Sheguiandah, where you'll find a range of options from tent sites to cottages with views of Sunset Beach on Lake Huron. And yes, it's really called Batman's; the property is owned by Ralph Batman (his real name).

The family-run Hide Away Lodge in Kagawong was built in the 1950s and offers both the lodge itself and cottages, with views of the Channel and the LaCloche Mountains in the distance. Its features include a games room, shuffleboard, a communal deck, and a lounge with fireplace.
And in addition to their food, the aforementioned Meldrum Bay Inn also offers guest rooms that share baths "in the tradition of many early Ontario inns." Each guest room is unique, and each is heated by its own electric fireplace. Or you can try the Auberge Inn in the village of Providence Bay, which claims to be just 400 steps — "We actually counted," their website proclaims — from the longest sand beach and boardwalk on Manitoulin Island.
For more information, contact the Manitoulin Tourism Association at manitoulintourism.com or (705) 368-3021.
Trending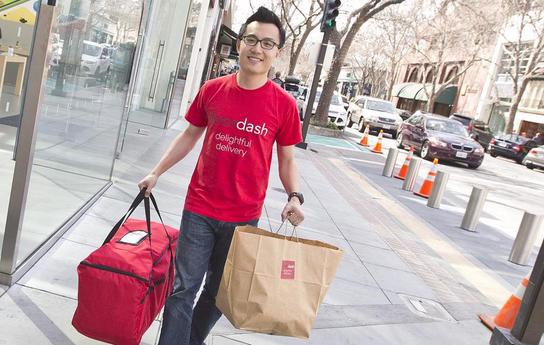 Could Delivery Save NoMi Eateries?
What was once the exclusive province of pizza and sandwich joints has become a means for some restaurants to thrive. But e...
Read More >>
What You Are Voting For?
After voting straight Republican for 36 years, from 1971 through 2007, I have been an Independent since 2008, studying and...
Read More >>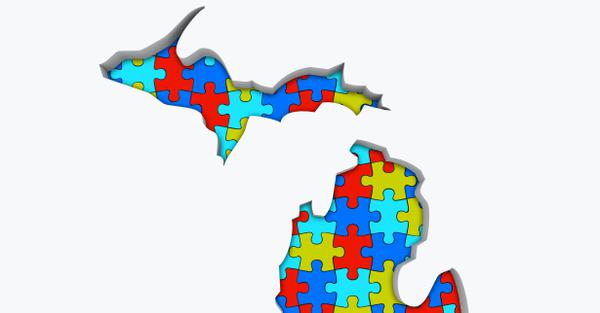 The Democracy Lottery
Mary Burget, a retired Northwest Michigan College math instructor, thought her math skills might be useful in redrawing Mi...
Read More >>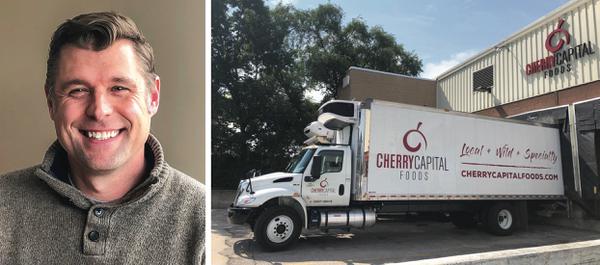 Forged In Fire
As the new managing director for Traverse City's Tamarack Holdings, Michael Lahti is helping to lead a company that ...
Read More >>
↑