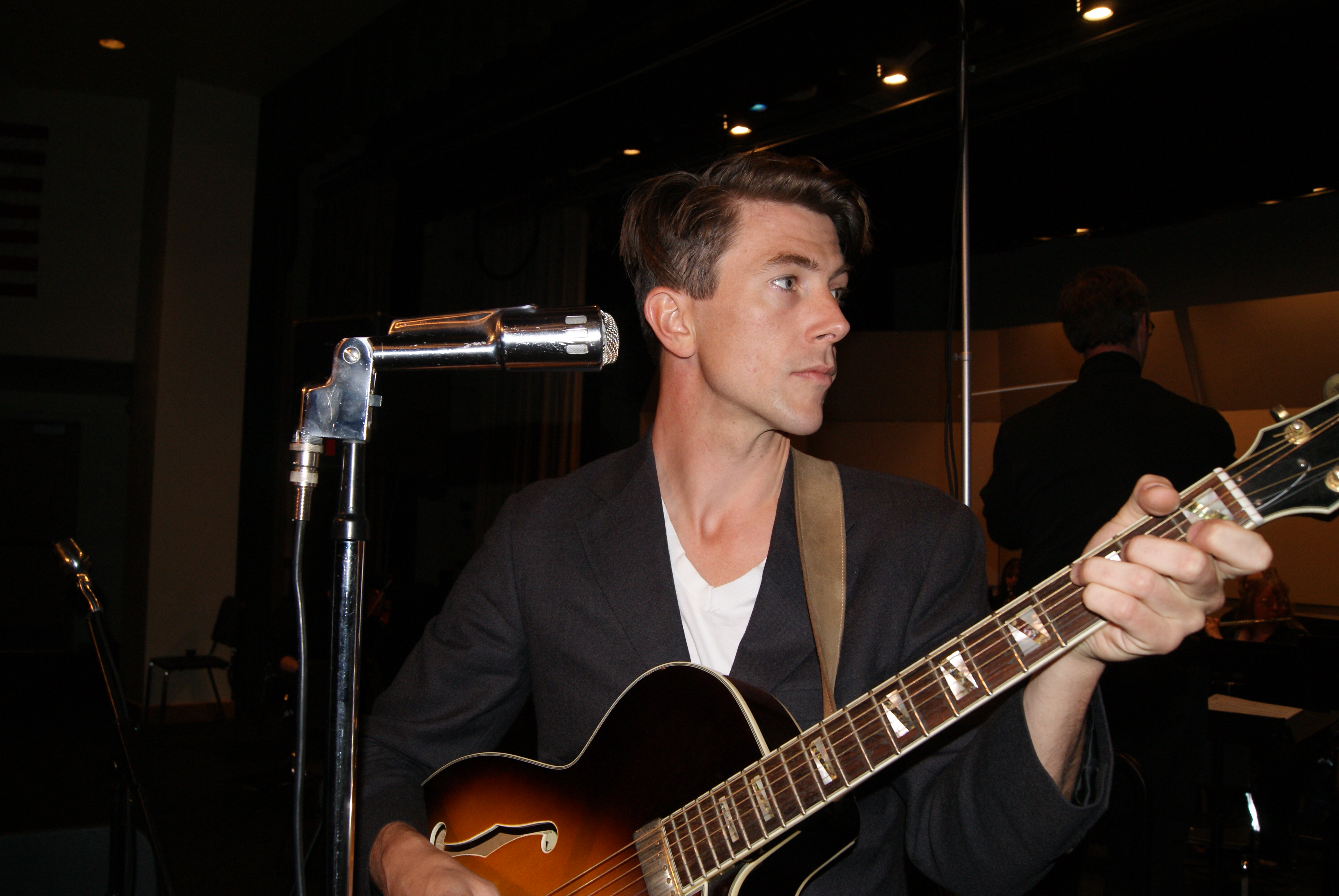 Swing Into Spring!
Much like the buds on the trees, as spring moves forward here in northern Michigan, our local orchestras and ensembles emerge from their winter hibernation to begin their busy spring and summer performance seasons. Here are several upcoming orchestral concerts for you to enjoy.

The Great Lakes Chamber Orchestra
Petoskey's GLCO is beginning its season with two shows. The Sunday Series Recital (free, 4pm May 21) is the smaller and more intimate of the two, with a focus on smaller ensembles and soloists in a cozy venue, the First Presbyterian Church of Harbor Springs.

The recital, titled "Twos, Threes and Fours," will feature The Traverse Quartet, musicians who are members of both the GLCO and the Traverse Symphony Orchestra (TSO); Steven Leonard on violin, Ann Schoelles on viola, Lynn Hansen on oboe, and Elizabeth Bert on cello. Pieces at this performance will include Mozart's Sonata in D-Major K.292 and Gordon Jacob's "Six Shakespearean Sketches," as well as additional works by George Gershwin, Joanne Martin, and Franz Krommer.

Also from the GLCO at 7pm on Sunday, June 11, with be the Americana Plus performance, which will include both the orchestra and its chorus at the John M. Hall Auditorium in Bay View. This concert is expected to seat up to 400 people, with general admission tickets for $25, and reserved seats for $50.

Americana Plus' program will include Beethoven's "Choral Fantasy Opus 80," featuring Anthony Patterson on piano; "Opus 1" by Samuel Barber; and "Company" by Philip Glass. The GLCO choir also will perform Gwyneth Walker's striking "A Testament to Peace" with the orchestra. Of added note will be a performance of Kenji Bunch's "Verso" featuring GLCO conductor Libor Ondras on viola and concertmaster Paul Sonner on violin.

"Anthony is a well-known performer at Bay View; he'll be amazing on the piano," said Dibby Smith, GLCO board president. "And Libor is always fabulous. Plus Gwyneth Walker's pieces, I think, will be very powerful in performance, with their strong messages of peace and love — that's something we all need right now."

Tickets available at local chamber of commerce offices, online at glcoorchestra.org, or by calling (231) 487-0010.


The Cadillac Symphony Orchestra
Popular songs get a second life when they're adopted by an orchestra that can translate folk, indie-rock, or country tunes into complex orchestral arrangements. The Cadillac Symphony Orchestra has taken the idea one step further with its Locally Grown concert series: It brings in local musicians to perform orchestral arrangements of their own original songs with their hometown symphonies.
Liz MacCord is president of the Cadillac Area Symphony board, which oversees the Symphony Orchestra. She explained that the idea for the Locally Grown series began when the orchestra was looking for something to inspire students.

"It was part of our thinking of ways to help the symphony grow, and to keep the arts alive in what's essentially a rural community here," MacCord said. "We wanted to feature something fun, and also something that would inspire future musicians, kind of a 'Hey, look at what you can do,' type of thing." As a result, the symphony now offers a Locally Grown concert every spring — this will be their eighth — featuring a musician born and raised in the Cadillac area.
"These are people who have either gone to college for music study or gone out on their own to pursue a music career," said MacCord. "We invite them back to be specially showcased at this concert."

The musicians so far have ranged from a French horn player who grew up in Manton and now sits with the Boston Pops Orchestra, to Cadillac-born blues and bluegrass musician Luke Winslow-King (pictured above), who now lives in New Orleans, performing and recording as a solo artist.
"We feature talented high school students, too." MacCord added. "Last year, two high school violin players performed with the symphony. This year, we'll be featuring Elijah Emmons, a senior who is a trombone player at Cadillac High School. He'll be performing a five-minute long Rimsky-Korsakov piece with the orchestra."

This year, Locally Grown VIII will feature Rachael Davis, the well-known solo singer-songwriter who is also part of Sweet Water Warblers, a trio in which she performs alongside May Erlewine and Lindsay Lou. For the Cadillac concert, Davis will showcase her musical range, with pop and folk-inflected music that shifts from lullabies and balladry to swing tunes and waltzes.

"Rachael sings, she plays banjo, she's just great," MacCord said. "She wrote her own pieces, and we contracted an arranger to arrange the symphony music for the songs she'll be performing with our orchestra."
With such a local following, Davis is expected to fill the 700-seat auditorium to capacity. MacCord's advice? "Get tickets while you still can!"

The Cadillac Symphony Orchestra's Locally Grown VIII concert takes place at the Cadillac Community Auditorium (500 Chestnut Street) at 7pm on May 20. Tickets — $12 for adults, $6 for students — are available at Horizon Books, Brink's Framing, or at the door. cadillacsymphony.org.

Trending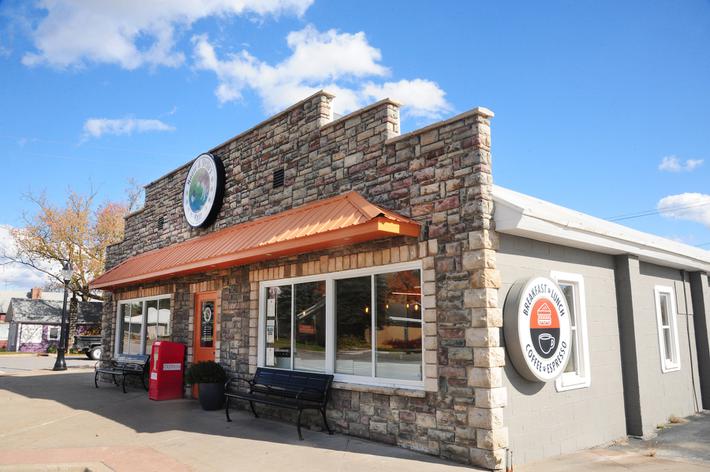 Kalkaska's Moose & Stella's
Dan Bloomquist and his wife, Evamarie, bought Breakfast & Burger Express in downtown Kalkaska at a great time: Decembe...
Read More >>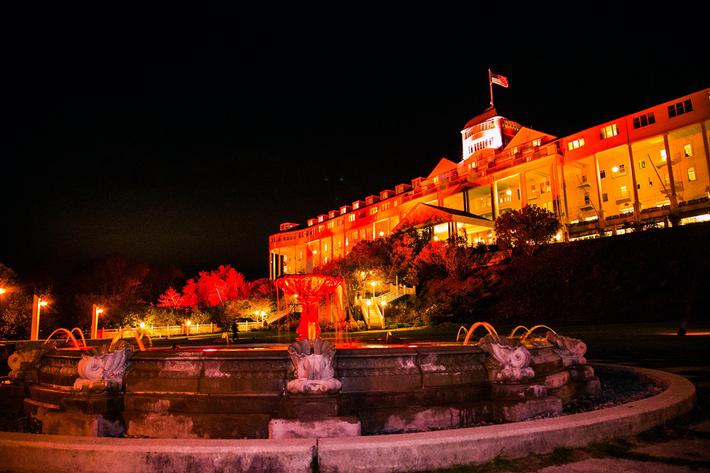 Halloween Rising
While the pandemic continues to impact lives and prevent mass gatherings, some Halloween events Up North, much like your a...
Read More >>
Hope and Vote
With mail-in voting well underway for many, and a trip to the polls just days away for many more, the gravity of the outco...
Read More >>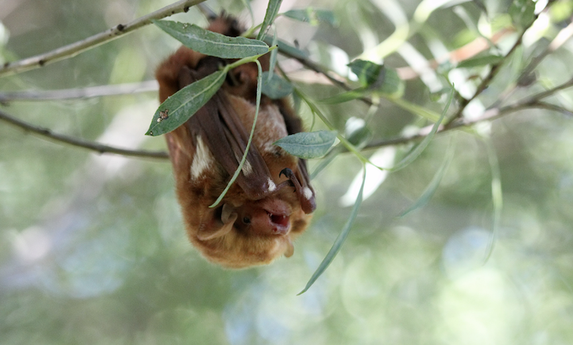 A Nightmare for Michigan Bats?
If you're seeing more decorative bats this Halloween than you saw of their live counterparts this summer, there&rsqu...
Read More >>
↑