Taste Of Gaylord
Gourmet goodies, a bevy of beverages and multiple chances to win all manner of fun stuff (and to help a good cause, too) – what better way for a Gaylord gastronome to while away an evening? You'll find all of the above at this year's Taste of Gaylord, a special event showcasing the diversity of the Alpine Village's restaurant scene.

Foodie First
The first Taste of Gaylord got its foodie footing back in the early 2000s as a way for local food purveyors to introduce locals and visitors to an extravagant sampling of area dishes and drinks. The concept is a simple one: you buy a ticket that allows you to circulate the room all night enjoying tastes of appetizers, entrees, desserts and more (a cash bar is available for beverages).

This year's Taste of Gaylord has a fresh new theme. Gayla Fitzgerald, membership services director for the Gaylord Area Chamber of Commerce and event organizer, said, "We're theming it to the old movies set in the '30s and '40s. We're going to have a red carpet runner and black and white and gold decorations, and we'll be projecting old vintage film footage on the walls."

Epicurean Evening
All the better to highlight Taste of Gaylord's epicurean atmosphere for the 400 or so people expected to attend. As in prior years, the evening will include dishes from over 15 restaurants, including Otsego Club, La Señorita, Main Street Market and Bistro, Dairy Queen, Alpine Chocolate Haus, The Ridge and also students from Gaylord's culinary arts classes.

Additional highlights include offerings from Michaywe Inn the Woods and Bennethum's Northern Inn. "Michaywe will bring a sushi appetizer plus Korean tacos with barbecue beef, kimchi, jalapeno spicy mayo and cilantro and pink champagne-poached pears for dessert," Fitzgerald confirmed. "And Bennethum's will have Ahi Tuna Diablo with fresh Hawaiian mango habanero slaw and short rib Wellington with mushrooms and a demi-glace. Dessert will be a mudslide mousse chocolate tart with Bailey's and Kahlua."

A Little of Everything
On the lighter side, Gaylord's Family Fare supermarket's deli catering will offer Michigan-made cheeses and fish spreads with crackers, while the local Starbucks will supply cold brew coffee. There will also be raffles of restaurant gift cards throughout the evening and of course the live auction. "The benefit auction proceeds will benefit the Otsego County leadership classes," Fitzgerald explained. "They meet once a month to help selected Gaylord students gain leadership skills."

This year's auction goods include a cooking grill, a picture-window mirror, wine baskets and picnic baskets, a beverage cooler and a package from the Otsego Dental Group – over 40 items in all to bid on. "The whole thing is a lot of fun," Fitzgerald said. "We'll also have live entertainment and a photo booth, and it's just neat to go all around the convention center at Treetops to make sure you get to try a little of everything."

The 2017 Taste of Gaylord will take place from 5:30-8pm Mar. 7 at Treetops Resort in Gaylord. For more information and/or tickets ($30 per person), stop in at the chamber office at 319 W. Main St., visit gaylordchamber.com or call (989) 732-6333 or (800) 345-8621.
Trending
Dinghy's Smoked Barbeque Ribs
Dinghy's Restaurant & Bar in downtown Frankfort was hit particularly hard by the pandemic restrictions. "W...
Read More >>
Not a Clue
Surely politicians wouldn't be so clueless that they'd lie about COVID-19 deaths or take a vacation during a statewide eme...
Read More >>
Respecting the River
Forever, the Grand Traverse Band of Ottawa and Chippewa Indians (GTB) has regarded the water — and the Boardman/Otta...
Read More >>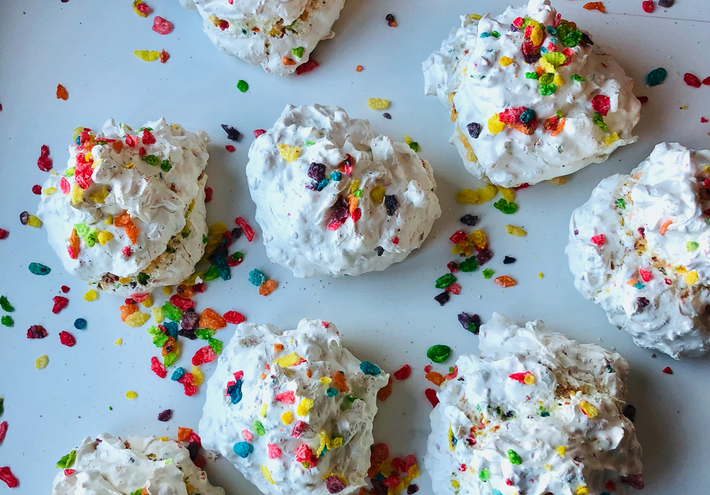 7 Batches Made in Heaven
Let's be honest: Picking the best cookies in northern Michigan is an impossible task. There are so many "right...
Read More >>
↑