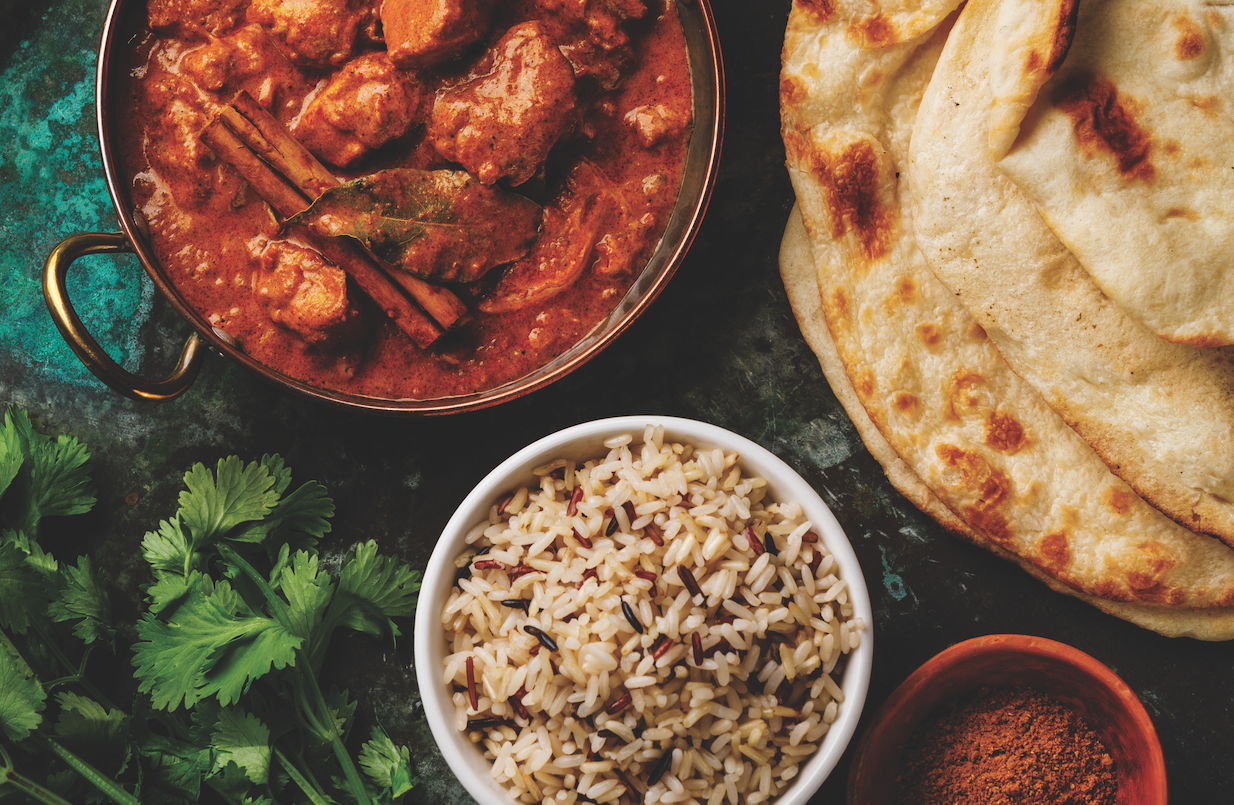 The Tale of TC's Taste of India
One family making other families happy with their food.
While its cuisine is exotic by Northern Michigan standards, Taste of India's location — namely, the food court at Grand Traverse Mall — is quite the opposite. However, judging by the number of customers who line up daily at the ordering counter to feast on everything from Tikka Masala to Aloo Gobi, those seemingly contradictory factors have not hurt business at all.

This is a story about a restaurant, but it is much more than that. It is about family, community, positivity, and adaptability. In the end, though, it all comes back to food, which is a defining element in the heritage of Golan and Jina Rabbani, owners of the Taste of India. And the journey that led them to northern Michigan is as intriguing as their menu.

THE INCREDIBLE JOURNEY
Golan and Jina Rabbani came a long way to start their new life in Traverse City — namely, more than 8,000 miles from their home in Bangladesh. Having decided that it was no longer safe to remain in their native country due to egregious human rights violations, they emigrated to New York with their young son and daughter in January 2015.
As a lawyer in Dhaka, the capital city of Bangladesh, Golan Rabbani was a leading figure in the legal sector, fighting tirelessly for an end to the ongoing human rights violations, and actively protesting against them at great personal risk. "It's very hard for me to keep silent when I see injustice," he said.
In addition to his law degree, Rabbani has a master's degree in social work and was a key figure in establishing the Youth Forum, the largest non-political organization of its kind in Bangladesh, whose main goals are employment, empowerment, and entrepreneurship for young people. And as one final move to help his community and fellow citizens before he and his family left Bangladesh, Rabbani established an orphanage in Dhaka, which now houses 120 children.

Rabbani acknowledged that leaving his homeland was very hard, "but finally, my wife and I decided that for our son and daughter, if we wanted to give them a good life, a secure life, and a good education, we needed to go. Here in America, I have the freedom to write, to speak out, to express my opinion, so I can still work to support the causes I believe in. And we all can feel safe."

But how do you go from being a human rights lawyer to a restaurateur? "In Bangladesh, we had a big house, and the whole family lived there," said Rabbani. Not just my wife and I and our children, but my brother, my sister, and our parents. You know, our Bangladeshi culture is very family oriented — we love to be with each other. We don't like to live individually or be isolated from each other. And food is a very important part of our culture, too. So we not only live together, we also cook together, we eat together. There is always a crowd at dinnertime, and every meal is a celebration. We are born and brought up that way."

PURSUING BEAUTY AND PURPOSE
The move to Traverse City came about quite unexpectedly but seems almost to have been predestined. From their arrival point in New York, the Rabbanis made their way to Port Huron, Michigan, where Golam has a cousin. They might have ended their journey and settled there permanently if not for a friend of his cousin who showed the family "lots of beautiful photos" and told of "many wonderful things" about northwest Michigan.
"And I thought, 'We really should go there and see this,'" said Rabbani. Besides family, food and social activism, he admits that there is something else he is passionate about: "I love beautiful places," he said. "I am a little bit choosy, because I have visited more than 40 countries in the world, and I have seen incredible beauty in Italy, the Netherlands, Germany, Switzerland, Morocco, Egypt — but this area is very beautiful, too. So we started looking around to see if there was any chance that I could get a job up here in social work or law."

Rabbani applied for and received a social worker's license from the State of Michigan and quickly found an opportunity to work with Traverse City branches of the national organization Justice for our Neighbors and the international organization Young Peacebuilders — the latter of which he worked for two years as the South Asia regional manager. He also applied to the Michigan Bar Association to get permission to practice law, he said, but acknowledged that he'll first need to pass two bar exams before he's able to practice again.
"I may take the time to do that at some point," he said, "but for now, I just felt I needed to start earning a good income right away, so I support my family and the community."

And so, in January 2019, the Rabbani family developed another plan: their own restaurant.

WHY INDIAN CUISINE?
"We researched a lot, we wrote menus, we looked for a location, and we did online surveys of local residents. To our pleasant surprise, all of the feedback was positive. Everyone surveyed wanted us to introduce an Indian restaurant here in Traverse City, and many of them even offered to help us do it."
The decision to feature Indian instead of Bangladeshi cuisine, Rabbani explained, was because the two are virtually the same, and most people are at least somewhat familiar with Indian fare. When a vacant food court space opened up at the Grand Traverse Mall in September 2019, the Rabbanis jumped on it.
They signed the lease in October, got the key in November, and spent the next two months readying the space — cleaning, designing the kitchen layout, buying equipment, and passing all the required inspections. On Jan. 2, 2020, Taste of India opened for business.

The menu, which is divided into meat and vegetarian categories, is displayed in brightly nuanced color photos above the ordering counter. In India, people tend to refer to many dishes as curries, but that doesn't mean they contain curry powder as Americans know it.

For easterners, it means some combination of classic Indian spices like bay leaves, cinnamon stick, cardamom pods, cumin, star anise, turmeric, fenugreek, and cloves (each cook has his or her own "secret" mix). And for the Rabbinis, that means going to some great lengths to craft theirs.
"We don't have a direct import license, so we have to drive to Detroit every two weeks to buy those spices and other key Indian ingredients, because the charge for shipping the amounts we need are too high," said Rabbani.

JUST LIKE HOME
The food at Taste of India is as authentic as it can get. Everything is made in house (including the spice combinations and the naan bread) from recipes that the Rabbanis and their relatives used to cook daily in Bangladesh. And each step of the process is very time- and labor-intensive.

Butter Chicken (chicken with butter, onion, garlic, cashews, tomatoes, cream, and spices) is currently a top seller, said Rabbani, as is Aloo Gobi (a vegetarian potato and cauliflower curry). Other selections on the menu currently include Tikka Masala (chicken with red chilis, ginger, garlic, tomato sauce and spices), Vegetable Biryani (mixed vegetables with rice and spices), Chana Masala (chickpea curry with rice), and Bangaleer Dal Vat (a very traditional lentil curry with rice and a bit of smashed potato that is, as the name suggests, actually a Bangladeshi specialty). Samosas (savory fried pastries with a filling of potato and peas), a classic Indian appetizer, are also offered. Each "combo" box includes one curry dish as well as three or four other items, including such things as vegetables, rice, fresh naan, or chicken pakora (dusted and deep-fried chicken fritters). Note: The menu changes from time to time, so it's best to call ahead if you have a favorite dish to make sure it is available.

Rabbani welcomes feedback from Taste of India's customers, and the question he hears most is how "spicy" or "hot" the food is. "And I tell them, we do use a lot of spices — that is inherent to Indian cooking — but our food is more about complex flavors than heat. And for those who are concerned that the spice levels might be more than they can handle, we are happy to give them a small sample before they order. And by the way, we have a lot of mild items, too."

THE POWER OF POSITIVE THINKING
What the Rabbanis have created with Taste of India reflects the culture they grew up in. "Our philosophy is: 'One family can make other families happy with their food,'" said Golam. "I want to run this business so that it also does good for the community. What I earn, I don't need all of it for myself or my family. I need enough to have a house and food and necessities, and for our children's education, but the rest I want to use to help make others' lives better.
"I could have chosen to go somewhere else in the world with my family, but I believe we came here for a reason. And we all speak English, so the transition has been easier. Also, my dream has always been for my son and daughter to have the chance to go to the best universities in the United States — even before we had to leave Bangladesh. My wife and I want them to have the best education possible so that they can someday do something to help other people, wherever that may be in the world."

As to the challenges of beginning a new life in a very different country and city, as well as a four-season climate, Rabbani said, with his ever-present positivity: "Traverse City is a great place to live. Ever since we moved here, we have met the most wonderful people. They are kind, friendly, and welcoming, and they have always tried to help us adapt to the culture and lifestyle here. We feel like all of our new friends are just our extended family. Granted, getting used to the northern Michigan weather was not very easy for us at the beginning, but the good thing is, both our kids are very fond of winter and snow now, and that has helped Jina and me cope with the freezing temperatures, too!"

Taste of India is located at the Grand Traverse Mall Food Court, 3200 South Airport Rd. West in Traverse City. Open 11am to 8pm Monday–Saturday and 12pm to 6pm Sunday. For more information, call (929) 346-2200 or visit tasteofindiatc.us.

LEARNING BY DOING
While Rabbani's background in law and social work might suggest that he had no experience in the restaurant business when he started Taste of India, that's not actually true. "When I was president of the Youth Forum in Bangladesh, we did a lot of large events — often 300 to 400 people — and I had to manage all the food (costing, inventory, sourcing, receiving, storing), sometimes cook the food, and sometimes distribute it, too," said Rabbani. "That was the best kind of experience, very hands-on. If someone wanted me to do a large catering job here, I think I could handle it with no problem after doing all of that. And we may introduce catering with Taste of India sometime in the future, but first we have to build a team for it. Right now, it is a family business — I'm working here along with my wife, my son when he has time, my brother, my cousin Sharif Rahman, who is one of our cooks, and our other cook Brand Temple, who is local."

Trending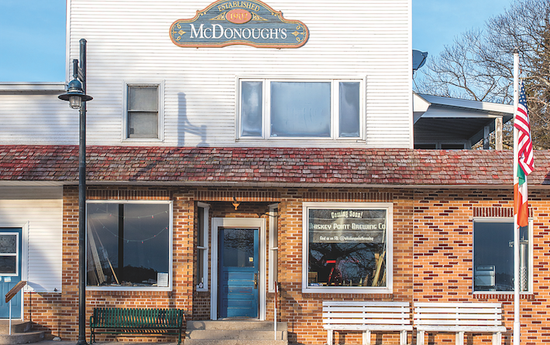 Welcome to Michigan's Most Remote Brewery
After years of planning and honing his beer-making skills, this spring, Patrick McGinnity plans to open Beaver Island&rsqu...
Read More >>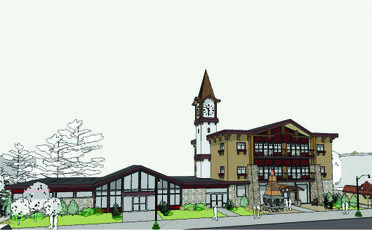 Gaylord: A boomtown Up North
Gaylord native Gary Scott had moved to Indiana, where he and some partners started a business to invest in distressed prop...
Read More >>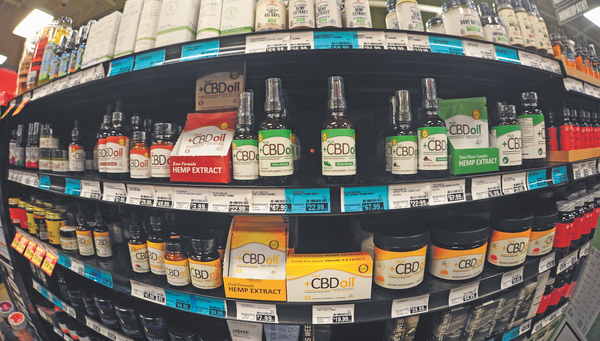 CBD Laws: Dazed and Confused
The sign outside of Family Video in Kalkaska lets drivers know the store has more than just movies. The sign reads: &...
Read More >>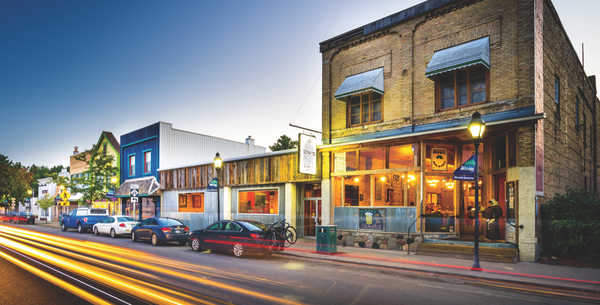 Small Up North Towns on the Rise
Spotlight on Bellaire (pictured)Seems Traverse City isn't the only place in the region making those "Best...
Read More >>
↑