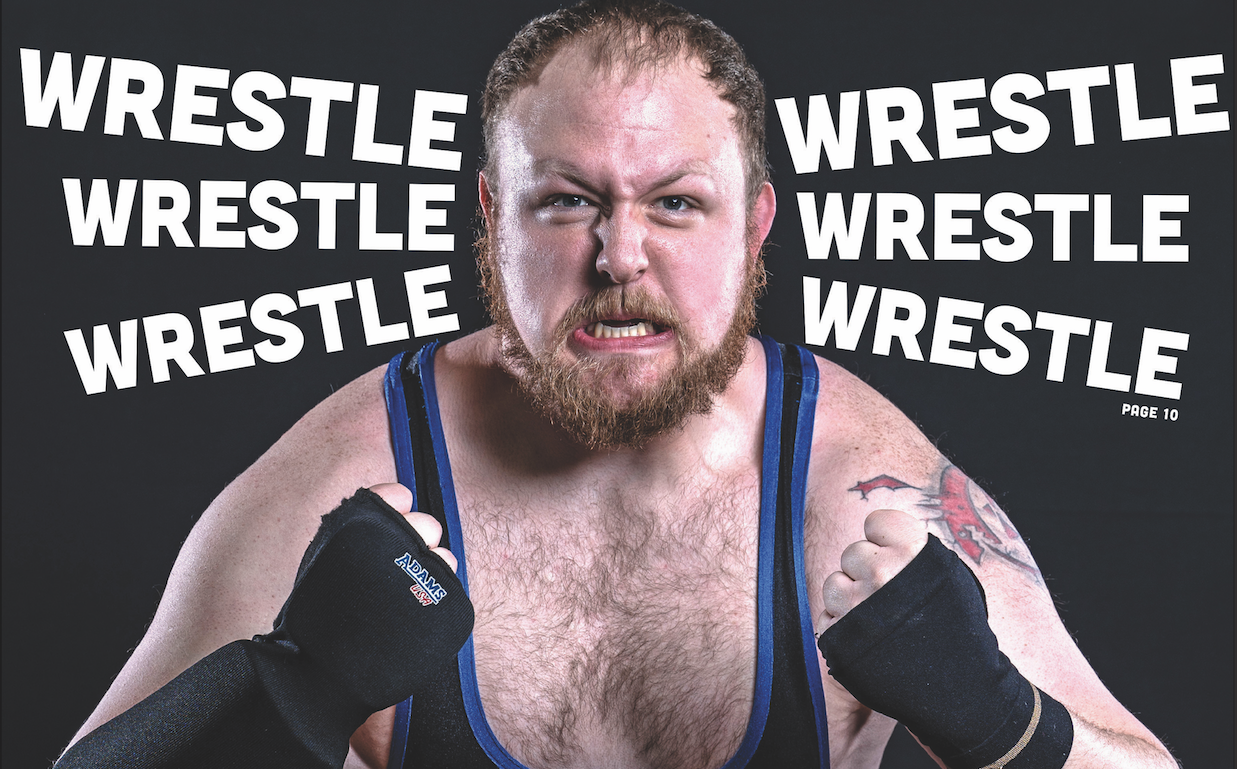 Cadillac, Michigan: Pro Wrestling Hotbed of the North
Cadillac, Michigan: Pro Wrestling Hotbed of the North
On a hot Saturday night in Cadillac, inside the auditorium at the Wex, a ring is set up, surrounded by rows of folding chairs on each side. At the back, there's a stage and a runway where wrestlers can make dramatic entrances under spotlights. In the lobby, a couple hours before showtime, a dozen or so fans sit on the polished concrete floor, waiting for the doors to open at 6pm.

Welcome to UWE Pro Wrestling, a passion project for the couple who founded it in Cadillac in 2003. This year, for the first time, they have at least one wrestling event scheduled each month.

For Eric Freedom, a stage name the 48-year-old has used since the early 1990s, professional wrestling is a lifelong passion. A part-time job delivering auto parts around Cadillac pays the bills, but for Freedom and his wife, Tracy, the allure of the ring and the roar of the fans is what keeps them going.

Northern Express stopped by UWE's June 29 event and talked to Freedom, some of the other wrestlers and some of their fans.

Mike and Felicia Corrigan and their six- and eight-year old sons got to the auditorium early. As season ticket holders, they're allowed to go in before the doors officially open for the night. They took advantage of the opportunity, grabbing some of the best ringside seats for themselves and friends.

Mike Corrigan: We've been coming for about a year, over a year. The boys really like it.

Felicia Corrigan: Mike saw the sign up and started bringing the boys. I never liked wrestling, and they've always been huge fans, so they actually started coming first. And then in November, they got me to come to one, and it was just so much fun. I've been here ever since. The kids love coming, too. It's one place where they can get loud and scream and yell and have fun, and it's allowed. It's something where they can get a little bit wild but stay in their seats. They absolutely love it. It's really fun. You'll see kids out here all night, screaming and yelling, cheering for their favorite wrestlers. It's just so much fun.

A lot of work goes into staging these productions. The people who wrestle are performers, but they also work behind the scenes.

Breathtaking Mike Idol: You got to take the time out of your day-to-day life to hang up fliers. To film videos for the shows. Setting up and tearing down for the shows is at least a three-day ordeal. We come in on Friday and set up the ring and set up chairs and set up the stage, make sure the sound is good, do the show Saturday and tear everything down, load it into a truck, take everything back on Sunday. We wouldn't put that much time into something if we weren't passionate about it. And we're very happy with the product that we put out. We're very proud of it, and I feel it kind of transcends wrestling in a way, because I have had plenty of people who aren't even wrestling fans come out and enjoy themselves. Even though they still aren't going to watch it on TV, they're coming here every single month because they're having such a good time.

Kavan O'Reilley: It's the theatrics of it. It's a family-friendly show. A lot of companies tend to go more adult and do more of the extreme stuff, but we don't do that here. We want people to be able to bring their kids because that's how we all started — watching as kids. That's how you get lifelong fans. It's the production value that we have here and just the cast of characters that we have. [My character is] a drunk Irish guy, and I stumble around looking like an idiot. You've got to be able to make fun of yourself, and I embrace that completely. We've got a caveman, a workout specialist, a hippie, a bruiser. Everybody's got their own thing. It's just a very entertaining show from start to finish.

Eric Freedom: UWE Pro Wrestling started out here in August of 2003. We had our first event. It was actually a free thing. My ring showed up that day, I can't tell you what day it was, but my ring came in from Green Bay that day. We set it up in the park. We'd rented the park for the day. I think we had a dunk tank and a bounce house. We had our first little wrestling show, and we drew 300, 400 people to the park. It was amazing. And then in November, the same year, we had our first official show at the armory, right here in Cadillac, where we had Meng [Tonga 'Uli'uli Fifita, a Tongan semi-retired professional wrestler who also wrestled for the World Wrestling Federation and New Japan Pro Wrestling as Haku.] from WCW [World Championship Wrestling].

Freedom grew up in a suburb of Chicago and became a fan of wrestling by watching matches on Saturday morning TV.

Freedom: I've been around since 1990 in the wrestling business. December 10 will be 30 years. I started loving wrestling as a kid. Saturday mornings — you had to have UHF antennas because the TV was real fuzzy back in those days. The first thing that hooked me was Mean Gene Okerlund was having an interview with Mouth of the South Jimmy Hart. And Jimmy looked just ridiculous. He had spandex. He had elbow pads that didn't match. He just looked silly. And he was cutting a promo, and in the promo, he basically said that he could beat any kid out there. Which to an adult is funny, because here is a grown man saying he could beat up any kid, but me, I looked at the screen and I'm like, "Oh my god, I could totally beat this guy up." So originally that was my first spark to get involved in wrestling, because of that.

As he grew into a young adult, Freedom attended some live professional wrestling events and became more and more interested. He started to think this was something he could do professionally — until the day he took some money earmarkedfor hiscollege tuition and used it for to pay for a training program.

Freedom: When I say "training," I was a little taken advantage of. I gave him $2,200 — money I was supposed to use for college. My parents were not happy about it. My mother wasn't really for it. My dad was. It was kind of his money, so he said, "Take it, and if this is what you want to do, then do it." I'm right toward the end of high school. I have another friend, and we both commit. And we thought, you know, we're going to go down to Chicago and get in a wrestling ring and start learning the business. But then he came over to our house, and he had us grab two mattresses and lay the mattress on the ground, and we learned how to fall and protect ourselves on a mattress that was on the grass, which was not a lot of protection at all. We did that for about two, three months and learned how to wrestle there.
Our first match we ever had was in St. Charles, Illinois, Dec. 10, 1990. That was the first time we had actually been in a ring. We didn't know how the ropes worked; we didn't know how the buckles worked, because we were running off of air. So, we had our first match, but it actually went OK.

Despite starting with was perhaps a less-than-legitimate training program, it was enough to get Freedom work with the World Wrestling Federation, the big leagues of professional wrestling.

Freedom: A year and a half later, I was in the WWF. The Saturday morning shows, where, like, a guy you know would beat up a guy you don't know. I was one of those guys that you didn't know. You were fodder. You just went out there, and you got paid. We were called jobbers back in those days. You basically go there knowing that you're going to get paid, and someone's going to pin you, and the beating is either going to be light or severe, and you'll feel bad after it, but you're not going to complain, because you want the money, and you want to keep coming back.

Freedom never became a big star in the world of professional wrestling, but he said he earned a reputation as a reliable wrestler who could work with others and not make mistakes that would lead to injuries. That meant a lot of other wrestlers wanted to work with him. He spent years traveling and working with different professional wrestling outfits until, more than a decade into his professional wrestling career, he was hired to perform at a show in Cadillac. Freedom said he hit it off with local wrestling fans and began to think about relocating to northern Michigan.

Freedom: Being someone new to this town, just visiting on weekends, they're drawing 500 people. You get a little bit of a status, where people stare at you while you're eating Chinese food: "Oh, I didn't want to interrupt you." I'm a regular person— I was not used to that. There was something about it that was amazing. A lot of people wanted to be friends. I had all these people in my ear: "Dude, you should totally move up here." "We could get you a job." "Come plumb with me." I was like, there's not much left here in Chicago. I could open up a wrestling school, but there are 75 wrestling schools in Chicago. In Cadillac, there are no wrestling schools. I said to my wife, "Let's not talk about it. Let's just do it." And we moved on July Fourth weekend, which is the dumbest idea. And then when I moved here, all them people that said they had work for me? Nothing! Nothing! And I was trapped. I had spent my money to move. I was down to, like, five bucks. So Cadillac's been scary. But I still love Cadillac.

Despite the initial obstacles, Freedom and his wife stayed true to their dream. They launched UWE Pro Wrestling the year they moved up and have been running it ever since. Freedom estimates he's trained 150 would-be wrestlers in Cadillac over the years. Some people drop out, and some people stick with it. Some of those students have become UWE performers. At the June 29 show, five or six of Freedom's students were on the bill.

O'Reilley: I've always been a huge fan of wrestling. I've watched it since I was five years old. And my best friend and I, we always talked about how, oh, wouldn't it be great to be wrestling. Just to see if we could do it or whatever. And we saw Eric put on a show in Kewadin, in the casino there, with a bunch of guys who I grew up watching on TV, and it was like $20 for a ticket, so my friends and I were like, "Let's go."
We went and watched the show. It was amazing. We met all the guys beforehand. After the show, we're like, we're going to go to the bar, just in case some of those guys are there. And they wer,e and sure enough we walked up and talked to Eric and asked him if he had a school. And he said he had a tryout, you know, $50 and come on in. We did it and started training after.

In addition to the training and preparation required in order to perform violent maneuvers in the ring, part of Freedom's job is to build a universe that has rivalries, alliances and betrayal. A recent storyline has unfolded between Freedom and a wrestler with the stage name Yanni Yannos.

Freedom: We built up this thing with Yanni Yannos. He was my best friend. He'd taken some time off. He comes back on the show, but two guys have me down, and my guys are duct-taped. They have a chair, they're going to kill me. And we play Yanni's music, and he runs out, and the place went frickin' bananas. The most unbelievable explosion of energy. I was sitting there crying, it was so good. I'm like, "Oh, my god," because he returned, and they haven't seen him for three months and his music kicks in, and the guys who were going to kill me are like, "What's this?"
When he came out, the crowd went nuts. But here's the thing: We did that to screw with the people. That whole moment was a swerve, and they didn't know what was coming. The minute he came out, and everything was kind of settled, and they are chanting his name, he kicks me in the junk, starts beating up our buddies, super-kicks me in the face, cuts a promo. My wife is at ringside, almost crying, and it was her birthday. My head was lying on a steel chair. He looked at my wife and said, "By the way, happy birthday." He put the mic down, grabbed the chair, and sandwiched my head. He betrayed all of us, the whole town. They were so excited to see him, and he just gave them all the middle finger.

Those kind of stage antics come at a price. Even though the matches are staged, serious injuries go hand in hand with wrestling.

O'Reilley: The word "fake" means we just know how to protect ourselves. I did separate my shoulder. It was two weeks before my very first match. I was learning a move at camp that I probably shouldn't have tried. It didn't make sense for a guy of my size to take the move that I was taking, and I landed wrong, and the diagnosis was a separated shoulder. It hurt really bad. I'm not going to lie. But I still ended up wrestling in the match two weeks later.

The Bruiser Jamie Race: I dislocated my kneecap. At a practice. It wasn't even a show. A guy came in, and I caught him, but he was way out here so I overcompensated, and my kneecap ended up way up farther than it really should be. It took me about six months to come back.

Idol: I have no idea what the exact injuries were, because I had no insurance at the time, so I just had to let them heal on their own, but at the very least I had hyperextended both of my knees on two separate occasions. It wasn't even something you think would hurt or that you would get hurt doing: I was stepping off the bottom rope to get some air to come down and stomp a guy. Didn't even think about the fact that my left leg was completely straight out, so I was like way up in the air and came straight down. I wouldn't recommend it. I was limping around for a little while. I was in quite a bit of pain when it first happened. It took about a month before I was able to walk without limping. And it still kind of gives me problems to this day, but for the most part, it's healed up well.

Despite the injuries and the pain, the satisfaction of entertaining a crowd and the camaraderie among the wrestlers keep the guys going.

O'Reilly: I have a stronger bond with them than friends that I've gone to school with since I was in kindergarten. You know, these guys, I don't consider them friends or co-workers. These are my brothers. And all the guys that come from Chicago, you know, they're brothers, too. It's just an extended branch of the family. We're one big family here. Because if we don't take care of each other, that's going to suffer out there.

Race: We try to make the production as big as big as we can. Just this last year we started using the big television screen. This year we started doing one every month. Just last week we did the Marion Fair. In August we're doing Relay for Life. That's 14 shows in a year. For us, that's a big deal. We're consistently drawing, 200 to 250 people, every single show.

O'Reilly: There's a guy. We call him "sign guy." Lester is his name. He comes here every show, and for each show he makes a sign or two for wrestlers. You know, personalized. It's so cool. I just came back at the end of last year. I had taken a couple years off. And I saw some signs that had been made for the other wrestlers, and then the very next show I was coming out for my match, and there he was, holding I sign for me. I was like, "Oh, my gosh, that's so awesome." Just last week as I was coming out to the ring, a little girl stopped me and gave me a hug. That's cool. We do it because we love it, but we also do it for the fans.

Freedom: At the Marion Fair that we did last Thursday, I ran into a lady who was like 87 years old, sitting by herself. She had her spot picked out. She had her T-shirt, she had her 8-by-10's [photos of the wrestlers], she was good to go. She was smiling. Eighty-something years old, right? I'm intrigued to all hell. So, I'm like, "Excuse me, why did you come out here?" And she pretty much said, "Back in the day at the fair, any time there was wrestling, mom and dad used to take me out to see it. Now that I hear wrestling is right here, right down the block from where I live, it's tradition." I love that. That's beautiful.
Trending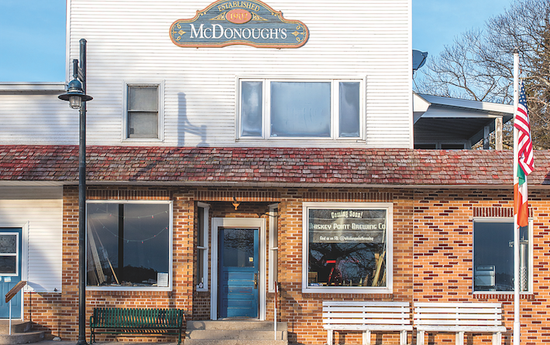 Welcome to Michigan's Most Remote Brewery
After years of planning and honing his beer-making skills, this spring, Patrick McGinnity plans to open Beaver Island&rsqu...
Read More >>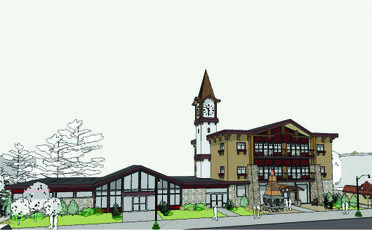 Gaylord: A boomtown Up North
Gaylord native Gary Scott had moved to Indiana, where he and some partners started a business to invest in distressed prop...
Read More >>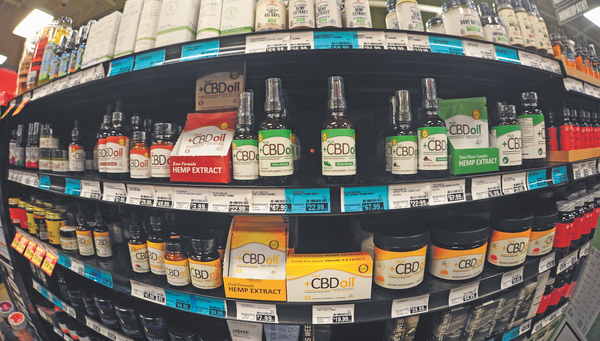 CBD Laws: Dazed and Confused
The sign outside of Family Video in Kalkaska lets drivers know the store has more than just movies. The sign reads: &...
Read More >>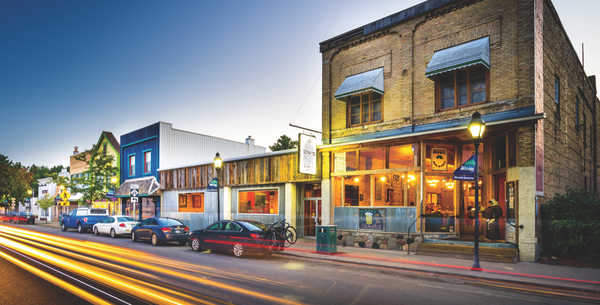 Small Up North Towns on the Rise
Spotlight on Bellaire (pictured)Seems Traverse City isn't the only place in the region making those "Best...
Read More >>
↑