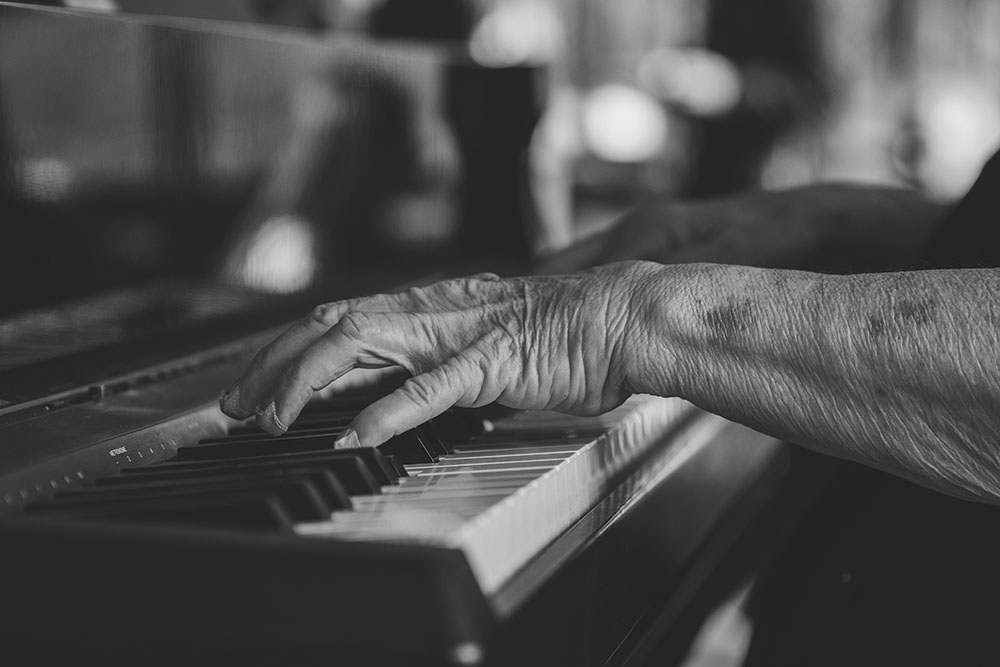 That Old Rag?
It's coming — horns and happy melodies ablaze — to Traverse City this autumn
By Al Parker | Oct. 14, 2017
Stroll down New Orleans' famed Bourbon Street, and you can't swing a string of plastic beads without hitting a musical group playing some toe-tapping traditional jazz.
But you don't need a plane ticket to the Big Easy to enjoy some of those syncopated sounds. A small but dedicated group of music lovers is working to spread the gospel of traditional jazz in northwest lower Michigan.
Traditional jazz — or "jass," as it was originally known — isn't bebop. It isn't even continental, the swing style popular in Europe decades ago. Think earlier and purely American, the styles of New Orleans, ragtime, Dixieland, West Coast, and Chicago jazz — all of which The Cherryland Jazz Society (CJS) keeps alive and kicking Up North.
On Oct. 22, the group, which has about 150 members spread across the region from Traverse City to Petoskey, will host Ray Heitger's Cake Walkin' Jass Band at the Grand Traverse Yacht Club.
The Toledo, Ohio-based Cake Walkin' Jass Band (CWJB), now in its 48th year, is one of the premier bands playing original, traditional Dixieland Jazz in the Midwest and beyond. For decades it played at the famous Tony Packo's Hungarian Restaurant in Toledo. Packo's eatery was made famous by Corporal Max Klinger in the TV series M.A.S.H.
Traditional jazz is a musical idiom that originated at the turn of the 20th century in New Orleans and spread rapidly through the country. The music absorbed ragtime, gospel tunes, folk and blues songs, circus band, and marching band styles, and popular tunes.
"People say it's happy music, and it is that," said CJS member Pete Clapp.
Almost from the beginning, jazz bands were formed with a front line of wind instruments that played polyphonically — each with an independent but harmonizing melody. Typically the line had a trumpet or cornet, clarinet and/or soprano sax, trombone, and sometimes tenor, alto, or baritone saxes. The front line was backed by a rhythm section, made up of piano, banjo or guitar, tuba or string bass, and drums, or maybe a washboard, too.
When the wind instruments play different melodic lines simultaneously, it creates a complex ensemble sound that grasps a listener's attention and offers each instrumentalist opportunity for individual expression within the confines of the tune.
"It's like a conversation in which everyone is talking at once," said Clapp. "But together they all make sense. However, almost all traditional jazz bands also give individual musicians a chance to do a solo chorus by themselves — especially the members of the front line. If their solo is good, they are rewarded by enthusiastic applause. If it is mediocre, they get polite applause. If it's not so good, they get ignored."
The CJS came into being in 2007 when a group of folks who had been attending the Jazz Vespers at Traverse City's First Presbyterian Church were bemoaning the fact that they would miss the music featured at those summer programs. The Backroom Gang, a traditional TC-based jazz band for several years, played at those programs. Bob Core, 89, who grew up listening to jazz legends like Jelly Roll Morton, King Oliver, and Fats Waller, cofounded the local jazz group with Jack and Marge Anderson, Jim and Barb Rowlett, Mary Ellen Byrne, and Eileen Girard.
Together they pulled together a board of directors and began to promote the uniquely American music. CJS's goal is to promote local jazz bands, build an audience for traditional jazz, encourage young musicians to play traditional jazz, and bring in out-of-town bands to broaden the experience of well-played jazz.
Before CJS, there had been a vibrant history of traditional jazz in the Traverse City area as musicians came and went. The two most groups were the Slabtown Marching Society and Harry Hibbard's Riverboat Six. Near Petoskey, the Epsilon Jazz Band held court. Today traditional jazz fans enjoy a new version of the Backroom Gang and the Front Street Jazz Band, both of which play occasionally at local events.
"Jazz is emotional music," said Clapp. "While its blues tunes may be deep, sad, and soulful, most traditional jazz is happy music that reflects an upbeat, positive spirit that catches the listener and pulls our feelings upward. The music inspires movement and has spawned several dance crazes. Traditional jazz expresses America's national conviction that things are good and getting better."
Ray Heitger's Cake Walkin' Jass Band plays at the Grand Traverse Yacht Club on Oct. 22. Food and drink are available at 2:30pm; the music fires up an hour later for a two-hour session. Admission is $15 per person. Space is limited and reservations are necessary: (231) 947-9334 or (231) 223-4193.
Trending
Very Busy Very Fast
This isn't going to be easy. President Joe Biden and his thin congressional majority are walking into troubled times both ...
Read More >>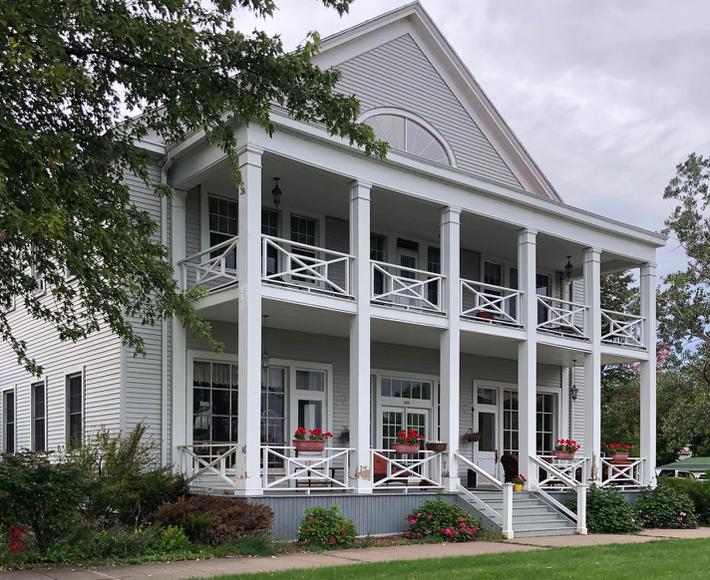 Thunder Bay Inn
Former playground to Henry Ford and part of a famous film and novel based on a real-life murder in the town, the courtroom...
Read More >>
Forty Acres' Spa Day Martini
Myriad methods of cocktail creation are on display at bars around the world. There are flaming drinks, compotes laden with...
Read More >>
He's Gone, Now What?
Wounded and fearful, America watched the 45th President leave the nation's capital. On a hastily arranged stage at a...
Read More >>
↑