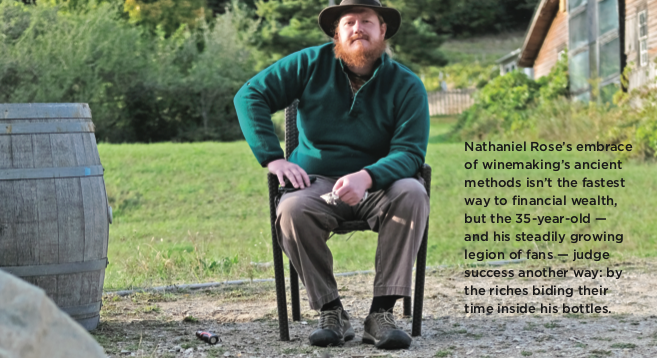 The Ancient Wine Wizardry of Nathaniel Rose's Reds
One for the Ages
There is a paradox that confronts you when you turn into the dirt driveway of Nathaniel Rose Wines, north of Suttons Bay.
Rose, a 35-year-old winemaker who grew up in Leland and three years ago won a double gold at the San Francisco Chronicle Wine Competition for a five-year-old red, has a degree in biochemistry from Western Michigan University. He also has a budding reputation as one of the hottest winemakers on the peninsula, one whose wines can fetch $150 for a single bottle.
Yet as you pull up to the office-like tasting room (now closed due to the pandemic; tastings now occur outside and 20 feet apart because, as Rose says, "the whole loss of sense of smell and taste would be kind of career-ending for me) you're greeted not with the polish and indications of wealth that characterize most of the wineries on Leelanau and Old Mission peninsulas, but with a ramshackle barn, winemaking equipment spilling out into the parking lot, and, at the edge of a tree line, an old motor home and a couple of weathered boats on trailers.
Nevertheless, if you look close enough, hidden in this strange tableau is the unlikely story of how Rose became one of the youngest winery owners in the region.
FINDING THE KNACK
Rose has accomplished a lot, but to do so, he's also sacrificed a lot.
First off: that old motor home … actually, an Airstream, one of the few models with its own engine and sporting square corners rather than elegant, sleek curves.) That motor home is where Rose lives.
His winemaking story started right after high school, at age 18. He became interested in fermentation, and after he and his mom made a batch of mead, that interest quickly grew into an obsession. He branched into beer and wine and elected to study fermentation in college, thinking one day he'd go into brewing beer professionally.
"At that point, I had made many batches of beer, many batches of mead. You know, these were all five-gallon, home-brew-sized batches," Rose said. "In 2005, I climbed up the front of the dunes and picked a bunch of wild grapes that were freakishly underripe. But that was actually good for adding the acidity that mead needed. And so, I made "pyment," which is a blend of honey and grapes, which has kind of been a staple for me ever since."
While in college, he returned to Leelanau each summer, and got job at a local winery's tasting room. In 2006, a stroke of luck: While at the Dune Grass Festival, in Empire, Rose met a guy who owned a bio-dynamic vineyard in southwest Michigan. He transferred from Central Michigan University to Western Michigan so that he could work at the guy's vineyard during the school year. Soon, he added on other gigs at others around southwest Michigan.
The next year, with the money he'd saved working at other people's vineyards, Rose bought some grapes of his own. His first commercial test vintage from those grapes, he said, turned out much better than he had expected.
"And so," he said, "we kind of decided that I had a knack for that and should pursue it."
BREAKING IN
In 2009, Rose graduated and returned full-time to Leelanau County. His mission: to find a place his career could get a toehold.
"I quickly learned that nobody hires a winemaker that hasn't already been a winemaker," Rose said.
Despite no one wanting him, Rose said that he next experienced an odd bit of luck.
That year — 2009 — turned out to be an historically bad year for grapes in Michigan. The weather stayed cold, and the grapes struggled to ripen. Across both peninsulas, it looked like the year's crop might be one of the worst.
"There were just absolutely no warm days in 2009 for things to ripen," he recalled. "So, later in the season, I was trying to buy wine at one of my favorite wineries at the time — because they made big heavy reds which is what I was into — Raftshol Vineyards."
Rose talked Warren Raftshol into giving him some work that season, helping the longtime winemaker bottle wine in exchange for some extra cash — and some wine to add to his growing collection. That led to some other work around the farm, and then, as harvest approached, Rose asked Raftshol when he planned to start picking the grapes.
Raftshol told him he'd decided not to harvest that year. The unripened grapes would have too little sugar content and would be far to acidic to produce drinkable wine.
"It would make wine like battery acid — if made by standard wine production," Rose said. "He was just going to let everything rot on the vine, and I said, 'No, I can actually make really good wine out of this.'"
Rose looked to pyment, that combination wine and mead he'd started making four years ago, and knew that Raftshol's unripened grapes would be perfect.
"I said, 'We can make great wine out of this; we're just going to have to buy a fair amount of good honey,' which he was in for," Rose recalled. "And it turned out, when those [bottles] were released the next summer, those were the most popular products. The more underripe for pyment, almost, the better. It was like the perfect vintage for pyment."
GRAPES IN THE BANK
Rose passed his audition that year — though neither Rose or Raftshol had any idea Rose was auditioning.
The next year, Rose made more wine at Raftshol. And it turned out that 2010 was a great year for grapes in Michigan. Rose's plan to establish himself as a winery owner by the time he was 35 began to take shape. He was going to invest everything he could — his labor, his earnings — into what he knew best: grapes. Each year, as he'd done for the last few, he would buy grapes, turn them into vintages, and store them so they could age for four or five or eight years, until they were ready to be sold and served.
"I knew [2010] was an excellent fruit quality year. And so, I had been saving up all that I had been making for the past year working for Warren Raftshol, and I called up my former bosses downstate that all had the vineyards, and I spent as much as much money on fruit as I could," Rose said.
There are serious barriers to getting into winemaking. And though Rose only made $10 an hour working at Raftshol, he got something else, something that was to him far more valuable, in exchange for his labor: Warren Raftshol allowed the young winemaker to use not only his license but also Raftshol's facility to produce his own wine. Raftshol also allowed Rose to store it there, and told him that all the wine he'd made and stored would be transferred into Rose's name whenever he wound up with a winery of his own.
"Most of my assets, instead of really saving them as money, I turned that money into grapes that I turned into wine and then amassed that asset, so that it would be big enough upon release to pay for a property," Rose said. "Everything in this industry you have to plan so far out, you know."
COMPLETING A CIRCLE
That same year, Rose got involved with some old friends who were starting a meadery in Benzie County, St. Ambrose.
While he made wine on the side — wine that he couldn't sell until it had aged, wine that he couldn't sell until he had his own winery license — he worked at St. Ambrose through 2013, helping to develop the recipes and the formulas used to make their mead.
Meanwhile, Rose struck an agreement with the Brengman Brothers Winery, in Leelanau County. He also worked as a winemaker there and moved all of his wine and winemaking equipment to the young estate, continuing to invest in more grapes and create more of his own vintages each year.
That lasted until 2017, when everything would come full circle for Rose. It was a phone call that changed everything.
"I got the phone call from the first place that I was a winemaker at, Raftshol Vineyards, that he was retiring, that he was selling the farm, and that I had the first shot at it," Rose said. "At that point, I just pretty much dropped everything."
Despite having made and saved all his wine, Rose was not wealthy. He had invested his money in making wines; he didn't have much cash in savings.
But there was something that worked in his favor. Raftshol Vineyards sits on land that had been put into a conservation easement decades ago. Its 27 acres can not be developed. Because of that, there were really only two options for the land's future: remain a winery or become a natural area.
Warren Raftshol was willing to sell his winery to Rose on land contract. That enabled Rose to achieve his dream of having his own winery three years earlier than he planned.
Rose succeeded in establishing a winery in Leelanau County despite obstacles that make it extremely difficult for a young start-up to get going there or on the Old Mission Peninsula.
"Some of the regulations in Leelanau and Old Mission make it cost-prohibitive for young people to get into the industry. You have to own 10 contiguous acres of land, and five of those have to be planted in fruit," he said. "With it costing, at a minimum, about $15,000 per acre to put the vines in — not even buying the land — plus the land prices for 10 acres of land in Leelanau County, that has to be on a good enough site that the grapes aren't going to get frosted out, so you're talking on top of hills, so you're talking view property, and then having to wait five years until the grapes are ready — it's kind of tough."
Rose said it is easier for young people to get started in other parts of Northern Michigan because they don't have to own the land that produces the grapes. He said young people are doing interesting things with wine in Antrim and Benzie counties and up and down the west coast of the state.
ANCIENT ART & PATIENCE
Rose credits his success and his knack for creative, innovative approaches to winemaking to the circuitous and unconventional route he took into the craft.
He didn't ever go to winemaking school. He had planned, one time, to enter a graduate-level program at Michigan State, but the program was eliminated just as he was preparing to attend, and he decided he didn't want to study winemaking in another state. He likes to work with Michigan fruit, he said, and he decided that was what he would focus on.
Anyway, he said, having studied the science of fermentation rather than winemaking has forced him throughout his career to think differently about winemaking. Rose said that led him to a winemaking approach that's distinct from many other winemakers in the region.
"Oenology school essentially teaches a method of winemaking, and they teach the modern method of winemaking. And so without having had that beaten into me, through education — "This is the way you do it!" — I pretty much just went with what was common sense, which ended up pretty much being the — I don't want to call it the traditional method because sometimes people use that to apply to the older side of the modern winemaking method," he said, "more the ancient winemaking method. Especially when you have limited equipment."
Rose likes to make reds, and in the process of learning how to do that in Leelanau, a region traditionally known for whites, he discovered that the climate is ideal for making European-style red wine, provided it's allowed to age properly.
"If you let the fruit hang until ripeness, which we can achieve most years up here, if you let the fruit hang long enough, because we're buffered by the lake and don't really frost until November, you get ripeness," Rose said. "I think one of the problems a lot of the times is that people were concerned that they would lose the fruit and were picking it earlier and not achieving that ripeness."
Aging the wine properly before bringing it to market is another challenge, especially for a fledgling winery operating on a lean budget. To store the wine for five to 10 years means it must be held under certain conditions and tended to regularly. All that time and effort costs money. And that's reflected in the cost of a bottle of Nathaniel Rose Wines, many of which cost around $30 or $40 or $50 a bottle — and some, like his 2012 Left Bank, a blend of Cab Sauvignon, Merlot and Cab Franc, $150 for a bottle.
While California wines, because of the high sugar content of the grapes, are suited for quick release, Michigan wines do better when aged. In the early years, especially, that led some Michigan wineries to attempt to speed up the aging process with chemical additives to get their wine ready for market within 18 months, an unfortunate consequence of a strained business model.
"That's just not what the state's suited for," Rose said. "What comes off the vine is just about perfect. You've just got to wait five years until it's ready to drink."
FOR THE LOVE OF MICHIGAN WINE
Bill Schmidt became friends with Rose several years ago after the two bonded over a shared love of Michigan wine.
Schmidt, who moved to the shores of Lake Leelanau after he retired from Pfizer five years ago, first met Rose at a tasting room in Leelanau County shortly before he retired.
Schmidt collects Michigan wines, and he especially likes reds; he's become an avid fan of Rose's winemaking.
"I probably have more old Michigan wines than maybe anybody, more than anybody I know," Schmidt said. "Nathaniel is one of the best as far as his understanding of winemaking. He's done an awful lot of research. He really does know what he's doing."
Schmidt said the key is that Rose understands how Michigan red wines are so similar to French reds in that they need to be aged properly.
"I think there's a few winemakers around here that do really well with that," Schmidt said.
Schmidt said he also appreciates Rose because of how he shares his love of wine and winemaking. Many winemakers, he said, jealously guard their secrets and won't go into detail about the process of making wine.
He said he recently shared some bottles of Nathaniel Rose Wines with a friend visting from out of town who happens to be a sommelier.
"He was almost embarrassed to say that these were some of the best wines he's had in a while," Schmidt said.
Trending
Pronouns 101
My first assignment in an online graduate-level class was to provide information about my background, including my pronoun...
Read More >>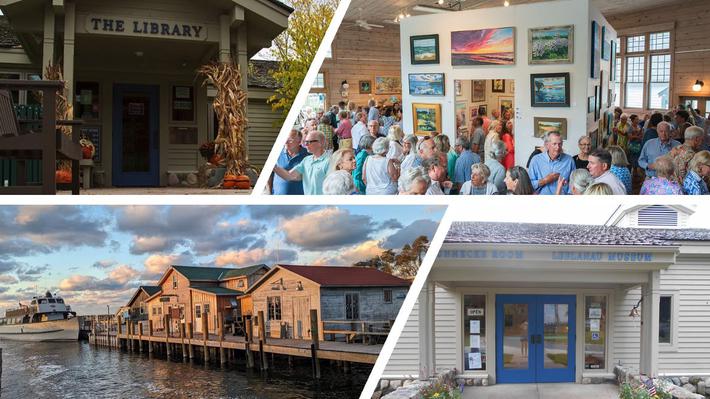 Collaboration Is the Name of the Game
How long does it take to create a cultural center? As few as three years, or as many as 170. Sometimes both. The organiza...
Read More >>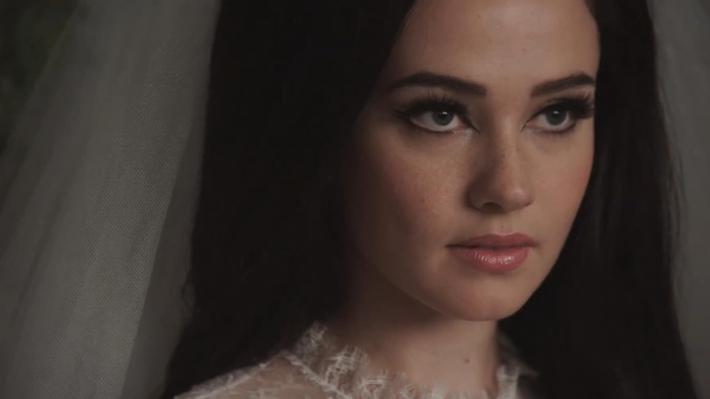 Film Review: Priscilla
While you will certainly be mesmerized by the haunting lead performance from newcomer Cailee Spaeny—and be impressed...
Read More >>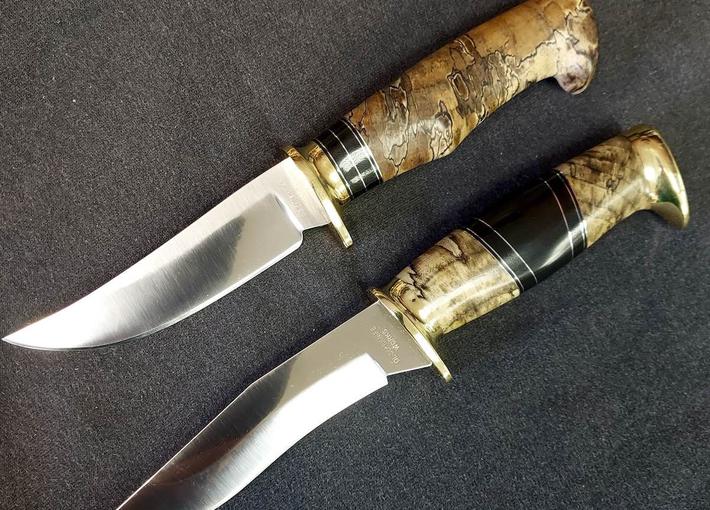 Bespoke Blades
What do you do with a battered ice skate, an old rubber puck, a cracked hockey stick, and a gob of tape? Pitch 'em, ...
Read More >>