The Archipelago Project
A world-hopping music camp returns to TC each summer
When Dan Trahey and Garrett Mendez were attending school in Traverse City, they had dreams of playing music in their post-school careers. They were able to achieve that goal: The musical experiences of the tubist and trombonist, respectively, range from performing with orchestras and brass bands to playing chamber music and world music. They've traveled the world from the U.S. to Europe to South America—and come right back to Traverse City.
The two are the founders of the Archipelago Project, a nonprofit music education organization dedicated to advocating musical arts through performance, residency, and consultation. Together with Education Coordinator Armand Hall, they work with youngsters from all walks of life.
Not only are all kids welcome, so is all music. "Music is experiential. We want kids to interpret society the way they see it," says Trahey. On its website, the organization defines its mission as "to connect, educate, and inspire audiences from diverse ethnic, geographic, and socioeconomic populations."
"We believe in diverse music," Trahey says. "We grew up here and saw the inspiration of marching band, symphonic band, musicals, folk music."
That in turn inspired him to share such disparate influences with others and led to welcoming new music from the students themselves. "'Ode to Joy' won't resonate in [inner city] Baltimore," he says. "So we started writing our own music."
While the organization was founded in Traverse City and returns here each summer, the goal is to involve and inspire students from across the globe. While maintaining their own professional music careers, Trahey and Mendez work with various schools and cultural organizations during the school year. The project's residencies and workshops have taken place as near as Farmington, Michigan, and as far away as Austria and Venezuela.
They relish the chance to return to their home base for the Collective Composition & Arranging Workshop, held this year July 11-18 at Right Brain Brewery from 9am-11:30am. The workshop is a kind of musical melting pot that brings students together and guides them through the rigors of writing, arranging, rehearsing, and performing together in just one week.
The Archipelago approach to songwriting is markedly different from that of the stereotypical solitary composer. "It's not one person with the music or a riff or lyrics," Trahey says. He says that the collective approach is especially unique as it's done with students playing strings, brass, woodwinds, percussion, guitar/bass, and vocals.
He says this collaboration method has a critical purpose: He and Mendez want to demystify the writing process for the students. "You don't have to be Mahler in a cabin in Austria," Trahey says. "We validate other music and tastes. The students are writing sophisticated [material]. We just teach them how to express themselves. We want to unlock their creativity. It breaks down preconceived notions of what's good."
The democratic ideals of the program mean that everyone's ideas are welcome, no matter their age, instrument, or musical background. (Students are recommended to have at least one year of experience on their instrument.) All the students contribute to the creation of the music.
Trahey, Mendez, and Hall aren't satisfied with simply helping students write their own music—they want to tackle live performances, too. The students will have two performances on July 17 and 18, locations and times to be announced.
"Our philosophy is [that] the art of performance is essential," Trahey says. The fast pace plays a role in redefining what a musician requires to perform publicly and what's possible. "In a place like New Orleans, where we were recently, the culture is, 'I need to make money. I play the trombone. Let's go do it!' You reimagine where the concert hall is."
But don't get the idea any performance is just thrown together. Despite the workshop's speed, it is rigorous, and the students are well-schooled.
In addition to Trahey, Mendez, and Hall, students work with highly trained musicians, teachers, and artists from across the world. That's in keeping with several of the organization's missions: to inspire students and audiences from diverse ethnic, geographic, and socioeconomic populations to make music a more important part of their lives; to promote student growth and development through the study, practice, and performance of music; and to develop students into musical ambassadors themselves.
Trahey says the organization typically works in large cities, where funding is easier to come by. Their goal is to offer programming in more sparsely populated areas, too, but they have to find grant or foundation monies or donors, which are fewer and farther between on the outskirts. "We're predominantly working in urban areas. I can put together a $50,000 residency in an urban area; that's where the funding is," Trahey says. "Where is the funding for Benzie County? We want to get into the rural areas."
Want to learn more about the organization and stay abreast of upcoming workshops? Check out archipelagoproject.org and be sure to click on Listen/Watch to link to their YouTube channel, where you can catch several Archipelago Project performances.
Trending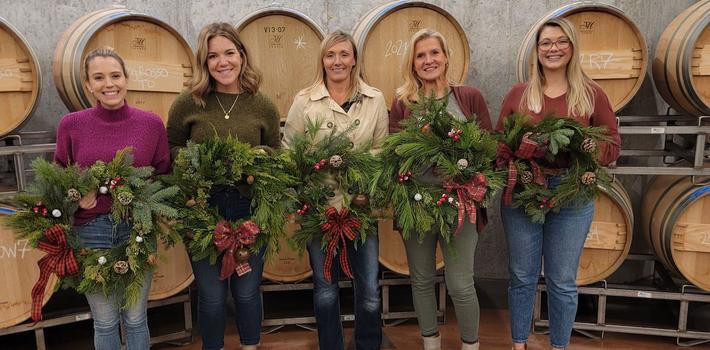 Wine & Wreaths at Mari
If you like wine and wreaths, you'll want to head to Mari Vineyards on Old Mission Peninsula. A 90-minute wreath-mak...
Read More >>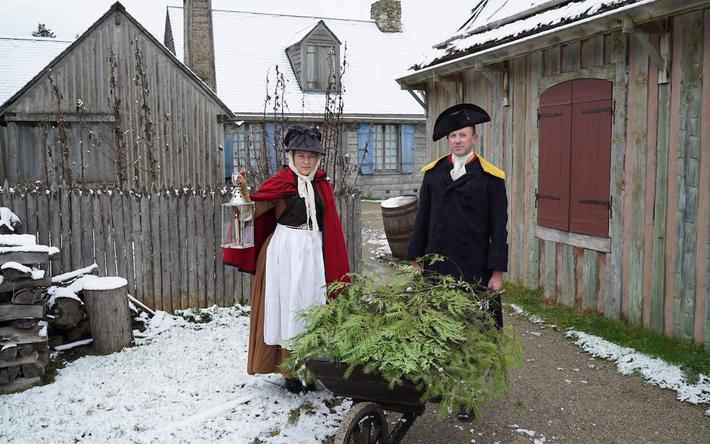 A Colonial Christmas
Christmas is coming to Colonial Michilimackinac in Mackinaw City on Dec. 9. Storytellers will bring to life the stories of...
Read More >>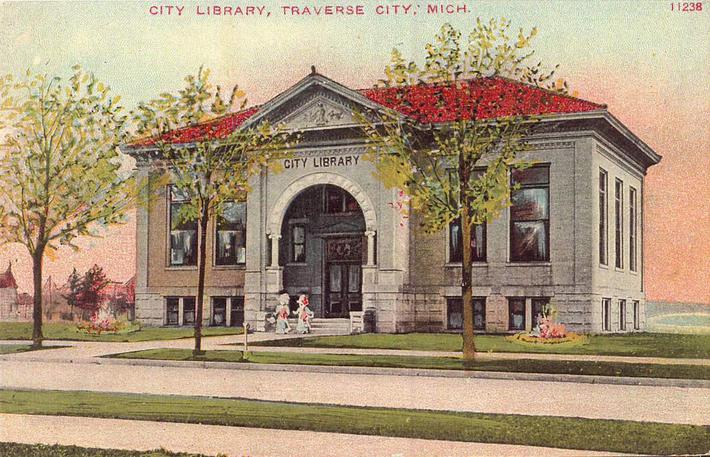 A Literary History of TADL
Next year, the Traverse Area District Library (TADL) will celebrate 155 years of lending books and knowledge in northern M...
Read More >>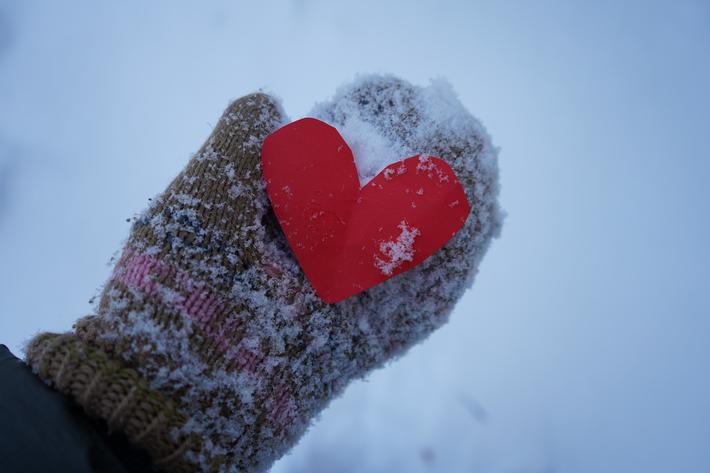 Merry Mittens
The Mitten Real Estate Group of Traverse City is helping make the season bright by kicking off their first Mitten Drive, w...
Read More >>