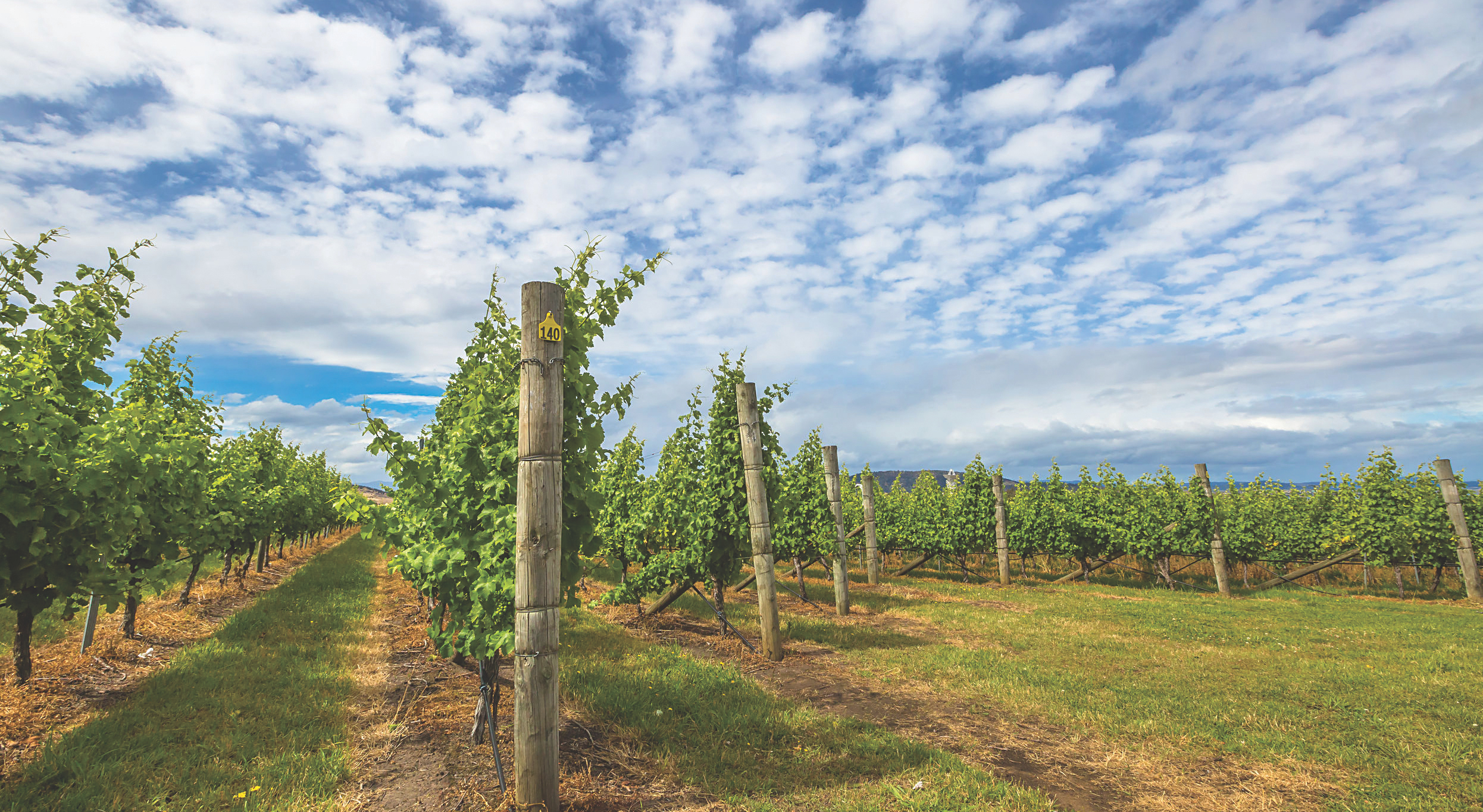 The Bay View Wine Trail
An uncrowded amble to meet the next generation of northern Michigan libations
By Al Parker | Sept. 22, 2018
The Bay View Wine Trail might not be as well-known as the wineries of the Old Mission and Leelanau peninsulas, but it's quietly building a solid reputation for quality vintages.
Home to 12 wineries, the trail runs from Ellsworth to Harbor Springs, with most of its members conveniently clustered around Petoskey.
Compared to other wine trails, the Bay View is a newbie, starting with a handful of members in 2014 and achieving non-profit status the following year. But the trail's members have been individually producing award-winning wines longer than that.
On a crisp autumn day, the drive alone is a beguiling way to spend an afternoon. Add the allure of top quality vintages — both reds and whites — and the adventure is a must for leaf peepers with sophisticated palates.

Walloon Lake Winery
Walloon Lake Winery is just outside Petoskey on a sleepy two-lane road. Its North Arm Noir took home a Best of Class award for Dry Reds in last year's Michigan Wine Competition. It's a dry French-oaked red-grape rosé made from local Tip of the Mitt Marquette grapes.
Walloon Lake Winery's most popular wines are its Wildwood White and the rosé. The production facility and wood-sided tasting room overlook rolling vistas and their vineyards. The Dennis family cordially hosts tastings, private events and weddings.
"We produce six reds, eight whites and some fruits, and it's from vine to bottle," said Connor Dennis, whose family has been farming that site for three generations. "We currently have about five acres in grapes and produce roughly 2,000 cases a year. People love that our wines are all produced locally."
Dennis serves as president of the Bay View Wine Trail and has been busy applying for grants that will enable members to devote more funding to marketing the trail. They are awaiting word on a $100,000 federal grant specially designed for growers of cold-hardy grapes. "Everybody on the trail plants these," said Dennis.
Find It: 3149 Intertown Rd., 231- 622-8645, www.walloonlakewinery.com
Rudbeckia Farm and Winery
Just southwest of Walloon Lake Winery is Rudbeckia Farm and Winery, where owner John Wysokinski and his staff offer an impressive wine, beer, and cider tasting experience that is both fun and educational.
"We have 190 acres, about 10 in grapes," he said. "We invite guests to walk through our vineyards, compete in a game of bocce on our regulation court, enjoy a game of corn hole, or fly a kite with us."
A pet friendly operation, dog treats, and water bowls are set out for visiting pups.
Find It: 3379 Lake Grove Rd. (231) 622-4173, www.rudbeckiafarm.com
Mackinaw Trail Winery
Founded in 2004 in the Upper Peninsula by Ralph and Laurie Stabile, Mackinaw Trail Winery didn't put down roots in Petoskey until 2012, when the couple opened 15 acres of grapes on 30 acres. Their reds and whites are compelling, while their fruit wines — blackberry, strawberry, blueberry and cranberry — have long been the most popular sellers. Their blueberry wine garnered a Best of Class Award in last year's Michigan Wine Competition.
But there seems to be a shift in the public's tastes.

"We're seeing changes in our sales," said Ralph Stabile. "Instead of it being 50 percent fruit and 50 percent grapes, it's now about 70–30 in favor of grapes."

One grape leading the way is La Crescent, said Stabile. "I believe this grape is the future of this region," he said. "We have two-and-a-half acres planted and will be planting more."
Wine lovers will likely find this one reminiscent of an aromatic white from Austria or Germany. Its high acidity makes the grape versatile for various winemaking styles, from dry to sweet, while its floral aroma appeals to consumers.
Find It: 3423 U.S. 131, (231) 487-1910, www.mackinawtrailwinery.com
The Cellars of Royal Farms
This longtime family owned orchard is a go-to for fall apple picking and activities, but its tasting room draws guests right up until it closes for the season December 25. A few must sips: Its Antrim Creek, a full-bodied and dry white with aromas of honeysuckle and apple, and its Sassy Apple, a semi-sweet wine made from Royal's own Honeycrisp apples. You might not be surprised to find hard ciders on tap, but one standout is Hand-Picked, a not-too-sweet, not-too-dry cider made from the farm's antique and uncommon cider apple varieties. New this fall: its Caramel Apple cider. Pair anything with one of its on-site bakery's fresh meat pasties or some homemade baked goods.
Find It: 10445 North U.S. 31, Ellsworth. (231) 599-3222, www.royalfarmsinc.com
1918 Cellars at Castle Farms
Located on the storied grounds of Castle Farms, once home to experimental farm equipment, artists, rock music legends, 1918 Cellars offers guests the chance to explore the history and beauty of Castle Farms while enjoying their wines. Favorites? Their Birch Lake White is very pleasant on the palate and their late-harvest Riesling is perfectly sweet and not too tart. Red lovers will want to try Serenity Red, a blend that's dry, smooth, and fruit forward. Their Stone Mason combines merlot and Syrah grapes in a smooth red with slight chocolate tones.
Find It: 5052 M-66, Charlevoix. (231) 237-0884, www.castlefarms.com/wine
Spare Key Winery
A hidden gem just off the highway, this family owned winery began in 2011 with just 400 vines and a dedication to totally local growing and processing for all of its white, red, and fruit wines. Its home-spun style shows on its labels and in its modest but friendly tasting room, but its vineyard views are as big and beautiful as any long-established estate.
Find It: 6872 Upper Bayshore Road, Charlevoix. (231) 250-7442, www.sparekeywinery.com
Resort Pike Cidery and Winery
A sister operation of Mackinaw Trail Winery, Resort Pike opened last year with mission to corner "Carbonation Country." To that end, it offers guests a hefty selection of sparkling wines and ciders bubbling from 20 taps in their comfortable tasting room. Look for the oversized historic American Flag painted on their barn and cruise in for a pint of MK's Ultra, an apple cider sweetened with brown sugar and caramel that the menu calls "a project straight from CIA mind control experiments in the '50s" or a Perry, a cider made of pears, not apples.
Find It: 3471 Resort Pike Rd., Petoskey (231) 753-2508, www.resortpike.com
Petoskey Farms Vineyard and Winery
Opened in 2014 on 22 acres of rolling hills and scenic pastures, this place is about three miles east of downtown Petoskey, but feels far from the big city. Owners Tracie and Andy Roush invite guests to leave the hustle and bustle behind and enjoy a taste of their 2017 Romance, a full-bodied dry red wine, or a sip of 2017 First Crush, a handcrafted sweet rosé.
Find It: 3720 Atkins Road, Petoskey. (231) 290-9463, www.petoskeyfarms.com
Maple Moon Sugarbush and Winery
Maple Moon touts itself as America's first and only maple winery, and we're inclined to believe that if there are others out there doing maple wine, they're not doing it like owners Todd and Christ Petersen. The pair don't just add maple syrup to their vino; they actually ferment their wines with the sugars in their maple syrup. Vintages range from semi dry to sweet, almost all with a delicious maple tone and cream finish. A cider favorite: the Maple Ginger Hard Cider.
Find It: 4454 Atkins Road, Petoskey. (231) 487-9058, www.mmsyrup.com
Pond Hill Farm Vineyards and Winery
Both family owned and family friendly, this boutique winery sits on 38 acres, some five miles north of downtown Harbor Springs. They produce whites, reds, fruit wines and a crisp, bubbly Northern Lights Peach Sparkler produced from 100 percent Vidal Blanc grapes. Their Pond Hill White, a semi-sweet varietal, won a bronze medal in the 2015 Michigan Wine Competition. Go for the sips, but bring the kids: farm tours, a fabulous food market, and other unforgettable activities — pumpkin chucking, for instance — make this place an essential on any family's fall itinerary.
Find It: 5699 South Lakeshore Drive, Harbor Springs (231) 526-3276, www.pondhill.com

Crooked Vine Vineyard and Winery
Established in 2013, Crooked Vine Vineyard and Winery is a family-owned boutique operation on 38 acres just seven miles north of Petoskey. Owners Geoff and Gail Frey have a goal to produce wines with 'a sense of place and balance' while providing guests a memorable experience. Their 2012 Marquette, a dry red wine, and their Frontenac Gris, a delightful white, achieve that goal.
Find It: 8370 Lakeview Road, Alanson. (231) 881-6582, www.crookedvinewine.com
Seasons of the North Winery
Established in 2012, this family winery produces reds, whites, roses, fruit wines, and a tasty sangria. The emphasis here is on local production, and the goal is simple: quality local wines that complement quality local foods.Just three miles west of the National Shrine of the Cross in the Woods, Seasons of the North offers a small tasting room attached to its production facility and small but pleasant patio.
Find It: 9090 M-68, Alanson. (231) 548-1280, www.seasonsofthenorth.com

MAKE IT A WEEKEND
Twelve wineries is a lot to do in a day. For safety's sake, break up your tastings with some good eats along the way — or better yet — split the route and tuck in overnight at a local inn or hotel.

Where to Dine
City Park Grill, 423 Lake St. in Petoskey, where Ernest Hemingway drank at the massive mahogany bar. It's open for lunch and dinner. (231) 347-0101.

Palette Bistro, 321 Bay St. in Petoskey, offers Mediterranean-inspired upscale offerings in a bistro atmosphere. (231) 348-3321.

Cormack's Deli, 2569 Charlevoix Rd in Petoskey, features great soups and delicious sandwiches. (231) 347-7570.

Barrel Back Restaurant, 4069 N. M-75 in Walloon Lake, dine on great food while overlooking Walloon Lake. (231) 535-6000.

Where to Stay
Hotel Walloon, 4127 N. M-75 in Walloon Lake, was recently nominated as one of Top 10 Best Wine Country Hotels in the nation by USA Today. (231) 535-5000.

Birchwood Inn, 7921 South Lakeshore Dr. Harbor Springs, a place with history, wooden beams and lodge décor. (231) 526-2151.

Stafford's Bay View Inn, 2011 Woodland Avenue Petoskey, has offered guests the grace and romance of a bygone era for 130 years. (231) 347-2771.

Terrace Inn, 1549 Glendale Avenue in Petoskey, a Michigan historic landmark, this landmark inn features 38 cozy rooms. (231) 347-2410.

Cottages at Bay Harbor. 3600 Village Harbor Dr. in Petoskey, plenty of room to enjoy an unforgettable getaway. (855)688-7023.
Trending
Libertarian Solutions to Reforming Police State
Americans are finally seeing the need to reform the way our society enforces laws, as the issue of police force has been p...
Read More >>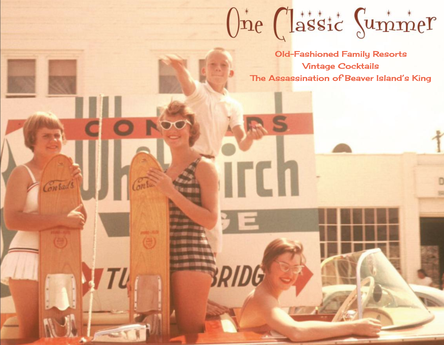 Cruise On In: The Best Resorts of Summers Gone By
As a prime vacation spot, northwestern lower Michigan is home to a number of different lodging facilities, from rustic cam...
Read More >>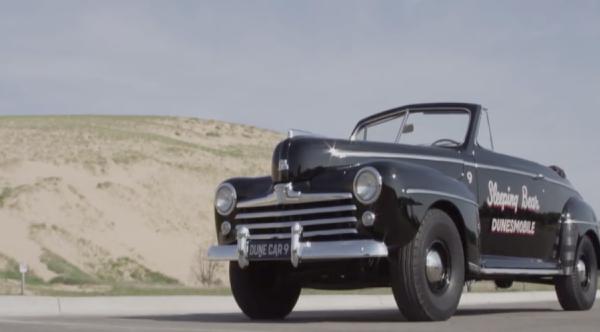 Days of the Dunesmobile
The sand dunes at the Sleeping Bear Dunes National Lakeshore are monuments of nature, 2,000 years old and towering 100 fee...
Read More >>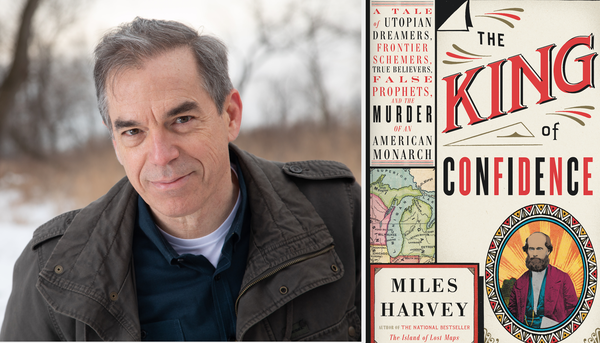 King of Beaver Island
It is possible to make the argument that James Strang is the most interesting person who ever lived in northern Lower Mich...
Read More >>
↑