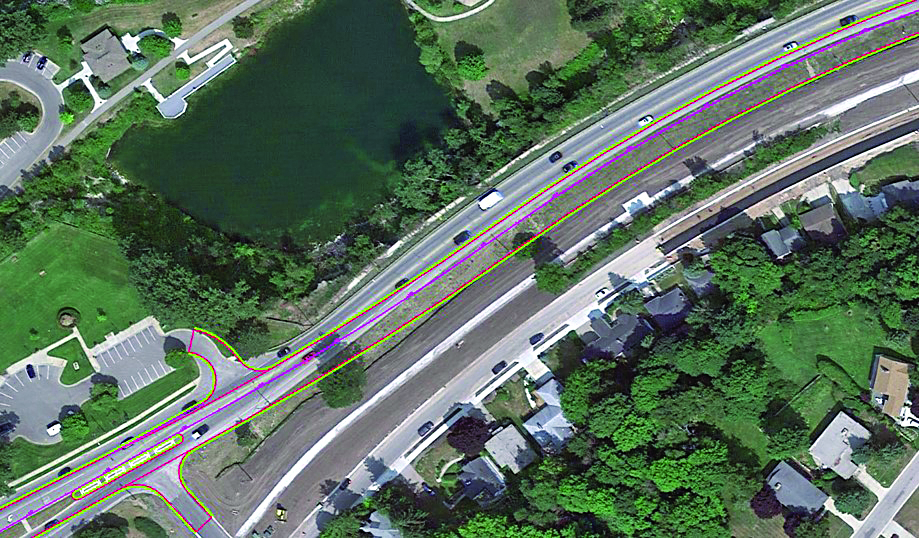 The Biggest Road Construction Projects Up North: 2019
Prepare for a spring, summer, and fall slowdown
There's lots of roadwork planned for the upcoming construction season. Whether you regularly travel along Eighth Street in Traverse City, find yourself driving through Petoskey, or plan to head downstate via M-72 through Grayling, you'd better budget a little more time for your trip.

Though this winter might feel like it's not going away any time soon, construction season is, in fact, right around the corner.

From Petoskey, where the main north-south route through the city will be torn up and reconstructed through spring and summer, to Traverse City, which will see a late start to the long-awaited Eighth Street overhaul and the reconstruction of as many as four bridge around downtown, chances are good that motorists will be delayed and diverted by road work.

There are doubtless many big other projects to be undertaken this year by county road commissions. In Grand Traverse County, for example, planned projects include a detour of Garfield Road from Hammond to South Airport roads for a "mill and fill" resurfacing; resurfacing on Three Mile from South Airport to Parsons Ave. with traffic maintained; and superstructure replacements of the River Road bridges over the Boardman River. Since those projects would be too numerous to list for the entire region, they have been left out.

Following are the eight most significant Michigan Department of Transportation projects planned in northwestern lower Michigan for 2019, plus one City of Traverse City project, arranged by budget size:

No. 1
Major Reconstruction of US-31 through Petoskey
Work has already started on reconstruction and realignment of US-31 in Petoskey (pictured above), between the Mitchell Street Bridge and Fairview Avenue.

Though this project involves only 1.15 miles of roadway, its location — in the heart of Petoskey, next to a Bluff — poses logistical and engineering challenges that make the price tag of this project eye-popping: $11.2 million.

The work will require lane closures, with traffic shifts, flag control, and detours onto city streets for periods of the project, which started this month and is expected to be complete in late September.

There are two primary reasons this project is so expensive, said James Lake of the MDOT office of communications. In order to allow traffic to flow better through Petoskey during construction, the highway has already been widened so that southbound traffic could be maintained throughout most of the timespan.

Another reason for the expense is that the project requires the highway to be shifted inland and for the construction of retaining walls to protect the bluff along Lake Michigan.

"It is about as extensive a reconstruction as we do," Lake said. "Over decades the bluff has eroded, and while it probably would not reach the point of erosion that would completely undermine the roadway, we're moving it back to make sure that it never does."

The project will also see a reconfiguration of the Lewis Street intersection, which today meets US-31 on a slant; after reconstruction, it will be squared with the highway.

Mike Robbins, Petoskey's director of public works, said the MDOT project will send a lot of traffic onto local streets, so the city has opted to forgo scheduling any major construction projects for 2019.

Robbins said the project will be good for the city, but it's going to cause some inconvenience.
"There will be disruptions," he said. "A project of this magnitude — it's going to have effects on the central business district and surrounding areas, definitely."

No. 2
Reconstruction Across Traverse City
The second biggest project in northern Michigan this summer is actually five smaller projects in Traverse City: reconstruction of Eighth Street from Boardman to Railroad Avenue ($5.2 million), and the reconstruction of four bridges at West Front Street ($1.6 million), Eighth Street ($1.4 million), South Cass ($1 million), and Park Street ($.7 million).

The five projects (total cost, according to preliminary estimates: $9.9 million) should be planned in coordination with one another so that road closures will have the least impact on travel through the city, said city engineer Tim Lodge.

Some of the construction timing may be out of the city's control, however, because a shortage of contractors willing to bid on these kinds of projects. Moreover, none of the designs have been completed yet so it might be months before they are submitted to MDOT and sent out for bids. Some of the bridge projects, Lodge said, may not be completed until 2020.

Lodge said the Eighth Street redesign project is the priority. He hopes to have that scheduled by April, and that the project will start shortly after the National Cherry Festival.

City planner Russ Soyring said he hopes that all the projects are completed by the end of the construction season.

To accomplish that, there's a lot of work yet to be done. The design of Eighth Street is still incomplete, for instance. Soyring said it remains undetermined whether the lanes for pedestrian and bicycle traffic would be separated. Also, as of mid-February, consultants were still working with property owners to work out agreements to close driveways.

When it's completed, however, Eighth Street could be transformed from a crumbling, lackluster thoroughfare into one of the nicest stretches of road in the city. In particular, Soyring is optimistic that a line of trees on each side of the street will one day make the corridor something special.

"It won't be instantaneous, the shade trees, but over the years it could be a really leafy shady street," Soyring said. "It could be one of the nicest streets in town."

No. 3
A Season-long Project on M-72 East of Grayling
A popular link between the Traverse City area and I-75 will see lane closures, with flag control during work. Construction on the six-mile swath of M-72 is scheduled to begin in April and reach completion in early October. The project will cost $6.4 million.

The project will be underway from M-93 to the Kalkaska County line. More involved than a resurfacing project like some of those lower down on the list, work on this section of M-72 involves the complete rebuilding of the road.

Lake said that means workers will mill up all of the existing pavement and some of the underlying road bed. That will be ground up and formed into a new roadbed, which will be covered with asphalt.

"That project is going to be a little more extensive, but not quite as extensive as the reconstruction that we're doing in Petoskey," Lake said.

No. 4
Closure of the M-55 Cooley Bridge in Manistee County
This project is a continuation of one that began with the closure of the 1934-built bridge last summer and involves extensive maintenance work.

The project will resume in mid-April, and work is expected to be completed in early November. It's a $4.9 million project.

The closure of the bridge means a fairly short detour to another bridge on the Pine River and then back to M-55.

"It does add a few minutes to the trip, that's for sure, but it's a fairly straight-forward detour," Lake said.

Work will include painting of the bridge steel, expansion joint replacement, and an epoxy coating of the bridge deck.

No. 5
Resurfacing Work in Cheboygan County
Construction planned for 19 miles of M-68, between I-75 and Onaway, is a fairly basic resurfacing project that's scheduled to run from mid-June through early September and cost $2.7 million.

Work will involve grinding off the top layer of pavement and replacing it with new asphalt.
Lane closures will be required, which means traffic will be stopped and directed by flag control.

No. 6
Resurfacing Work in Grand Traverse County
This effort will entail the same process detailed above, except this project will occur on 12 miles of M-113, between M-37 and Vans Lane, and will cost $2.4 million. Work is scheduled in two phases: Work west of Kingsley is scheduled for mid-May to early July, and the work east of Kingsley from mid-July to early August.

No. 7
Resurfacing Work in Leelanau County
Again, like Nos. 5 and 6 above, except that this work will occur on three segments of roadway on M-204 and M-22, between Suttons Bay and Leland, and will also include upgrading sidewalk ramps in Lake Leelanau to Americans with Disabilities Act (ADA) standards. The project, which includes 8.7 miles of road, will begin in mid-August, run through mid-November, and cost $2.3 million.

No. 8
Resurfacing Work on US-31 South of Traverse City
The resurfacing of a three-mile-long, five-lane section of US-31, from South Airport Road to Rennie School Road in Grand Traverse County, could potentially cause significant disruptions; that segment of the highway serves as a critical link between Traverse City and communities to the south.

With that in mind, Lake said, MDOT scheduled this $1.8 million project to take place at night to minimize inconvenience.

The work will require lane closures and traffic shifts that will be controlled by traffic lights. It's scheduled to begin in June and to be completed in mid-July.

No. 9
A New Roundabout for Fife Lake
Terrible crashes that ended in deaths and life-altering injuries prompted cries that something needed to be done at the intersection of US-131 and M-186 in Fife Lake Township.

Work is scheduled to begin in mid-April and be completed in late July. The project is expected to cost $1.7 million. Different stages of construction will require traffic shifts, detours, and lane closures with flag control.

Most importantly, the work is expected to make the intersection significantly safer.

"Eighty percent of the crashes that occurred there are due to someone trying to cross 131, so this roundabout should absolutely help prevent that type of crash from occurring," Lake said.
Linda Forwerck, Fife Lake Township supervisor, said residents have known "for many years" that something needed to be done about this dangerous intersection.

"It has been a very bad intersection, and there's one curb cut very close to State Street, and that hasn't helped because people coming out of that business don't give other people the right-of-way as they should," she said.

She said that interest in seeing a safe intersection has, in general, outweighed people's concerns over having to learn how to navigate a roundabout.

"At first, we talked with MDOT about a traffic light, and actually maybe the roundabout is a better solution," Forwerck said. "It will give everybody the opportunity to cross that intersection."

Lake said that roundabouts used to cause a stir, and some people still complain about them, but they are steadily gaining acceptance in the state.

"I think more and more, people are getting used to them," Lake said.

MDOT will host an open house about the roundabout from 5pm to 7pm Tuesday, Feb. 26, at the American Legion Post 219 in Fife Lake.



Trending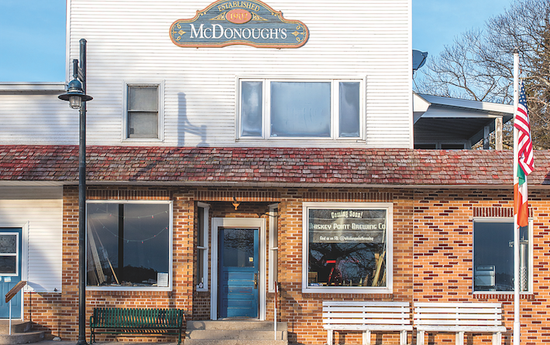 Welcome to Michigan's Most Remote Brewery
After years of planning and honing his beer-making skills, this spring, Patrick McGinnity plans to open Beaver Island&rsqu...
Read More >>
Short-sighted and Spending Big in Antrim County
Four Antrim County Commissioners bravely stood up at a recent meeting and voted for a resolution to postpone moving ahead ...
Read More >>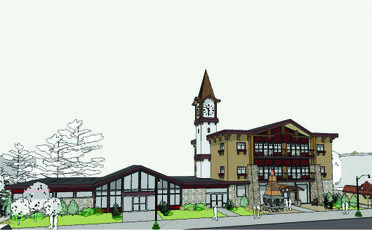 Gaylord: A boomtown Up North
Gaylord native Gary Scott had moved to Indiana, where he and some partners started a business to invest in distressed prop...
Read More >>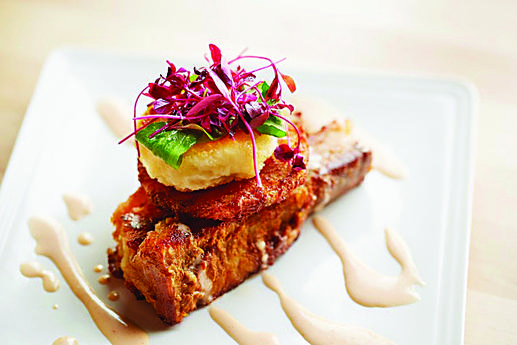 Fall Restaurant Roundup
Please be seated for these abbreviated versions of the restaurant reviews we've featured since our last RestauranTou...
Read More >>
↑