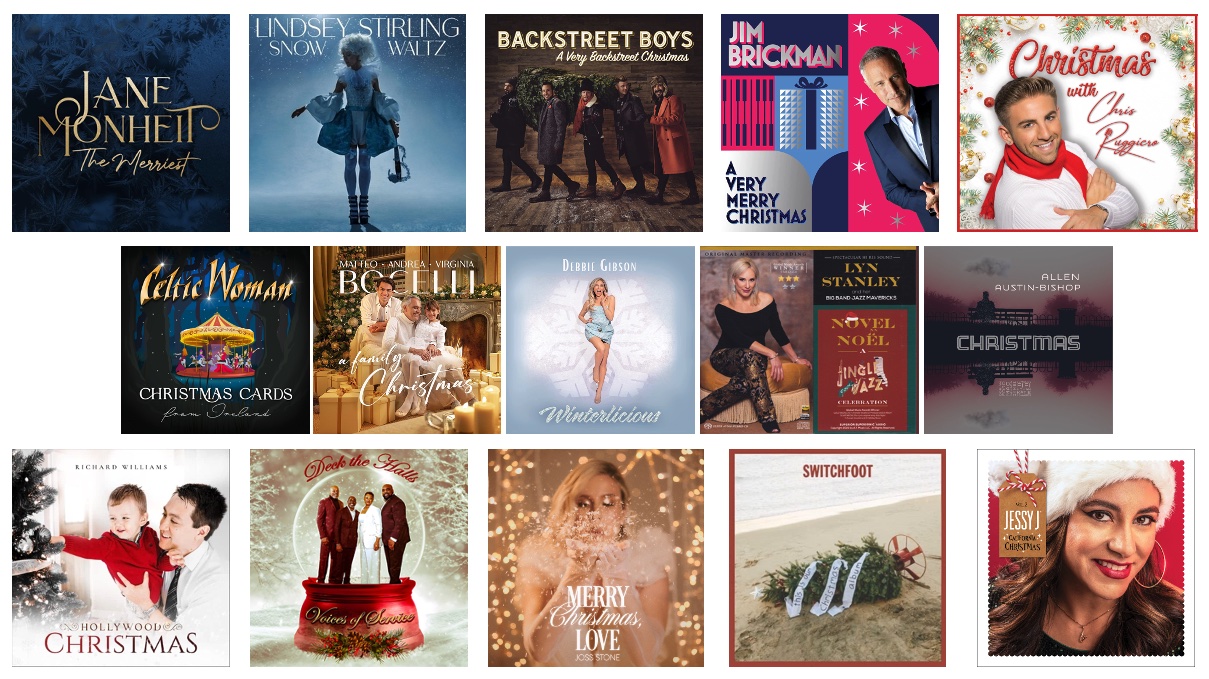 The Christmas Blues (and Jazz and Backstreet Boys)
2022 albums for your holiday soundtrack
Each year brings a new mix of holiday music fare, all dressed up with somewhere to go. Here are our picks for the best and brightest of the season, with a few lumps of coal here and there.
Jane Monheit, The Merriest
One of jazz's leading lights, vocalist Jane Monheit eschews overdone vocal histrionics in favor of a relaxed approach that still swings and soars. "That Holiday Feeling" (a sparkling duet between Monheit and John Pizzarelli) and a similarly warm "(Christmas) Stay With Me" showcase Monheit's gorgeous voice. "The Merriest" is a too-short treat, clocking in just shy of two minutes, and her unique approach to "Winter Wonderland" is another winner. Best of all is a heart-melting "What Are You Doing New Year's Eve?" Monheit's alternately understated and glorious vocals are accentuated but never overwhelmed by a swelling string section. Elegant, engaging, and highly recommended.
Lindsey Stirling, Snow Waltz
The popsy violin maven follows up her debut holiday album Warmer in the Winter with a new slate of holiday tunes. She creates a feeling in the same vein as The Nightmare Before Christmas or the Harry Potter movies: holiday nostalgia infused with a touch of spookiness. The title track satisfies that requirement with percussion, flute, and glockenspiel (!) alongside her violin. The beat-heavy "God Rest Ye Merry Gentlemen" showcases Stirling's frenetic fiddling alongside her own hypnotic, heavenly vocals. The similarly bouncy "Feliz Navidad" melds flamenco and hip-hop influences, and she enlisted the guitar-playing talents of Mark Ballas, who served as her partner on the Dancing with the Stars. Last, "Joy to the World" with guitarist Gladiu creates a Celtic-inspired take on the 18th century Christmas carol that evolves from familiar percussives to beats from the Riverdance playbook.
Backstreet Boys, A Very Backstreet Christmas
This is about what you'd expect from the one-time boy band (does that make the group a man band now?). Which is to say lots of multi-part harmonies, most all put to good use. Highlights include "Have Yourself A Merry Little Christmas" and "I'll Be Home For Christmas." An unfortunate lowlight is the version of Wham!'s "Last Christmas" with its insistent drum machine. For a group that's prided itself on its soulful sound, there's very little soul in this mechanized track. Meanwhile, "Winter Wonderland" is right up the group's alley, err, lane, where snow is glistenin' as the singers trade leads.
Jim Brickman, A Very Merry Christmas
For a mix of originals and holiday favorites, here the longtime piano favorite enlists a number of singers and musicians. The album features vocalists including Broadway's Kelli O'Hara and John Ondrasik (Five For Fighting), and Brickman realizes his dream of recording with a symphony orchestra. The array of tunes is effective, and overall the recording is engaging without ever demanding your attention. Whether that's good or bad is up to the listener.
Chris Ruggiero, Christmas with Chris Ruggiero
He may only be 23, but Chris Ruggiero's music dates back decades. He's enamored with the sounds of the singing groups of the '50s and '60s, but this Christmas recording doesn't sound dated. Instead, it sounds like a contemporary recording by the likes of Andy Williams, Robert Goulet, or his hero, Jerry Vale. Think Michael Bublé with hints of outfits like The Drifters or The Platters. The album opens with a slowed-down version of "This Christmas" before the band enters. He duets with the legendary Darlene Love on the original "Grown-Up Christmas List," though it turns out it is actually one of the weaker tracks.
Celtic Woman, Christmas Cards from Ireland
This brief, four-track EP from the celebrated female Celtic group opens with the original "The Toys' Waltz." While hardly singalongable, it nonetheless sounds like a Christmas song. That's no mean feat for a tune that must fit alongside the other three tracks here. "O Holy Night" swells with the voices of the group and orchestra before bagpipes briefly take the melody. "I Saw Three Ships" gets an even more over-the-top treatment, the orchestra and voices blending together in a big sound. "Silent Night" concludes the proceedings in a more relaxed mood. The accompaniment is uncharacteristically sparse, giving the voices more room to operate.
Andrea Bocelli, A Family Christmas
Internationally renowned tenor Andrea Bocelli teams up here with his 24-year-old son Matteo and 10-year-old daughter Virginia for their first-ever album together. There's nothing really new here, but that's not a bad thing, because it's uniformly excellent. Highlights include an original, "The Greatest Gift," written and arranged especially for this album, and "Buon Natale." One surprising, effective aspect of the latter is the section of Andrea (presumably) whistling. It lasts for less than 20 seconds, its brevity making it even more effective, balanced against the tender vocal and the sensitive string accompaniment.
Debbie Gibson, Winterlicious
The once and future pop queen presents a mix of traditional favorites and originals on her first holiday offering. The orchestration and performance are a bit over the top on the opening "Let It Snow," and "I Wish Everyday Was Christmas" is similarly overdone, its repetitive piano riff and echoey percussion bringing hip-hop to mind without ever really going there. Similarly insistent beats mar "God Rest Ye Merry Gentlemen," though the soaring violin is a treat. Gibson duets with her father on the holiday staple "White Christmas," one of the highlights, with unexpected harmonies and modulations. If your taste in holiday music leans toward more is better, then the bouncing piano, swelling strings, layers of vocals, and Gibson's vibrato-laden voice are just the ticket.
Lyn Stanley, Novel Noel
Clued in by its subtitle—"A Jingle Cool Jazz Celebration"—this recording harkens back at times to the '60s approach of holiday recordings. On the one hand, it's reminiscent of Eartha Kitt and the like, as on the opening "'Zat You, Santa Claus?" Other tracks, like "Have Yourself A Merry Little Christmas," incorporate the sumptuous sound of studio orchestras. "Little Drummer Boy" opens as "Take Five" before transitioning into the familiar holiday tune. Stanley's rich contralto sits atop it all.
Allen Austin-Bishop, Christmas
London-based singer Allen Austin-Bishop reinvents a number of lesser-known holiday songs by the likes of The Sugarcubes, Hurts, S-Club 7, and others. The single version of "The Little Boy That Santa Claus Forgot" melds honky tonk, rockabilly, and jazz with Austin-Bishop's raspy vocals, and if you think that's an unlikely combination—you're right. The album version hews much closer to the tone of the rest of the recording, a jazzy jaunt with electric piano and acoustic bass. Apparently "The Christmas Song" is required for virtually every holiday recording this year, and this one is a bit more on the jazzy side.
Richard Williams, Hollywood Christmas
Seems this must be the year of re-invigorating the classic Hollywood-style approach. Here composer and orchestrator Richard Williams pulls out all the stops with his lush arrangements, featuring strings, horns, and a boatload of vocalists. His deft touch keeps the proceedings from devolving into overblown excess. Best bets: a tear-jerking version of "I'll Be Home For Christmas" and "Have Yourself A Merry Little Christmas," the latter with strings that will sweep you right into the holiday feeling.
Voices of Service, Deck the Halls
The vocal quartet of retired service members formed in 2012, and a top-five finish on America's Got Talent helped propel them into the country's consciousness. Here "Sleigh Ride" is transformed into a soulful ride-along—"giddy-up, giddy-up, let's go!" goes the refrain. "Deck the Halls" borrows heavily from "La La Means I Love You," while "It Came Upon A Midnight Clear" steers clear of new lyrics but is still so utterly reinvented it sounds almost nothing like the version we're all used to. Originals "Santa Don't Let Me Down" and "At Christmas" fit comfortably alongside these rearranged classics. A portion of the proceeds from download sales and streaming revenue of this unabashed soul recording will go to support various veterans service programs.
Joss Stone, Merry Christmas, Love
The British Grammy-winning artist's first-ever Christmas album was inspired by the likes of Frank Sinatra, Nat King Cole, Bing Crosby, and Michael Bublé. With its orchestral accompaniment and selection of holiday chestnuts, it fits right in that milieu, though it sounds a bit mannered at times, as on "Jingle Bells." But her version of Mel Torme's chestnut "The Christmas Song," with its sweeping orchestral arrangement, is one of the best tunes on the album. The recording also features two new original songs written by Stone, "If You Believe" and "Bring On Christmas Day." The latter is admittedly over the top, but the keening Celtic-influenced violin, bevy of background singers, and Stone's singing make it a joyful holiday tune.
Switchfoot, this is our Christmas album
This alt-rock band first gained recognition in the Christian rock scene before the hits came, so it's somewhat surprising that this is the group's first holiday album. It's also safe to say the Velvet Fog never envisioned such a dolorous version of his "The Christmas Song." "O Little Town of Bethlehem" is taken at a similarly funereal pace. The more upbeat original "Hometown Christmas" is a collaboration with Christian artists Needtobreathe and JUDAH and more successful, combining indie rock sounds with a holiday message.
Jessy J, California Christmas Volume 2
Bouncy smooth jazz holiday music? With soul? Well, why not? That seems to be the overriding feeling here. It's hard not to enjoy the music, though it's difficult to reconcile semi-sacred fare like "Go Tell It On The Mountain" and "O Holy Night" with Jessy's playful sax. It works altogether better on "Auld Lang Syne."
Trending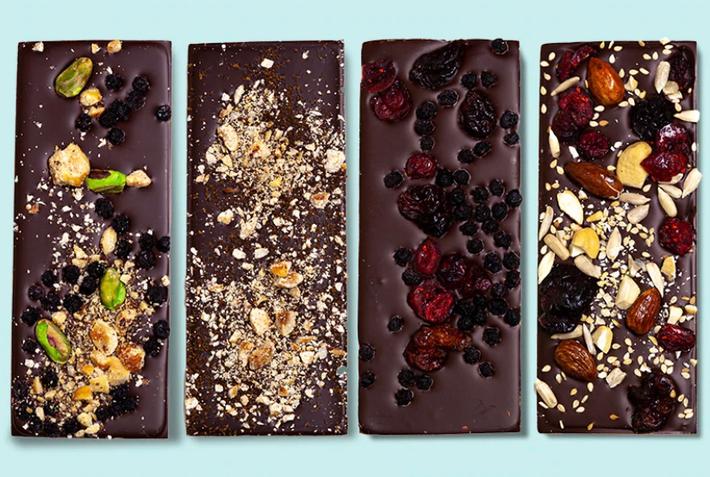 Curated Chocolate Pairings
Valentine's Day is approaching, and that has us thinking about our very favorite food: chocolate. We like it in drin...
Read More >>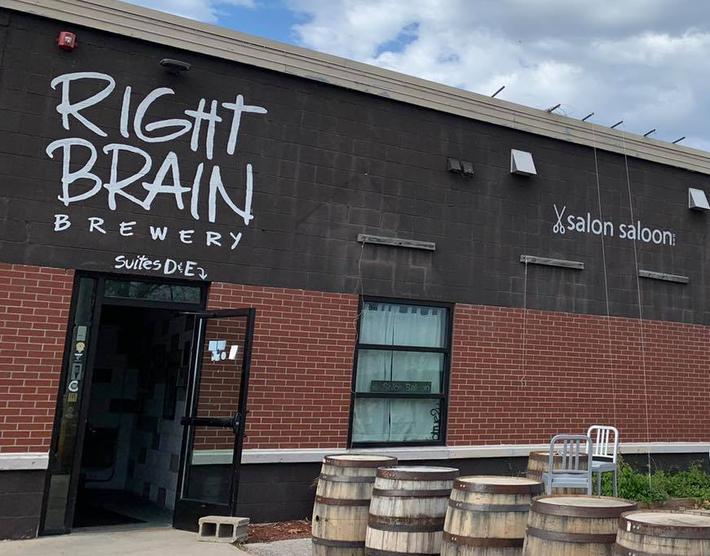 15 Years of Right Brain Beers
It's been 15 years since Right Brain Brewery of Traverse City opened their doors to bring you creative, sometimes za...
Read More >>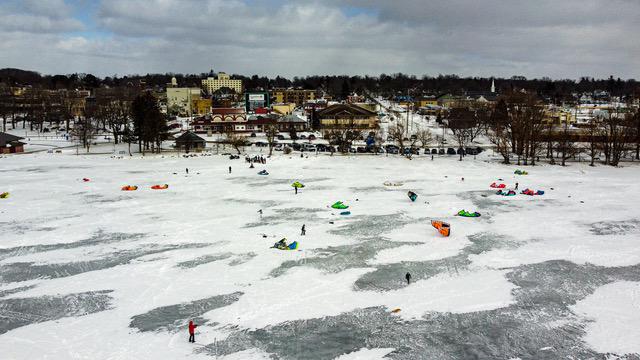 Flying Through the Snow
Leave the daily grind and head to a winter wonderland at the Midwest Snowkite Jam at Lake Cadillac Resort. Friday, Feb. 3,...
Read More >>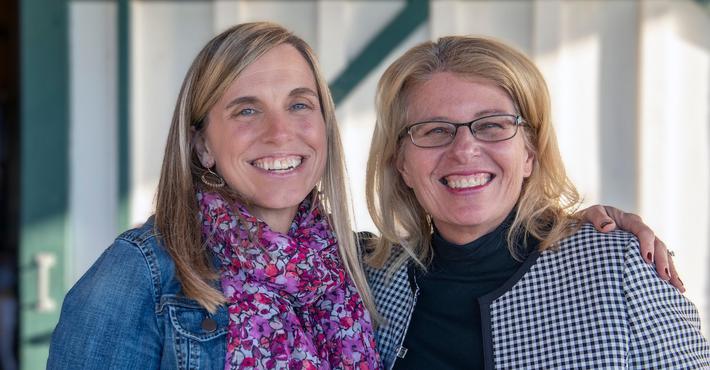 Wing Women: Beside Every Great Woman Is Another Great Woman
Friends. Mentors. Colleagues. Sisters, moms, and cousins. No woman is an island, and this week we're celebrating the...
Read More >>