The Democracy Lottery
Thirteen Michigan voters won what was essentially a lottery this summer. Now they have to get work: they must spend the next year or so working toward a more fair democracy in the state.
Mary Burget, a retired Northwest Michigan College math instructor, thought her math skills might be useful in redrawing Michigan's gerrymandered electoral districts.
She was among the 9,000-plus Michigan residents who applied for a seat on the Michigan Redistricting Commission, the independent commission of citizens created as part of the passing of Ballot Proposal 18-2 (aka Voters Not Politicians).

The ballot, an effort to stop gerrymandering, was greenlighted by Michigan voters in 2018. It created a constitutional amendment empowering an independent citizen commission to draw district lines (for the Michigan Legislature and Michigan's congressional representatives) for the 2022 election — and to redraw them every 10 years.
In June, she received an email informing her that she was among the 200 randomly selected to create a pool of finalists that represented the state's diversity and geography.
Next, the two top elected officials from the Republican and the Democratic parties each got to remove up to five names from the list, leaving a pool of 180 finalists. Burget survived that round as well.
On Aug. 17, Burget watched the final drawing online as the Michigan Secretary of State randomly selected four republicans, four democrats, and five independents to serve on the commission. Burget, a Traverse City Democrat, was not among the finalists, but she wasn't surprised or disappointed.
"I do understand odds, and I understand probability, so I knew it was a longshot," she said. "So, no, I was not disappointed."
AN INDEPENDENT FROM INTERLOCHEN
As the Redistricting Commission meets virtually for the first time this week, it will include two members from northwest Lower Michigan: Interlochen resident Steven Lett and Reed City's Rhonda Lange. (Lange, a 47-year-old Republican female, did not respond to Northern Express' request for an interview.)
Lett, a 73-year-old retired labor law attorney, was randomly selected to serve as one of the commission's five independent members.
He told Northern Express that he applied for the commission because he's been frustrated by gerrymandering.
"I think that the way that it's been done in the past several decades by both sides, I didn't think that's the way it should be done," Lett said.
He expects the job will entail a lot of work. Already, he said, he's been buried in materials he needs to study.
"There's quite a bit of material out there that we've been provided with already to look at," he said. "And the census data isn't even out yet. That's when the really hard work will begin."
Lett said some of the things the commission will consider as they work to draw reasonable voting districts are contiguous natural populations and existing borders, like city limits or county lines. The objective, he said, is to make the districts as simple as possible.
"In the past, and the reason why the amendment was passed, was that whatever party was in power, they drew it to protect their own people," Lett said. "It doesn't matter what party you're in; if you're the one that's in power, that's what you do."
Perhaps most importantly, the commission's work will be entirely transparent, he said.
"All meetings are open to the public and will be posted; the minutes will be posted online so anybody can look at what we're doing," Lett said.
The commission is supposed to finish its work by Nov. 1 of next year, so that the districts can be certified and ready before the 2022 elections, but the Nov. 1 deadline can be extended if there are pending legal challenges, which is likely. Also, the commission will likely get a late start because 2020 Census data is expected to be delayed.
Nonetheless, Lett said he is hopeful that ultimately the commission will succeed.
"I am very optimistic," he said. "I think it will come together. Neither Democrats nor Republicans were able to pick the people they wanted. It was the luck of the draw. … Hopefully, the people who applied will be those who want to have reasonable districts drawn."
A DIRE NEED FOR REFORM
Jan Warren, Traverse City resident and a past president of the League of Women Voters of Michigan, helped to circulate the "Voters Not Politicians" petitions that ultimately got the 2018 constitutional amendment on the ballot.
Across the state, LWV chapters sponsored town hall meetings in order to spread the word about what the amendment could mean for the state — an end, or a curtailing, of one party or another putting its thumb on the scale to rig elections in their favor.
So, Warren is not surprised that the Republican party, the party that's in control of the state legislature today, is so fervently fighting against the measure, which passed with the support of over 61 percent of voters in the state.
Instead of accepting an independent redistricting commission, Republicans have so far filed lawsuits challenging the legality of the constitutional amendment, and they've tried to get it thrown out. Warren said she was not surprised, because the party that's in power always wants to stay in power. She said that so far, she is encouraged that none of the challenges have been successful.
"The League of Women Voters in Michigan have, in each of those lawsuits, been a party defending those lawsuits, and so far, [the Republicans bringing the suits] have lost," Warren said. "Of course, they don't want to see fair elections where every vote counts."
Warren said that by 2018, when the amendment passed, voting districts in Michigan — redrawn on partisan lines following the 2010 census — had almost become absurd.
"Crazy? I'm not sure that's even a strong enough word for it. It was ridiculous. [But it] has been just as convoluted when done by the Democrats," Warren said.
The strategy parties in power use is this: They work to put voters for the opposition party into blocs so those votes are concentrated into fewer areas, all but guaranteeing a majority of districts can be kept reasonably safe for the representatives of the governing party.
That's why if you look at the map as it is drawn today in northern Lower Michigan, where the majority of voters are Republican anyway, the districts look fairly straightforward. Downstate, where there are more densely populated and diverse areas, it's another story; the districts snake all over the place.
In our region, perhaps the 107th is the only one that suggests a bit of funny business going on: It stretches from the eastern tip of the Upper Peninsula, to down below the bridge, where it captures Emmet County, and also juts out into Cheboygan County in only two places, seemingly randomly.
Warren is hopeful that the new commission will succeed.
"I'm very excited that here in Michigan in the 2022 election, the way people vote will count," she said.
COULD GET BETTER, CAN'T GET WORSE
John Zachman, instructor of political science and philosophy at Northwestern Michigan College, said he is "somewhat optimistic" that the commission will succeed in its mission to create fair districts in good faith.
"I was somewhat hopeful because it seemed like [the amendment] had structured it in a way that incentivized everyone to be fair," Zachman said.
The amendment does come up with a complicated scheme for the commission to decide on a map that is designed so that no one — not the Republicans, not the Democrats, and not even the Independents — should get exactly what they want.
Zachman used an analogy from his childhood when siblings were tasked with sharing a coveted piece of fruit: One of them would get to cut it in two, and the next would get to pick the piece they wanted most.
Anyway, Zachman said, redistricting couldn't get any worse than it is under today's map.
And even under that map — engineered through complex data analysis to favor the party that drew it — there have been surprises. Republicans lost a couple of districts in 2018 that seemingly should have gone their way, and several more races were extremely close in districts that should have been a lock for them.
"I am somewhat optimistic that they will have a more fair districting following this iteration," Zachman said. "The other thing that the commission has going for it right now is that there's a ton of uncertainties within the parties."
Indeed, in 2020, the identity of each party seems to be rapidly shifting amid unprecedented political and social upheaval. In that environment, even someone armed with data and willingness to game the system might not even know where to start.
WHAT HAPPENED IN ARIZONA
Mike Van Beek, director of research at the Mackinac Center for Public Policy, said that while the Mackinac Center, a conservative advocacy organization, doesn't have an official position on the redistricting commission, he likes that the rules for redistricting are now spelled out in the state's constitution and that the law requires transparency.
On the other hand, he is concerned that the commission could be gamed by one side or another.
"The potential downside ... is that the language that is used to guide this commission is poorly defined in many places," Van Beek said.
For example, the law says that the secretary of state needs to take into consideration "communities of interests," a term Van Beek called "somewhat fuzzy."
Those ambiguities will be interpreted by whoever happens to be secretary of state when the commission sits, so the party that person belongs to could have a tremendous impact. Today, the secretary of state, Jocelyn Benson, is a Democrat.
Another not-so-rosy scenario? Mark Brewer, former chair of the Michigan Democratic Party and an attorney who has worked on redistricting cases, said that elsewhere, redistricting amendments have not brought an end to the partisan fight over the rules.
Case in point: Arizona passed a redistricting constitutional amendment in 2000 and two decades later, the parties are still fighting over them. (The Arizona Independent Redistricting Commission is composed of two Democrats, two Republicans and one Independent.)
"It has been a constant battle out in Arizona," Brewer said. "Commissions can work and produce fair maps despite partisan obstructionism. Arizona is an example of that, but supporters of the commission need to be prepared to defend the commission against partisan obstruction."
Up North Applicants
By the numbers
From where did the Northern applicants for Michigan's Independent Citizens Redistricting Commission hail? The origin and number of the region's applicants who were processed as candidates for the eventual 13-member commission were:
Grand Traverse: 62
Emmet: 24
Benzie: 18
Manistee: 13
Wexford: 12
Cheboygan: 10
Leelanau: 10
Charlevoix: 9
Roscommon: 8
Crawford: 6
Kalkaska: 6
Missaukee: 3
Otsego: 3
Trending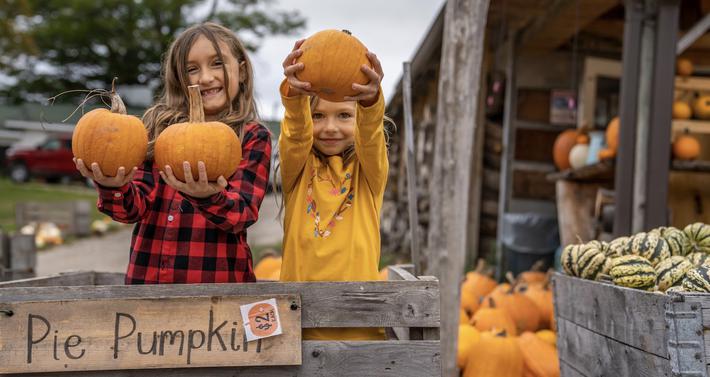 Seven Fall Festivals and Celebrations Around the North
If you ask us, it's impossible to beat the beauty of fall in northern Michigan. Vibrant-hued trees, glowing sunsets,...
Read More >>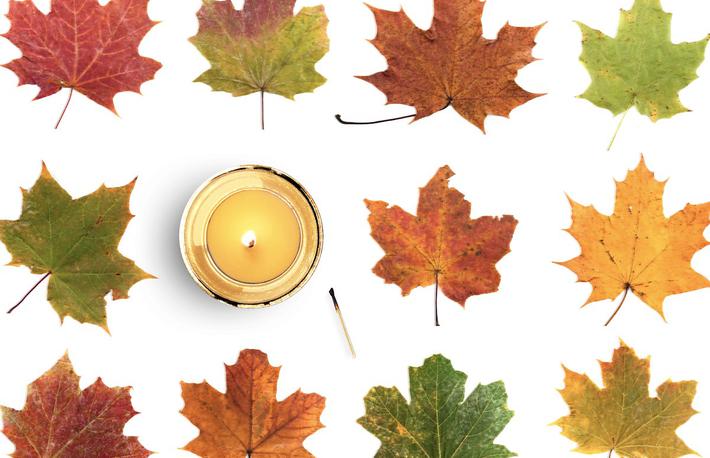 All the Scents of Fall
With the equinox behind us, it's time to go all in on autumn. Traverse City Candle Co. has done just that with their...
Read More >>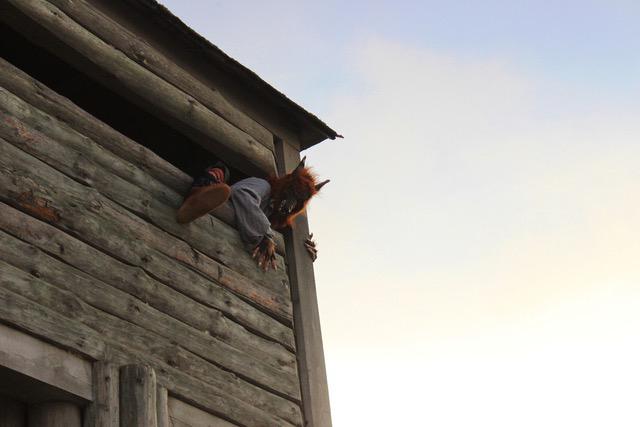 A Night at Fort Fright
This is not your typical haunted house or trail! Make your way through Fort Fright, an 18th-century fort and fur trading v...
Read More >>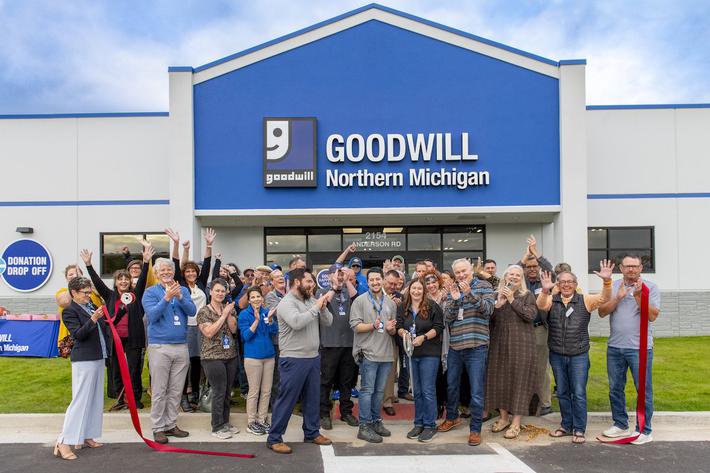 Goodwill Gets New Digs in Petoskey
This past week, Goodwill Northern Michigan opened a new Goodwill store in Petoskey at 2154 Anderson Rd., which replaces th...
Read More >>