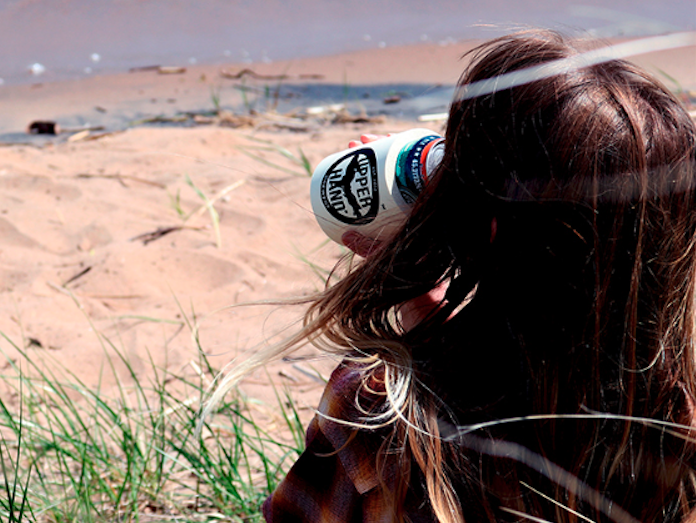 The Ultimate U.P. Brewski Tour
Start planning your summer 2020 road trip
"We love beer. You love beer. Let's get together."
That motto is inscribed on many cans of beer cranked out of Blackrocks Brewing in Marquette, one of the largest breweries in Michigan's Upper Peninsula. It's a particularly resonant thought right now, when the idea of "getting together" and toasting over a pint seems like a far-off, fond memory.
Eventually, though, Michigan's COVID-19 curve will arc back downward. The stay-at-home orders will lift. People will come out of their houses and go back to work, back to gathering with friends and loved ones, back to the things that make life beautiful. When that time comes, surely we'll all be ready for a few big adventures. Here's one worth waiting for: a far-ranging U.P. road trip, spanning 10 of our favorite Yooper breweries.
Stop 1: Les Cheneaux Distillers, 172 South Meridian Street, Cedarville
The Brewery: We know what you're thinking: a distillery is an odd place to start a brewery tour. But the slogan of Les Cheneaux Distillers is "Distillers Who Brew," and this micro-distillery doubles as a micro-brewery. Previously a hardware store, the Cedarville tasting room boasts an approachable industrial-style setting with a large bar and plenty of seating space for social distancing.
The Beer: Try a taste of Les Cheneaux Distillers' Straits-brands spirits — they make vodka, gin, and whiskey — or order from the menu of 30-plus handcrafted cocktails. If you'd prefer to stay a beer purist for your U.P. brewski tour, Les Cheneaux has 12 regularly available brews on tap, plus the odd seasonal or experimental beer. The flagship is the Buoy Tipper Blonde, a blonde pilsner ale that boasts both a fuller body and a higher alcohol content (7.3 percent ABV) than the average pilsner-style beer. A big fan favorite, though, is the Moon Over Mackinac, a refreshing wheat beer with hints of orange and coriander. And if you're hungry, Les Cheneaux Distillers also serves a full menu of salads, small plates, paninis, pizzas, and entrees. Try the Bavarian Pretzels with the beer cheese, which is made in house with the Moon Over Mackinac wheat beer.

If You Can't Wait: Can't wait for the stay-at-home order to lift to try out what Les Cheneaux Distillers have to offer? Visit www.lescheneauxdistillers.com/where-to-buy to find a shop near you that stocks Straits spirits.
Stop 2: Soo Brewing Company, 223 Portage Avenue, Sault Ste. Marie
The Brewery: Opened in 2011 by a veteran homebrewer by the name of Ray Bauer, Soo Brewing Company touts a community-minded mission: to produce beer that local folks can be proud of, to make quality beer affordable so that everyone can enjoy it, to treat employees like family and pay them a livable wage, and to pour profits back into the local community wherever possible. This ethically-driven, family-minded approach makes Soo Brewing an easy brewery to root for — especially given the tap list of interesting, globally-inspired beers.
The Beer: A flight of beers at Soo Brewing Company can feel a bit like a flight around the world, given the wide variety of styles the Bauer brews and the range of different international brewing traditions he draws from. Belgian tripels, English browns, Irish reds, and German lagers are all in regular rotation. We might recommend the Prodigy, a Belgian tripel brewed in honor of Soo Brewing's ninth anniversary that carries a potent 9 percent ABV.
If You Can't Wait: If you find yourself in the Sault Ste. Marie area anytime soon, Soo Brewing Company is still offering growlers and howlers to go during the lockdown. Otherwise, you might have to wait until summer to try Soo Brewing beers; the brewery doesn't distribute bottles or cans throughout the state.
Stop 3: Tahquamenon Falls Brewery & Pub, 24019 U.P.per Falls Drive, Paradise
The Brewery: If you're heading U.P. to Tahquamenon Falls State Park to do some hiking and sightseeing, then this brewery is a must. The brewpub is actually inside the state park — you'll find it right next to the gift shop — making it one of the most conveniently-placed breweries in the state. After all, who wouldn't go for a refreshing, ice-cold pint of beer and a pub grub lunch after a nice long hike in the woods? Since the brewery was built on a historical logging campsite — called Camp 33 — there's a rugged, woodsy charm to the place that makes it entirely unique from the typically more modern craft brewery setting.

The Beer: Brewer Lark Ludlow keeps the four taps at Tahquamenon Falls Brewery & Pub full with a rotation of onsite-brewed microbrews. If you're there in August, look for the Blueberry Wheat Ale, a fresh and fruity seasonal treat. Other popular beers include forest-appropriate varieties like the Black Bear Stout, the PorcU.P.ine Pale Ale, the Lumberjack Lager, and the Bird's Eye Maple. If you have an appetite, try the brewpub cheese soU.P., a popular staple among regulars.

If You Can't Wait: Unfortunately, Tahquamenon Falls Brewery & Pub is closed at the moment and doesn't distribute its small-batch beer beyond the confines of the state park. Keep an eye on the official website, tahquamenonfallsbrewery.com, for U.P.dates on reopening.
Stop 4: Ore Dock Brewing Company, 114 Spring Street, Marquette
The Brewery: Marquette doesn't get enough credit as a world-class beer town, but it absolutely is one. You could easily spend a few nights just exploring the various different drinking joints in this small city, which is both a popular retirement destination and a vibrant college town (home to Northern Michigan University). Ore Dock is one of several great breweries in the area, touting its "SU.P.erior Sourced" beers. Marquette is a port city right on the water, making it easy for brewers to draw beer's most important ingredient directly from the biggest Great Lake.

The Beer: Ore Dock primarily brews in the Belgian, English, and American styles. The brewery's signature beer is probably the Reclamation IPA, a hoppy and malty IPA that won a gold medal at the 2014 Beverage Tasting Institute World Beer Championships. Other flagships include the Ore Dock Porter, the Fresh Coast Belgian IPA, and the Dream Weaver Belgian-Style Artisanal Amber. Ore Dock also makes Break Water, the U.P.'s first Lake SU.P.erior-sourced hard seltzer.

If You Can't Wait: Unlike some other U.P. breweries, Ore Dock does distribute bottles of its beer to stores throughout the state. While the brewery's online beer locator tool — find it at ore-dock.com/beer-locator — doesn't identify any distribution locations outside of the U.P., we know for a fact we've found Ore Dock brews a time or two at Traverse City's Beverage Company.
Stop 5: SU.P.erior Culture, 717 North 3rd Street, Marquette
The Brewery: Is it a brewery if their biggest specialty is kombucha? In the case of SU.P.erior Culture, the answer is yes. This off-the-wall Marquette establishment is willing to make just about any fermentable beverage. Their website touts "a rotating variety of nano-brewed beers, hand-pressed ciders, infused sake, fire cider, kimchi, jun, as well as alcoholic and non-alcoholic kombucha." The all-small-batch nature of the operation means that every visit to SU.P.erior Culture is unpredictable and unique.
The Beer: Again, it's not all beer! At the moment, SU.P.erior Culture's tap list includes a chocolate porter, a mandarin sage pale ale, and a hemp root beer, as well as a cayenne ginger mead, a hopped cider, and an array of non-alcoholic kombucha flavors ranging from blueberry basil to grapefruit hibiscus. If you're one of those beer drinkers who generally tries to pick out the wildest, weirdest, most creative brew on the menu, SU.P.erior Culture is the place for you.

If You Can't Wait: The good news is that SU.P.erior Culture does do a bit of distribution. The bad news is it's all in the U.P.. Check the locator tool at sU.P.eriorculturemqt.com/retailers to find the nearest SU.P.erior Culture retailer.
Stop 6: Blackrocks Brewery, Marquette, 424 North Third Street, Marquette
The Brewery: Opened in 2010, Blackrocks Brewery is proof that good things can come out of an economic downturn. The founders were homebrewers who decided to go all-in on craft beer as the Great Recession devastated the industries in which they used to work. Their gamble paid off: today, Blackrocks — which gets its name from the dark-hued rocky cliffs of Marquette's Presque Isle Park — is the second-largest brewery in the U.P. in terms of production volume. What started as a one-barrel nano-brewing operation in a small yellow house has expanded to a 20-barrel brewery that distributes throughout the state. The pub itself is still situated in that same quaint yellow house, though, giving Blackrocks a uniquely homey atmosphere.
The Beer: The signature brew at Blackrocks is the 51K IPA, a well-balanced American IPA with tons of hops and delicious notes of grapefruit and apricot. If your go-to beer is Bell's Two Hearted, you'll love the 51K. We might actually prefer the MyKiss, another American IPA with slightly higher alcohol content and a slightly juicier character. Other Blackrocks classics include the Coconut Brown, a creamy brown ale with deep coconut flavors; and the Honey Lav, a summer seasonal wheat ale brewed with honey and lavender.

If You Can't Wait: You're in luck! Blackrocks distributes around the state. It's easy to find their signature beers at local grocery stores and party shops.
Stop 7: Barrel + Beam, 260 Northwoods Road, Marquette
The Brewery: Barrel + Beam opened in January 2018, making it one of the newer breweries on this list. It's also among the most unique, focused exclusively on the brewing of farmhouse ales. Farmhouse ales are a rather broad category, but are usually characterized by funky, earthy, natural flavors. In the old days, a farmhouse ale was just the beer that farmers made with ingredients exclusively from their farm. True to this tradition, Barrel + Beam sources 100 percent of its ingredients from Michigan, including grain, hops, yeast, water, and fresh fruit. The brewery then ages its beers in oak wine barrels (sometimes alongside Michigan fruit) and "bottle conditions" the beers to achieve "champagne-like carbonation."

The Beer: For a prototypical example of the farmhouse ale style, try the Terre A Terre, a French-style Saison with spicy, herbal, and fruity notes and a dry, high-carbonation finish. For something a little more adventurous, we'd recommend the Pawberry, a tart and flavorful raspberry wild ale.

If You Can't Wait: You can find Barrel + Beam ales at various northern Michigan stores, including the Beverage Company in Traverse City, Boyne County Provisions in Boyne City, and Scooby's Bottle Shop in Petoskey. Check barrelandbeam.com/whats-on-tap for a beer locator.
Stop 8: Keweenaw Brewing Company, 408 Shelden Avenue, Houghton
The Brewery: With a 50-barrel brewhouse system and distribution throughout Michigan (as well as parts of Wisconsin and Minnesota), Keweenaw Brewing Company is the biggest craft brewery in the U.P.per Peninsula. Known by locals as "The KBC," this brewery is known for its spacious and welcoming taproom experience. The 3,400-square-foot taproom features two bars, living-room-style seating areas (including a cluster of cozy couches and chairs around a fireplace), and an outdoor seating deck. There's no food service (save complimentary roasted peanuts), but KBC encourages customers to bring food in or have it delivered directly to the taproom. To top it all off, pints here are only $3 apiece.

The Beer: The KBC is mainly known for crafting simple, straightforward beers that feel as familiar as the cozy taproom location. Think of them as the beer version of comfort food. The three flagships are the Red Jacket Amber, an extremely drinkable Oktoberfest-style ale; the Widow Maker, a smooth, malty, molasses-tinged black ale with a light-bodied 5.2 percent ABV; and the Pickaxe Blonde Ale, an easy-drinking golden ale perfect for all-day enjoyment. Our favorite, though, might be the Borealis Broo, an amber ale with a relaxing infusion of cold-brew coffee.

If You Can't Wait: As with Blackrocks, KBC's flagship beers are all relatively easy to find in northern Michigan stores.
Stop 9: Cold Iron Brewing, 104 South Lowell Street, Ironwood
The Brewery: If you're U.P. for a bit of a drive, Cold Iron Brewing in Ironwood is worth a few hours in the car. Located just a stone's throw from the Michigan-Wisconsin border, this brewery has a true far-north ethos. The heritage of Ironwood is as an iron mining town, though the area is better known today as a destination for outdoor recreation enthusiasts. Downhill ski resorts and cross-country ski trails abound, and everything from biking to kayaking is popular in the warmer months. The Cold Iron Brewing homepage even includes a list of nearby rivers, trails, parks, and ski resorts, complete with estimates for how long it will take to reach those destinations from the brewery's front door.

The Beer: Cold Iron Brewing concocts everything on-site in small batches, which means the tap list varies a bit more than your average brewery. The flagship is the Drift North IPA, a hop-forward American-style IPA that will be enjoyable and approachable for any hophead. However, because it's a small-batch brewery, Cold Iron has been known to get experimental a time or two over the years. Look out for fun creations like the Ginger Lemon Pale or the Drift South Jalapeno Pale Ale.

If You Can't Wait: Cold Iron Brewing's status as a small-batch brewery means you won't be finding any of their beers in stores. You'll just have to wait for your summer trek to the U.P.!
Stop 10: U.P.per Hand Brewery, 3525 Airport Road, Escanaba
The Brewery: Established in 2014, U.P.per Hand Brewery was founded by Michigan beer royalty. Larry Bell of Bell's Brewery also owns U.P.per Hand, which is technically a division of the gargantuan Bell's Brewery. While Bell's has operated in the Kalamazoo area since 1985, Larry Bell had long dreamed of opening a separate brewery in the U.P.. Rather than just acting as a second taproom location for Bell's, though, U.P.per Hand operates its own 20-barrel brewing system and creates brews that stand on their own. The brewery also exudes the U.P. lifestyle, with a rustic, off-the-beaten-path taproom that's tucked into the woods and situated on five acres of land where customers are encouraged to hike or walk their dogs. The taproom's outdoor patio is dog-friendly, too, and you can bet the space gets used a lot, sine U.P.per Hand hosts outdoor release parties and events even in the dead of winter.

The Beer: U.P.per Hand's flagship beers are inspired by U.P. ideals and iconography, from the Yooper Ale (a light-bodied American pale ale with packaging that features images of the Mackinac Bridge) to the Escanaba Black Beer (a dark, malty, roasty black ale perfect for campfires or long hikes in the woods). There's even a seasonal amber lager called the "Deer Camp," which is intended for precisely what its name implies. If you find yourself at the taproom, make sure to try the Sisu Stout, a draft-only imperial stout aged nine months in bourbon barrels.

If You Can't Wait: The good news is that U.P.per Hand Brewery cans and distributes most of its beers. The bad news is that none of that distribution goes south of the bridge. So, if you want to sample U.P.per Hand beers before the brewery reopens, you'll need to make the trek over the Mackinac Straits!
*Photo at top courtesy of Danielle Hurst.
Trending
Goliath Brewing Co.'s Scorpius Morchella
There's not a lot we don't like about Iowa's Topping Goliath Brewing Co. Purposely founded in th...
Read More >>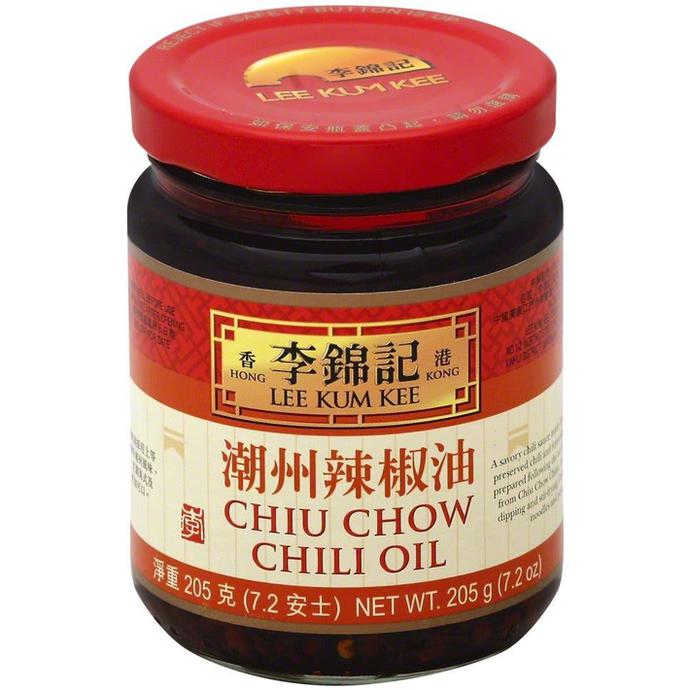 Chefs' Secret Weapons
My own "secret weapon" is a birthday gift I received from my husband some time ago (after several hints had be...
Read More >>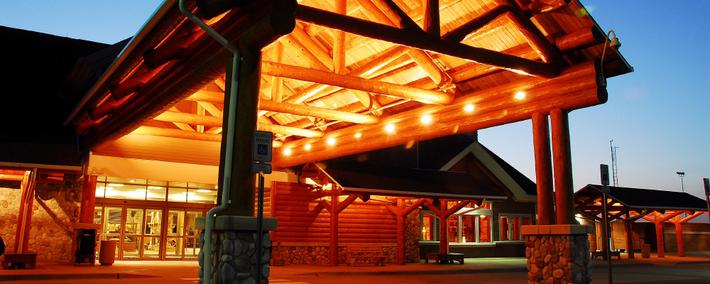 Where to Eat this Spring
Please be seated for these abbreviated versions of the restaurant profiles we've featured since our last Restaurant ...
Read More >>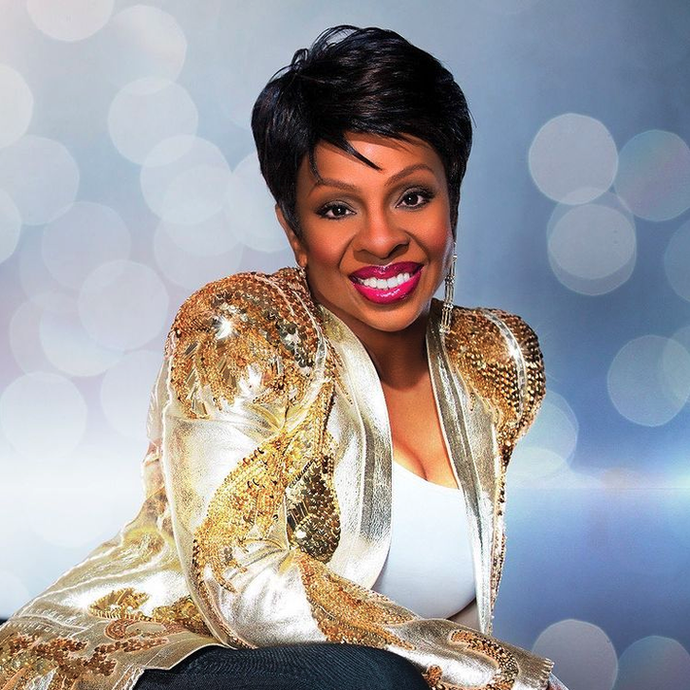 Live and In-Person Performances at GLCFA are Back — and Big
In the good old summertime, people used to gather, enjoy one another's company, and do things. One of the things the...
Read More >>
↑