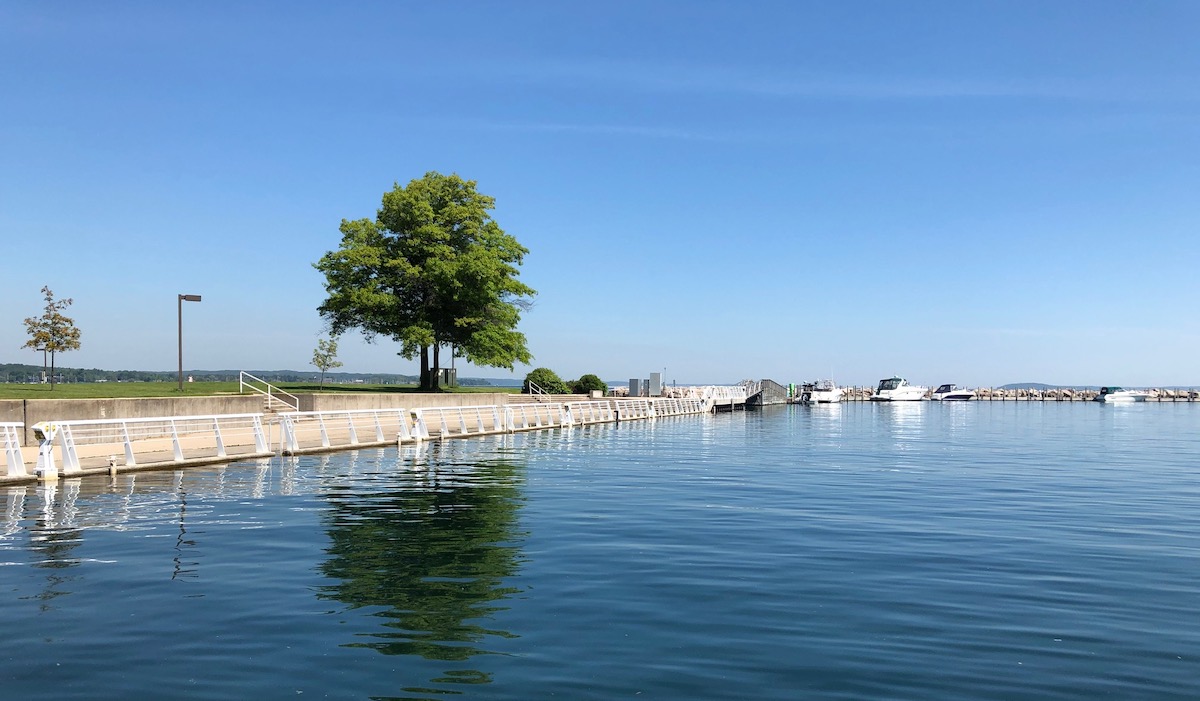 The Fruits of Our Labor: Do NoMi workers really get half the pay for a view of the bay?
"A view of the bay for half the pay." For years, that adage has hung like a dark cloud over Traverse City and northern Michigan as a whole. While no one is sure who coined the motto, the implication—that you must sacrifice salary potential to live amidst the region's glorious natural beauty—has long been one of the few black marks on the area's reputation.
But just how true is that saying? And what kind of impact is this unprecedented moment in our national job market and economy having on the area's wage statistics?
Getting a Comprehensive View
Those questions are among the prompts that Networks Northwest was hoping to explore this year when it launched its first formal wage survey since 2013. The findings of the survey—which Networks Northwest Chief Program Officer Jessica Willis says is the start of a new commitment from the organization to keep better tabs on local employee compensation trends—show progress in some areas and room for improvement in others.
For her part, Willis thinks local companies and organizations are becoming more cognizant of how the changing dynamics of the job market are forcing employers of all stripes to up their game. Case in point, Willis says, is simple engagement from employers. Significantly more employers participated in the recent wage survey than the one done in 2013, which Willis sees as a sign that business owners and organizational leaders are becoming more open about having these types of conversations.
"The initial intent with this wage survey was to have a real, comprehensive view of northwest Lower Michigan and where we're at right now [in terms of compensation]," she explains. "The last one we did was back in 2013, and we got a 40 percent increase in our response rate. We had every county represented and all different industries and sizes of employers. So, I think this [survey] is a really good starting point and a really valuable tool for our employers to start looking at and asking, 'Well, how do we stack up?'"
For now, the "How do we stack up?" question is mostly a local comparison—at least as far as the Networks Northwest survey goes. The nearly 450 responses to the survey came from the 10-county region that Networks Northwest represents (which includes Antrim, Benzie, Charlevoix, Emmet, Grand Traverse, Kalkaska, Leelanau, Manistee, Missaukee, and Wexford) and span 29 "job families" and 677 job titles, from manufacturing to healthcare to education to agriculture. You can view the survey at networksnorthwest.org/wage-survey-report-2022.
Widening the Scope
What the report doesn't detail is how the local data on wages and benefits compares to data from the rest of the state. Willis sees the wage survey as just the first "snapshot" in a broader project that will eventually factor in statistics from other parts of Michigan—if not beyond.
"We know that locals are probably most curious about is how we stack up against other regions and compared to the state as a whole," Willis says. "Those are still things that we're trying to dig into. … Eventually, we'd like to present all of this data in an interactive way on our website, so that state comparisons and those types of things can actually be done in an easy way."
Willis notes that the Northwest Lower Michigan Wage Survey was intended to be informational and can't necessarily be compared to other data, given that some surveys report median salary instead of starting salary or ask other types of questions about employment. With that grain of salt, she says the takeaways from preliminary local-versus-state data comparisons are something of a mixed bag. On the one hand, some high-demand jobs—such as key positions in manufacturing and healthcare—actually have higher average starting wages regionally than they do on the state level.
"So, for example, I looked at the job of machinist," Willis says. "The starting wage for an entry-level machinist here, according to the majority of our respondents, is $18 an hour. And the state entry-level average wage for that job is $16. So, that's an example of where we're doing fairly well compared to the state, based on the data that we have. Registered Nurses was another one. In our region, the majority of our respondents are starting that position at about $30 and up per hour. At the state level, the average is about $28 an hour."
On the other hand, Willis notes that there are some job categories where the region is lagging behind. Perhaps the key occupation that falls into that particular bucket is teacher: Based on the Networks Northwest survey, Willis says the average starting salary for an elementary or secondary school teacher in northern Michigan is "below $40,000," while the state average is "between $43,000 and $44,000."

Moving in the Right Direction
Warren Call, president and CEO of Traverse Connect, says his organization is extremely interested in compensation data and in seeing how northern Michigan compares with the rest of the state, country, and world. Through programs like Michigan's Creative Coast, Traverse Connect strives to develop the regional economy in part by attracting businesses and professionals to the region. Those attraction strategies hit a wall if wages and benefits aren't competitive.
To that end, Traverse Connect requires that any positions posted to its Creative Coast job board meet certain minimum wage or salary requirements, and Call says he even purposely makes a point of never uttering the "view of the bay" adage.
Still, Traverse Connect is aware of the area's wage reputation and has made a point of keeping tabs on where Traverse City and northern Michigan stand compared to the state on general compensation statistics. Recent trends, Call notes, show that the region is making progress compared to where it used to be.
"In our 2020 strategic plan, one of the five big metrics that we pledged not only to track but also to try to move the needle on was our average wage," Call says. "And the reason we did that was because we have been kind of stuck compared to the state for the last several years. In 2013, for example, the region had an average wage that was 82 percent of the state average wage. In 2018, the year before we put together this strategic plan, we were still at 82 percent of the state average wage. For five years, that did not improve at all. And so, our stated goal in our strategic plan was, by 2030, to get to at least 90 percent of the state average wage. And after our most recent update this winter, we're now at 86 percent. So, it's going in the right direction. It's still not where we want to be, but we're certainly showing signs of improvement."
Those numbers are from Grand Traverse County alone, which Call says carries an average salary of $51,222 compared to the state's $59,432.
Outside of the Traverse City area, wages seem to be following similar upward trends. Just ask David Emmel, who serves as president of Northern Lakes Economic Alliance (NLEA)—the economic development agency for Antrim, Charlevoix, Cheboygan, and Emmet counties. Emmel says he's observed demonstrable compensation increases in his region over the past several years, particularly in one key category.
"Wages and salaries have increased probably more in the hospitality and tourism industry than anything else," Emmel says. "We've seen some increases in manufacturing and certainly in healthcare and other areas, but the big impact has been in that area of hospitality. In particular, we're seeing more total compensation in hospitality jobs, which is wage and salary plus benefits. … Pre-pandemic, most jobs in the hospitality sector didn't provide any benefits. Now, many have had to step up in order to attract and retain talent. That's a big shift."
At this point, Emmel says hospitality jobs in NLEA counties are competitive with the area's other top industries—including manufacturing—in terms of salary and benefits. When asked whether the increases are helping to draw more talent to those employers, though, Emmel paints a more complicated portrait.
"Has it made a big difference? No," Emmel says of the compensation hikes in hospitality. "I think that, probably, the biggest difference it's made is that it's slowed the job-hopping [of workers] between employers in the hospitality sector. But the thing is, in the hospitality sector—and on the manufacturing side, and really just across the board—we simply do not have enough people to fill all the open positions we have."
Too Many Jobs, Not Enough People
Talks of low unemployment rates, huge job availability numbers, and desperate employers have been circulating for more than a year, exacerbated by the so-called Great Resignation. Per the Bureau of Labor Statistics, there were 10.7 million job openings in the United States as of the end of June, and that high-demand, low-supply workforce situation is behind many of the compensation increases that have happened across industries.
In Emmel's estimation, however, statistics on open and available jobs—locally, throughout Michigan, and even nationwide—are probably actually underestimating the severity of the situation.
"Regionally, at least, the numbers of current open positions are not really reflective of the true picture of what employers need," he explains. "For example, you might have an employer that has 10 job postings right now. But what they'll tell you if you talk to them is, 'Look, we've got a growth strategy that is dependent upon us hiring another 50 employees, and we haven't even posted those positions yet, because we can't fill the 10 we have right now.'"
Sitting at a Crossroads
The need for more workers than northern Michigan actually has, combined with COVID-era shifts that have made options like remote work more pervasive, has brought the region to a unique crossroads—especially as tourism continues to boom and as more people choose to make the area their home. At that crossroads, Call sees both new opportunities and new challenges for employers trying to recruit top talent.
"I do think people are realizing that they are not just competing with the place next door or the place in the next county," Call says. "In order to really be successful as a business and organization, you've got to compete on a more regional, national, and maybe even global scale."
A shift to a more global style of recruiting, Call thinks, could create opportunities to draw top talent from all over the country and all around the world to the region, and at the same time establish stronger in-roads for businesses to relocate operations here. In turn, Call thinks those trends would help drive a broader evolution of compensation in northern Michigan, leading to higher wages and better benefits across the board.
Emmel sees another potential pathway forward from this crossroads: automation. For years, the narrative around automation was that it was going to eliminate jobs and put people out of work. These days, Emmel sees the opposite: employers adopting automated technologies to reduce their workforce needs because they can't find people to hire. He says the trend is particularly prevalent in manufacturing.
"I think the situation we're in really underlines the critical importance of Industry 4.0," Emmel explains. "Because now, we're not talking about jobs that are being replaced or people whose jobs are being lost to automation. Instead, we're talking about automation in order to reduce the number of available jobs for employers. Companies that are really leaning into and engaging in automation are starting to see the benefits of that in terms of efficiencies and lower reliance on the general workforce, and that is what will keep them globally competitive."
Trending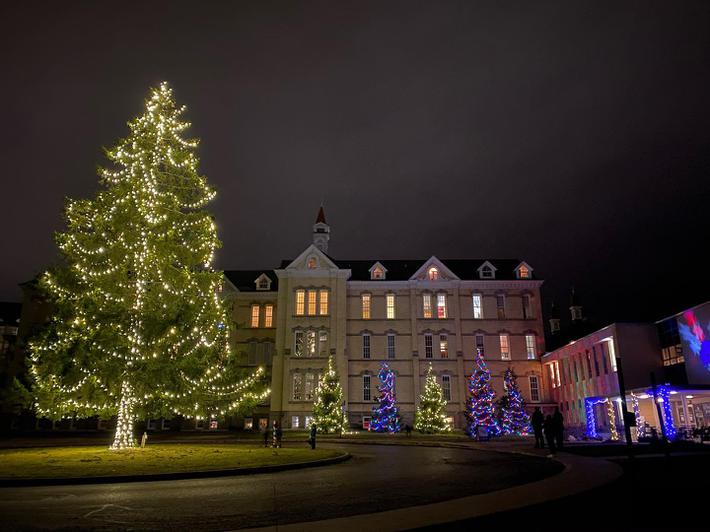 An Uncommon Celebration
The Village at Grand Traverse Commons is a shopping destination all year round, but we especially love a visit during thei...
Read More >>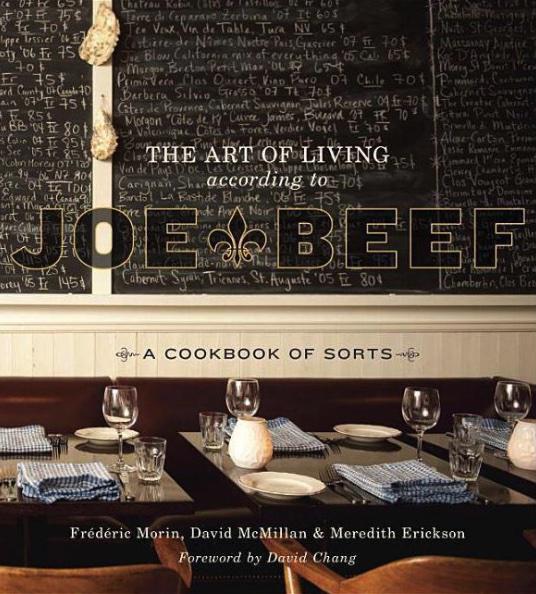 Cookbooks and Canadians
The beloved amical Cookbook Dinner Series is back, and this month the TC restaurant features The Art of Living According t...
Read More >>
Christmas on the Farm
If you'd like your ho-ho-ho to be a bit more e-i-e-i-o, then look no further. First up: Christmas with Alpacas at No...
Read More >>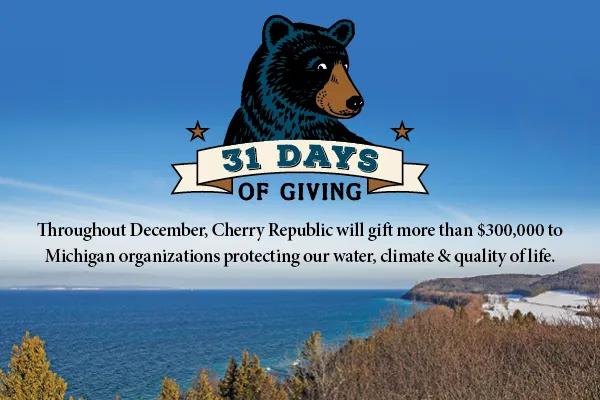 31 Days of Giving
Giving Tuesday, which falls every year on the Tuesday after Thanksgiving, is typically a busy day for northern Michigan, g...
Read More >>