The Golden Age of Media
Movies, shows, podcasts, and more putting the golden years in the limelight
There will soon be almost 60 million Americans over the age of 65, and for the first time, media and music are telling daring, vernacular, and joyful stories for people in their retirement years. Reflecting the full and vibrant experiences of aging, this list might help you relate, laugh, or discover a new spark in yourself.
TELEVISION
Grace and Frankie on Netflix
One of the more interesting ways to observe how people defy their age in real time is to watch all seven seasons of the Emmy-Award-winning Grace and Frankie, the finale of which was released earlier this year. Starring Jane Fonda and Lily Tomlin as on-screen rivals (alongside many other silver notables), the show tackles their unlikely family drama and spiritual awakenings, both of which are explored in a sophisticated and comedic light.
Only Murders in the Building on Hulu
It's hard not to love watching 77-year-old Steve Martin and his longtime friend, youngster Martin Short at 72, having so much fun, but that's what you get with the dark-comedy serial now in its second season on Hulu. Combining a rolling whodunnit with an intergenerational friendship with costar Selena Gomez may sound like a stretch, but somehow it all works out with meaning and connection…and a great mystery along the way.
The Last Movie Stars on HBO Max
Exploring the longtime relationship of Hollywood legends Joanne Woodward and Paul Newman, (and based in part on transcriptions of audio tapes that have become part of Newman's 2022 memoir*), this six-part miniseries is unlike anything you've experienced. Partners HBO and CNN Films allowed actor/director Ethan Hawke full rein, and the result will resonate with anyone who's ever been deeply in love.
*If you just can't get enough, the Paul Newman memoir, The Extraordinary Life of an Ordinary Man, is fresh out from Knopf Publishing. Edited by David Rosenthal with a forward from Melissa Newman, the book offers unvarnished reflections on his life and career.
MOVIES
Queen Bees
A romcom is rarely complete without some star power, and Queen Bees (2021) delivers with a stellar cast: Ellen Burstyn, James Caan, Ann-Margret, Christopher Lloyd, Loretta Devine, Jane Curtin, and Elizabeth Mitchell. Set in a retirement home run—at least on the social side—by the so-called Queen Bees, the story explores friendship, independence, love, and the realization that every stage of life is at least a little bit like high school.
Good Luck to You, Leo Grande
This film is 93 percent fresh on Rotten Tomatoes, and for good reason. Emma Thompson plays retired and widowed teacher Nancy Stokes, who hires a young sex worker named Leo Grande (Daryl McCormack) to help her get in touch with her sensual side. Spicy, sex positive, and subversive, the film also manages to evoke real heart and humor. It's rightfully rated R, though the story and characters take precedence over the naughty bits.
BOOKS
The Thursday Murder Club Series by Richard Osman
Across the pond in Kent, England, four friends and retirees meet once weekly to discuss old, unsolved murders—that is, until they find themselves searching for clues in the midst of several real-life cases. With three books out and a fourth due next year, Richard Osman's series is so popular that a radio version and future feature film franchise are already in the works. And we highly recommend the audiobooks, read by renowned actress Lesley Manville.
Killers of a Certain Age by Deanna Raybourn
For the flip side of that coin, check out the newly-released Killers of a Certain Age, described by Buzzfeed as Golden Girls meets James Bond. (We'd also add a dose of Red…retired and extremely dangerous.) On a vacation to celebrate their retirement, four female friends—who also happen to be assassins—find themselves in the crosshairs when their former employer decides it's easier to tie up loose ends with a bullet than a pension check. More thriller than mystery, this one will have you flipping the pages to see who gets out alive.
SOCIAL MEDIA
@baddiewinkle on Instagram
To say Helen "Baddie" Vanwinkle is unconventional would be radically inadequate; her perfect social media bios read "Can't See The Haters" and "Stealing Ur Mans Since 1928." Age 94 and not slowing down, Baddie loves expressing herself in every creative and imaginable way (and smoking weed, listening to music, going to concerts, and hanging out with artists). Currently vagabonding in Knoxville, she is her own endless fountain of youth (and her 3,300,000+ followers can agree).
AUDIO
"Excuse My Grandma" Podcast Series
Grandma Gail and her granddaughter, Kim, cohost a frank, intergenerational conversation about relationships, dating, and sex in this hilarious podcast. (Trust us—you'll have no trouble finding a story to love thanks to 86 available episodes.) The combination of new and traditional opinions has hit a pop-culture nerve, and their familial bond allows them to go deeply into truly relatable situations of all romantic kinds and shapes. Available free on Apple and Spotify.
Bruce Springsteen Only The Strong Survive Album
If you're a fan of one of America's most distinctive singer-songwriters, then you've probably already circled Nov. 11 on your calendar for the release of Springsteen's 21st studio album, a highly-anticipated set of soul music covers like only The Boss (age 73) could reimagine. His unique brand of rock has truly become timeless.
Retirement Radio on WTCM AM 580
Let's not forget about northern Michigan's own Retirement Radio! Every Thursday, tune in to WTCM AM 580 at 10:10am to hear from the retirement experts at Traverse City-based Prout Financial. The series is focused on financial news, tips, and strategies, and it all gets a replay on Saturday mornings at 9am if you miss the Thursday morning slot. You can also subscribe and/or watch online at proutfinancialdesign.com/home/radio-shows.
Trending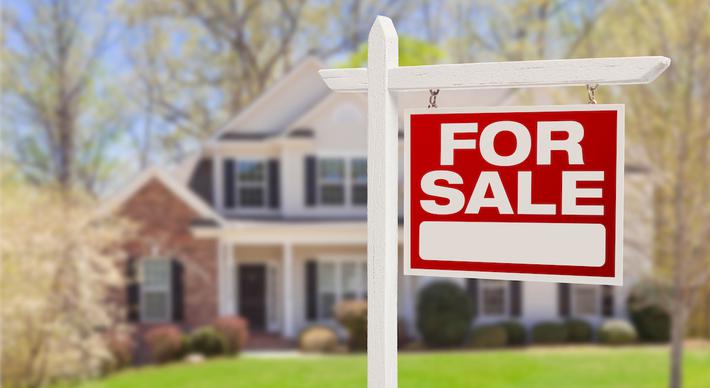 From Frenzy to Focus: Northern Michigan's Real Estate Update for Fall 2023
High-interest rates coupled with a lack of home listings have made for an interesting year in real estate. Northern Expres...
Read More >>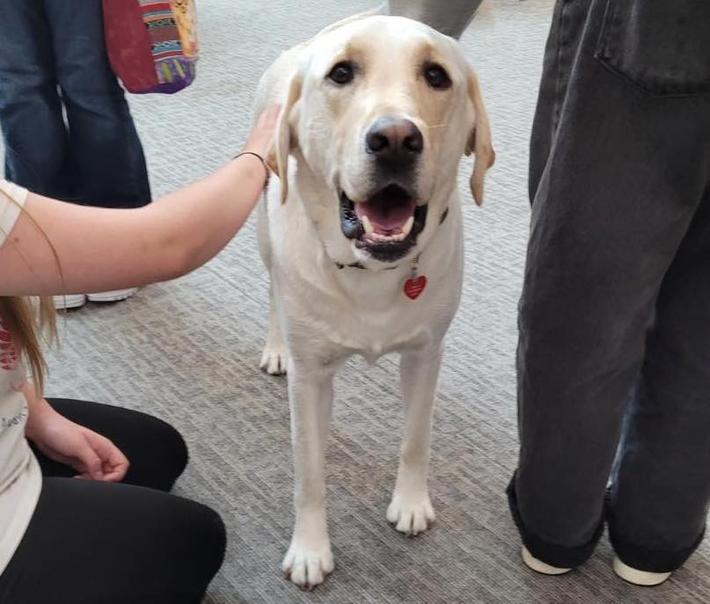 Pups on Campus
Traverse City West Senior High has brought on a very good boy as their newest staff member for the 2023-24 school year. Me...
Read More >>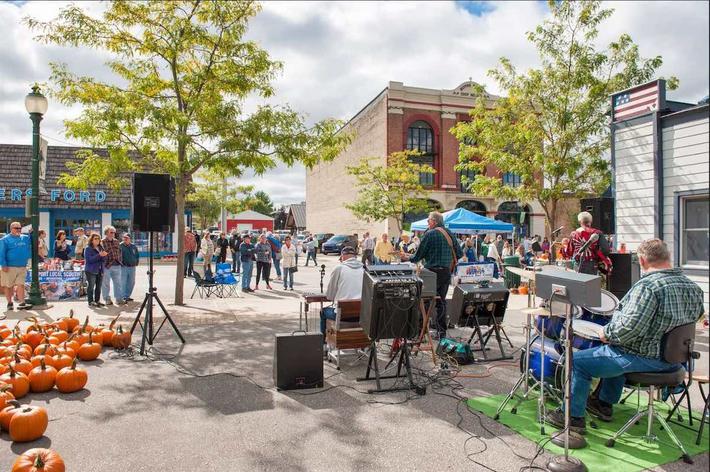 Celebrate the Harvest in Boyne City
Welcome to the season of harvest festivals! The days are getting shorter, the nights (and days) cooler, and it's tim...
Read More >>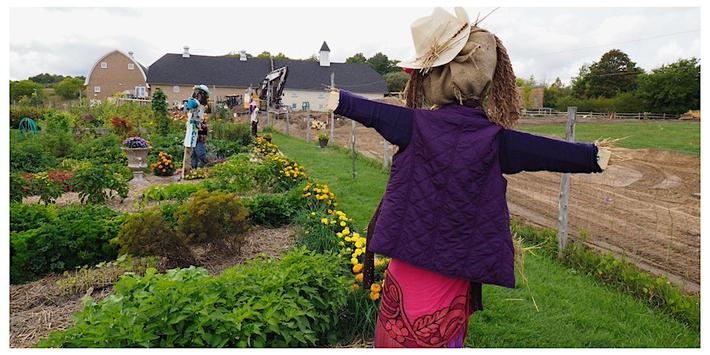 Scarecrow Szn
It may not be "spooky szn" (as the kids call it) just yet, but it does seem like it might be scarecrow szn. Th...
Read More >>