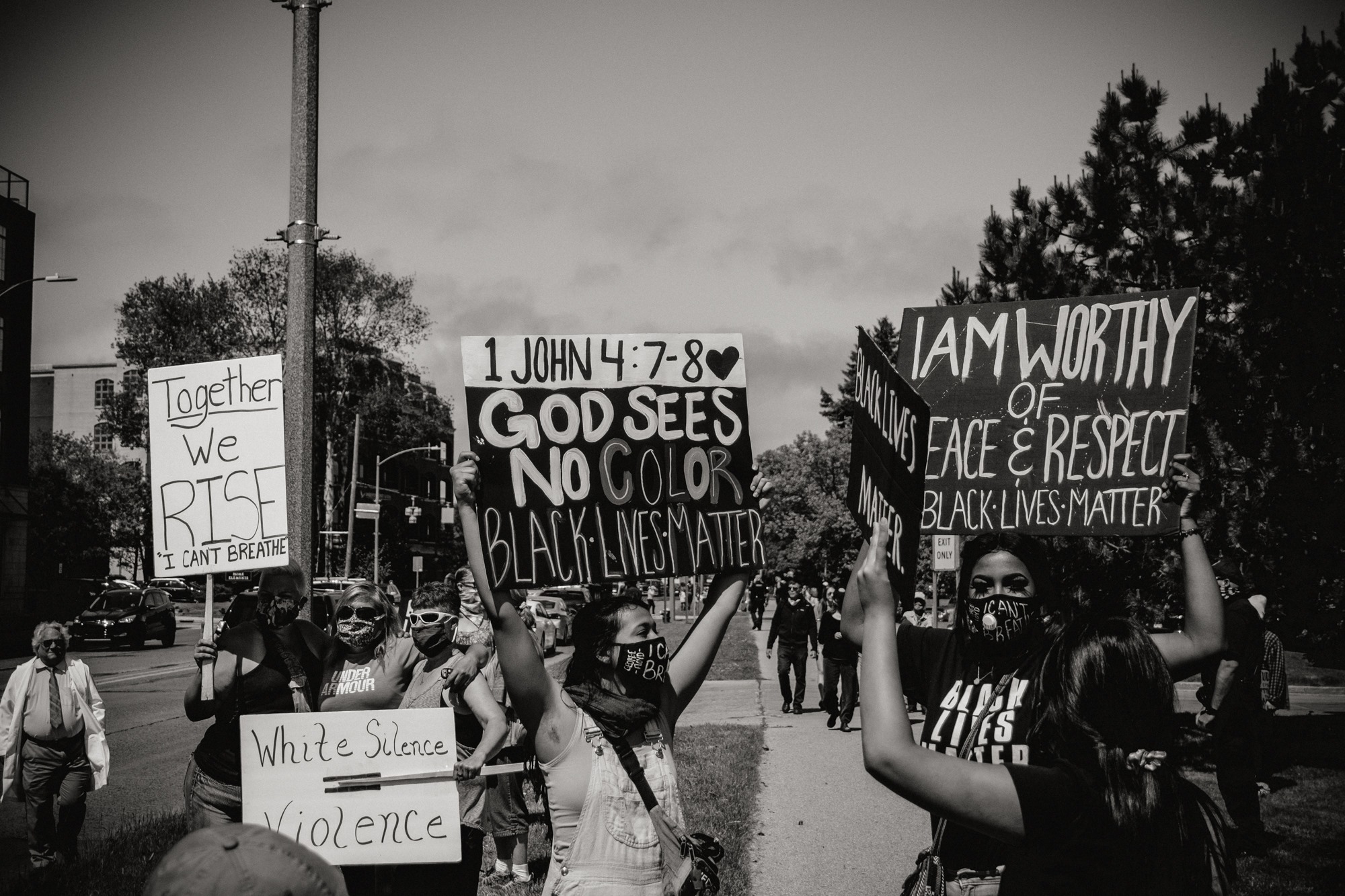 The Good Fight
Northern Michigan E3 and Title Track reflect on their efforts for a safer, more inclusive community
It was injustice and tragedy that sparked the formation of Northern Michigan E3.
Like so many other organizations and initiatives aimed at fighting back against racism, Northern Michigan E3—with the "E3" standing for "educate, elevate, and engage"—came to be in the midst of the massive racial reckoning that started in the spring of 2020. E3, formerly known as the Northern Michigan Antiracism Task Force, began as an effort by local BIPOC (Black, Indigenous, People of Color) community members to organize a "Solidarity with Black Lives Matter" rally at the Traverse City Open Space, in honor of George Floyd.
The summer of 2020 saw a global conversation about race that impacted virtually every aspect of modern discourse—from Wall Street to Hollywood to the White House—but those dialogues aren't nearly as loud and dominant in 2022 as they were two years ago.
Tyasha Harrison, a member of the E3 council, likens the initial burst of racial reckoning around Floyd's murder to a fire. At first, the fire was roaring. Now, it's lost some of its heat. "That fire kind of died down for a little bit," Harrison says. "As different things have happened in the world and in our community, [the racial justice movement] kind of lost its fire."
The leaders of Northern Michigan E3, though, haven't forgotten. They haven't forgotten about Floyd, for whom the organization held a candlelit remembrance walk at the Traverse City Civic Center on June 5. Nor have they forgotten the many others who have died as a result of racial violence: The June 5 remembrance walk featured the reading of "a list of names of Black and Brown lives that have been lost due to hate crimes and police brutality."
Perhaps most of all, they haven't forgotten about the promises that were made in the wake of Floyd's murder. In 2020, many individuals and businesses pledged to be better: to examine their own biases, to practice antiracism, to find ways of building a better tomorrow.
Keepers of the Flame
Born from the fire but refusing to burn out with it, E3 is doing its part to keep moving the needle on racial justice in northern Michigan. When the organization formed, it issued a list of 10 demands to the Grand Traverse County Sheriff's Department, the Traverse City Police Department, the Grand Traverse County Commission, and the City of Traverse City Commission. Those demands called on local leaders and law enforcement to end racial profiling in northern Michigan, to make body cameras and dash cameras common fixtures for all local police officers, and to allow independent citizen oversight of law enforcement practices, among other calls for change.
Two years later, E3 has made significant progress on several of those initial priorities. Marshall Collins, another of the organization's leaders, notes that both the Grand Traverse County Sheriff's Department and the Traverse City Police Department have purchased body cams and implemented them as a standard piece of equipment for all officers.
Holly T. Bird, meanwhile—another E3 council member, as well as a co-executive director of the local organization Title Track, which among other things provides racial justice trainings—says she's currently working with an intern to research policies that local law enforcement could adopt as a means of ending racial profiling. In addition, Bird says the organization is working with the Michigan Department of Civil Rights to push law enforcement toward "replacing policing with resource referrals" in situations where more standard policing can actually escalate situations. Examples can include situations related to drug addiction and drug use, mental health, and domestic violence.
"Domestic calls, for example, are a huge, huge number of the calls that law enforcement gets," Bird explains. "And that really affects people of color, because quite often, our people are treated differently [during police responses]. Women who are encountering a domestic violence situation might be brushed off a little bit more."
The Education Hurdle
But progress toward racial justice and equal treatment under the law is historically slow, and that snail's pace of forward momentum is a constant challenge for organizations like E3. One particular area of difficulty in northern Michigan—and an area that Harrison, Collins, and Bird all see as perhaps the most crucial target for creating change—is education. Teaching kids not just about racism but also sexism, misogyny, ableism, xenophobia, and more, they say, is key to creating a more equal, accepting, and peaceful future.
"When it comes down to it, it's about our kids," says Collins, who, in addition to his role with E3, is an educator for Northwest Education Services. "We want to empower the students to make this world a better place. Because right now, as I'm mentoring students over and over again, I'm hearing the same things that I had to go through 30 years ago. … These students should not be going through the same racist stuff that I have had to go through, and I shouldn't have to go through the same stuff my parents went through."
But schools and education, while perhaps the avenues that offer the most promise of stamping out racism and prejudice once and for all, are also some of the toughest entry points. Last year, Traverse City Area Public Schools (TCAPS) went through its own racial reckoning after several students engaged in a mock "slave trade" on Snapchat, where they "bought" and "sold" their classmates of color. The incident landed Traverse City in the national spotlight, including an article in The Washington Post and a podcast discussion on This American Life.
In the aftermath, the TCAPS Board of Trustees began discussions about a resolution that would address racism and set goals for the creation of a more inclusive curriculum. But that process kicked off its own explosion of controversy, with a faction of local parents and community members showing up in droves to protest the resolution at TCAPS board meetings. One parent group, called "TC Unites for Education," warned against "threatening ideologies…penetrating all aspects of our country, even our local education system" and urged locals to "unite to protect the values we hold dear."
More specifically, TC Unites claimed TCAPS was trying to bring critical race theory (CRT) into the classroom. CRT is an academic field more than 30 years old that examines systemic racism in America, including in the country's legal, educational, economic, and healthcare systems. The TC Unites group called CRT "harmful" and said that it "finds racism in everything, it divides, it creates victims, it creates animosity between groups, it shames, it guilts, and it indoctrinates."
Propaganda Problems
According to Seth Bernard, co-executive director of Title Track, CRT has essentially become the boogeyman in conversations about race, social justice, or diversity, equity, inclusion, and belonging (DEIB). Any education about race, about America's history of racial injustice, or about antiracism gets tagged as CRT, which Bernard says has been so demonized by right-wing media and by worried parents that it's changed the entire tenor of discussion around the social justice movement.
"Unfortunately, there are folks who everything they've ever learned about social justice has come from propaganda," Bernard says. "Everyone has gotten all whipped up about CRT, but even the people working in social justice—people who actually do learn about CRT—they don't learn about it in elementary school. So, the whole outrage of elementary school kids learning CRT is basically the result of a think tank of people figuring out what's going to shake people up. And it's the language of CRT that has proven to be more effective than the language of antiracism at getting people angry, and upset, and counter-protesting."
The result, Bernard says, is a lot of fear and a lot of misconceptions, which in turn stir up controversy and get in the way of progress. "If we were to have a conversation just about antiracism, then it's a lot harder to stand against that [than CRT]," Bernard explains. "Our kids need to learn what racism is and how we can work against it. That's part of our responsibility as community members, and there's no need for anyone to feel ashamed about themselves in this work."
In the case of TCAPS, the demonization of CRT more or less worked: Board members scrapped the initial two-page version of their resolution in favor of a shorter, less specific one-pager. Where the first draft of the resolution had included six action steps for the district to pursue—such as increasing staff training, reviewing district curriculum, and diversifying book selections in school libraries—the final resolution cut those steps in favor of vaguer, more general language. The result, E3 leaders say, is a "soft resolution" that makes it difficult to hold TCAPS accountable.
"Sadly, nothing has really happened as far as the board standing behind what their soft resolution was going to be," Harrison says. "The community has to put the board's feet to the fire as far as what's going to happen now, because we can't keep having these Snapchat incidents, or people Airdropping violent threats to other kids in their class, or things like that. The question that I always ask is: 'What is the board going to do for these children of color—and for all the children in our schools—to feel safe?'"
An Optimistic Outlook
Still, despite the setbacks and disappointments, Harrison, Collins, Bird, and Bernard all feel they have made significant progress toward building a northern Michigan that is a safer, more inclusive space for all.
Harrison is running for school board of Benzie County Central Schools, touting a platform of "educating our students with accurate and proper history" that tells the truth about racism.
Collins is extremely proud of what E3 has accomplished in the past two years—from making celebrations for Martin Luther King Jr. Day and Juneteenth visible annual fixtures in the community to partnering with the National Writers Series to bring BIPOC voices to the fore.
And Bird and Bernard, through Title Track, are helping to create a more socially conscious community. The organization has so far hosted 10 cohorts of its "Understanding Racial Justice" course and has recently been coaching new facilitators so that it can make the training even more accessible in the future. Those courses, Bernard hopes, will slowly help to reshape the awareness around social justice in the local community.
"I've found that once people start to understand this work and the historical perspective of it, then it's very easy for them to find their moral imperative to be a part of the work," Bernard says of the local social justice movement. "People have this realization of, 'If I'm a moral person, then it is really important for me to try to improve the situation.' And we have seen people from a lot of different walks of life take that understanding, and take the knowledge and the analysis that they've learned, and put it to work in some really positive and creative ways in our communities."
To learn more and see upcoming events and programs from Northern Michigan E3 and Title Track, visit northernmichigane3.com and titletrackmichigan.org.
Photos courtesy of Harpe Star.
Trending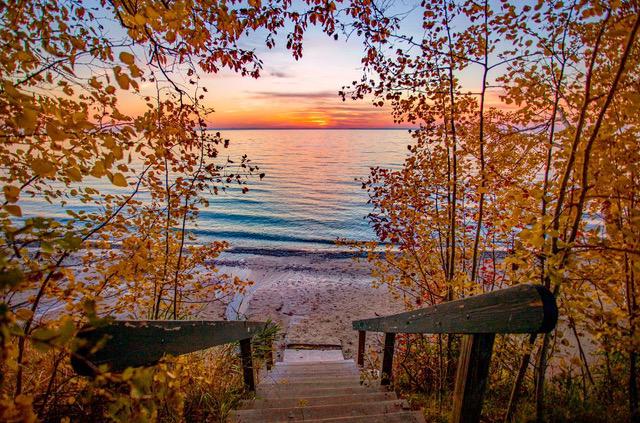 Cruisin' the Breezeway
Fall into East Jordan during the 15th Annual Autumn on the Breezeway! Choose from three different dates: Sept. 30, Oct. 7,...
Read More >>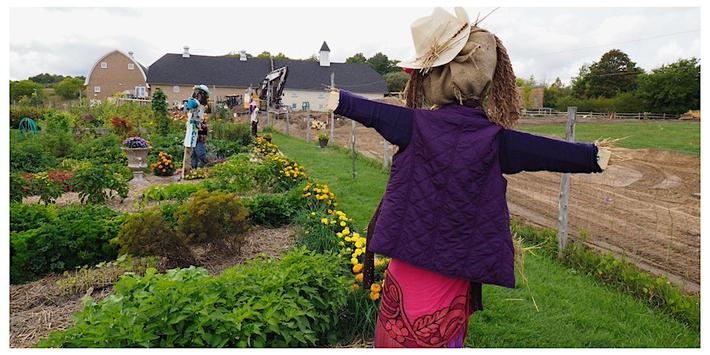 Scarecrow Szn
It may not be "spooky szn" (as the kids call it) just yet, but it does seem like it might be scarecrow szn. Th...
Read More >>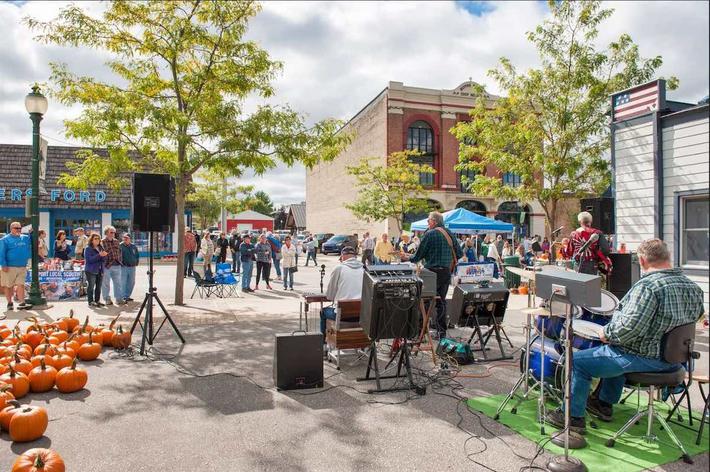 Celebrate the Harvest in Boyne City
Welcome to the season of harvest festivals! The days are getting shorter, the nights (and days) cooler, and it's tim...
Read More >>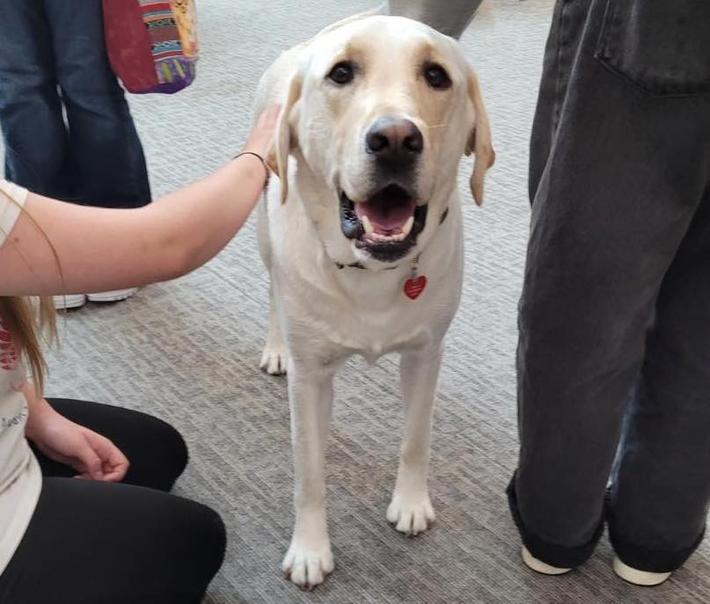 Pups on Campus
Traverse City West Senior High has brought on a very good boy as their newest staff member for the 2023-24 school year. Me...
Read More >>