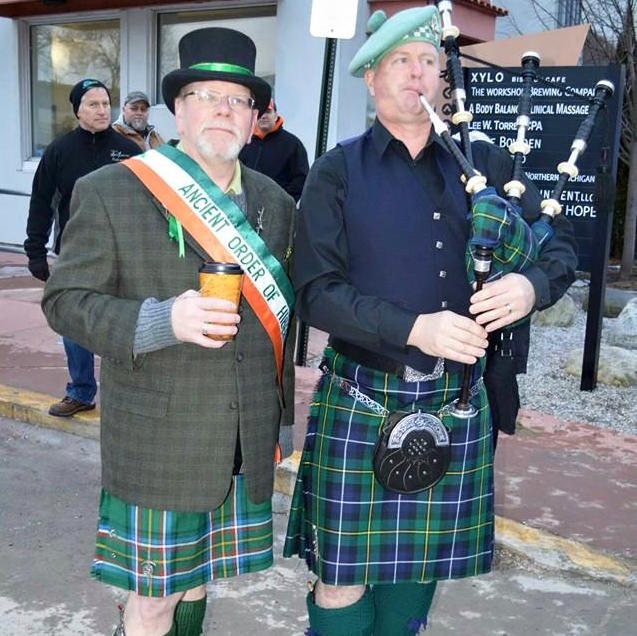 The Hibernians: Traverse City's Irish Sons
Back in May of 1836, between the crowded, dusty streets of New York City and the coal–mining region of Pennsylvania, a fraternal society was formed that actually borrowed its roots from more than 3,000 miles away: the Ancient Order of Hibernians (AOH).
The AOH shares a common thread with the early societies that unspooled in Ireland in the mid–1500s to help protect Irish Catholics during times of persecution. But while the AOH's reach extends today throughout Ireland, England, Wales, Scotland, Canada and America, it's the U.S. version that's seen the largest growth as the Hibernians seek to welcome the newly–arrived Irish and to keep pockets of Irish brotherhood intact across the country.

Mike Shirley is one of the founders of the AOH's local chapter. The Bernard J. Brady Division 1 of Grand Traverse County is named after Bernard Brady, the founder of Brady's Bar in Traverse City. For the Brady division members, and in fact for all AOH members, "being Irish" means more than simply wearing green on St. Patrick's Day. It means keeping Irish traditions alive through the Hibernians' brotherhood and activities, including charity efforts.

"Back in 1978, a couple of close friends of mine who happened to be Irish ladies decided to have a St. Patrick's day parade because they didn't have one here yet in Traverse City," Shirley said. "They had already named one of their own as the Irish queen for the festivities, and they said, 'Oh, Mike, you can be the king,' because they knew I was Irish and all." At the parade, Shirley was handed a shillelagh (a wooden walking stick associated with Irish folklore) and told he was now the Irish Lord Mayor for the day.

It only took a year for the new tradition to expand and inspire other local Irish happenings. "The following year, in 1979, I got a call from John Conley – he'd been a Hibernian in Detroit – and he said, 'We'd like to start a group of Irish men up here in Traverse City,'" Shirley explained. "So we started our chapter of the AOH and then turned around and put on a parade and invited the Irish queen."
Requirements for becoming a member of the Ancient Order of Hibernians were simple: be of Irish descent, be male, be Catholic and take the Hibernians' oath of "friendship, unity, and Christian charity."

Tim Smith is a past president, a former Lord Mayor and a current member of the AOH's Grand Traverse chapter. Along with co–chair Mike Nolan, Smith also co–chairs the AOH's annual charity event, the Father Fred Black Tie Cigar Dinner. Each AOH division picks a charity to help in its area; the Grand Traverse group has chosen the Father Fred Foundation, a nonprofit, nondenominational organization that aids needy and hungry individuals and families. "These four–course cigar dinners, which we do each May, pair a cigar with each course for $250 per person," Smith explained. "We've been doing these dinners since 1996, and we've raised over a million dollars for Father Fred over the past 20 years." (2017's annual dinner will be held May 18.)

If you enjoyed celebrating this year's St. Patrick's Day in Traverse City at the local parade and after–party at Kilkenny's, you can thank the Hibernians for that, too. The AOH continues many of the exact same traditions it started for the St. Patrick's holiday back in 1979: appointing a Lord Mayor for the day who will rule the festivities alongside the Irish queen; naming a local boy the Prince of the Leprechauns and a local girl the Princess of Erin (or Éirinn, Irish for Ireland); and having this annual Irish "court" lead the "Peoples' Parade," an Irish extravaganza of everything from marching bands and bagpipers to folks dressed entirely in green with friendly Irish setters in tow.

"Years ago, when I first moved here, there was none of this," Shirley said. "Now we have a real thing going on and a great bunch of local guys, and we just want to keep bringing in new people."
Smith echoes the sentiment. "I was a kid when my dad and Mike and John Conley started this," he said. "As a kid growing up in this town, I'd always, always look forward to St. Patrick's Day. This whole thing is just such a great way to celebrate being Irish."

For more information on the Ancient Order of Hibernians, visit tcaoh.com (local division) and aoh.com (national). For information on the AOH's chosen charity, visit fatherfred.org.
Trending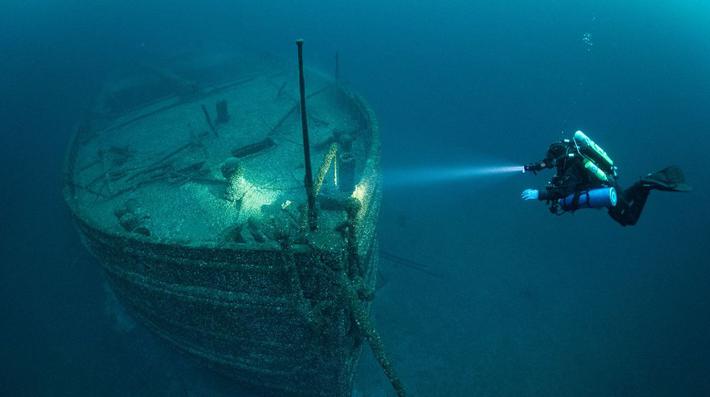 Up North Aquaman Explores Great Lakes Shipwrecks
Chris Roxburgh is northern Michigan's Aquaman. While you might not immediately recognize his name, you've pro...
Read More >>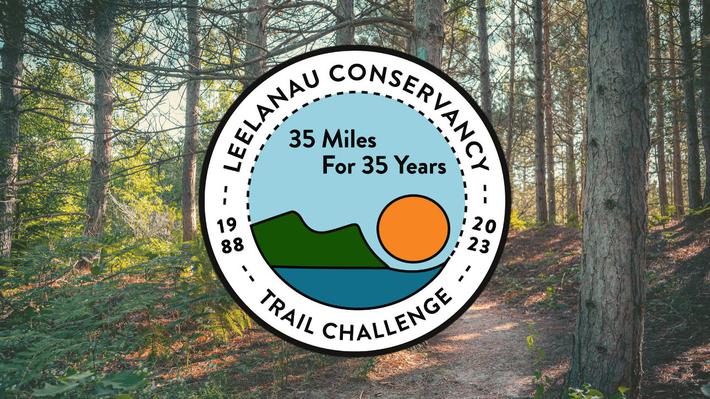 Anniversaries Celebrated in the Great Outdoors
The Leelanau Conservancy turns 35 this year, and in those three-plus decades, they've preserved over 16,000 acres an...
Read More >>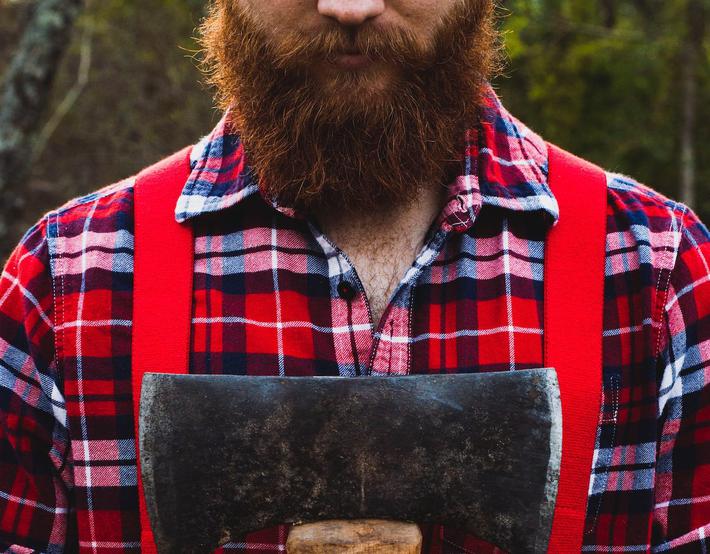 A Flannel Affair
Bust out the flannel one more time before spring is here to stay for the Wexford County Historical Society's Lumberj...
Read More >>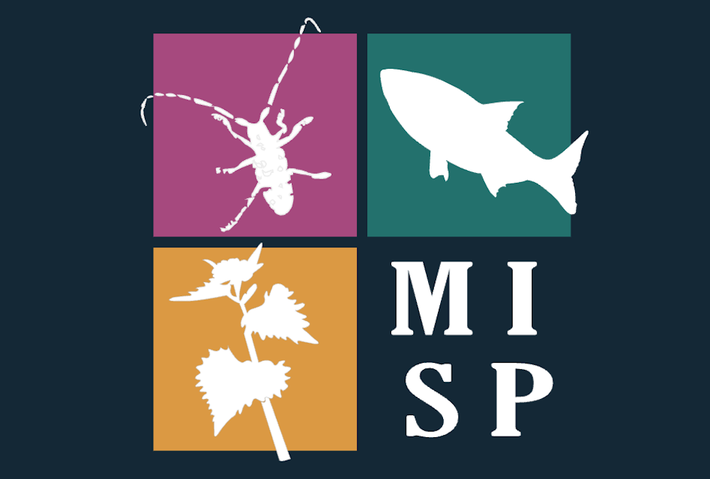 Watch Out for Invaders
Spring is here—cue the trumpets! But while we're thrilled about the return of warmer days, we're not so ...
Read More >>