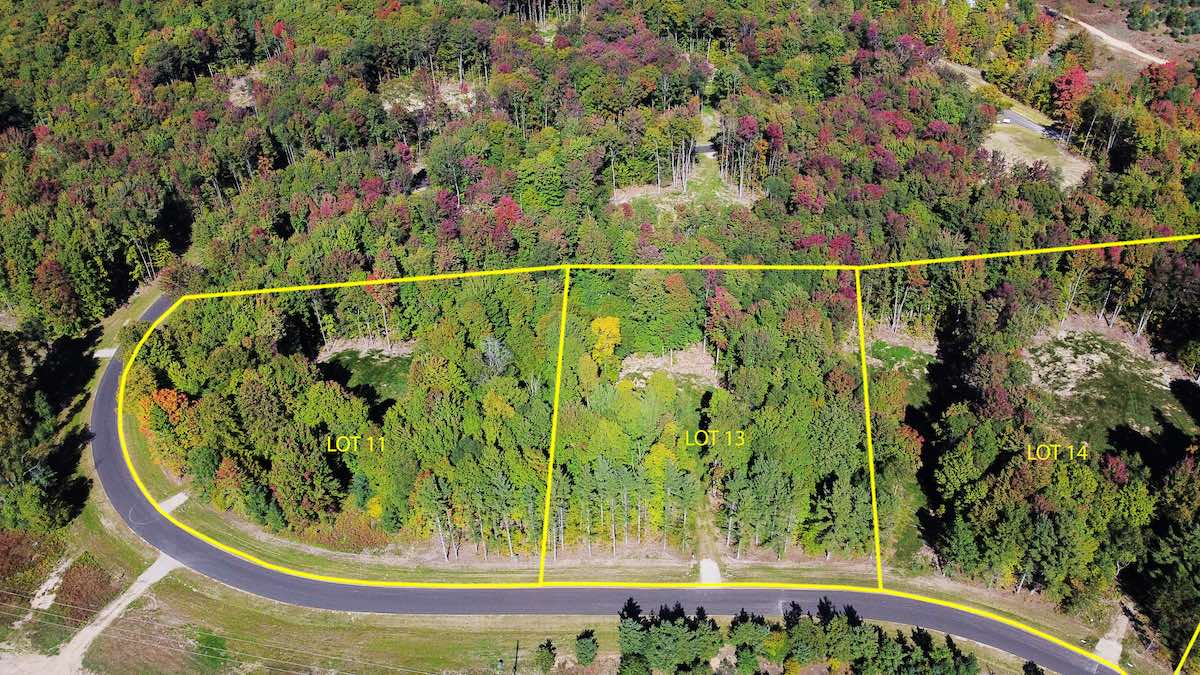 The Land of Opportunity
Hunt, fish, camp, or build on these rustic parcels
Be brave. Take a big swing. Go big or go home.
Randy Mann has a better idea: Go big and go home. The owner and developer at Great Lakes Land Company sells estate-size parcels, perfect for those who want to build a home that provides them with some space and privacy, while remaining within hailing distance of the amenities and necessities of town.
Now, there's nothing new about selling larger parcels, or about breaking up a piece of land into lots for homes. Mann's approach is more far-reaching. He first purchases the large tracts of land, sometimes upwards of hundreds of acres. Then he works with engineers and other consultants to determine the best way to apportion the property, not into small lots, but into parcels of two, five, even 10 acres.
He also makes sure they boast prime building sites with access to utilities, privacy and lots of natural features. "I'm not the guy that takes down all the trees. I come from recreational land," he says.
Yet it's not like these tracts of lands are wilderness either. "Over time, people asked about utilities, paved roads. It morphed into something between a regular subdivision and recreational land."
Mann was born and grew up in San Diego, a world away from northern Michigan. When an acquaintance offered him a chance to learn the real estate business, he joined up with Wildwood Land Company of Kalkaska. "He became a mentor. I'd been in radio and TV advertising and entertainment," Mann says.
Surprise! He found he enjoyed real estate, with its diversity of needs and clientele. After his mentor retired, he renamed the business the Great Lakes Land Company and expanded his target area to include Otsego, Antrim, Crawford, Wexford, and Grand Traverse counties.
Mann has gone back and forth between San Diego and northern Michigan since discovering the region's appeal. For example, as he says, during the Great Recession, nobody was buying homes or land. So he spent time back in his hometown and made a living selling cars.
As things improved, he returned to this area and looked at his endeavors with a fresh eye. That led to an epiphany. While he had originally focused on recreational parcels suitable for hunting, fishing, and the like, he realized the potential of adding homesites to the equation. "I started again, worked with investors," he says.
While Mann had no interest in building homes himself, he saw that including property improvements for buyers who wanted to someday build a home would improve the parcel's sellability. "I found a niche in estate-size parcels," Mann says.
That led to ensuring that buyers had access to amenities such as electricity, natural gas, and high speed internet. He also makes sure buyers aren't pressured into building specific designs or sizes, nor is there a mandate to build immediately. "It's a piece of property with infrastructure and minimal restrictions," he says. If someone wants to camp on their property and enjoy the area for a couple years before deciding to build, he has no objection.
While the pandemic sent many people to the area to escape the crowded conditions of locked-down urban areas, Mann says there are a significant number who want even more freedom. They're the kind of buyers he's looking for, wherever they're from. "I'm selling to people from all over the country. Seattle, Ohio, Indiana, Maryland, Texas, Phoenix," he says.
He credits improvements at Traverse City's Cherry Capital Airport with helping pave the way, along with the accolades the region continues to receive as a Best Place to Retire or Most Beautiful Place in America. "The airlines have increased the volume and size of planes. The secret's out," says Mann.
Must be. He's sold out of all but five of the 17 developments he has listed online. Take Paradise Ranch Estates as an example. A mile north of Kingsley and 15 minutes from Cherry Capital Airport and Costco (don't forget about the importance of the airport), it offers two- to five-acre sites. As he says, that's plenty of space to build, grow, or escape.
Plus there's the added appeal of building on your own schedule. The property allows camping for up to 180 days per year. So, as he says, "Bring your RV or fifth wheel and soak up the summer vibes while building your dream home."
He's also bullish on Dockery Hills near Kalkaska. Mann says the rolling hills, hardwoods, and easy access to nearby lakes provide great appeal to those who love the outdoors. At the same time, it's just a short drive to Traverse City. "It took me 25 years to buy. It's by thousands of acres of state land, [and] you look into the Pere Marquette National Forest," he says.
Now 33 years into a career he never envisioned, Mann's mantra might be best encapsulated by a phrase from his website: "Great Lakes Land Co. has been transforming raw land into premium, ready-to-build property in Northern Michigan for adventurous homeowners since 1990."
Trending
Pronouns 101
My first assignment in an online graduate-level class was to provide information about my background, including my pronoun...
Read More >>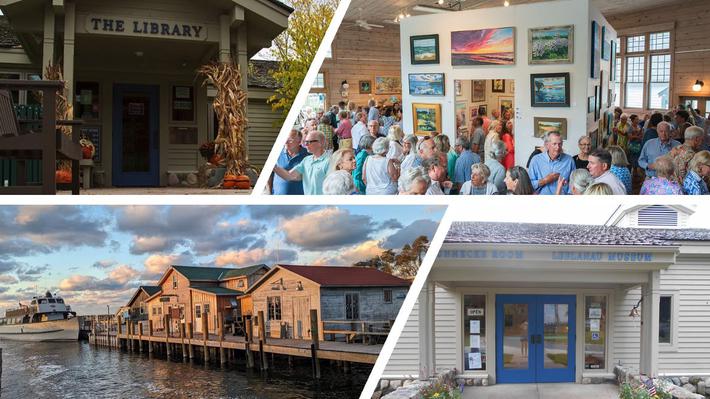 Collaboration Is the Name of the Game
How long does it take to create a cultural center? As few as three years, or as many as 170. Sometimes both. The organiza...
Read More >>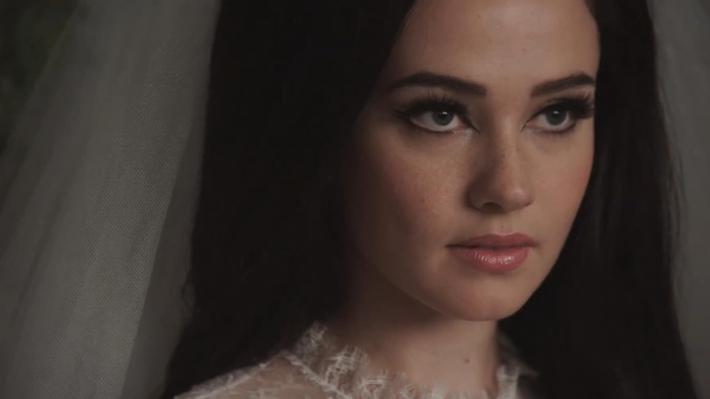 Film Review: Priscilla
While you will certainly be mesmerized by the haunting lead performance from newcomer Cailee Spaeny—and be impressed...
Read More >>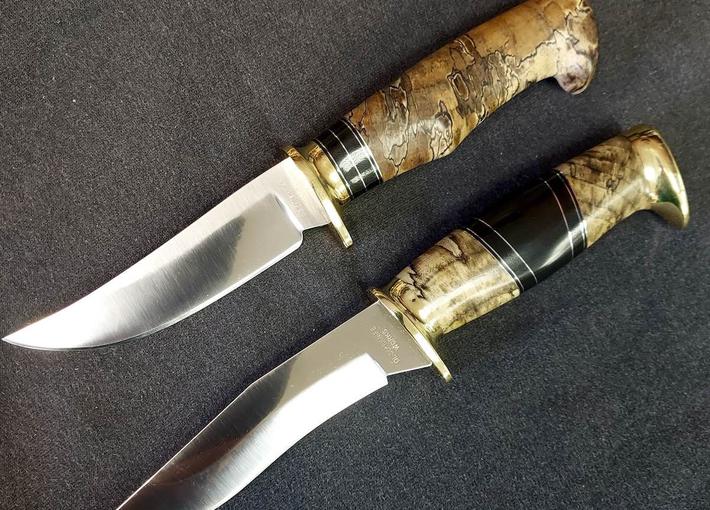 Bespoke Blades
What do you do with a battered ice skate, an old rubber puck, a cracked hockey stick, and a gob of tape? Pitch 'em, ...
Read More >>