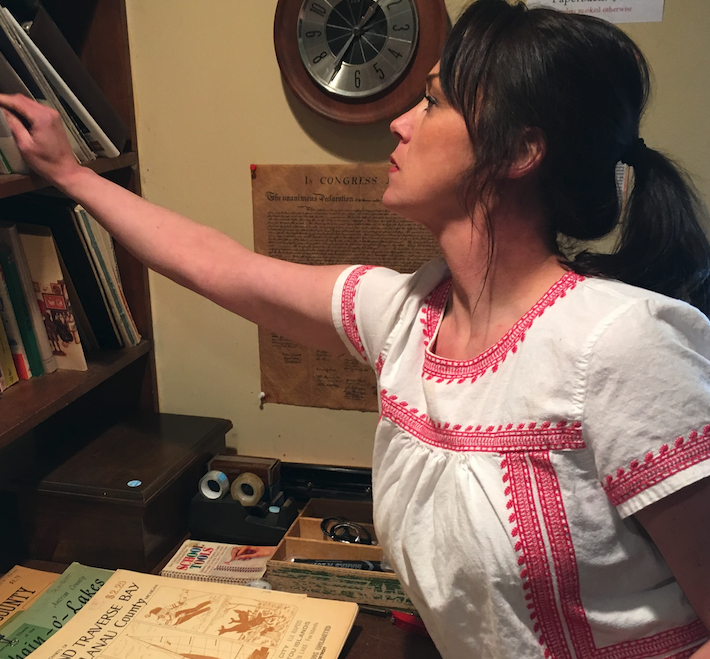 The Life-Changing Magic of an Estate Sale Maven
One TC company making parting far more sweet than sorrowful
Lisa Lamont will provide asset extraction — but she's not getting any spies out of the country. These assets are items being sold at an estate sale. Lamont's company, Moxie Estate Sales, is one of a growing number of such businesses. They step in when property is being sold, whether from a death or divorce, or — an increasingly popular option in today's Marie Kondo-izing world, simply downsizing and simplifying.

So an estate sale is like a yard sale, right? Well, yes … in the same way that the Golden State Warriors are like a pick-up basketball team at the Y. They both offer a homeowner's possessions for sale, but an estate sale is run by a professional team that researches prices for items, categorizes the items, engages in marketing strategies for the event, puts together store-like displays for the sale, and then runs the sale itself, even providing security for high-end items.

A major perk of hiring a professional to host an estate sale is one most don't realize until the sale is in motion: Having someone else do "the dirty work" relieves the family of watching other people purchase items they might have loved or simply grown up with that carry an emotional attachment.
"It's a challenge. You're selling emotion," said Lisa Lamont, the owner of Moxie Estate Sales.

"That's why it's good to hire someone," she said, admitting, "I don't think I could do my parents' home."

Lamont typically holds three days of sales, Friday through Sunday. She and her crew will come in ahead of time to organize, stage, and price the items. Following the sale, the owner receives proceeds within 14 days; like many such outfits, Lamont's profit is based on a commission agreed to ahead of time.

To provide the best service for her clients, Lamont said she aims to do only two sales per month. That allows her ample time to research the items for sale, publicize specific items and the sale as a whole, and organize the proceedings. "You want to have enough time to market it," she said.

Of course, real life occasionally intrudes. Perhaps a home sold more quickly than anticipated, or family will only be in town on a certain date, or the owners are moving and have to be out quickly. Lamont said that depending on the circumstances and personnel available, a solid professional will either step in to help, or refer the job to another reputable estate sale company nearby.

For Moxie, Lamont said she's reluctant to go too far afield. She's had inquiries from as far away as Harbor Springs, Charlevoix, and Cadillac but prefers to do most of her business in the Traverse City area and Leelanau County. Not only does it take her time to determine pricing and setup before the sale — "To do the job well, I want to be in the home, and I can't do it in one eight-hour day," she said — she also isn't as familiar with those areas as her home turf, making pricing and marketing more challenging. Plus she has a regular group of shoppers she connects with, who are more likely to visit sales nearby.

Unlike a yard sale where everything is simply spread out on tables in the yard, estate sales take place in the home. That means that displaying things takes on a new importance. "Staging is a huge part of it. It's an art and science. You want to place [items] in their natural habitat," said Lamont.

To further set the mood, Lamont sometimes will bring in additional items for sale. For example, Lamont might display vintage clothing borrowed from a friend's shop to help place buyers in the right mood to purchase the home's furniture or houseware items from the same era. "Each home is a brand-new store," she said.

Another difference between a professional estate sale and a garage sale is in the expectation of haggling. "The first day, prices are firm. The second day, 25 percent off. The third [and final] day, it's 50 percent," Lamont said.

Lamont seeks to downplay unrealistic expectations that have been raised somewhat by television programs like Antiques Roadshow orAmerican Pickers. That said, has she found any treasures over the years? Lamont recalled one sale where she came across a colorful beer sign from Cincinnati in one of the barns on the property. Through her research, she was able to find where others in black and white had sold online for up to $200. She priced it accordingly, and it sold, which prompted the seller to tell Lamont, "I wish we hadn't sold the others for $5 each."

It does have a [relatively] happy ending, however; in another barn, Lamont found 70 more of the signs, went back to the original buyer, and sold them for an additional $2,500.

Another homeowner was removing some items they were going to throw out when the bottom fell out of the garbage bag holding them, disgorging among other items an old fishing reel. Turned out, that reel headed for the trash bin was a genuine German reel, made of silver, and it fetched $3,500 online. For reasons like that, Lamont discourages anyone considering hiring an estate sale professional from holding a yard sale or throwing anything out before the pro has had a chance to evaluate all the material.

Want to get it on some upcoming estate sale action? Moxie is hosting an upcoming sale on Old Mission Peninsula in Traverse City May 9–11. Learn more at www.moxieestates.com or by search Moxie Estate Sales on Facebook.

Trending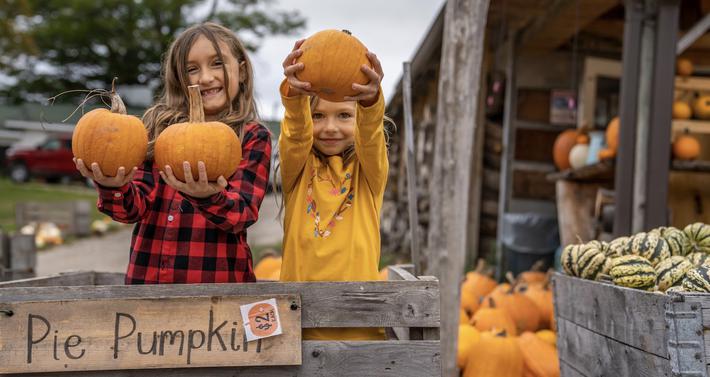 Seven Fall Festivals and Celebrations Around the North
If you ask us, it's impossible to beat the beauty of fall in northern Michigan. Vibrant-hued trees, glowing sunsets,...
Read More >>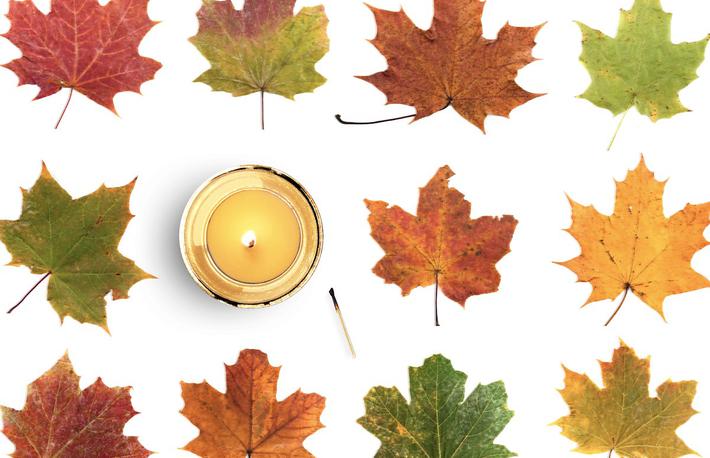 All the Scents of Fall
With the equinox behind us, it's time to go all in on autumn. Traverse City Candle Co. has done just that with their...
Read More >>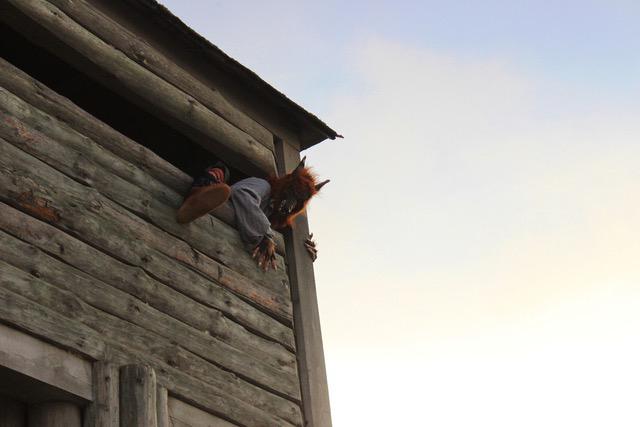 A Night at Fort Fright
This is not your typical haunted house or trail! Make your way through Fort Fright, an 18th-century fort and fur trading v...
Read More >>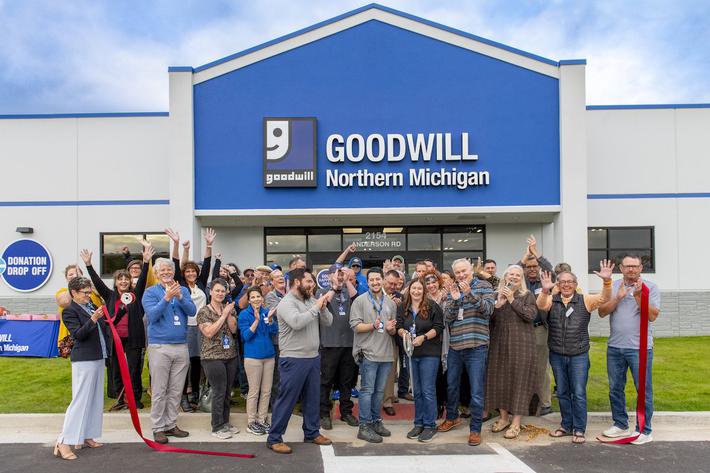 Goodwill Gets New Digs in Petoskey
This past week, Goodwill Northern Michigan opened a new Goodwill store in Petoskey at 2154 Anderson Rd., which replaces th...
Read More >>