The long-awaited opening of Stone Hound Brewing Co.
A saga of pandemic proportions, overcome by sheer perseverance
In an alternate timeline, Brent Faber would have opened the doors to Stone Hound Brewing Company nearly a year ago. Faber's intention for his brand-new Acme-based brewery was to hold a grand opening in April or May of 2020, followed by a busy summer slinging craft beers to locals and tourist crowds alike.
2020, of course, had other plans.
"We definitely didn't hit our anticipated opening date, by any means," Faber said. "We would have been behind regardless of the pandemic, just with normal construction delays. We were waiting a long time, for instance, for our final prints from our architects. And then once we finally started getting construction going, that's when last March hit and we lost a solid two months. We couldn't have any contractors in the building at all during that first lockdown period. Then, once we were allowed to resume construction, everybody else was allowed to resume construction, too, so all the tradespeople were facing this backlog of work from those two months."
FROM SOAP SUDS TO BEER SUDS
Of course, converting a dilapidated laundromat into a modern craft brewery was probably always going to have its challenges. Stone Hound occupies the building that used to house Acme Coin Laundry. Faber, a long-time craft beer fan who cut his teeth as a bartender and bar manager at The Filling Station, in Traverse City, started shopping around three years ago for a building where he could start his own brewery; he chose the laundry space in part because he assumed it would have "plenty of electricity, plenty of gas, and plenty of water."
"Chalk it up to being naïve, or optimistic, or both, but I thought, 'The things that you need to run a laundromat are similar to what we need to have a brewery,'" he said.
In truth, the building was a mess, with outdated wiring, no diagrams of existing plumbing, a water well that wasn't up to Health Department code, and a host of other problems. Long story short, what Faber expected to be a "plug-in and play" situation ended up being an almost total gut and remodel.
WALK, BIKE, RUN, BEER
Now, with all that extra work, stress, and frustration behind him, Faber is glad he chose the location he did. An employee at The Filling Station microbrewery from its 2012 opening until about a year ago, Faber saw firsthand how Traverse City residents embraced the railroad-adjacent brewery and made it a second home. He's hoping something similar can happen at Stone Hound — once the pandemic subsides, anyway.
While the brewery isn't as close to downtown Traverse City as The Filling Station is, it does have some commonalities with that brewery — namely, the close proximity of the TART Trail. Just as The Filling Station is an easy waystation for walkers, bikers, or runners who find themselves on or near the Boardman Lake Trail, Stone Hound is just steps away from the current eastern terminus of the TART. Faber, an outdoorsman himself, is cognizant of the location and has even set up a lifetime membership program so 10 percent of the brewery's proceeds will support TART Trails, Norte, and the Michigan Mountain Bike Association.
BRINGING BEER BACK TO ACME
Faber also has something that The Filling Station doesn't: a geographical micro-market all to himself. With so many breweries in northern Michigan — particularly within the City of Traverse City — there aren't many untapped markets to be found. The Filling Station, for instance, is located within about a half-mile of three other breweries: Rare Bird Brewpub on Lake Street, Silver Spruce Brewing Company on Eighth Street, and Right Brain Brewing, on the other side of Boardman Lake, The Filling Station's backyard. Acme, meanwhile, hasn't been the home to a brewery since 2016, when Bravo Zulu Brewing closed its doors. The closest brewery to the Stone Hound site is actually The Filling Station, six miles away.
Faber thinks Stone Hound's unique Acme location, plus the TART connection, plus a stoplight at Bunker Hill and US-31 that makes for an easy in-and-out, will help position it as something of a neighborhood brewery for the east side of town. The location even ended up influencing the type of beer that Faber and Head Brewer Chris Cargill, decided to make under the Stone Hound brand.
"I didn't feel like we really needed to specialize in a style, since we're kind of out on our own little island," Faber told Northern Express. "I just want to make sure we have something for everybody. We're going to try to cover the bases, and as we move along, we'll see what people really like."
Stone Hound will have five beers on tap at launch: the Grail Trail Pale Ale, a "fruity and mildly sweet" pale ale; the Boonenburg Brown, a "rich and malty" brown ale with "notes of chocolate, honey, and toffee"; the Headwaters IPA, a "piney and citrusy" IPA with "moderate bitterness"; the Jam Sesh, a fruit ale brewed with blackberry, blueberry, and Aronia berry; and the "Powerline Porter," a coffee porter made with El Salvador coffee beans roasted by Traverse City's own Stockist Coffee Company.
The beers hit the middle of the alcohol-by-volume scale (5.8 to 7.2 percent ABV), which Faber says was intentional and also somewhat location-driven.
"We want the majority of our beers to be under the seven-percent mark," he explained. "They're a little more like 'activity beers': you can have a couple of them and then jump back on your bike and hit the trail or go to the beach."
Patrons will also be able to grab a bite to eat at Stone Hound: Faber has leased the building's kitchen space to the owners of Rad•ish Street Food, a food truck that serves vegan fare from a spot next to The Coin Slot Arcade & Bar in downtown Traverse City. The menu, Faber says, will be "completely plant-based," with a focus on Mexican food like burritos, tacos, sopas, and taquitos.
A DREAM COME TRUE
For Faber, Stone Hound Brewing Company is the realization of a long-held (if somewhat unexpected) dream.
Where the founders of many northern Michigan breweries — from Joe Short at Short's in Bellaire to Russell Springsteen at Right Brain in Traverse City — got their start as homebrewers, Faber says he's "never brewed a batch of beer" in his life (though he classifies himself as "a happy taste tester"). Faber instead pursued the early workings of a career in the legal field, attending law school at the University of Toledo and passing the bar exam to practice. But those milestones came in the midst of the Great Recession, and rather than dive into a field where jobs were hard to find, Faber moved from Ohio to his birthplace of northern Michigan and took a job at Cuppa Joe in Traverse City, the coffee shop that his aunt, Sandi Daley, owns.
"It was supposed to be temporary," Faber said. He's talking about the job and the move to northern Michigan, but he could just as easily be referring to his hiatus from the law, or to his eventual dalliance with craft beer.
Instead, northern Michigan became home, something encapsulated perfectly in Faber's passion for collecting Petoskey stones. That passion led to both the name of the brewery ("Stone Hound" is a play on "rock hound," a term affectionately used to refer to rock collectors) and to its most iconic northern Michigan feature: a 28-foot-long bar top with an epoxy river filled with Petoskey stones, other types of rocks, and beach glass. Faber's entire pre-brewery Petoskey stone collection — 30 pounds worth of rocks ­— is visible in the bar top, as are some contributions from his business partners.
OPENING DAY?
So when can patrons see the Petoskey stone bar for themselves (and try a pint of Stone Hound beer)? Faber says the brewery is just waiting on its final inspections now, the last of which will be an inspection with the Michigan Liquor Control Commission (MLCC). While he's not 100 percent sure when all that regulatory red tape will be out of the way — his guess is "in the next two weeks" — Faber knows one thing: Stone Hound will open for business the minute it gets the go-ahead.
"As soon as the MLCC guy gives us our actual license, as soon as we get it in our hands, and [the inspector] walks out the door, we'll turn on the 'Open' signs."
Keep an eye out for the "Open" sign at 3593 Bunker Hill Rd., or take the easy route: Follow the brewery on Facebook (Search "Stone Hound MI") and check out the website, www.stonehoundbrewing.com.
Trending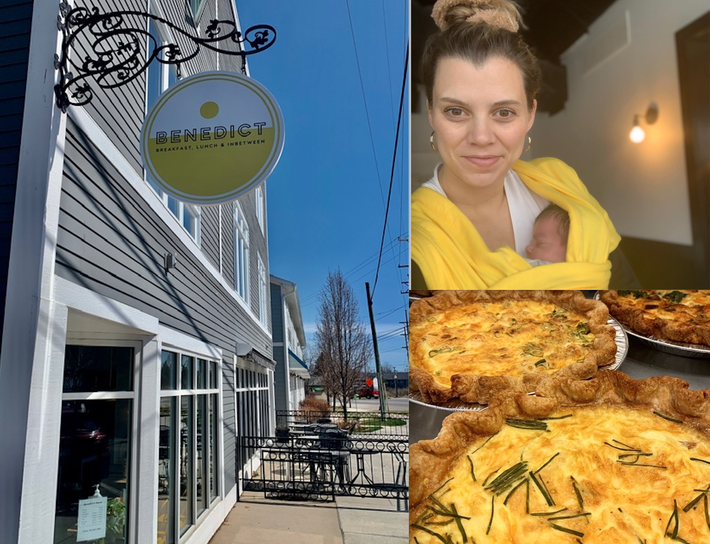 Benedict
No matter the weather, Traverse City's newest breakfast and lunch restaurant, Benedict, radiates a welcome as warm a...
Read More >>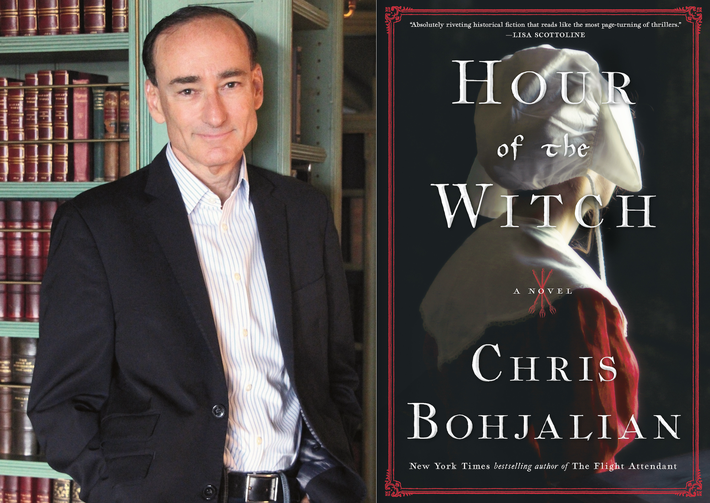 Sneak Peek: Chris Bohjalian to Talk with Locals Before Next Novel Drops
Award-winning author Chris Bohjalian is one of those people who was born to write. A schoolroom hobby-turned-carefully-hon...
Read More >>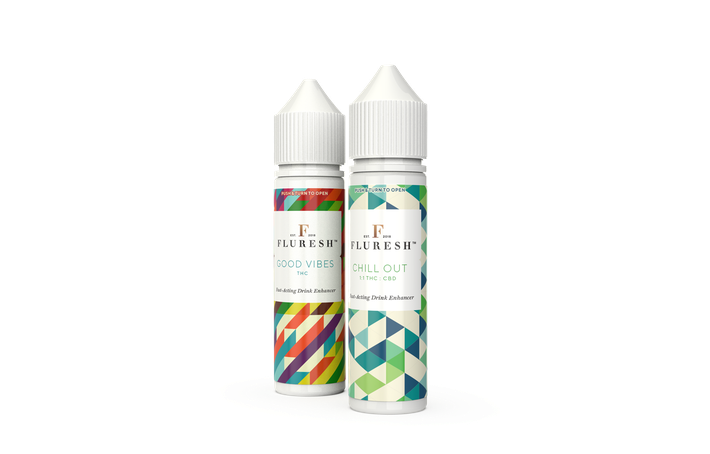 Eat, Drink, Rub: THC Products Review
Progress, thy name is marijuana. Despite what for any other industry would be major stumbling blocks — major disrup...
Read More >>
The DIY Lobotomy
"Did you read the review in The New Yorker of the new Philip Roth biography?" I asked my well-read conservativ...
Read More >>
↑