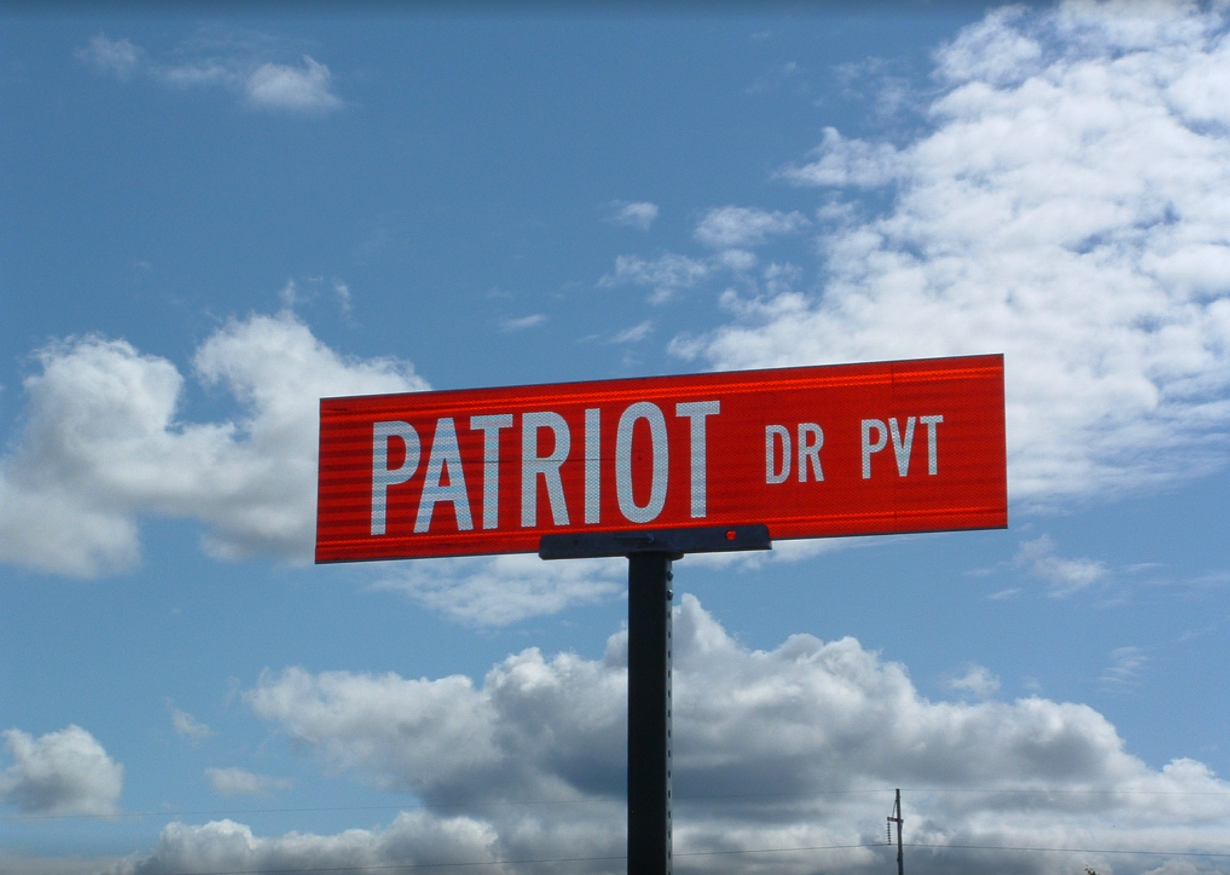 The Long Road Home
Veterans facing homelessness find a safe, supportive place to live at Gaylord's Patriot Place.
In a quiet neighborhood, just northwest of downtown Gaylord, is northern Michigan's only transitional housing community for male veterans facing homelessness.
Patriot Place has been providing shelter and support for veterans since 2010. The cluster of eight single-story homes along the quiet two-lane street look like any other well-kept residential area, but this one offers both homes and hope to veterans in need of help.
"Patriot Place serves male veterans coping with disabilities such as Post Traumatic Stress Disorder (PTSD), substance abuse disorders and/or mental health concerns," said Program Director Tom Pratt. "We've served roughly 200 veterans since we opened."
"I was practically instantly homeless."
Trenton Michigan native Greg Pierce enlisted in the U.S. Army in 1976 and served until 1982, working closely with the Central Intelligence Agency in the ongoing war on drugs. After his discharge, his life was seemingly on track and going well. He was working and happily married — until March 2016, when his wife died suddenly.
"I was blown away when she died," recalled the 58-year-old veteran.
A PTSD diagnosis followed, along with some heavy self-medicating with alcohol.
"We had been a two-income family, and when my wife died, I just couldn't afford our bills," he said. "I was practically instantly homeless."
Pierce didn't want to be a burden to his aging parents and needed a place to get away, to collect his thoughts. He eventually applied to Patriot Place and spent seven months there, leaving earlier this year.
"It's just a fabulous place," he said. "I had really good roommates. They are good people there. It's a real sense of family with the fellow vets."
Piece enjoyed the experience so much that he is now devoting his life to working with other veterans. He recently completed training to be a peer support specialist at the VA medical facility in Battle Creek, where he'll be offering vets advice on stress management, anger management, budgeting, housing, benefit, healthy relationships, and more. As a veteran himself, he knows well what other vets are going through.
"I love working with veterans," he said. "I will be eternally grateful for the people who helped me. And that includes the people at Patriot Place."
"I've been bouncing around for three years."
In January 1982, Frank Peasely joined the Navy against his parents' wishes.
Right away things went bad for the Massachusetts native.
"I went to Great Lakes (Naval Station) for training and got pneumonia," he recalled. "I was there for six months. Then I went to seaman school for three months, and to San Diego for four months before going to Guam."
He served aboard the USS San Jose, a supply ship that was part of the U.S. Seventh Fleet. "Mostly I painted, stripped paint, then painted again and again for a year," he said.
Peasely served 18 months before being discharged. He lived in Traverse City and other locations in northern Michigan. A few years ago he was living in Manton and taking a bus every day to work at the Meijer store in Traverse City. But the bus service was unreliable, often making him late for work, and eventually the store let him go.
With no job but rent to pay, it wasn't long before Peasely found himself without a roof over his head. He spent a few days at the Goodwill Inn in Traverse City, then heard about Patriot Place and applied in February.
"I've basically been homeless," he said. "I've been bouncing around for three years. Patriot Place is the best thing that ever happened to me. I didn't know what to expect, but it's wonderful here. I was living alone for a year, and I hated that. Now I have great roommates. One is an ex-Navy submariner, the other is ex-Air Force. We all like movies, so we watch a lot of movies together."
Not content to sit around, Peasely landed a job as a dishwasher at the Treetops Resort. When transportation to work — another bus ride — became an issue, Peasely got a helping hand from another vet.
"My neighbor Clyde said he'd drive me and pick me up," said Peasely. "He does a Herald-Times delivery route, and I help him with that. We help each other. It's veterans helping veterans."
92 Percent Success Rate
As a Goodwill Northern Michigan program, Patriot Place services an area roughly from Saginaw to Manistee and north to the Mackinac Bridge. "But if a veteran from outside that region qualifies for residency, his application would be considered," said Pratt. "We'll never turn down someone based on location."
Unlike a temporary emergency shelter, veterans at Patriot Place get the opportunity to live independently for up to two years, with support services. The project isn't simply about putting a roof over veterans' heads; it's about trying to change the circumstances that led to homelessness in the first place.
Depending on their income, the vets pay no more than $300 a month for the program. Most of the funding to operate Patriot Place comes from the Veterans Administration, which pays about $43 per bed, per night.
"We serve veterans with physical health or mental health disorders or some sort of substance abuse," said Pratt. "We give them whatever they may need — classes or therapy or coaching — to make sure that when they leave they won't end up back on the street."
Veterans live in four duplex housing units. Each of the eight homes features three bedrooms, two bathrooms, a dining room, living room, kitchen, and washer and dryer. There's also an attached garage for each home. A community building offers meeting space, a classroom, and offices.
"There's room for 24 residents, and we have 20 now," said Pratt, who worked as a parole agent in Alpena before joining Patriot Place three years ago. "The average length of stay is nine to 10 months."
Last year, Patriot Place had a 92 percent success rate, one measured by the number of Patriot Place veterans living in a positive situation after leaving the program, according to Pratt.
"Every veteran has a unique situation," he said. "Some may need jobs, so we try to get them a job right away. Some need to work on substance abuse issues or PTSD or mental health, so we focus on that. Whatever they need, we work with them."
To learn more about Patriot Place, call (989) 448-2260 or contact Pratt at thomasp@goodwillmi.org.
Trending
Very Busy Very Fast
This isn't going to be easy. President Joe Biden and his thin congressional majority are walking into troubled times both ...
Read More >>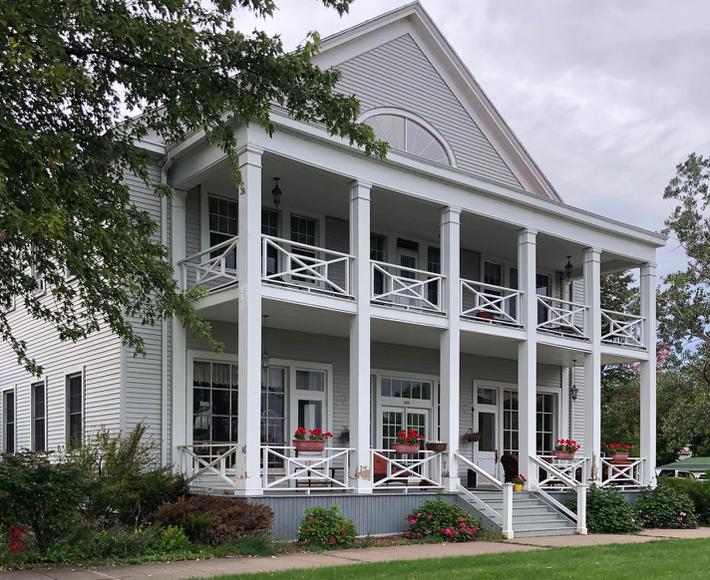 Thunder Bay Inn
Former playground to Henry Ford and part of a famous film and novel based on a real-life murder in the town, the courtroom...
Read More >>
Forty Acres' Spa Day Martini
Myriad methods of cocktail creation are on display at bars around the world. There are flaming drinks, compotes laden with...
Read More >>
He's Gone, Now What?
Wounded and fearful, America watched the 45th President leave the nation's capital. On a hastily arranged stage at a...
Read More >>
↑