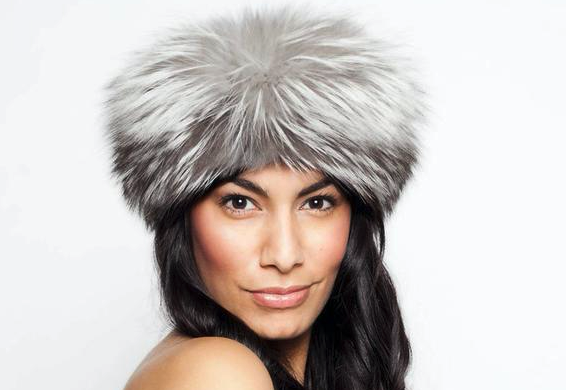 The Lost Art of Animal Trapping
Alive, well, and on Etsy via Beaver Island
Mark Valente always loved the outdoors. So perhaps it wasn't surprising that after spending his early years in the Motor City, he decamped to northern Michigan. "I grew up in Detroit, and I hated it. I got out at 21. I wanted to be outside."

So he moved to Beaver Island, and celebrated the great outdoors by making a living hunting and trapping, then selling the fur from the coyotes and beavers he caught. Eventually he decided it made more sense (and money) to make the products himself. He found some used sewing machines made specifically for fur and taught himself how to make patterns and sew.

Enter — or rather, re-enter — Laura Green, who decided to run the Beaver Island Half Marathon in 2009. The St. Johns native was working in Chicago, but she had visited the island many years previously in the summer, as her godparents had moved there from St. Johns. In fact, she had shared a summertime romance some 14 years earlier with Valente, and after the race they ran into one another again.

The two hit it off — again — and soon Green had abandoned the Windy City for Beaver Island as well. "I worked in the restaurant business in Chicago. I was spinning my wheels and looking for a change. It was perfect timing," she said.

By this time, Valente's Flattail Furs had morphed into a successful mail-order business, ripe for expansion. So in 2011 the twosome opened a small brick-and-mortar location in St. James and added an e-commerce site on Etsy.

Green said moving the products online has helped boost sales. "I've learned photography, taking product shots, social media," she said.

Flattail Furs is named for the conspicuous tail of the island's namesake. Beavers are the second-largest rodent on earth, after the South American capybara, and the Valente and Green make a variety of products using fur from the beaver, as well as the other animals they trap on the island, such as coyotes. The couple also use the animals they raise, which include foxes, guinea fowl, peacocks and peahens, goats, even silkie chickens. Among the products they sell are practical items like hats, earmuffs, scarves and mittens, as well as things like keychains and earrings.

The best product they sell, according to Valente, is the fox hats. Some also include fur from the native black beavers. The hats are not the most popular, however. That honor goes to — wait for it — beaver fur can and bottle cozies. "We have a couple ladies who put in a really large cozie order," said Green.

How large are those orders? They estimate over the years they've sold them close to 1,000.

And what better souvenir than beaver cozies from Beaver Island? "People say they are great, better than a T-shirt," said Valente.

Also a customer favorite: the beaver teeth earrings. "I drill out the bones and make beads, a beaver bone necklace. I've been doing that for years. The beaver teeth are hollow, they crack and break (easily), but I found a way to preserve them. They are another big seller.

"We try to use everything," he continued, including grinding up the beaver meat to feed the other animals. Their menagerie includes five goats, five peacocks, chickens and 27 pairs of foxes.

As one might expect of items hand-made one at a time, the prices are reasonable but not inexpensive. A gold fox fur headband, which can double as a scarf or collar, runs $150. A pair of coyote fur gauntlet mittens is $250. Beaver fur earmuffs are $32. The cozies, which come in a variety of neoprene colors on the inside, are $20. Keychains start at $12, earrings at $20, necklaces at $30.

Keeping up with orders is always a challenge. They ship the pelts to Idaho to be tanned; that's the best quality tanning they've found. Many of the mittens, hats and the like are made to order, so they take the tanned pelts and other parts and pieces of the animals and create them one at a time.

The winter is the best time to trap, and it's also breeding season for their foxes. Between hunting, trapping, and taking care of their animals, they put in some long hours, which means there isn't a lot of time to produce the products. "It's hard keeping up and making stuff. I'm making a lot in the summer," said Valente. That's also when their shop is up and running in St. James.

While it's hard work, they enjoy their lives and sharing what they do with others. "We invite people to the farm. We like to show kids. Fur farming isn't what you see on the internet," said Valente. "We're in it because we love the animals."

If that sounds a bit disingenuous, Valente went on to explain: "I'm passionate about it, and I like to educate people. Every animal gets attention, vaccinated, a good diet. Foxes in the wild live 1½ to 2½ years, and we have some that are 11 years old."

"We want to make sure their quality of life is the best it can be," said Green. "If you don't take care of farm animals, whether it's for meat or fur, that will be reflected in the quality" of the end product.
Trending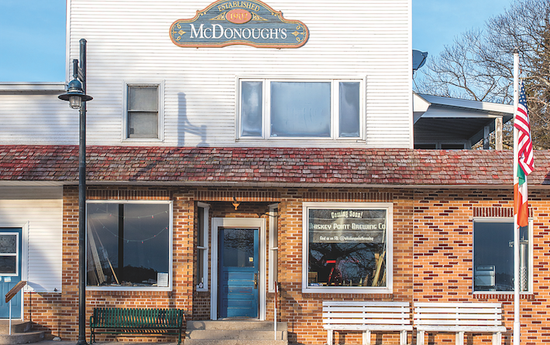 Welcome to Michigan's Most Remote Brewery
After years of planning and honing his beer-making skills, this spring, Patrick McGinnity plans to open Beaver Island&rsqu...
Read More >>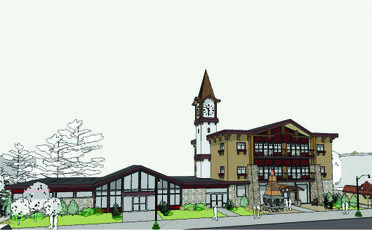 Gaylord: A boomtown Up North
Gaylord native Gary Scott had moved to Indiana, where he and some partners started a business to invest in distressed prop...
Read More >>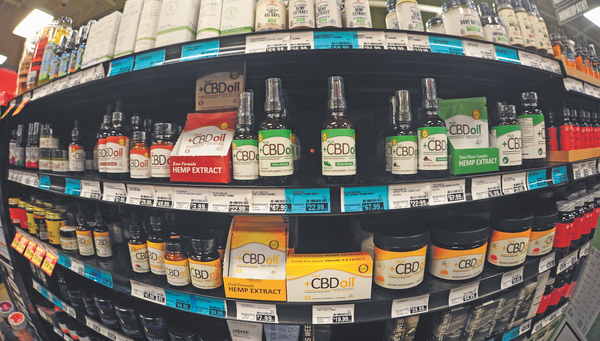 CBD Laws: Dazed and Confused
The sign outside of Family Video in Kalkaska lets drivers know the store has more than just movies. The sign reads: &...
Read More >>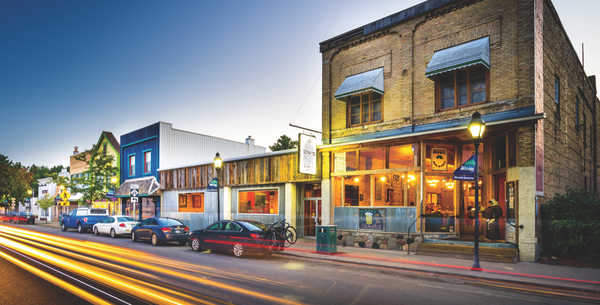 Small Up North Towns on the Rise
Spotlight on Bellaire (pictured)Seems Traverse City isn't the only place in the region making those "Best...
Read More >>
↑