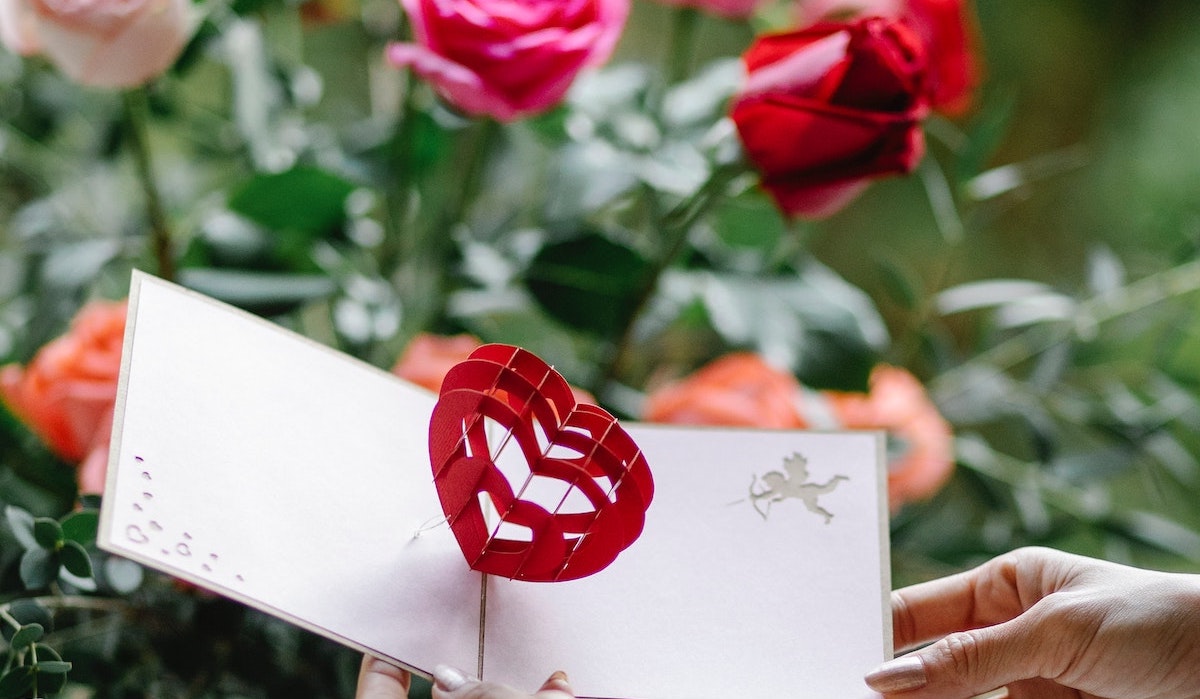 The Lost Art of Valentines: Three spots to find (or make) the perfect card
"It's about telling someone how much you love them."
Remember the days of giving valentines in elementary school? Of perfecting each card and sentiment and placing each sparkly sticker? (Or writing the names of your kid's classmates for them because valentines were the last thing on their mind?)
The older we get, the more the Valentine's Day card becomes a lost art. When was the last time you busted out your lace-edge scissors and the glitter glue? Or the last time you wrote a heartfelt note to a friend or loved one?
When was the last time you wrote a letter, period?
Well, Northern Express is going to get a bit epistolary this week. We decided to explore some shops, studios, and stores that offer stationery and cards, because we'd like to think connecting and communicating love through writing is the perfect gift for Valentine's Day…or any day, for that matter.
Dear Wild Pages,
Tucked away beneath the Coin Slot Arcade on Front Street in Traverse City is what co-owner Raja Howe affectionately calls an underground bookstore. Wild Pages is indeed a subterranean locale that can be a bit hard to find; but, much like intrepid explorers discovering a cave full of hidden treasure, those who do make their way to Wild Pages are in for a treat.
Started in 2011 as a 6-foot folding table at farmers markets and craft shows, Wild Pages has morphed into the radical bookstore it is today, featuring a wide array of thoughtfully curated fiction, non-fiction, and craft books, as well as handbound journals and all sorts of stationery, letter-writing kits, art supplies, and writing implements. (And they're also a distributor of local zines.)
Howe and partner Amber Edmondson have been bookbinding for 14 years, and through their store and one-on-one instruction, they nurture connections within the northern Michigan community.
"In this particular business, the interesting reasons people come in are my favorite thing," says Howe. "There are those chances to connect and see that sort of very personal human reason for making something or gifting something."
Aside from books and handbound journals, Wild Pages sells all the items you might require for sending the most personalized letter, whether for love or to stay in touch with a friend. Watercolor paper, parchment paper, cotton paper, wax seals, calligraphy pens, dip pens, and all sorts of writing tools await to assist you in adding a bit of yourself in a one-of-a-kind message.
"Due to the media, I think there's been a piqued interest with letter-writing and calligraphy, the sitting down and writing a letter," shares Howe. "People recognize that as different and slower and more deliberate and intentional. So we've been trying to encourage this act with our letter-writing kits and papers."
One particular patron recently bought a handbound journal so they and a friend can write letters in it to one another and mail it back and forth, thus archiving their interaction in a meaningful way.
"You bring your kindness and love to the experience because it's within your power to do so when you're writing," says Howe. "We can touch people's lives, and the love spreads from there."
Find Wild Pages at 346 E Front St Suite #9 in Traverse City or online at wildpagesshop.com.
Dear Life and Whim Studio,
Artist and designer Heather Harrington of Life and Whim Studio is another proponent of expression through art and writing. Harrington wants to help fill lives with creativity, and she achieves that through commissioned acrylic works, selling her beautiful and bright notecards, and offering workshops in her studio on Union Street.
Harrington launched Life and Whim Studio in 2016, and initially, she focused on community events like the Traverse City Fairy Trails (found at The Botanic Garden at Historic Barns Park) and Traverse City Street Piano (aka the painted downtown instruments) projects. But now, after recently leaving the design and marketing agency she started, Heather pursues art full-time at her studio. The brick-and-mortar serves as her private workspace and monthly workshop location.
"One of the reasons I offer my workshops is I believe that the act of creating cultivates community and happiness," says Harrington. "In March, we'll have a stationery and abstract art workshop." (For summer 2023, Harrington plans to offer a creative workshop each week, so stay tuned for more opportunities.)
Even though the March 16 stationery-making workshop occurs after Valentine's Day, Harrington offers a variety of handmade cards—some seasonally themed, others cheerfully evergreen—on her website. She is also accepting custom heart painting commissions leading up to the big holiday, if you feel a picture is worth a thousand words.
Finally, Harrington is sharing a new Valentine-themed offering for email subscribers. "I love the thought behind Valentine's Day and the month of February making time for those that make our life special," Harrington says. "This February, I'm kicking off The Month of Love. I'll be featuring a new painting and inspirational poem each business day."
To receive the daily emails and browse cards and paintings, head to lifeandwhim.com.
Dear Hallmark,
Handpicked and handmade have two vastly different meanings, but selecting the perfect card for a loved one holds great meaning too. Depending on the love you're celebrating this month—new love, tried-and-true love, friendship, or familial love—maybe you're looking for a light-hearted note, an emotional poem, or a blank-inside card so you can fill it with your own words.
There used to be a Hallmark store on every corner to fill those needs, though now northern Michigan only has four: one each in Manistee, Gaylord, Petoskey, and Cheboygan.
Locally owned for more than three decades, Dar's Gifts in Cheboygan isn't just about cards; the store offers an all-encompassing gift shop experience, a one-stop shop for birthdays, anniversaries, any celebratory occasion, and holidays, especially Valentine's Day.
Store manager Doris Pierce says the three hottest—and most giftable—cards on the block are Paper Wonders, which fold open to showcase a beautiful piece of art or play music; Signature Cards, with intricate, handmade cutouts; and the new Video Greetings collection, aka the answer to intergenerational snail mail.
"I thought it was going to be very difficult," she says of the latter, "but it's one of the easiest things you can do. You pick out the cards you want—we've got some really nice ones—and you open it up and you scan the QR code. When you scan it, it takes you right to the site." From there, you can upload photos, record a video or audio message, and create a personalized message for your recipient.
In addition to their broad selection of cards, including budget-friendly 99-cent options, Dar's Gifts also offers women's jewelry and accessories, home decor, candles, ornaments, and Precious Moments and Willow Tree collectibles. They even sell Kilwins confections and treats, proudly being one of Kilwins' first outlets.
Pierce's top recommendation on the chocolate front is the Kilwins heart box—made of chocolate and totally edible—that you can fill with more chocolate. (Or other gifts, of course. Pierce says an engagement ring or surprise jewelry make a nice addition!) You'll also find teddy bears, ornaments, conversation hearts, and heartfelt gifts for friends.
"Valentine's Day is a very nice holiday," Pierce says, noting it's not just for couples. "It's about telling someone how much you love them, how much you care about them, and thank you for being my friend. That's what it's about—just letting people know how much you care."
Learn more about Dar's Gifts at darsgifts.com or call (231) 627-6732 for special orders. To find all local Hallmark locations, visit stores.hallmark.com/mi.
Love,
Northern Express
Trending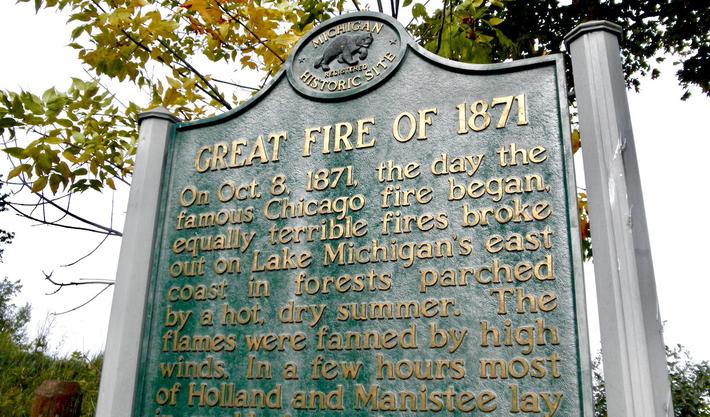 Histories and Mysteries: The Great Michigan Fire
Every schoolchild knows the tale of how Mrs. O'Leary's cow (supposedly) kicked over a lantern in a Chicago bar...
Read More >>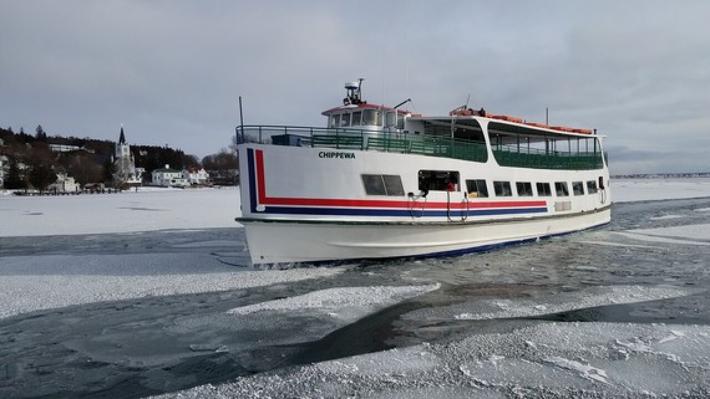 Electric Ferry Service
Mackinac Island ferries cruise back and forth across the Straits dozens of times per day in the high season, carrying as m...
Read More >>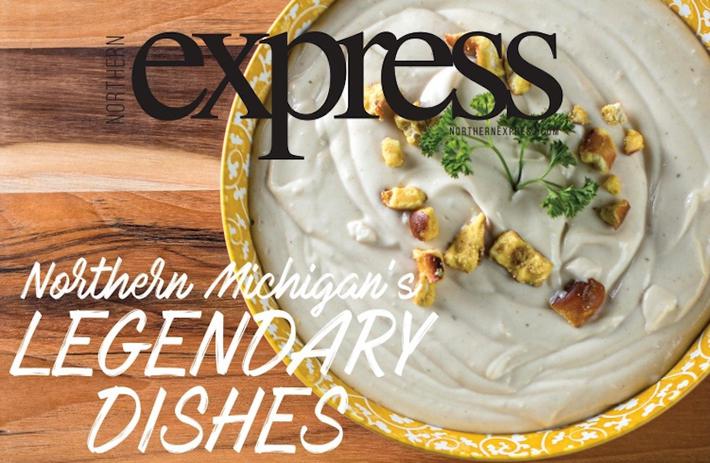 What's Your Favorite Meal in NoMi?
Northern Express is gearing up for our Spring Restaurant Guide, and that means it's time to feature five more amazin...
Read More >>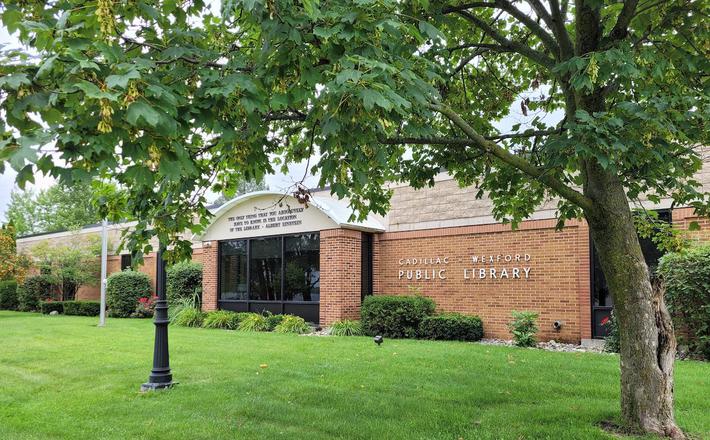 An Indiana Jones Adventure
It's our Histories & Mysteries issue, and what could bring those two things together more perfectly than an Indi...
Read More >>