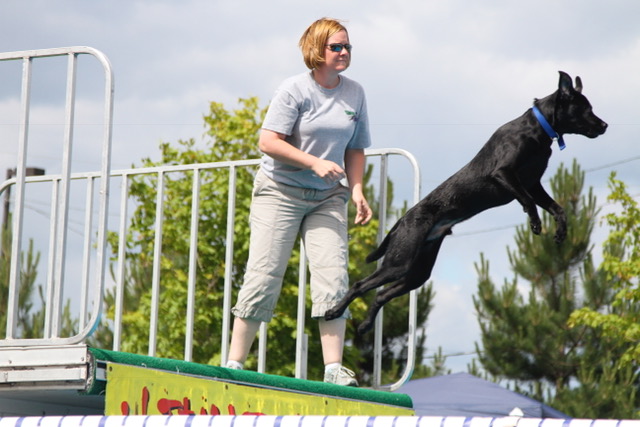 Air (Dog) Apparent
The Making of a Canine Champion
Behind every great athlete there's almost always a great coach. So let's start there, in this case with Lori Caloia, a physical therapist and athletic trainer, and her husband, John, also an athletic trainer.

The Caloias moved to Traverse City three years ago from Livonia, Michigan, having traveled north every summer prior for years to attend the National Cherry Festival. The first time the couple saw the Ultimate Air Dogs competition, they were hooked and began training their own two dogs to compete. "Since we work with athletes, we train our dogs in very much the same way," Lori Caloia said.
Both of their dogs are tops at the Air Dogs Splash events, which take place in a large 45-foot-by-17-foot swimming pool. The pool features a dock with an astroturf deck; each dog runs off the end of the dock into the pool, and are measured by how far they leap, and how much air they get.
"Any leap over 20 feet is considered good, but it depends on the size of dog," Caloia explained. "A heavier dog may not get as far, while a small dog may get farther than you might think because of the speed with which they can launch themselves off of the dock." Additional fun events challenge the dogs to chase, catch, and fetch various objects as they leap.
The Caloias also have learned a lot along the way from Milt Wilcox, the founder of Ultimate Air Dogs: "Milt always says 'it's not about how far the dog jumps, it's about the fact that you're having fun with your dog,'" Caloia said. "It's definitely all about the dogs, although we've also met a ton of great people who are our friends now — but still, we wouldn't have met them if it wasn't for doing Air Dogs!"

MEET THE CHAMPIONS
MADDY
American Field Lab weighing in at 48 pounds
Female – Scorpio - Born November 8
Maddy is in it to win it, 24/7. She's fast and can be seen scoping out her competition. "Some people say girl dogs are faster, and Maddy proves it," Caloia said. "Her biggest strengths are her cutthroat speed and her focus — she's ready to compete all the time."
CAREER: Maddy has been competing for nine years. Maddy is a triple Cherry Festival champion, one of only two dogs who have won the Traverse City Air Dogs competition three times.
BEST AIR DOGS JUMP TO DATE: 27 feet, 4 inches

FITNESS APPROACH: Staying in shape, keeping her weight under control, constantly working on developing more speed.
TRAINING DIET: Earthborn Holistic chicken flavor and extra apples; joint supplements.
TRAINING METHOD: Treadmill, always. "When we turn the treadmill on, she'll run to it from wherever she is in the house and stare at you until you get off of it and put her on it," said Caloia. Also trail running on Brown Bridge Quiet Area Trails near Ranch Rudolf.

OFF THE FIELD: Even when she's not competing, Maddy's thinking about competing; she spends most of her spare time exercising and swimming.
LAKER
American Field Lab weighing in at 55 pounds
Male - Scorpio - Born October 31
For Laker, competing is all about being understated and not posing a threat to your competitors until it's go time. "Laker is very laid back and mostly likes to hang out with his buddies," Caloia said. "He only gets fired up once he's actually out on the dock — sometimes he has to be woken up from his kennel when it's time to compete."
CAREER: Laker has been competing for six years. "Laker's moving in on Maddie's territory as she gets a little older, and he's started beating her on occasion, so he likes that," Caloia said.
BEST AIR DOGS JUMP TO DATE: 26 feet, 7 inches
FITNESS APPROACH: Simply does whatever is asked of him. ("Although you can tell he secretly loves it," said Caloia.)
TRAINING DIET: Earthborn Holistic chicken flavor with green beans added; joint supplements.
TRAINING METHOD: Frisbee and ball catching, with an eye on improving precision. Trail running on Brown Bridge Quiet Area Trails near Ranch Rudolf.
OFF THE FIELD: "He's really good at naps," Caloia said.

The Tiger Behind the Air Dogs
You might recognize Milt Wilcox from his own sporting career: He enjoyed a 16-year career as a Major League Baseball pitcher, spending 10 of those years pitching for the Detroit Tigers. But after hanging up his glove in 1986, the former Tiger went to the dogs — literally.
Wilcox is the mastermind behind Ultimate Air Dogs, a touring event where dogs compete in a canine long jump (and, depending on the dog, sometimes short jump) from dock to pool. It's one of the most popular events at Traverse City's National Cherry Festival, and its concept, perhaps not surprisingly, was sparked by the player's time Up North.
"When I got out of the Tigers and was spending my summers up in Torch Lake, I had a black lab named Sparky, named after Sparky Anderson, who used to manage the Tigers," Wilcox said. "I'd watch Sparky run and jump off the dock up there, so I thought it would be fun to bring that experience to other people."
Wilcox's Ultimate Air Dog event today travels around the country, putting on about 80 shows annually.
"You know, the Tigers were a really fun time for me," he said. "And now I get to have fun with the dogs. So I've been pretty fortunate — I've been able to play my whole life."
Interested in getting your high flyer in an Ultimate Air Dog event at the Cherry Festival?
Dogs six months and older, of all sizes and abilities — "from the smallest jumper to the biggest ultimate high flyer" — are welcome to participate, provided they know how to swim, or, as the Air Dog website warns: "Your dog must be past the 'splashing around haphazardly' stage."
In addition to the usual Splash jumping events, three UAD-exclusive games — Fetch-it (a horizontal distance-jump game where the dog knocks a bumper out of its hold); Catch-It (a horizontal jump to catch a thrown object); and Chase-It (fastest swimmer wins) — will be held July 6–8. You can pre-register your pup online the day before the event, or on-site; cost is $20 and up. A $10 practice fee and one-hour practice slot prefaces each event. For more information, visit ultimateairdogs.com.
Trending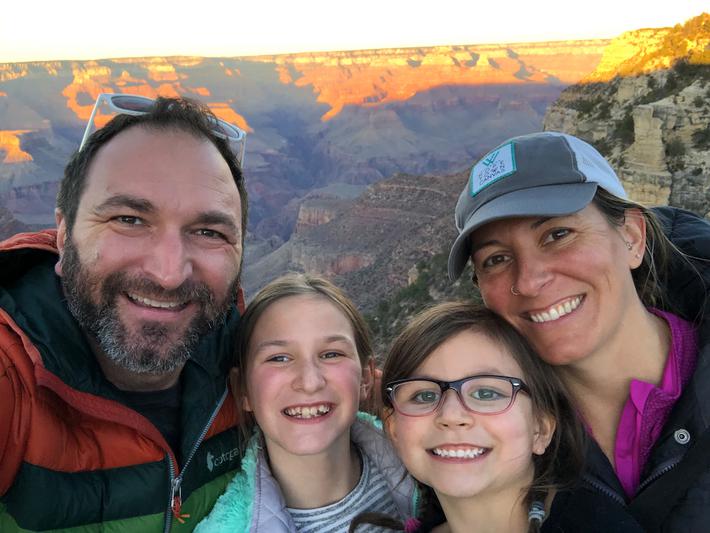 A Nine-month Family Vacation
Long before the pandemic, Joe and Christina Sanok had a plan. A dream, really: They wanted to take off with their kids and...
Read More >>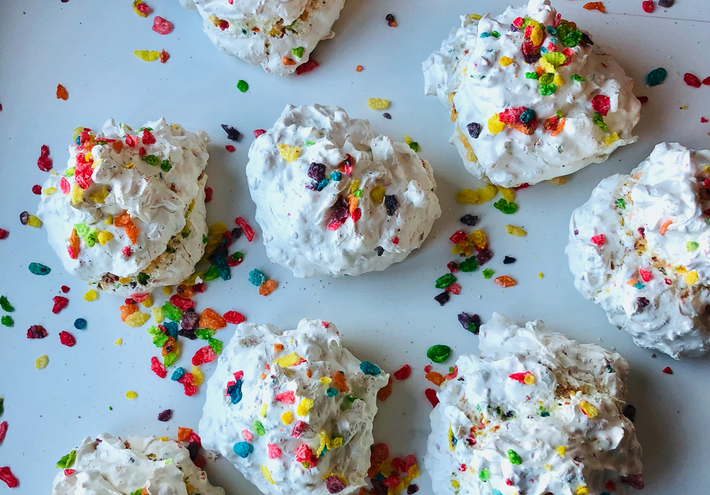 7 Batches Made in Heaven
Let's be honest: Picking the best cookies in northern Michigan is an impossible task. There are so many "right...
Read More >>
Respecting the River
Forever, the Grand Traverse Band of Ottawa and Chippewa Indians (GTB) has regarded the water — and the Boardman/Otta...
Read More >>
Not a Clue
Surely politicians wouldn't be so clueless that they'd lie about COVID-19 deaths or take a vacation during a statewide eme...
Read More >>
↑