The Marsupials Offer Up a Pocket Full of Rock
Local Music
Hailing from Harbor Springs and Petoskey, The Marsupials' Tai Drury, Alex Riesenbeck, and Jakey Thomas have their feet firmly planted in the '70s, taking the classic, funk-infused rock of that era and modernizing it with jazz and '90s radio-rock sounds and an extravagant performance style. But don't try to pin these guys down too much.
"Our original music has a sound all its own," Riesenbeck said. "We really only sound like us." The trio formed in the summer of 2014, brought together from the remnants of other local music projects, including the Petoskey bands Something Different in the Homemade Jam and TooMuchOfAGoodThing. Drury on guitar and Riesenback on drums formed the initial outfit; they later added Thomas on bass guitar.
YOU MIGHT HAVE HEARD THEM
"There's always a good crowd when we play our local venues, like City Park Grill and the Upstairs Lounge, which are both in Petoskey," Riesenback said. The crew's "performance roots," as Riesenback put it, are definitely in Michigan; they've played as far south as Holland and as far north as Marquette. And they've also been featured at several music festivals, including the Forrestville Festival in Marquette and Blissfest. But they've got much, much bigger goals. "We're all pretty unified in our goal of being an international touring act," said Drury, "and we've made steady progress toward this since we started."

THEIR INSPIRATION
Drury is the main songwriter, although he said that his best work has a lot less to do with him than most would think. "I'd wager that I'm simply acting as a conduit for something far greater than myself to come through."
Listing "existence and nature, the duality of human life, and other pretty esoteric subjects" among his inspirations, he added that he works to make the band's musical arrangements flow in an interesting way, so that they're accessible to both everyday listeners and music connoisseurs.
"We also throw some choice covers in the mix," said Drury. "We try to choose things that fit with our repertoire and feel — like the Allman Brothers, Stevie Wonder, the Grateful Dead, and Bob Marley, to name a few. We like to play covers that people will definitely recognize and enjoy."
COULD IT BE A SIGN?
The story behind the band's name isn't pulled from something Australian, as you might expect, but it is poised to become a suburban rock legend. Whether or not you believe it is up to you. "One time we were hiking in Traverse City, and we got a little lost," said Drury. "We stumbled around the woods for a couple hours, finally finding a trail, and it led us to a small circular building with a hatch on top, so we climbed down into it. When we got to the bottom there was a tiny musty room with some candles burning. And on the wall was an old dilapidated neon sign that just said 'MARSUPIALS.' It was hard to deny something like that, and we were looking for a band name at the time, so we decided that was us right there."
FUTURE MARSUPIALS
Currently in the middle of their songwriting process, the band are aiming at getting back into the recording studio in the near future; for this trio, winter is the optimum time to develop their songs, as they stay busy all summer long performing live.
"All of us are looking forward to expanding out of our local scene to provide our music to new areas and potential fans," Riesenback said.
"We're definitely in this for the long haul," Drury added. "The next step is to establish more of a fan base in lower Michigan, and then hit other states. The Marsupials will always live on in some way — I have things I need to get out!"
MARSUPIAL SOUNDS
Want to hear the call of The Marsupials? The band has digital albums of its original music for sale on Bandcamp and iTunes, or you can listen on Spotify or at soundcloud.com/the-marsupials. Physical copies are available at every show. Stay up to date on The Marsupials' performance schedule at the band's official website, mimarsupials.com and facebook.com/marsupialsband.
Trending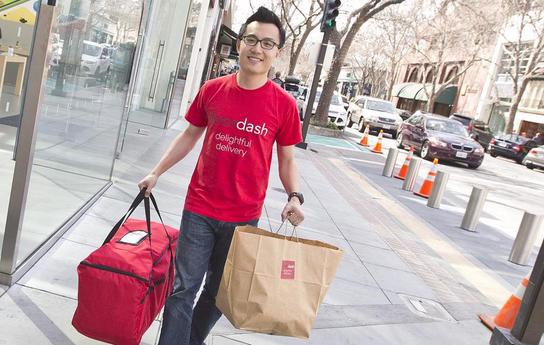 Could Delivery Save NoMi Eateries?
What was once the exclusive province of pizza and sandwich joints has become a means for some restaurants to thrive. But e...
Read More >>
What You Are Voting For?
After voting straight Republican for 36 years, from 1971 through 2007, I have been an Independent since 2008, studying and...
Read More >>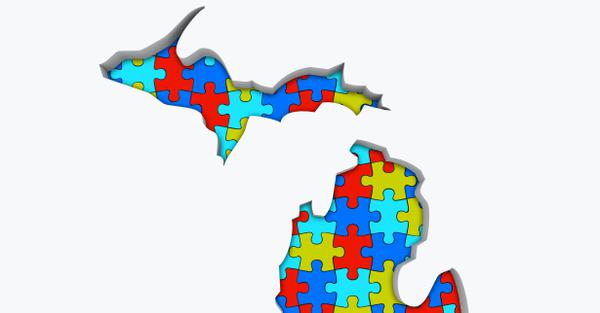 The Democracy Lottery
Mary Burget, a retired Northwest Michigan College math instructor, thought her math skills might be useful in redrawing Mi...
Read More >>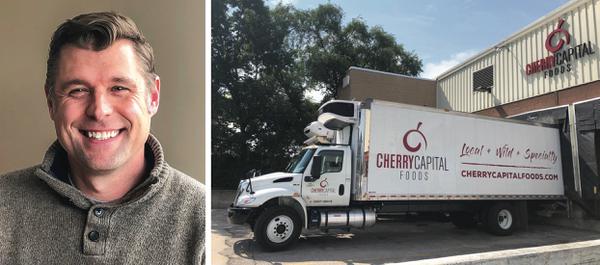 Forged In Fire
As the new managing director for Traverse City's Tamarack Holdings, Michael Lahti is helping to lead a company that ...
Read More >>
↑