The Most Bang for Your Real Estate Buck
What today's dollar gets you for a new home…or a new look
The last couple years have seen an unprecedented boom in sales of residential real estate. The pandemic pushed many city-dwellers to relocate to areas that promised room to breathe and boasted cultural amenities…areas like northern Michigan. Add to that the region's increasing appeal for those second homes and for income-producing vacation properties—and the fact that few homes were built during and immediately following the Great Recession—and you have a recipe for a seller's market.
Home prices across the area have skyrocketed, with many properties fielding multiple offers. Homes with access to the outdoors, high-speed internet, and near water or downtowns are fetching prices tens of thousands of dollars above what they might have garnered three or four years ago. Real estate agent James Newhouse, who represents properties across western Michigan, says things may differ depending on the city or neighborhood, but the market is hot all over. "It's competitive. Some homes get multiple offers and sell in hours," he says.
Below, we take a look at four price points from $250K to just under $1M at properties across the region. While they were active listings at the time of the writing, they may well have received and accepted offers by the time you read this.
CADILLAC AREA: 4197 S 39 Rd, Cadillac: $259,900
This large, four-bedroom home is just minutes from Lake Cadillac, shopping, skiing, and all the amenities of downtown, but it feels like it's waaay out in the country. The light-filled home features an open floor plan and high ceilings, giving it the feel of a much bigger home. According to the listing agent, the best feature may be the heart of the home: its spacious kitchen boasts abundant storage space, granite countertops, and a large island. "It's got a huge kitchen and ten-foot ceilings," says Realtor James Newhouse.
Curiously, the house was originally built as a dog-grooming business, though it was never zoned commercial. The previous owners were thus able to utilize the setup to create a laundry room on each level (with separate water heaters!). The huge master suite has its own balcony overlooking the backyard on this 1-acre lot. An attached garage, back deck, and a private fenced backyard complete the listing.
LEELANAU COUNTY: 11870 E. Lee Mann Road, Northport: $499,000
Vintage charm? Check. Updates? Check. Acreage? Check. This farmhouse on five acres boasts 304 feet of private frontage on Ennis Creek. While it's currently being used as an income-producing weekly rental property, listing agent Kian Culloty says it would make a perfect home as well. It has four bedrooms and two full bathrooms (one of the bedrooms is non-conforming). "It's been in the family for 100 years, but was updated 10 years ago," he says.
It's in a prime location on the corner of M-22 and Lee Mann Road between Omena and Northport, putting it just minutes away from tons of activities and all the local attractions. You can hit the beach, check out the nearby wineries, and take in all the offerings of up-and-coming Northport, yet it's just a short drive to Traverse City. Culloty says the property's three lots have already been split, enabling the future owner to sell some of the land if they want to recoup some of their investment. Unsurprisingly, there has been a lot of interest and Culloty has had a number of showings. "It's a great home," he says.
TRAVERSE CITY: 5797 E Duck Lake Rd, Traverse City: $774,995
Country living at its best! This home was custom-built four years ago and includes four bedrooms, two and a half baths, and features two large covered porches with wood ceilings, a cathedral ceiling in the living room (also made of wood), and even cherry interior doors and kitchen cabinetry. Oh, yes, the kitchen: granite countertops, a pantry, stainless appliances, tons of storage, and seating at the peninsula overlooking the dining area. "The home is pristine," says Ron Williamson, who is representing the property.
Extra features include a large bonus room, a generous main floor laundry, custom closet systems, central air, and a finished garage with built-in cabinetry. Downstairs offers plenty of space where you can let your imagination run wild, with egress windows, room for a rec room and additional bedrooms, and plumbing already in for an additional bath.
Is that it? Well, no, because the six acres offers space to park an RV, with septic and a well, though it's not hooked up for electric yet. But the pole barn is, offering a perfect place to store the toys. "The combination of a house with a pole barn is very hard to find," says Williamson. Indeed. The 40'x56' pole barn has concrete floors, 14'x14' overhead doors with an operator, and 16-foot eave height.
PETOSKEY: 08445 Bear Cove Lane, Petoskey: $919,000
Welcome to the wonderful waters of Walloon Lake. Park in the three-car garage, then experience this three-story home's 5,700-plus square feet, five spacious bedrooms, five full bathrooms, and open concept great room with Romanesque old world design influences. (All built in 2004.) Gorgeous inside, yes, including the finished lower level—but don't forget the outdoors.
The walkout from the lower level opens onto the beautifully manicured backyard, while a wraparound porch offers the perfect setting for entertaining or evening stargazing. Outdoors you'll find mature hardwoods and tasteful landscaping, and did we mention the crystal waters of beautiful Walloon Lake? Hop in the golf cart or take a short stroll to your boat, nestled in your very own slip. With in-house marina services and your own boat storage house, lake life doesn't get more effortless.
Love It—Don't List It
As purchasing a new home gets more challenging, perhaps the answer is to stay where you are and remodel to give your space the refresh that makes it work better for you. But the question remains…what will it cost?
Stephanie Baldwin, president and owner of Edgewater Design Group in Petoskey, says while new construction costs are starting at $400 per square foot, the price of remodeling work is very difficult to anticipate. "You really need some sort of design or idea to show a builder for him or her to estimate," she says.
Colin Bushong of CMB Construction in Traverse City agrees. "I don't like talking about [general] cost. It varies so much," he says.
Both say the key with remodeling work and the timeline is to have the client make selection decisions as soon as possible and get items ordered. Many contractors won't start work until all the materials are on hand, which can take months of waiting. (For another curveball in the planning, Baldwin notes that lumber yards are only guaranteeing quotes for 10 days rather than the usual 30.) Lining up labor and subcontractors is no walk in the park either.
But, if the stars all align, here's what moves the needle on time, money, and resale value for homeowners.
Which types of remodels do contractors get the most requests for?
Most remodel work involves the kitchen or a bathroom. The cost for these spaces can vary greatly due to the selection of cabinetry, countertops, and appliances. For example, a modest kitchen could cost $30,000 finished, or $100,000 if the client wants high-end appliances, such as a Subzero refrigerator and Wolf/Viking range with ovens and hood. Those appliances alone are $15,000 each.
Which takes the longest to complete?
Currently, kitchens are taking the longest because appliances have a very long lead time, as do cabinetry and countertops. High-end appliances are taking 10-12 months to get. Countertops timelines have doubled. Any remodel work that requires new windows is also taking a long time; the lead time for windows is around 20-22 weeks.
Which offers the most bang for your buck for ROI and resale value?
Baldwin says, "The best resale value is kitchen, then bathroom, then basement finishing. Most buyers desire an open concept, so it is expected this will be done. It is not a huge value add; it just is what most people want."
Bushong comes at it from the position of a homeowner rather than a potential seller. "My gut tells me you get the most in a basement finish," he says. "In a home with an unfinished basement, that will make your greatest immediate change."
That said, he's quick to note that what works best for one person may be far down another's priority list. "In today's market, people buy what they can get as long as it is in an area they want. Everything about a house is personal. Someone may need a larger bathroom, or they want more living space. Homes are a reflection of the occupant."
Trending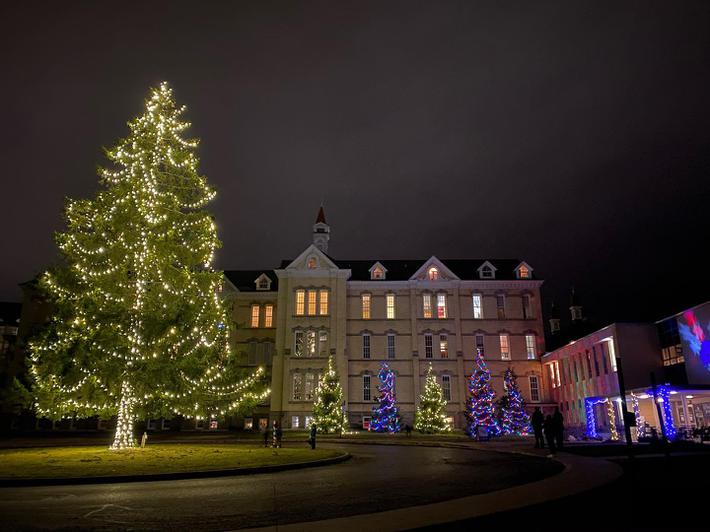 An Uncommon Celebration
The Village at Grand Traverse Commons is a shopping destination all year round, but we especially love a visit during thei...
Read More >>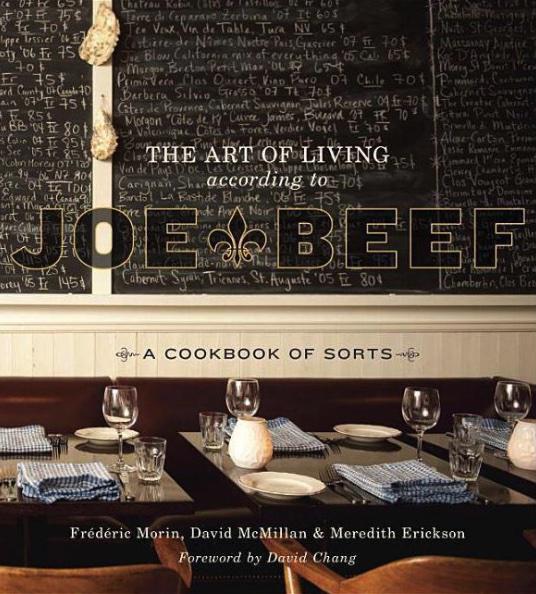 Cookbooks and Canadians
The beloved amical Cookbook Dinner Series is back, and this month the TC restaurant features The Art of Living According t...
Read More >>
Christmas on the Farm
If you'd like your ho-ho-ho to be a bit more e-i-e-i-o, then look no further. First up: Christmas with Alpacas at No...
Read More >>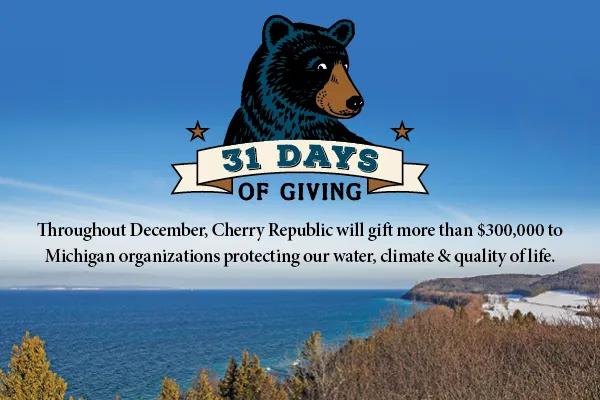 31 Days of Giving
Giving Tuesday, which falls every year on the Tuesday after Thanksgiving, is typically a busy day for northern Michigan, g...
Read More >>